Our First Look at PDF Expert 3 for Mac's New OCR Features, New Design, and More
July 7, 2022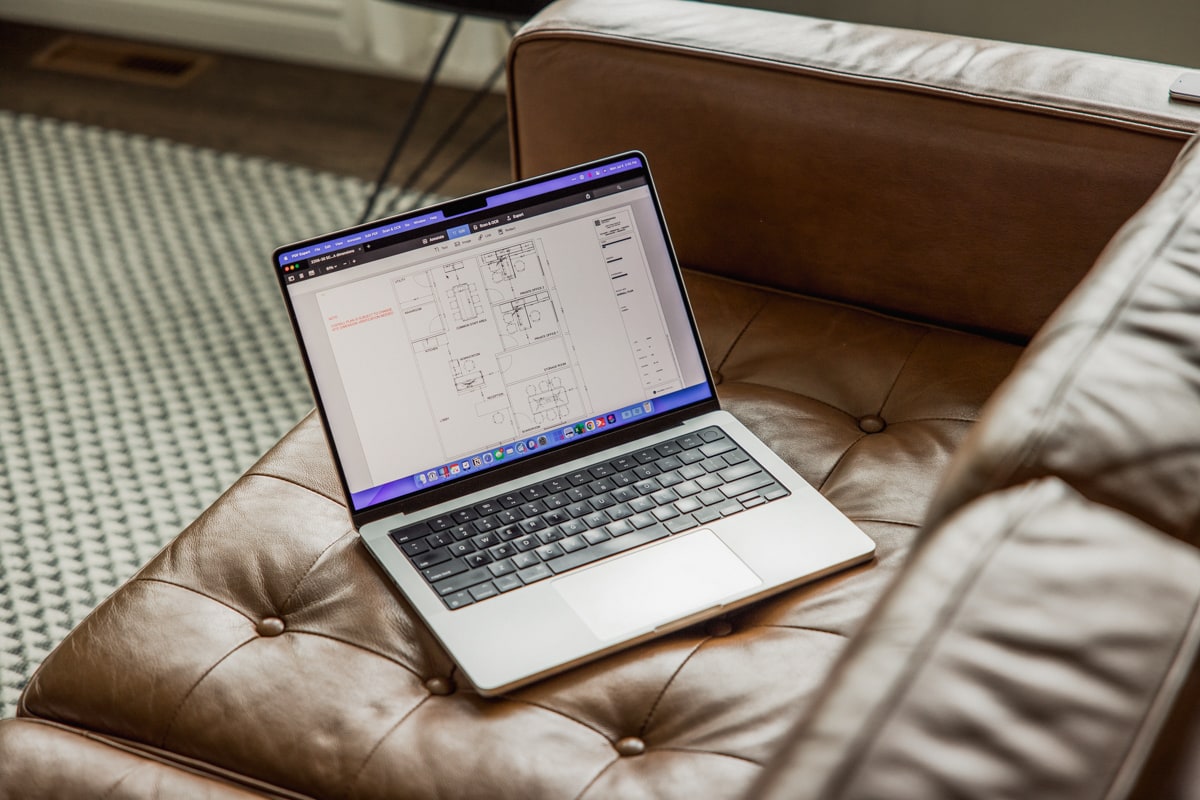 Apple's Preview PDF app does a good job for most PDF uses, offering catch-all support, a nice array of annotation tools, strong searching features, and reasonably good export and resizing features.
But for those who need more PDF features — such as the ability to edit a PDF, to apply OCR, to import or export from/to Word or Excel file formats, or to create a table of contents within the PDF — you'll have to go looking for something more powerful than Preview.
Way, way back, we named PDFpen for Mac the best PDF app for when Preview didn't fit the bill. Lots has changed since then, though — PDF Expert didn't even make the top of our contenders list. Today, PDF Expert is likely the best option for power PDF users.
PDF Expert recently received a major update to version 3, bringing with it a new design, OCR support, and new ways to export PDFs. Here's a quick first look at PDF Expert 3's major new features and how the team is nicely combining the best PDF features from PDF Expert on the iPad with PDF Expert on the Mac.
PDF Expert on the iPad Visually Comes to the Mac
You'd be forgiven if you thought PDF Expert on the iPad fully came to the Mac — PDF Expert 3 for Mac owes a lot of its new visual design to iOS.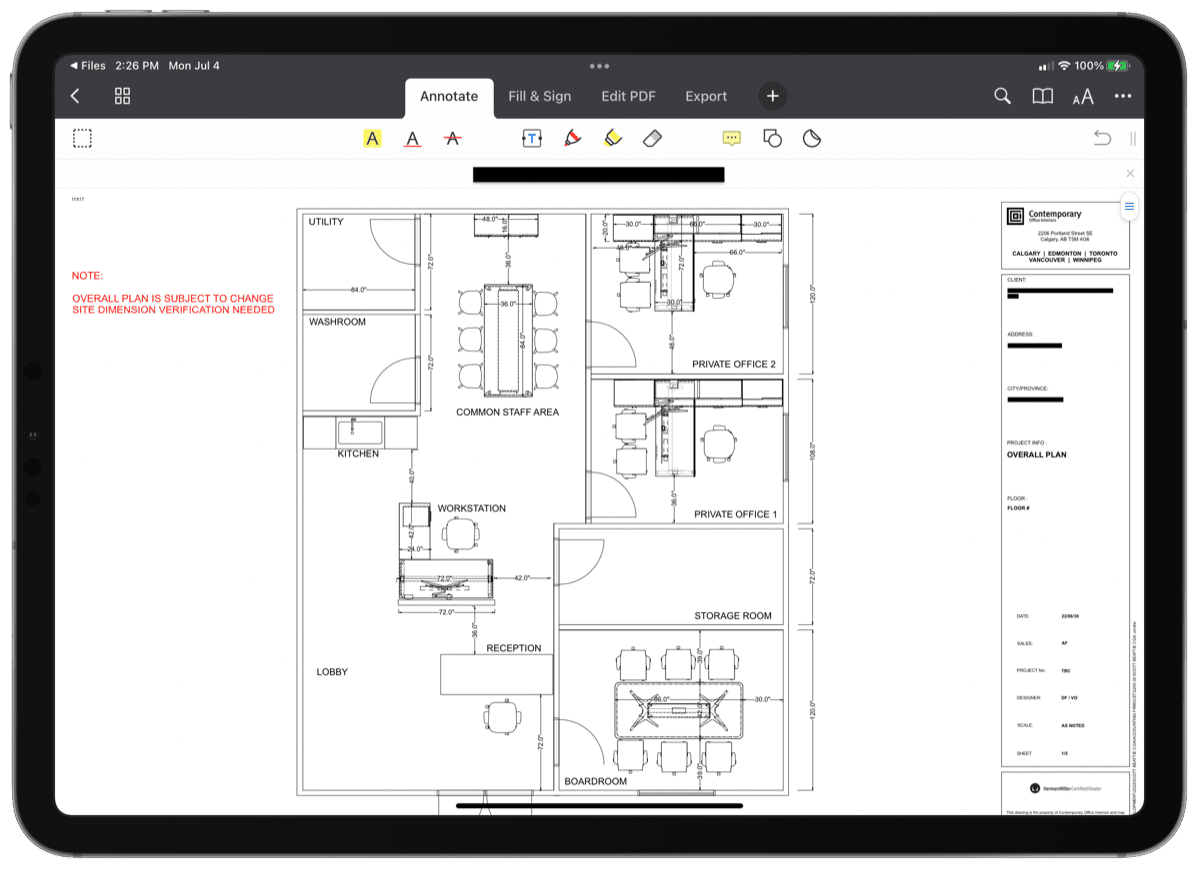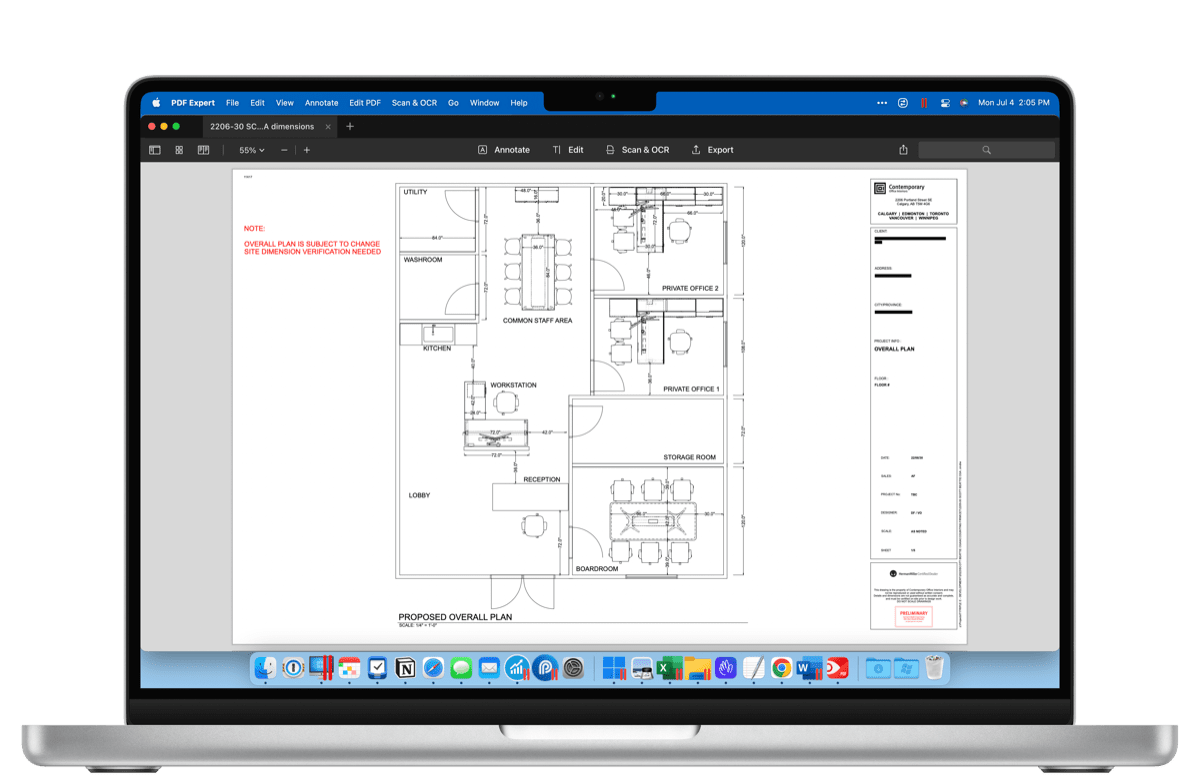 PDF Expert's different "modules" (Annotate, Edit, Scan & OCR, and Export) are now all aligned in the center of the app's main view, with each module's toolset in a toolbar positioned below. This is very reminiscent of PDF Expert on the iPad, as are all the little tool glyphs and other points of interest.
PDF Expert 3 gains a dark mode on the Mac, bringing it in line with the rest of macOS's core features. Since many PDFs are generally white, I find the contrast between a dark UI and a bright PDF to be a bit jarring. For those who prefer dark modes though, this will be a welcome feature.
The only major difference between PDF Expert on iPad's UI and the UI on the Mac is the positioning of open PDF tabs — on the Mac, these are positioned top left, while the iPad has them positioned below the toolset toolbar. Fortunately, if your preferences align with mine, you can still open new PDFs in a new window rather than a new tab in PDF Expert's preferences.
OCR Support and New Scanning Features for Those Pesky Receipts
Optical Character Recognition is that core, fundamental requirement to taking a former physical library of paperwork into the digital world. Where the old physical library required folders, bookmarks, and tedious searching, an OCR-digital world allows for a quick search query to highlight the exact document you're looking for.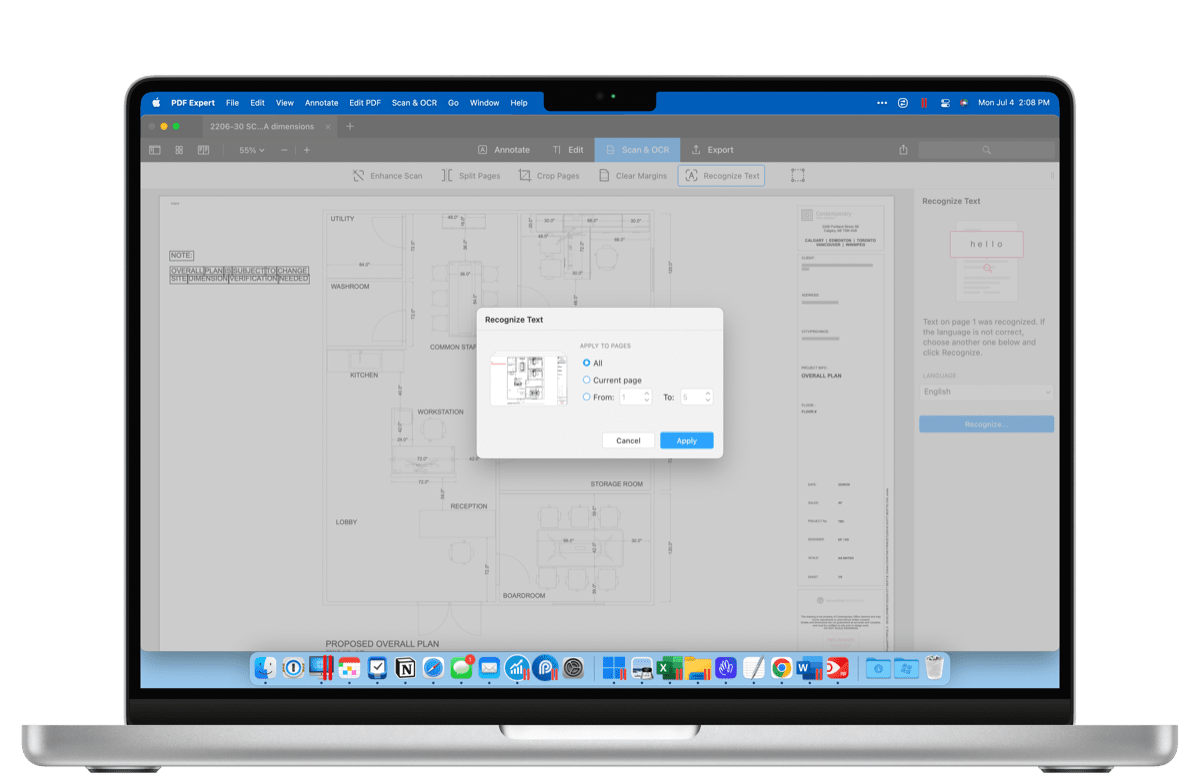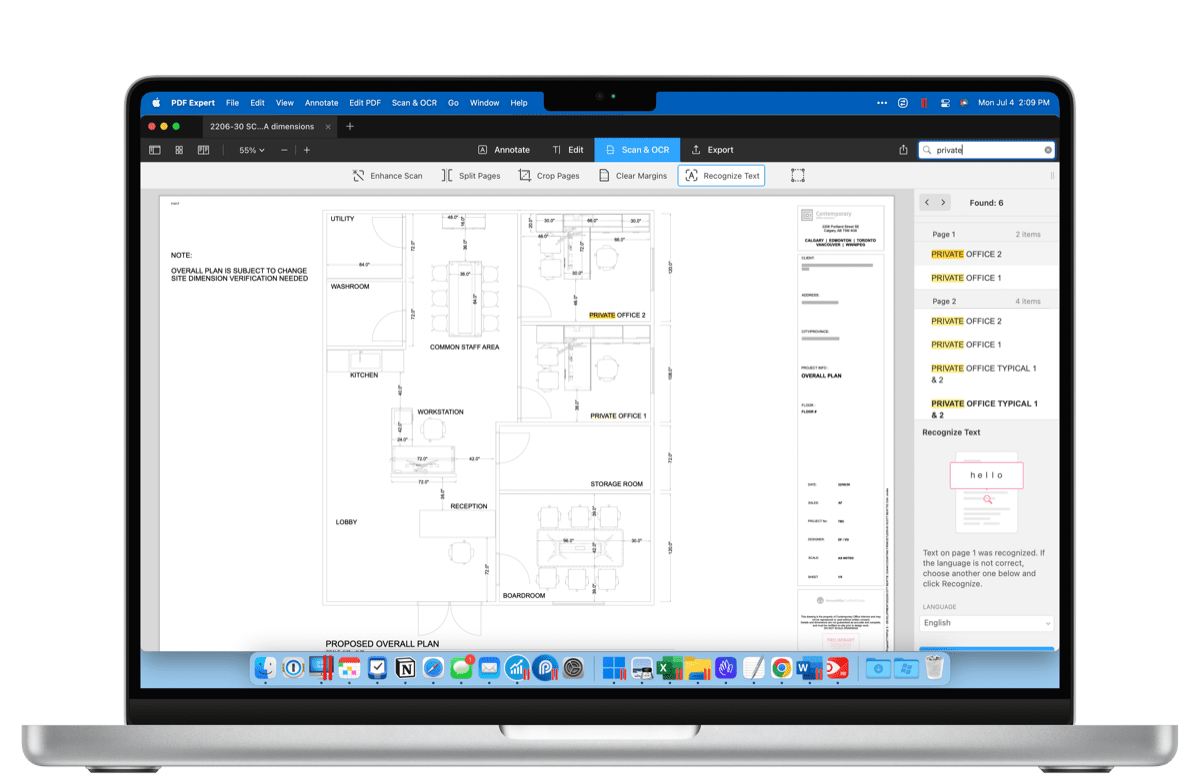 PDF Expert 3 for Mac brings OCR to PDFs with images (rather than text). Once OCR is applied to the PDF, you can search for individual words in that PDF and you can select and highlight the text found in that PDF. This is especially handy for scanned receipts you intend to submit at tax time or for physical books you've scanned in for research.
I remember back in my university days setting up a rig and a few lights to take photos of every single page in my textbooks to allow for digital study. Now, all those features are combined into one app and a simple phone camera. OCR support in PDF Expert is one of those features that may be worth the price of admission all on its own.
PDF Expert 3 also introduces some new scanning enhancement features for making your digital scans easier to view and work with. You can now:
Enhance scans and remove distortion
Set page sizes
Split pages
Crop pages
Clear margins
One of the most impressive features is the way PDF Expert 3 can get rid of scanned wrinkles in your receipts, making what looks like a near-perfect PDF with a nice white background.
Converting PDFs to Word, Excel, and Powerpoint Files
I imagine there would be more than a few people who immediately think, "But why would you ever want to convert a PDF into a Word or Excel file?" Ah, my friend, here is a first hand example: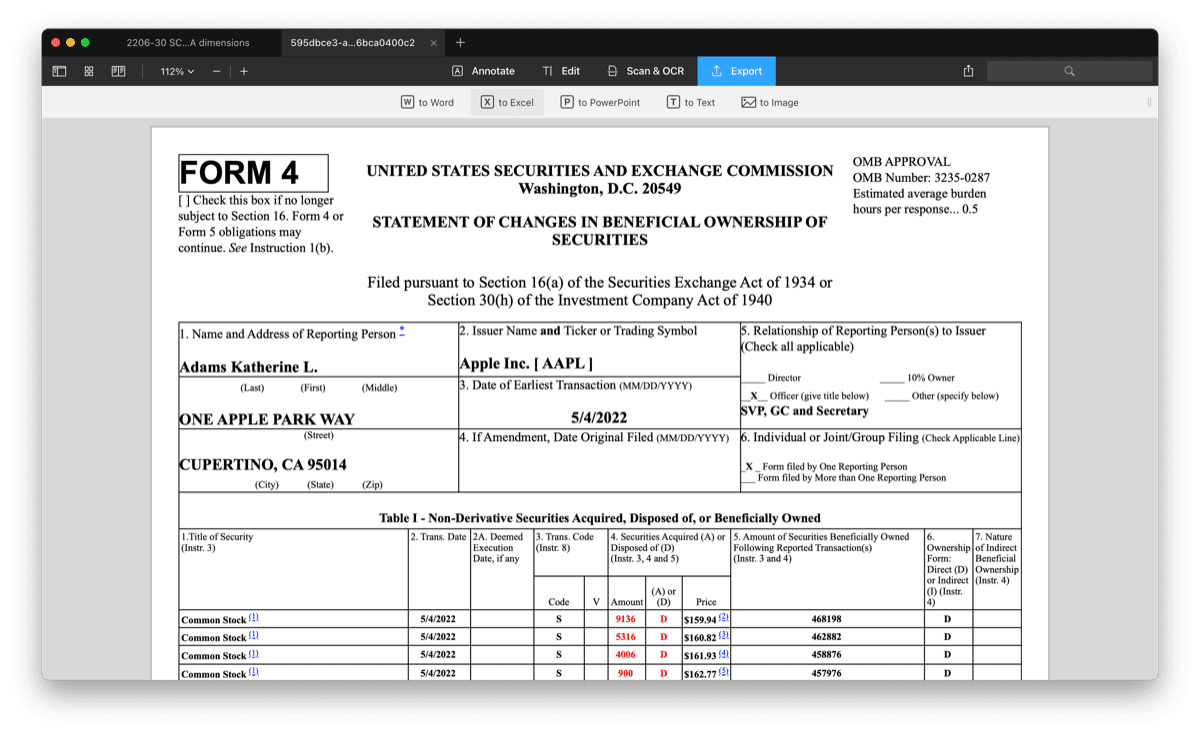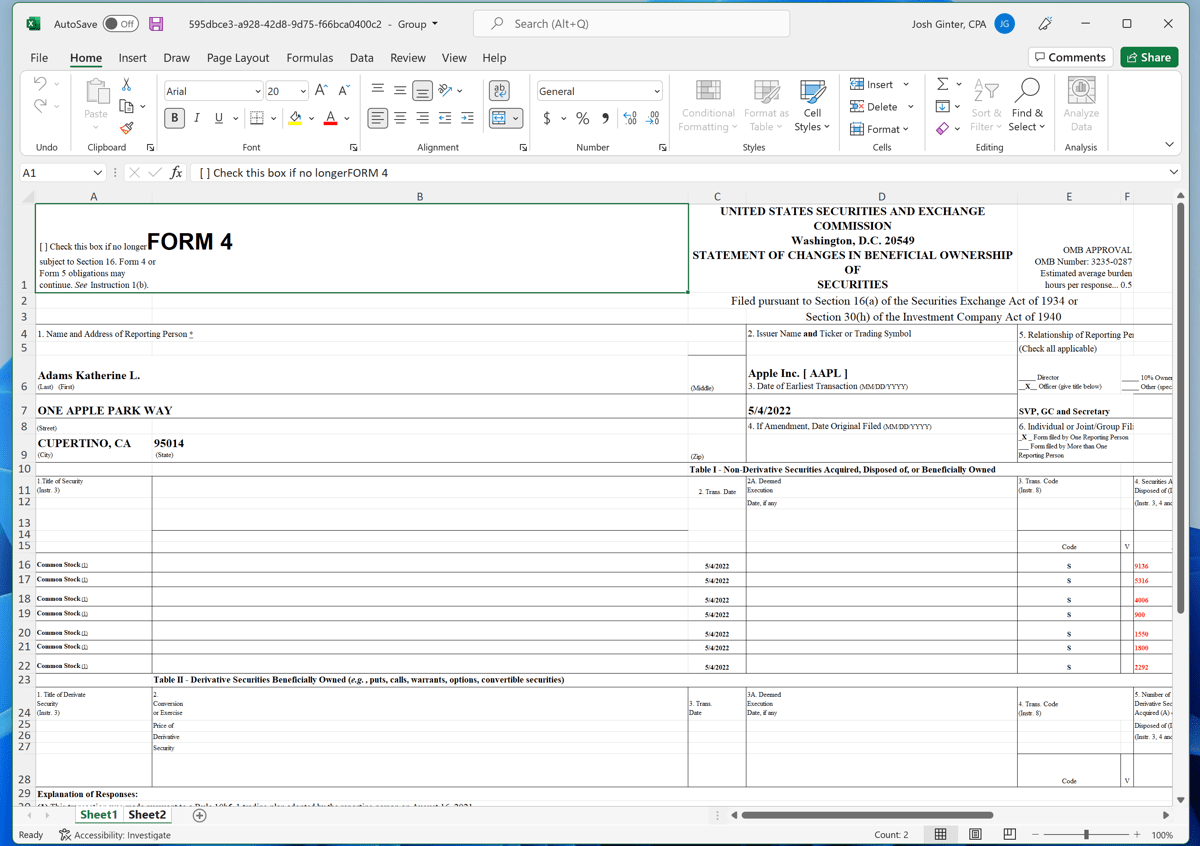 I recently received a PDF file with financial information for a charity. Those numbers needed to be entered into a tax return. However, Canadian charity returns have different line items than most internal financial statements, requiring some combining and arithmetic to come to a final result. By using PDF Expert 3's Export to Excel feature, I was able to quickly convert the submitted financial information from PDF to Excel and work with the numbers in their numeric form — no transposition or typing required. Avoiding transposition whenever possible is so important, I find — the less I have to retype numbers, the less likely it is I make an arithmetic error in someone's tax work.
So, the long and short is: PDF Expert 3's new exporting features saved my bacon on this particular set of financial information. I was able to complete the work in significantly less time and with less transposition error. And PDF Expert did a pretty great job putting numbers into their own cell and auto-converting those cell formats to "Number" types — essential for doing arithmetic functions in Excel.
Of course, you can also export to Word if you need to work inside a document editor, to Powerpoint if you are working on a presentation, to TXT for working in simple text editors, and even JPGs and PNGs.
Pricing and Wrap Up
New with PDF Expert 3 for Mac is a new pricing model. You can now unlock the latest PDF Expert features across the iPhone, iPad, and Mac for an annual subscription rate of $80. One subscription on the Mac brings all the benefits of PDF Expert on the iPad and iPhone, which on the iPad, unlocks the power of the Apple Pencil for PDFs.
You can also purchase a lifetime license for PDF Expert 3 for Mac for a one-time price of $140. This may be one of the best options for businesses who work cross-platform and simply want one of the best PDF apps for their Mac.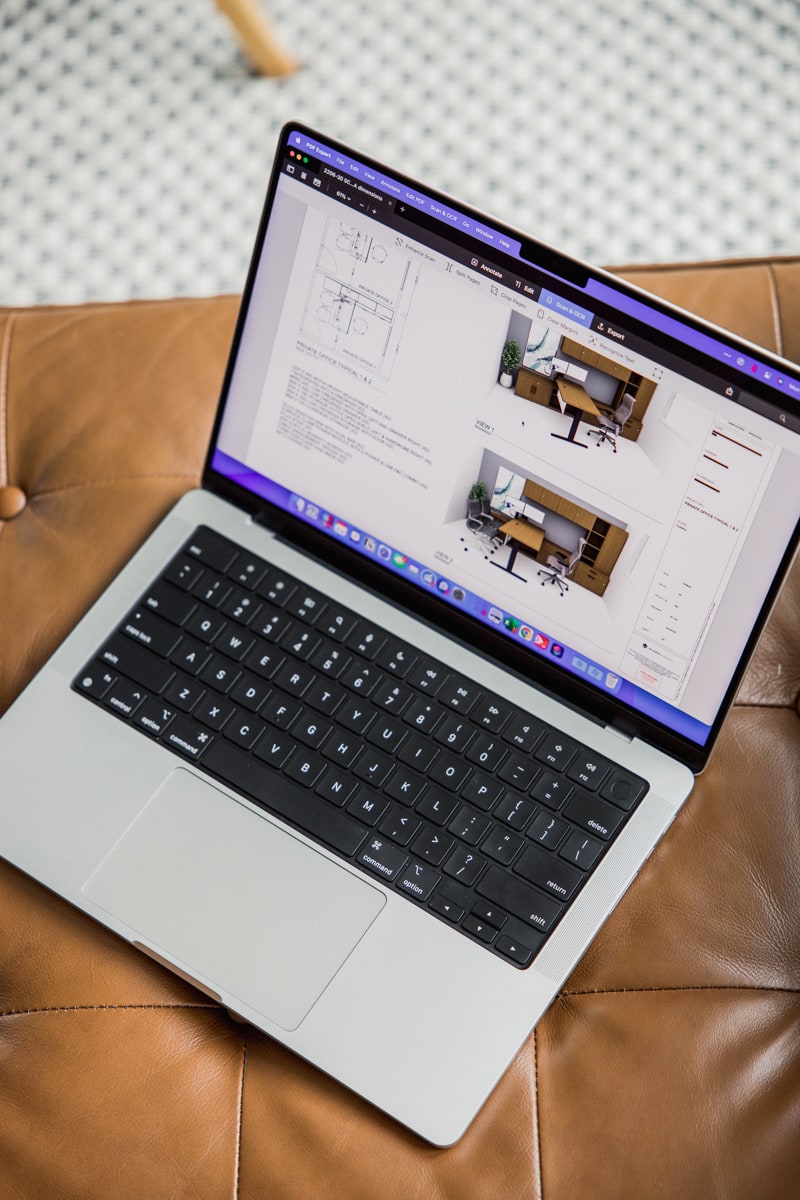 PDF Expert 3 for Mac is the first PDF app that has actually subverted my use of Preview on the Mac. The ability to quickly apply OCR to scanned documents is extra helpful for converting the endless amount of physical paperwork I receive into a digital library that can be searched in a moment's notice. This, combined with the ability to quickly jump into Word or Excel when I need to glean numerical information from a document, makes PDF Expert 3 on my Mac one of my favorite new apps of the year.
The Sweet Setup Staff Picks for 2022
We spend an inordinate amount of time sorting through hundreds of apps to find the very best. Our team here at The Sweet Setup put together a short list of our must-have, most-used apps in 2022.