OffScreen: Leave your phone and focus on real life (Sponsor)
May 26, 2020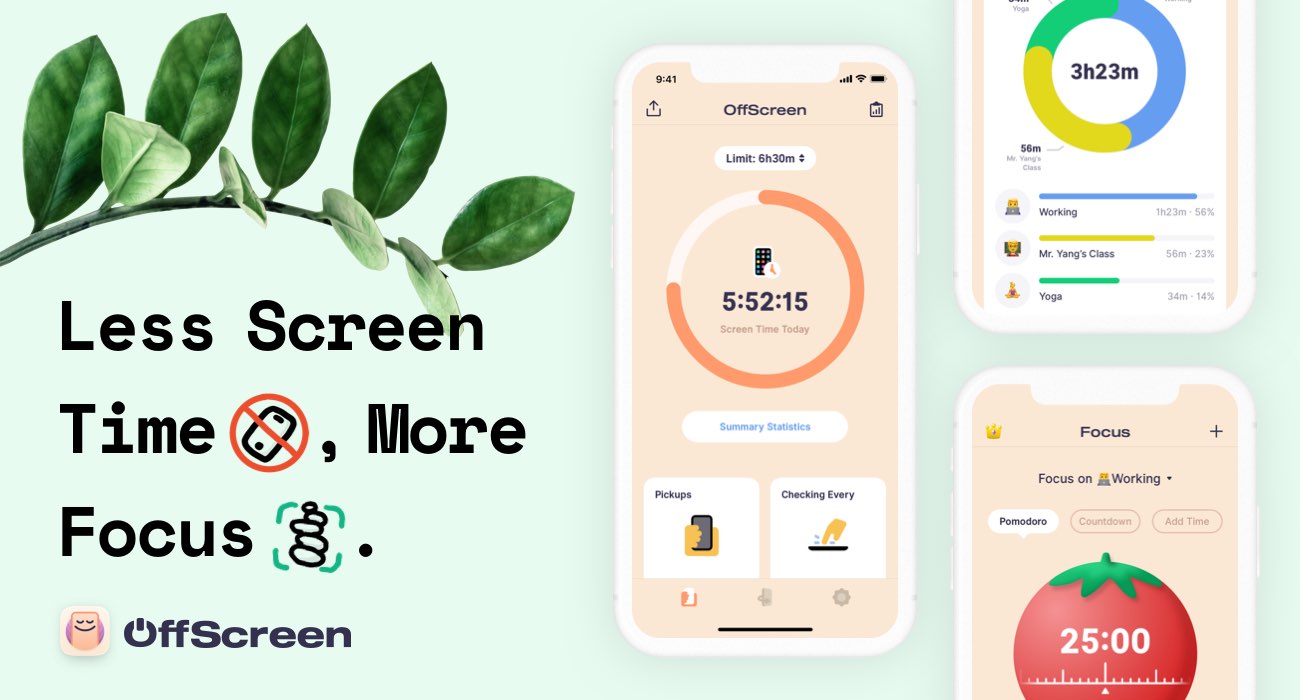 OffScreen is a cute tool that helps you control screen time and stay focused on tasks that matter.
In daily life, people stare at their phones all the time, indulge in the virtual world, and even forget their real lives. OffScreen is an application designed to help you leave your mobile phone and return to life. It can help you to regain the initiative of life from your mobile phone.
OffScreen not only tells you how long you used the screen, but it also provides handy tools to help reduce screen time. You'll get notified when one pickup is too long, or it's nearly reached your screen time limits; you can start focus with Pomodoro and other timers with your phone locked or flip-down.
Download OffScreen for free at App Store, it's worth to try.
---
Our thanks to OffScreen for sponsoring the site this week!