How to mute Activity app alerts from your friends
January 5, 2017
After picking up the Series 2 Apple Watch, I started adding some friends in the Activity app. One thing that I realized drove me nuts was the constant "updates" from my friends about their activities. I wouldn't mind an end of the day report, but it would ping me about standing goal updates, etc. Thankfully, the Activity app allows you to mute notifications for individual people.
Open the Activity app and tap Sharing, then tap a friend and select Mute Notifications. This will allow you to see their data in your feed, but not be continually notified throughout the day.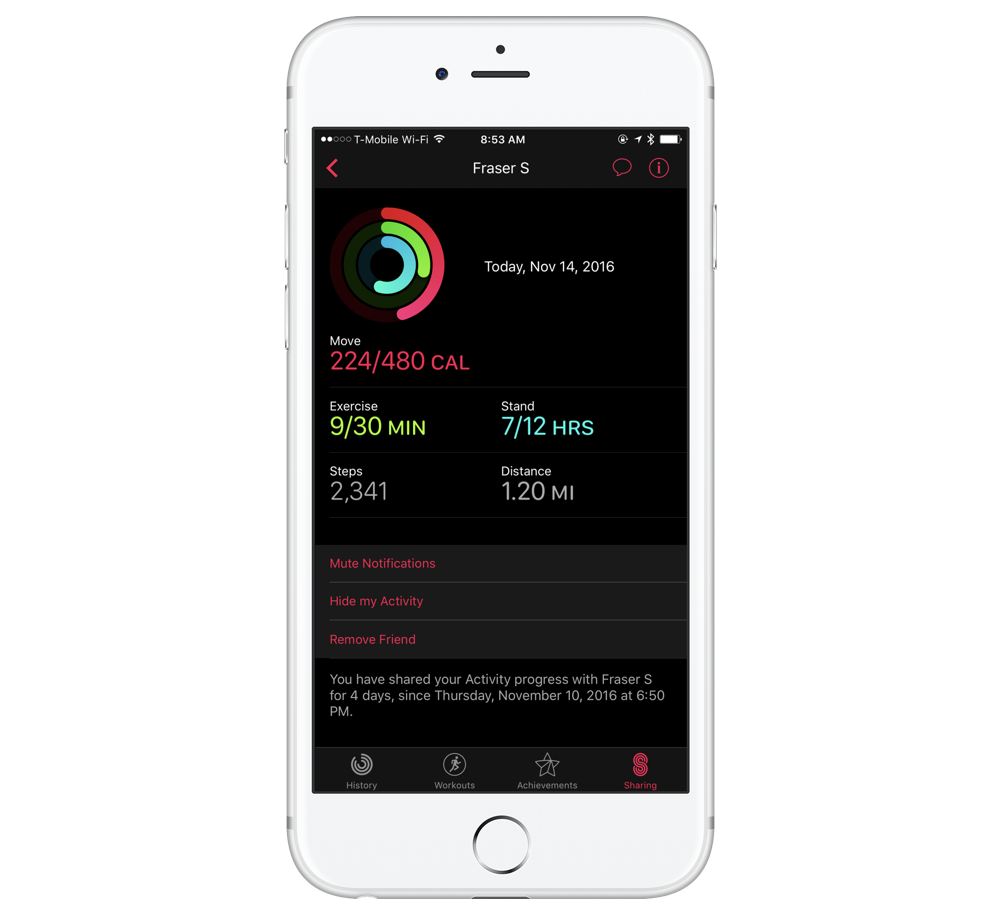 If you want to block all Activity app notifications, you can do that by going to Settings → Notification → Activity, and disable Allow Notifications. This will block all of the updates about your progress as well, though.
---
We have more helpful tips right here.
---
Free Productivity Guide: Download our simple guide to productivity to help you improve your workflows and be more focused with your time and attention. Get it here.