How to Create Multiple App Icons in iPadOS 15
July 21, 2021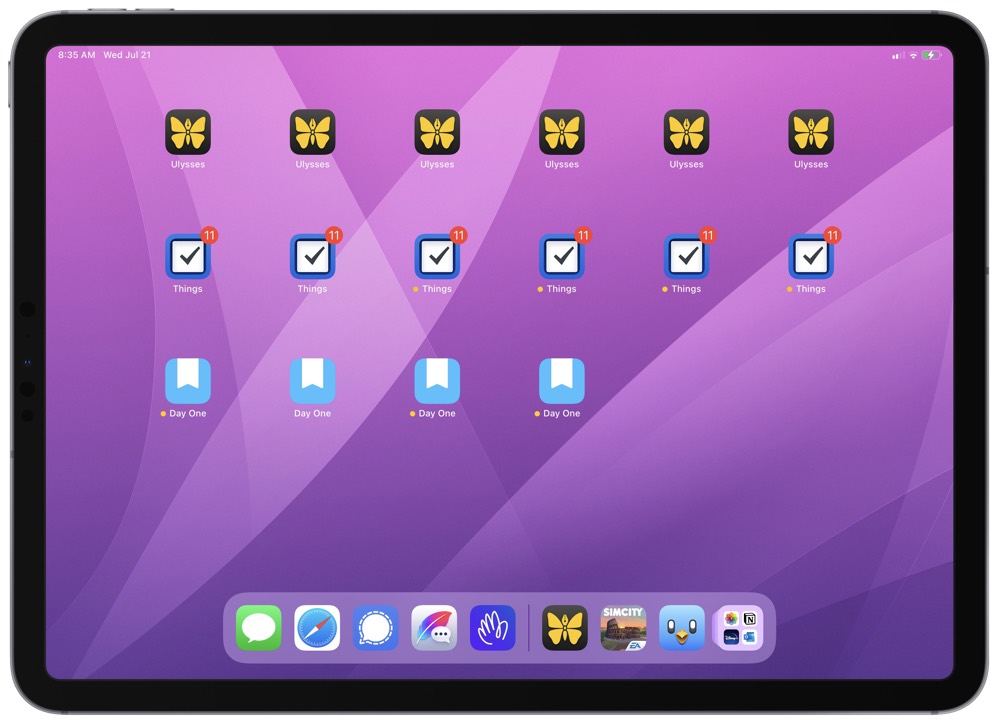 For the first time ever, iPadOS 15 allows you to create multiple instances of an app on your home screens. As I discussed here, iPadOS 15's big widgets and focused home screens provide the chance to dial in specific home screens for specific uses, and the ability to create multiple instances of an app is key to these focused home screens working properly.
The dense guy that I am, though, had me initially wondering how to create a second instance of an app. I figured there'd be some sort of setting somewhere or some special way to enable the feature.
Turns out adding a second instance of any app is a breeze.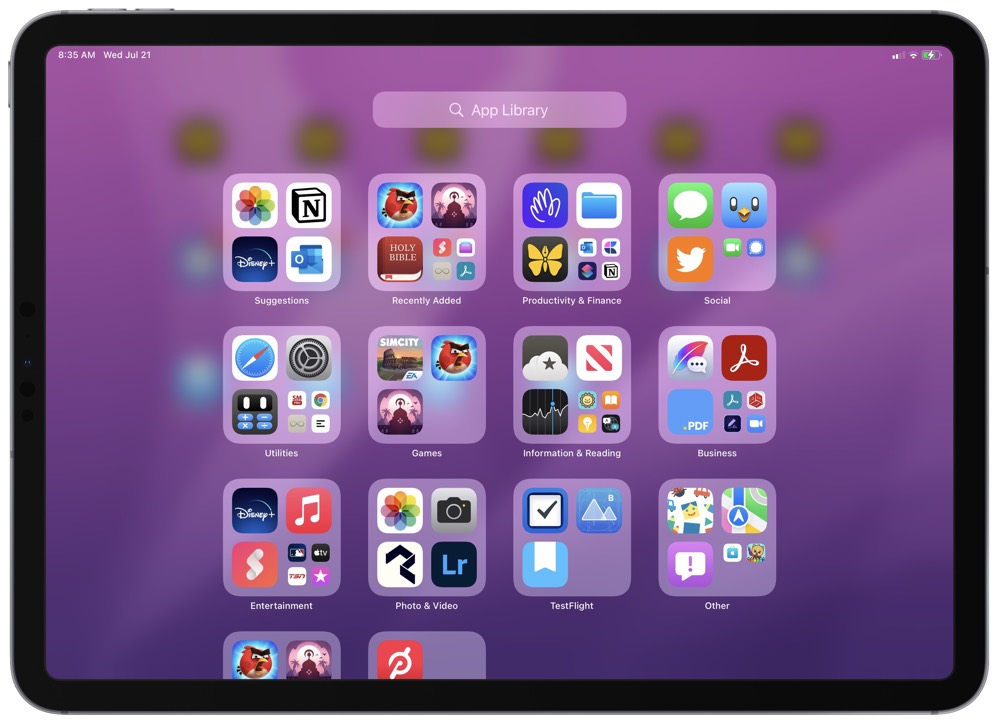 On any home screen, tap on the App Library button on the far right of the iPadOS dock.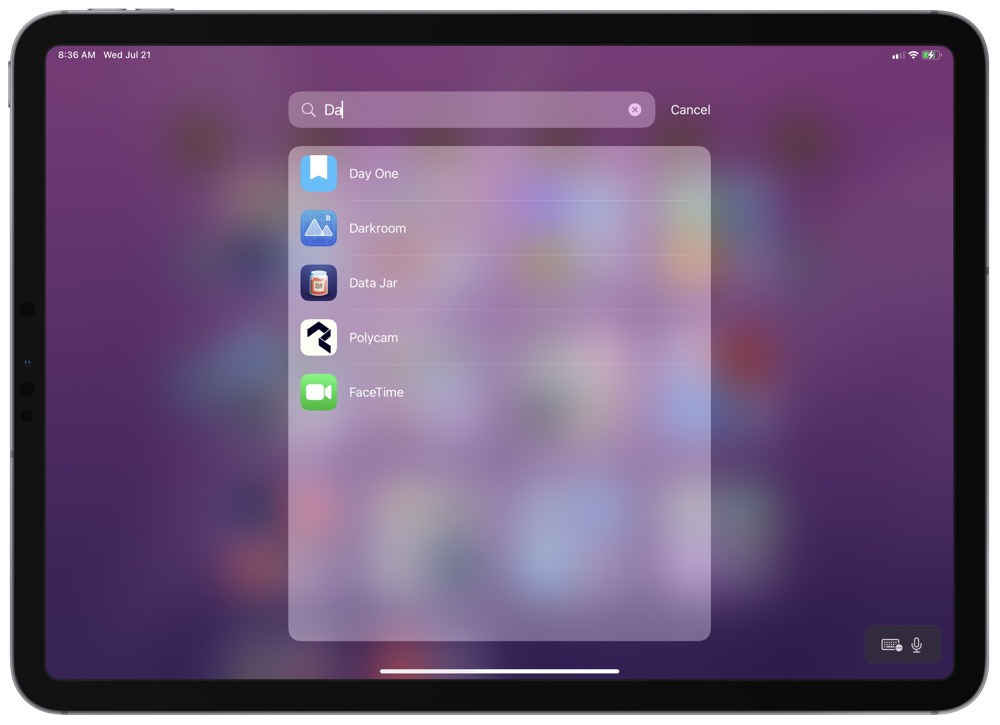 Next, find the app you want to add to your home screen. This is usually best done by searching for the app, but you can hunt and peck through iPadOS's ever-changing app categories if you want.
Once you find the app, long press/click the app long enough to drag the app around and short enough to avoid invoking the settings menu.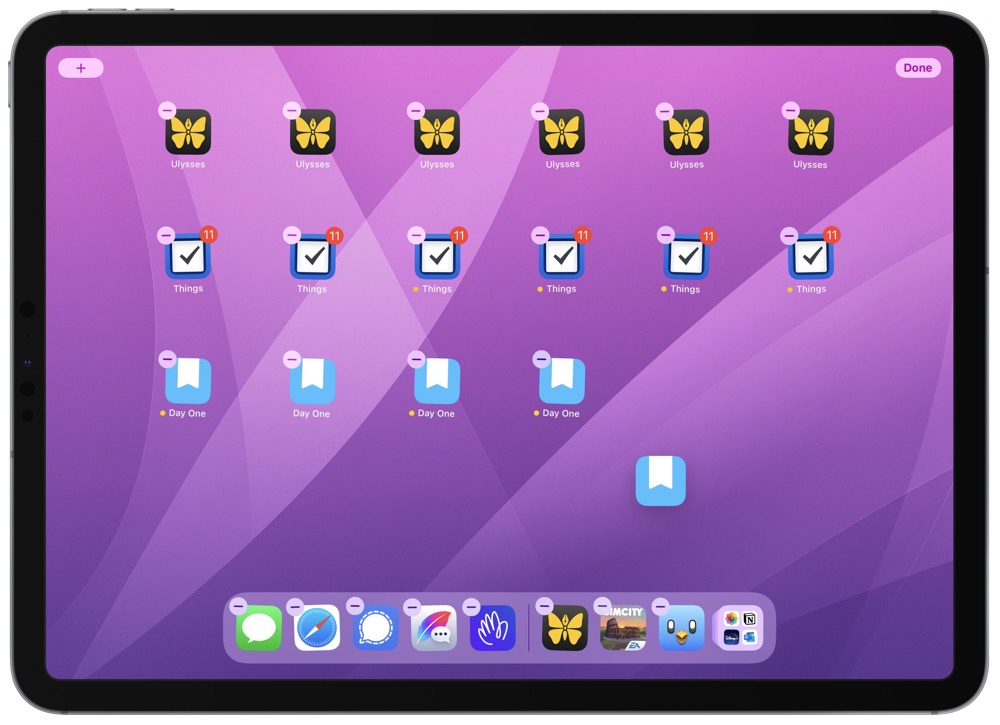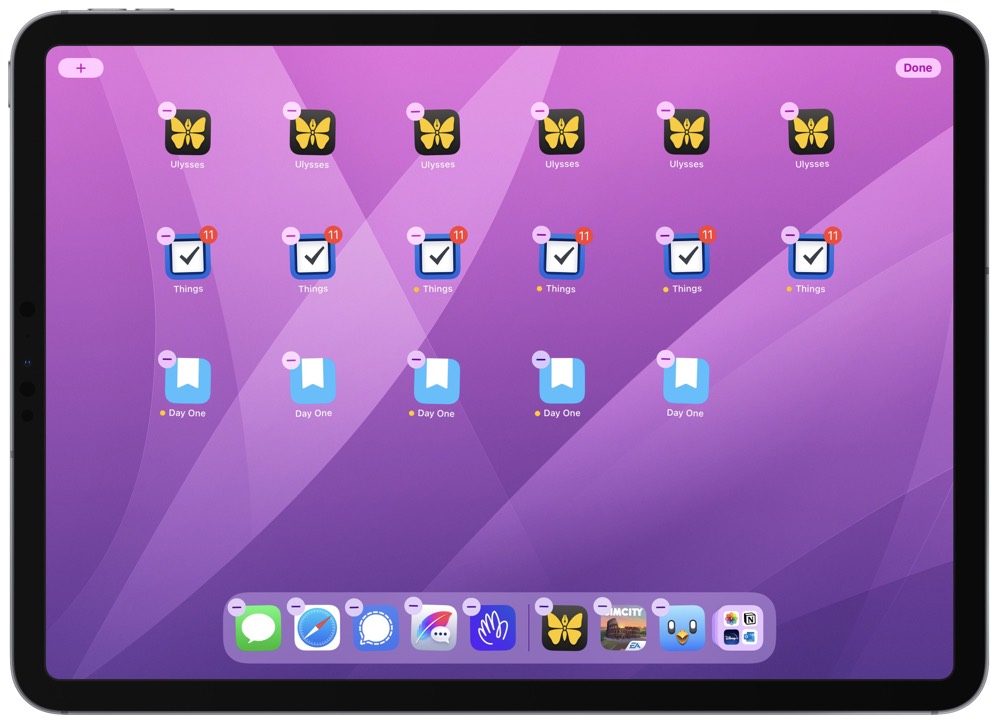 Then, it's as simple as dragging the app from the App Library and onto your home screen. You can do this over, and over, and over until you have an entire home screen filled with the same icons.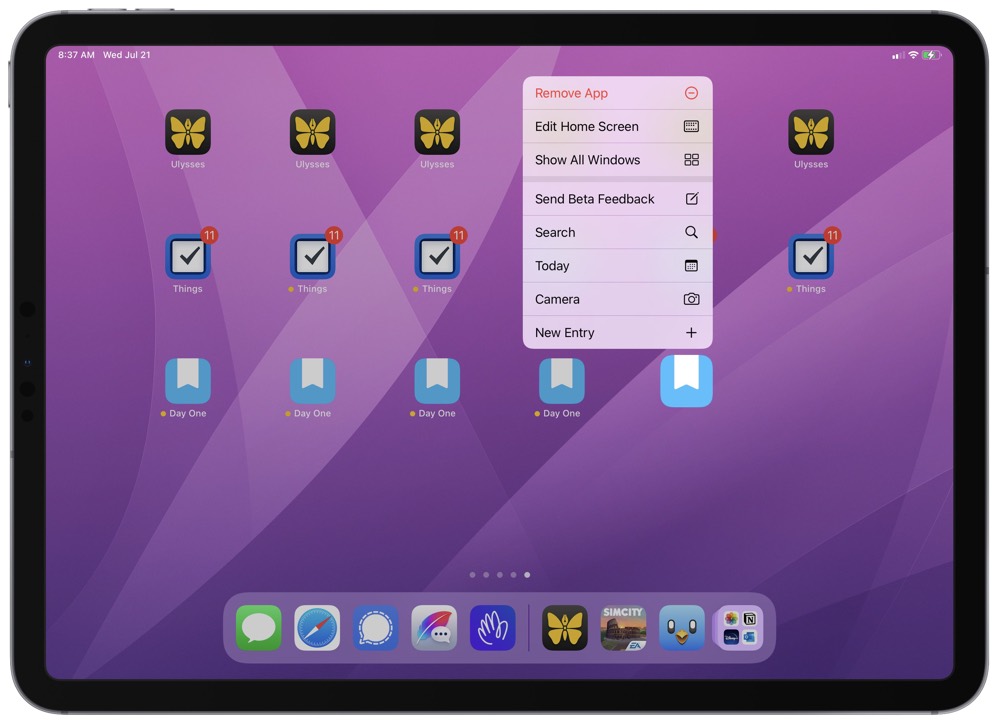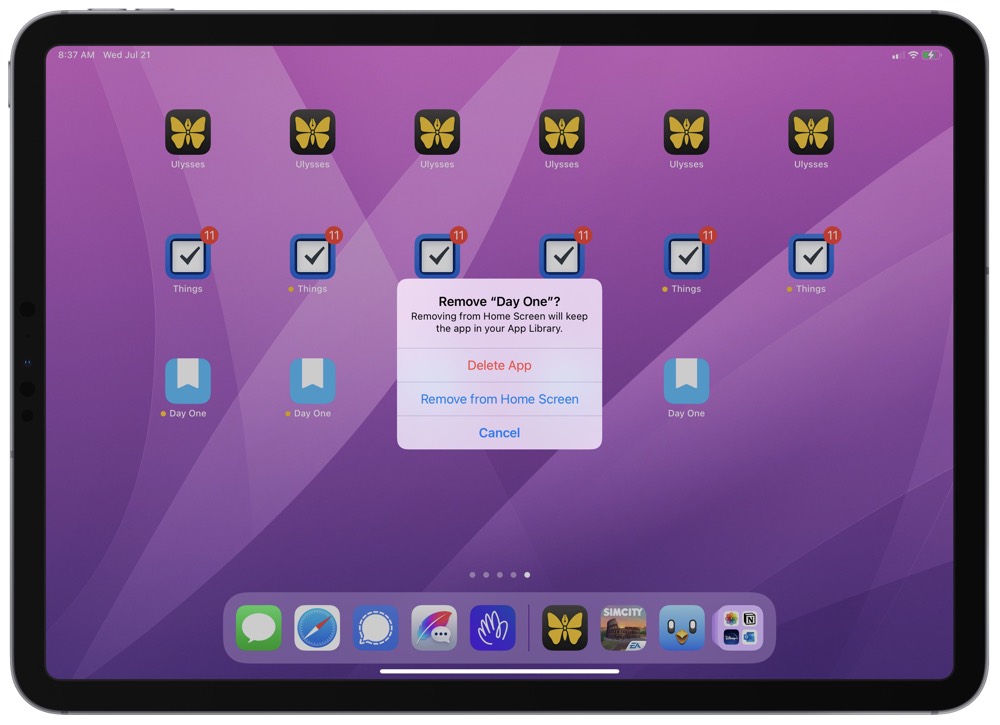 Of course, to remove the app from your home screen, it's as simple as long pressing the app, invoking the settings menu, and selecting Remove App and then Remove from Home Screen. This option will remove the app from the current home screen and send the app to your App Library. The only way to delete an app is to explicitly select Delete App from the pop-up menu.
---
Don't be as dense as me — don't hunt for a few minutes and resort to a Google search to determine how to add a second or third instance of an app to your home screen. It's really as simple as searching, dragging, and dropping onto your home screen like you would any other app.