Minimal Reader (Sponsor)
June 11, 2014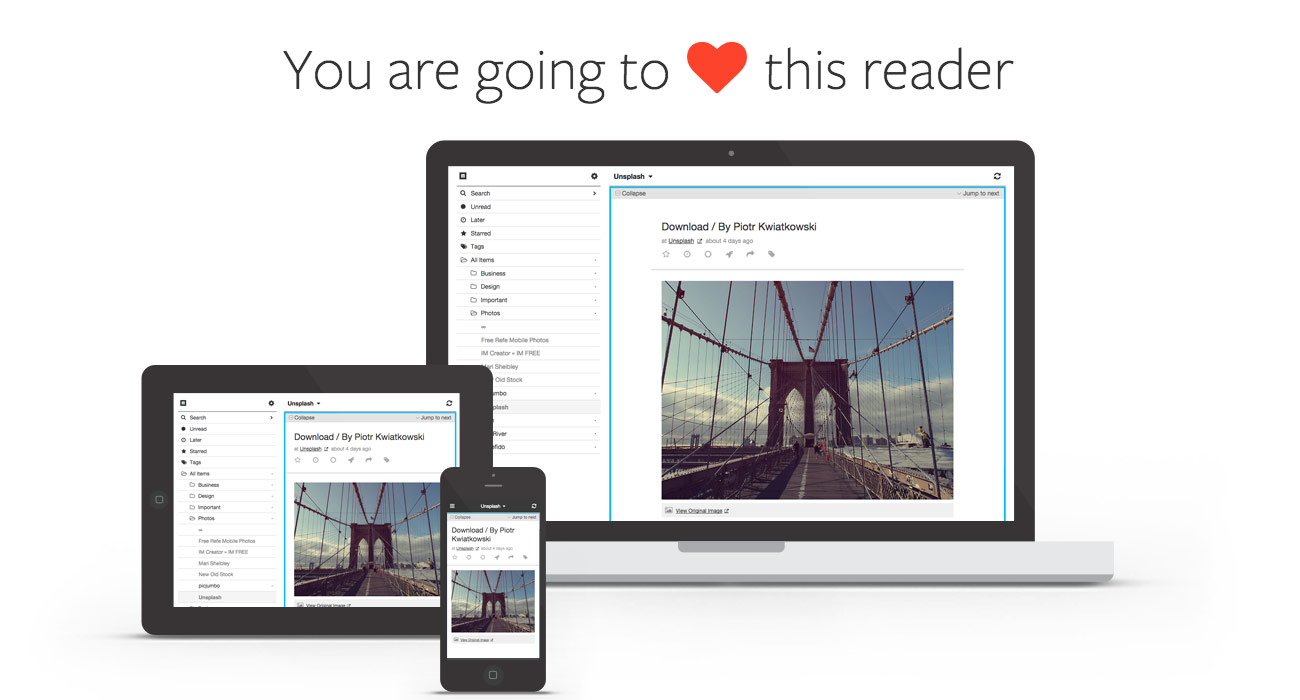 Minimal Reader is a lightweight & minimal RSS feed reading web service that you'll want to use everyday.
Minimal Reader's primary goal is to minimize clutter and make content easy for you to read. By hiding distracting elements and turning advanced features off by default, Minimal Reader helps you focus on what matters most: the content.
But, Minimal Reader doesn't stop there…it has everything you need in an RSS feed reader neatly tucked away, like search, tagging, real-time updates, full-text extracts, and intuitive gestures on mobile. It also syncs your feeds with your favorite native apps, like Reeder, Mr. Reader, Unread and more by connecting as a "Fever" server.
Best of all is that Minimal Reader is private, ad-free, and supported through subscriptions…so you don't have to worry about the service suddenly disappearing one day.
What are you waiting for? Start reading with Minimal Reader for free today!
---
Our thanks to Minimal Reader for sponsoring The Sweet Setup. If you're interested in advertising with us you can learn more here.