Mike Vardy: The tools I use to work smarter
May 3, 2017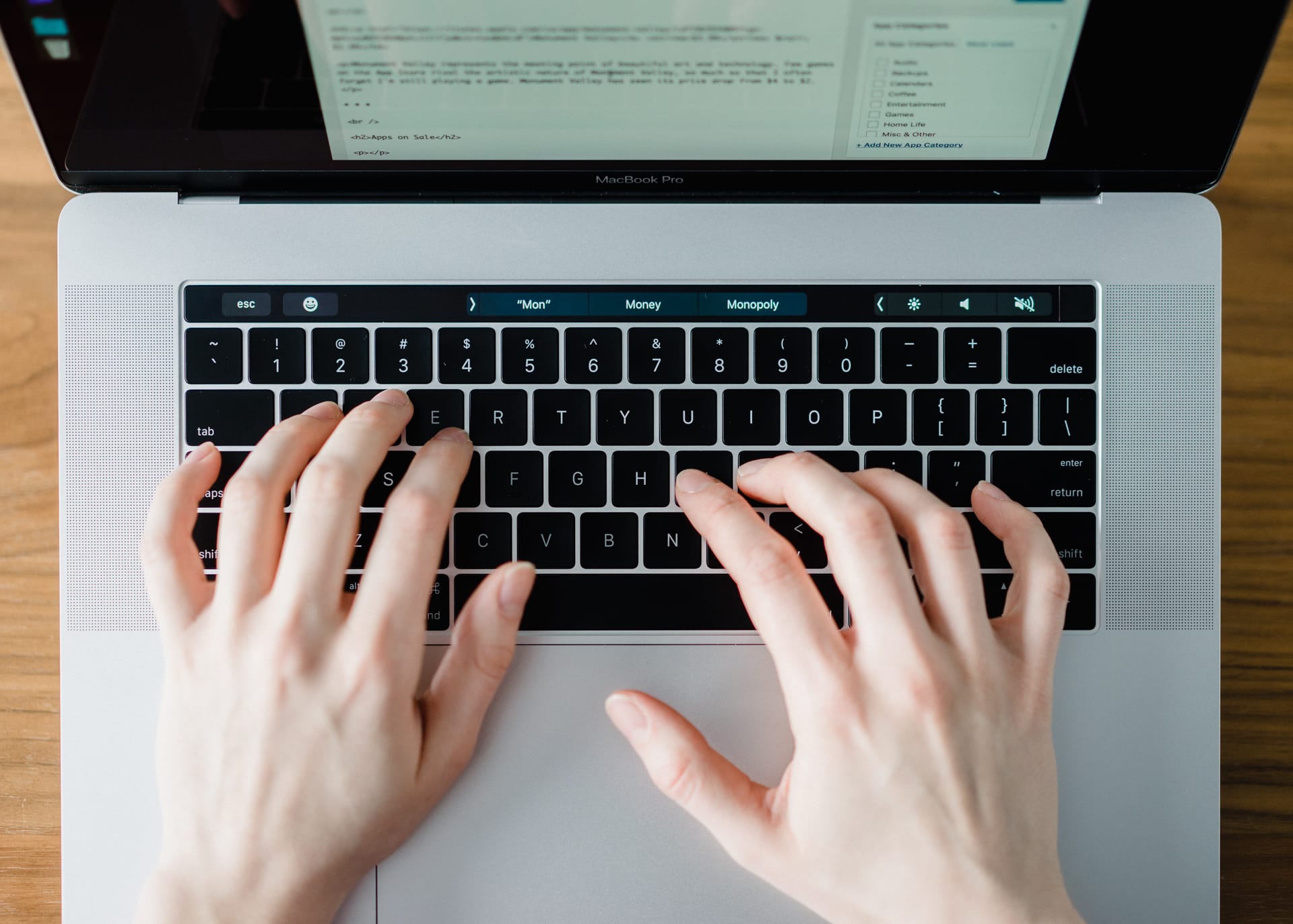 As the founder of Productivityist, it shouldn't be surprising that I want to work as efficiently and effectively as possible. Much of that boils down to one thing: working smarter.
A lot of my smart working habits are conveyed in the personal productivity approach I use (which I discuss in greater detail in The Productivityist Playbook). But I also use tools to help with the processes that fall outside – or augment – my regular workflow. These tools go beyond the usual (task app, email app, etc.), and some of them aren't digital at all.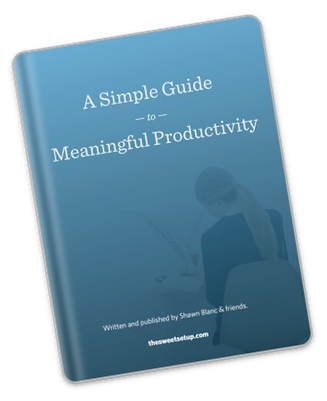 Get Back Hours Per Week
Discover how to improve your workflows and get more focus with this free, in-depth guide to productivity.
It's not only what I use, but the intentions I have for each tool that allows me to work smarter with them. I've long said that personal productivity equals intention plus attention. Since I use each tool with specific intentions in mind, I'm able to leverage them more effectively.
In this post, I'll share the what, when, where, why, and how I use each of these tools with the intent that you may be able to use them to work smarter as well.
Before Slack, communication with people I work with at Productivityist took place over email, but I am not a fan of the call-and-response aspect of email that can keep me from getting focused work done. Not only that, but messages from my team were landing in the same place as messages from everyone else that emailed me. Slack allowed me to separate internal communication from external communication. That's a huge productivity win.
Why?
Now I can message my team members in Slack and not need to dive into email to find their messages mixed in with the messages from anyone not on my team. I've segregated my communication, which allows me to check email less often per day because I know that nothing in there should be from people I work with.
That alone makes Slack a tool that helps me work smarter.
Here's my big tip about Slack: Don't overdo it with the number of teams you sign up for. When you have too many Slack teams going on, you can run into an issue that has plagued email for a long time: communication overload.
My advice is to have no more than 3 teams that you have on your primary Slack app and set a reminder of some sort in your task app to ensure you check in on the other teams. I belong to 7 Slack teams altogether. Here's how I have them split up amongst my devices:
Mac: Productivityist Team, Productivityist Patreon Team, Slack Made Easy Team, ConvertKit Community Team, Timeular Team
iPhone: Productivityist Team, Productivityist Patreon Team
iPad: Productivityist Team, Productivityist Patreon Team, Slack Made Easy Team
Apple Watch: Productivityist Team
The other two teams I only check on through the web interface. I don't need (or want) them in my native installs of Slack because they aren't all that active. As you can see, the Productivityist Team is on all of my devices because it is my priority team. My podcast patrons come next, and Slack Made Easy comes third.
I suggest you set your devices up in a similar fashion.
I've been using TextExpander for years. Even still, I've only scratched the surface of what it can do.
TextExpander is a web-based tool that allows users to create keyboard shortcuts (snippets) for frequently-used phrases or pieces of text so that they can use boilerplate content whenever (and pretty much wherever) they want.
Here are just 3 things – major things at that – I use TextExpander for:
Commonly entered personal information. I don't want to enter my address, email information, current date, and other common items by typing them in full every time they are required on a form or in an email, so I created TextExpander snippets that take care of that. This feature alone has saved me hundreds (if not thousands) of keystrokes, and saving keystrokes equals saving time.

Speeding up my team. Once TextExpander moved from being a Mac-only app to a web-based app that is usable on any platform, I was able to start creating snippets that anyone on my team can use. Now I've got my assistant Claire using them. Once I've rolled it out to the primary team members at Productivityist, our team productivity will improve radically. I've seen it happen before with other organizations, so I know the same will happen for us.

Common email messages. I started getting more mileage out of TextExpander when I was working for Lifehack. I had to reply to hundreds of guest post requests and other common emails during my time there. I created snippets that served as boilerplate replies that I could customize further before sending. This saved me time and energy. I still use these types of snippets now for a lot of email I receive. I simply have input fields that TextExpander leaves for me to make each email customized for every recipient. Even if I'm using a "form email" of sorts, I'm able to personalize it at will. Ultimately, I'm investing my time wisely with TextExpander by typing less and spending more time writing an email for each person I'm sending it to. That's working smarter – and better.
I know that Gmail has Canned Responses, but I prefer my email snippets in TextExpander since I (a) use a native app – Newton – for my email, and (b) Canned Responses are saved as Drafts in Gmail, making them stand out among other drafts that you may have in that folder. (I don't save email drafts, but I know plenty of people that do. I think having canned text responses mixed in with email drafts can make things unwieldy and make for a less productive Gmail experience.
Now I don't use TextExpander + Keyboard on iOS, but I should probably start. It'll speed up my iPhone experience for sure. I just need to take the time to wrap my head around how I can make it work for me. (That's a task I've lined up for a future Thursday – my themed day for training.)
There are other text expansion tools out there (aText, ActiveWords – even Alfred for Mac now has text expansion built-in), but I've been with TextExpander for years and it does the job for me. If you're looking for a text expansion tool to help you work smarter, then there are other options out there.
I think that TextExpander is the best of the bunch. Give it a try. It's helped me work smarter and it can help you work smarter too.
Post-It Products
I'm a big fan of paper products. Between my Baron Fig notebooks (which I bring with me wherever I go) to the Green Lantern sticky notes I was gifted for Christmas (which are currently finding residence at various spots in Tim Ferriss' book Tools for Titans), I like the versatility and ease of use that paper products offer.
In particular, I've really come to embrace a variety of Post-It products. Here are just some of the products they offer that I've added to my arsenal in recent months.
I was looking for a way to add a large whiteboard to my office space. When we had the basement work done on our home a couple of years ago, I considered painting a wall with whiteboard paint, but I'd heard (and read) it wasn't always a smooth process. I also have irregular walls in my office, so I couldn't buy a large hanging board either.
Late last year I discovered the Post-It Super-Sticky Dry Erase Surface, and I knew I'd found what I was looking for.
I use it for creating MAPs for projects, months, and sometimes even days of the week. I use it for brainstorming and mind mapping, the occasional demonstration in videos, and I'll likely be doing that more often in the months ahead.
The bottom line: I use it a lot. It helps me work smarter because of what it allows me to do better.
I was looking for something I could use when giving talks so I could demonstrate things on paper simply and easily. This product helps me do that and also allows me to leave behind individual large sticky sheets when needed.
I've also used it for mapping out the elements I need to cover each month to fulfill whatever that month's theme is. I used it to map out the framework of the course I'm working on. It's proven to be more versatile and effective than I initially thought. That makes it a valuable asset to my toolkit, and one that helps me work smarter as well.
When I'm planning out my projects and Monthly Themes for the year, these come in handy. I plaster 12–18 of them on the table in the dining room, and a couple of years ago my wife and I used them to plan things out on the wall of our master bedroom (this is before I had an office).
I may not use these regularly, but I know in August they'll be pulled off the shelf and put to work as I map out my next year. They've helped me work smarter for the past few years, and I don't imagine they'll stop being part of my workflow any time in the future.
Whenever I have a coaching call with a Productivityist Coaching client, I use a sheet from one of these pads. In the past, I used an Evernote Moleskine or my trusty Baron Fig notebooks for this purpose, but once I discovered these Post-It notes, I knew they were going to be a better choice for the job.
I use a single sheet for every call, creating the MAP (Mode, Action, Priority) columns at the top before the call begins. Then, I take notes and record action items. It's almost as if I can use Steven Pressfield's Foolscap Method for these calls because of the notes in this notepad. Everything that happens on the call should fit on one of these sheets. If it doesn't or can't, I need to figure out why.
The thing is, that hasn't happened yet. I think having that framework in place — along with the tool to support it — is a big help when I do coaching calls. And both also help me work smarter.
As you can see, the tools I use from Post-It go well beyond those little yellow sticky notes. The next time you think about what analog or paper products you could use to work smarter, check out your office supply store of choice where Post-It products can be found. If you think outside the sticky note, you just might find yourself a tool that gives you the inside track to work smarter.
I like to engage my audience by providing insights into productivity that I come across by sharing them on social media. Buffer allows me to share all the productivity articles, concepts, and ideas that I come across without necessarily having to engage in conversation about it at that time. After all, when I am in Reading/Researching Mode, I am not in Social Mode.
There is a paid plan for Buffer – which I use – but you could use the free version. In fact, for a long time I was using Buffer for sharing and a different service for conversing. (I am using MeetEdgar again for scheduling recurring items in social media, although you could do that to a certain extent in Buffer as well.)
Some of the great features of Buffer that allow me to work smarter on social media include:
The ability to assess RSS feeds and share them directly from Buffer. I pipe some of the websites that consistently release great content (Farnham Street, Brain Pickings, Seth Godin, James Clear, to name a few); doing so enables me to share their work with fewer steps. This is definitely a way – and a big one at that – that this tool helps me work smarter.

You can review past shared posts to see how well they did and easily "reshare" them at will. You can see how many times things were retweeted, how many times Facebook posts were liked, and other metrics that you can compare to decide whether or not you want to share articles or updates again. I use this to curate socially shareable content so that it better caters to the audience. I've used this more times than I can count.

The ability to do scheduled posts in Instagram. I know there are other services that can do this, but I have not found one that does it as well as Buffer. I'm still getting the hang of Instagram, and I want to make sure I give it more attention. This feature alone has already helped me do that.
There are plenty of social media tools out there for you to use, and I have tried many of them. Buffer is the only one that I've stuck with consistently for the past several years. I really like what it has to offer – so much so that I pay for it. If you want to share content quickly, easily, and readily with your audience, then Buffer is a great way to do that, and that makes it a great way to work smarter with social media.
The key to working with any of these tools (or any tool for that matter) is to become acquainted with it and build upon what you'll use it for as you gain experience with it. Remember that even if a tool can do something for you, that doesn't mean it needs to. A good example of this would be the fact that Alfred can do text expansion just as TextExpander does. I have both tools on my Mac, but I don't use Alfred for text expansion. I'm fine with having both tools in my toolbox. You should be willing to do the same with your tools as well.
If you want to work smarter, avoid becoming a "tool of your tools" (hat tip to Henry David Thoreau). The best way to do that is to remember that your tools can only do what you intend them to do. Once you start working with that in mind, you will spend more time working smarter.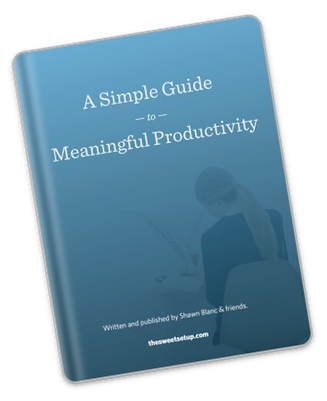 Get Back Hours Per Week
Discover how to improve your workflows and get more focus with this free, in-depth guide to productivity.