Mike Dicken's iOS world travel setup
March 23, 2015
Every week we post a new interview with someone about what software they use on their Mac, iPhone, or iPad. We do these interviews because not only are they fun, but a glimpse into what tools someone uses and how they use those tools can spark our imagination and give us an idea or insight into how we can do things better.
New setup interviews are posted every Monday; follow us on RSS or Twitter to stay up to date.
---
Basics
Who are you and what do you do?
My name is Mike Dickens, and I'm currently traveling around the world with my wife — Hello from Mendoza, Argentina!. Before embarking on our one-year sabbatical, I was a software developer and project manager in Arlington, VA.
Travel is work — very pleasurable work, but work nonetheless. Between budgeting and planning the logistics of flights and AirBnB stays, I publish photos and thoughts on our blog Somewhere Pretty Cool and on Instagram.
Travel
What is some of your essential travel gear?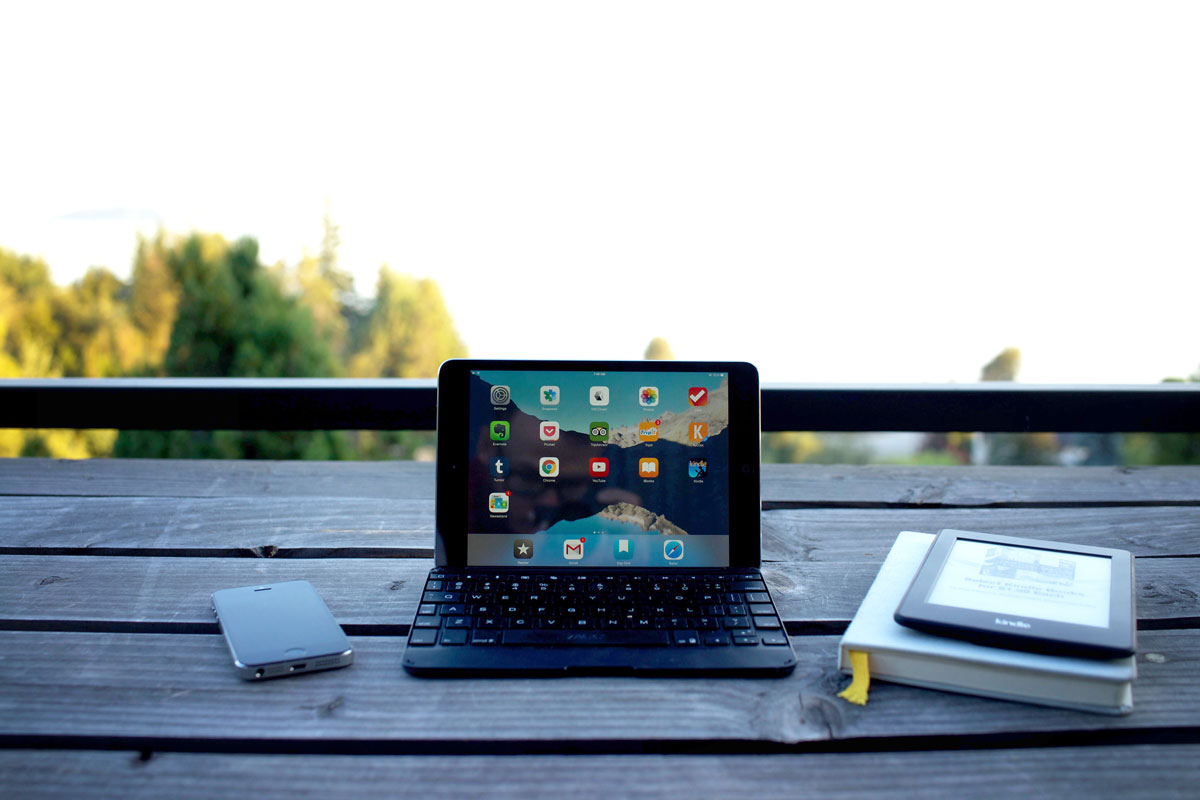 How does this gear support your current lifestyle?
My travel style is a cross between a budget-conscious backpacker and a champagne sipping debutante. I've flown first class on Singapore Airlines and sat in the last row of a Ryanair flight. I've slept in budget hostels in Bali and in a suite featured in the movie Lost in Translation. I wanted to take great pictures of the people we met, the places we saw, and the things we ate — like gourmet bugs in Siem Reap. The Sony RX1 was the perfect companion to this trip. We will use the images from this trip for prints, projects, and keepsakes for the rest of our lives. Everything else is supplemental.
If you did it again, what would you do differently?
I would bring a laptop. I spent a few months weighing the options, literally, between an iPad Mini and an 11″ MacBook Air. I ended up selecting the iPad for two reasons: size and photo editing. It may seem contradictory, but I'm more fluent editing pictures in Snapseed and VSCOcam on the iPad than in Aperture on a laptop with similar plugins. However, the decision was short-sighted. On a trip of this scale, there are more tasks — and more varied tasks — than an iPad is capable of supporting at this point.
I'll give you three examples: budgets, backups, and bookings. To track our expenses, I built a complex spreadsheet. The Numbers and Excel apps are functional, but only just. This was the first task that pushed me over to my wife's MacBook Air. As for backups, I've taken over 10,000 pictures on the trip. I have two 1TB drives I use to back up copies of my Aperture library in duplicate. Data management is a struggle when the iPad is the central point of the system. Lastly, a lot of our hotel and flight bookings are done using miles and points. Researching availability, cost, and then booking are either cumbersome from the mobile version of the carrier or simply impossible.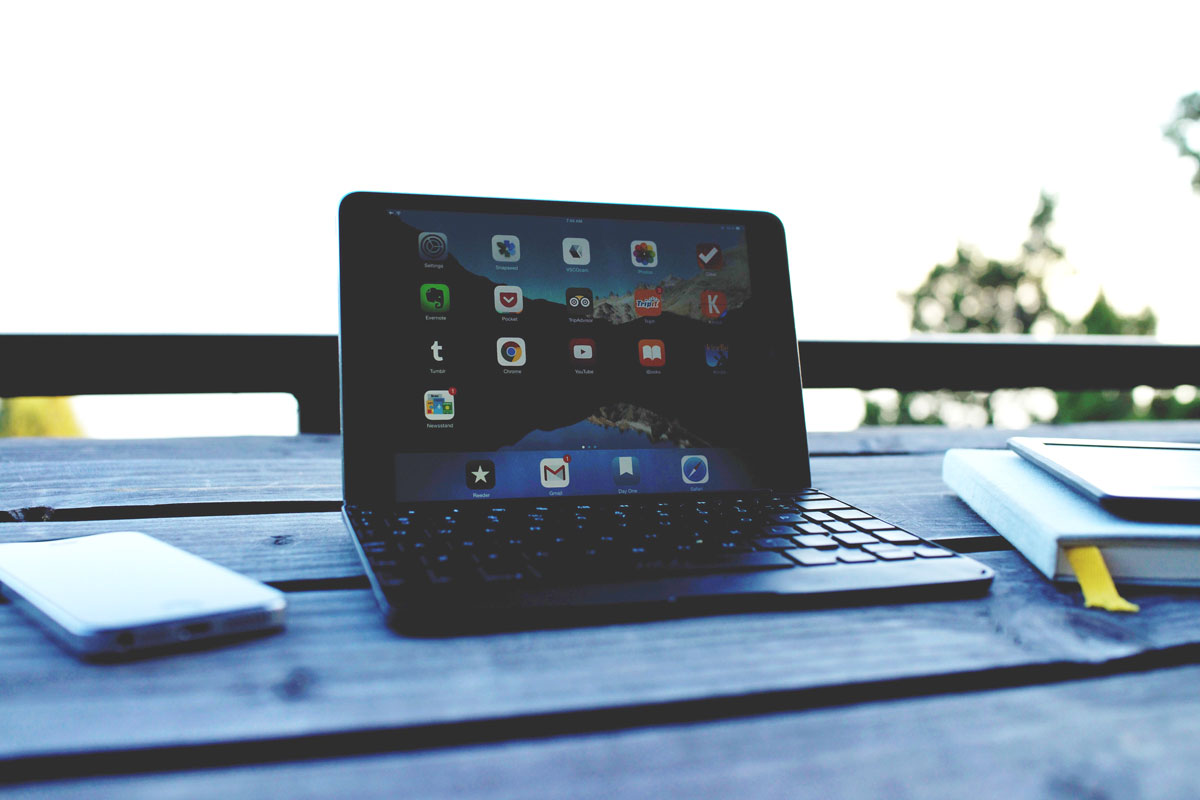 I respect the position that people like Federico Vittici hold, but the iPad is not a laptop replacement for me quite yet.
Oh, and I'd bring an Aeropress. Let's just say not every country in the world can make a good cup of coffee.
---
Which iPad do you have?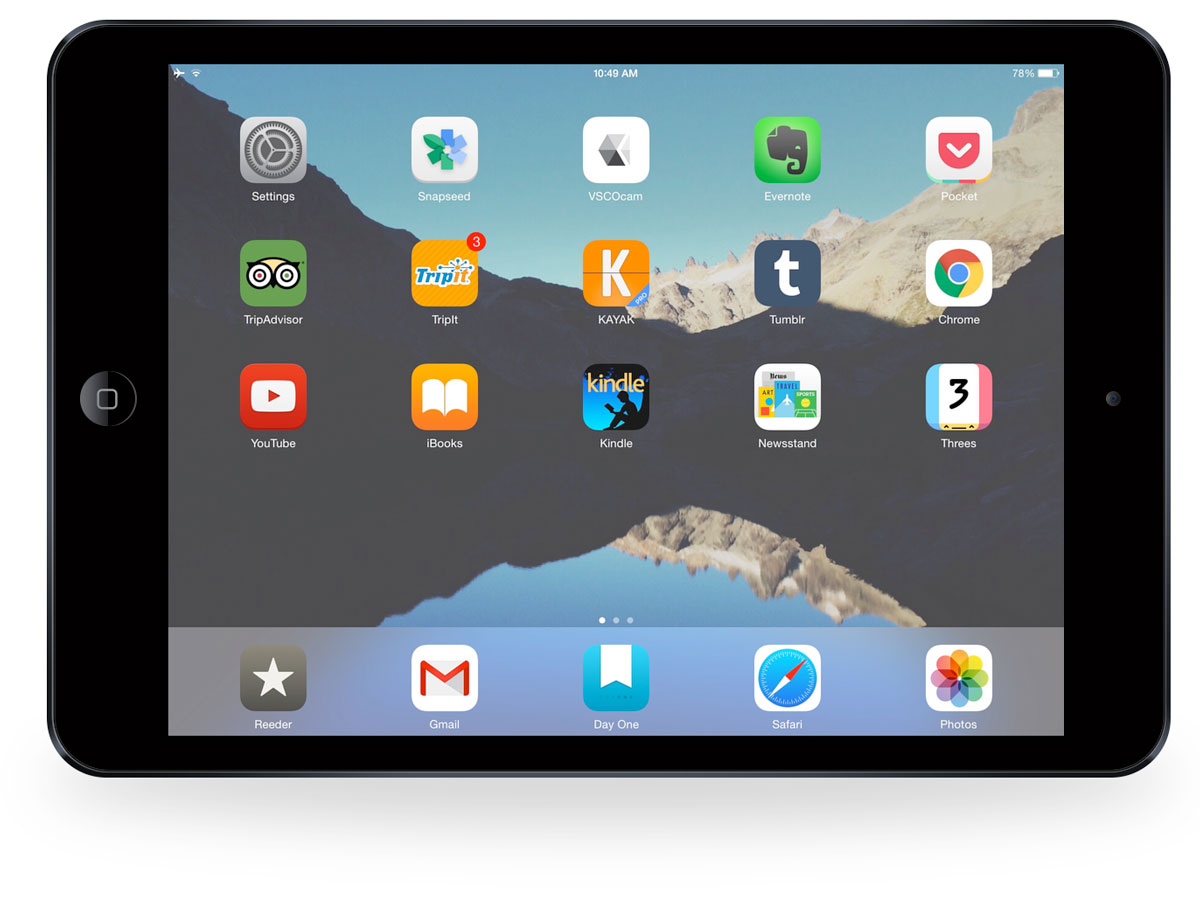 Editor's note: Mike's wallpaper is a photo he took while in Patagonia.
iPad Mini with Retina Display, Wi-Fi only, 16 gb, Space Gray. I regret not getting a larger capacity — at least 64gb. Photo storage and processing has forced me into a weekly dance of addition and subtraction.
How are you using your iPad on a daily basis?
I use the iPad for both consumption and creation. Reading the news, surfing the web, and watching YouTube videos are the basics. But the iPad shows its worth when I use it to edit pictures with Snapseed and VSCOcam, to write with Day One, and to publish to our travel blog with Tumblr. Think about it, the full, end-to-end creative process is possible using an iPad. Very cool.
What apps do you use the most, and why?
I'm an avid reader and a certified RSS advocate. After the demise of Google Reader, I drifted from app to app in a depressed state until I found Reeder 2. This may seem minor, but the app's slide-to-open feature that takes the user from the RSS item to the source webpage is pure bliss. My other primary reading app is the New York Times. I read the paper every day to stay in touch with what's going on back home.
Nearly every word written on our blog was drafted in Day One. The ability to use markdown in-line while writing on an iPad makes my heart flutter — I mean, my love for markdown is so endless that I've even extended its use into handwritten notes in my Baron Fig Confidant. In addition to long form writing, I use Day One as a general purpose notes app and tag items for organization.
There are thousands of photo processing apps, but the two I've settled on are Snapseed and VSCOcam. Using Snapseed, I pull in the RAW Sony file and begin my edits with small color changes and cropping when necessary. I then save it out and add filters using VSCOcam. I've found that as I've grown more comfortable with my camera and more likely to get the shot that I had in my head before hitting the shutter button, the less inclined I am to use heavy VSCOcam filters.
Which app could you not live without?
Day One. But I have to be honest here, I think I'm using the app in the way people use Evernote, and Evernote might be better suited to my needs. I store quotes, thoughts, ideas, drafts, pics, links, and even grocery lists in Day One. Outside of tags and stars, the only sense of organization comes from the chronological order of posts. Evernote's notebook system might make finding and organizing ideas easier. Having said that, I've tried Evernote several times and it's never stuck.
---
What iPhone do you have?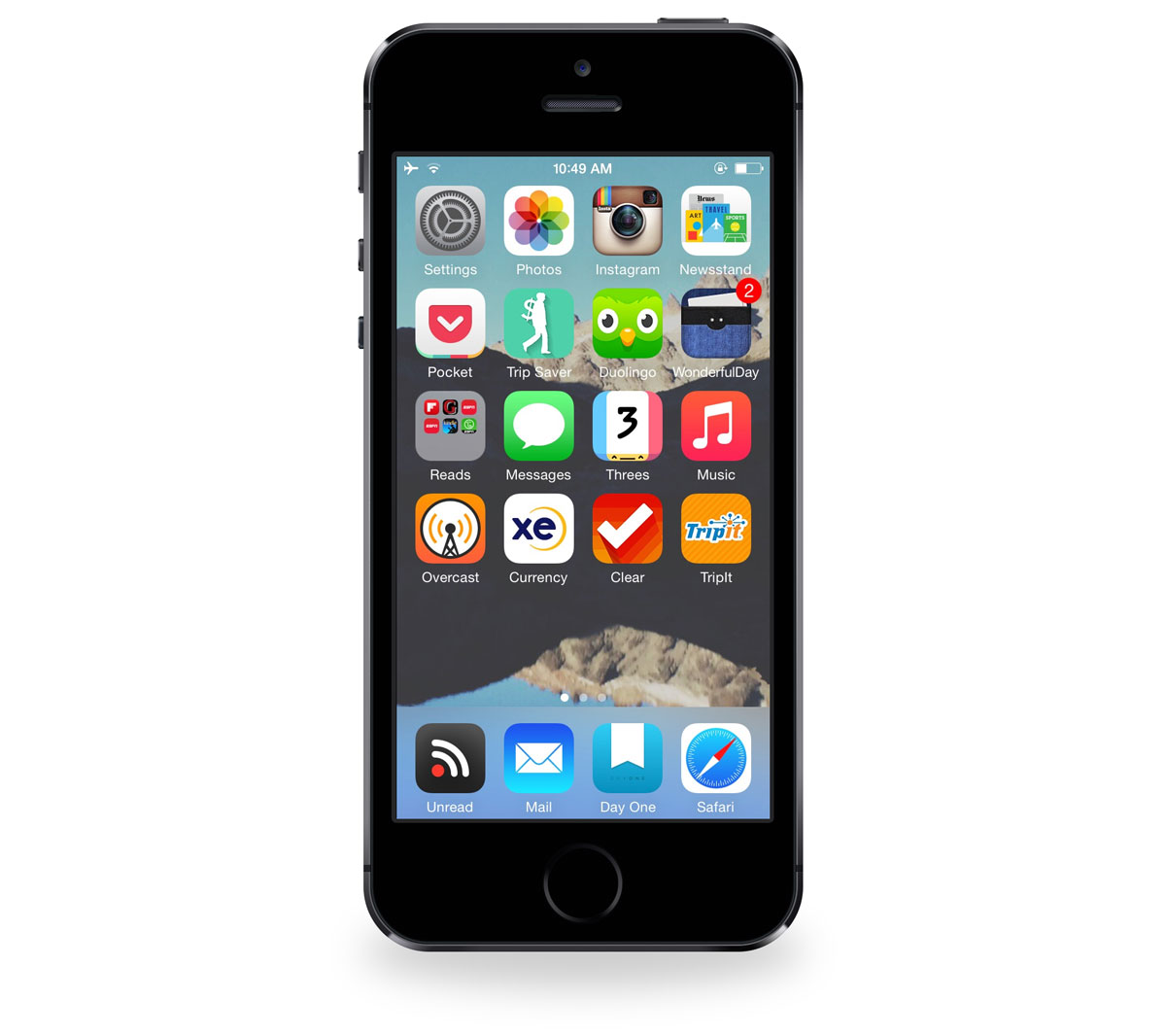 Editor's note: Mike's wallpaper is a photo he took while in Patagonia.
iPhone 5S, 64gb, Space Gray.
What apps do you use the most, and why?
As I said in the iPad section, I'm an RSS advocate. I heard great things about Unread, so I've been experimenting with it for a few months. It's a beautifully designed app. I often push from Unread to Pocket to read longer, more thoughtful posts. After trying Readability and Instapaper, I landed on Pocket and am happy with it.
I'm also a big podcast listener. If you're stuck on a bus to the Mekong Delta in Vietnam, it's nice to be accompanied by Marc Maron, Bill Simmons, or Brian Koppelman. I use Overcast with the premium features to get my podcast fix.
Tracking expenses is the most difficult task on the trip. From the beginning I've used Nomadic Matt's Trip Saver app with mixed results. The app tracks against a daily budget, provides trip summaries by expense type, and can even convert currencies. But there's no way to export data, leaving me to input by hand the data from the app into my larger, custom spreadsheet.
Tripit is an app I started using a few months into our journey to solve a very specific problem: itinerary tracking. We used a hacked system of Google Calendars and email prior to finding Tripit and it's been a blessing. I simply forward the confirmation email from the hotel or carrier to Tripit and it parses the data. Magic.
Which app could you not live without?
Messages and Google Hangouts. Being away from family and friends for a year hasn't been easy. Participating in group text sessions with buddies back home or calling my parents has maintained my sanity. Sure, we have Facebook and Instagram and all the other platforms to passively stay in the loop, but there's nothing like texting your brother during a World Cup game to feel close to home.
---
There are more Sweet Setup interviews right here.