Mike Alexander's Mac and iOS setup
March 5, 2018
Every week, we post a new interview with someone about what software they use on their Mac, iPhone, or iPad. We do these interviews because not only are they fun, but a glimpse into what tools someone uses and how they use those tools can spark our imagination and give us an idea or insight into how we can do things better.
New setup interviews are posted every Monday; follow us on RSS or Twitter to stay up to date.
---
Who are you and what do you do?
I am Mike Alexander, and I'm a teacher of Modern Languages (German and Spanish) at James Gillespie's High School in Edinburgh, Scotland.
What is your current setup?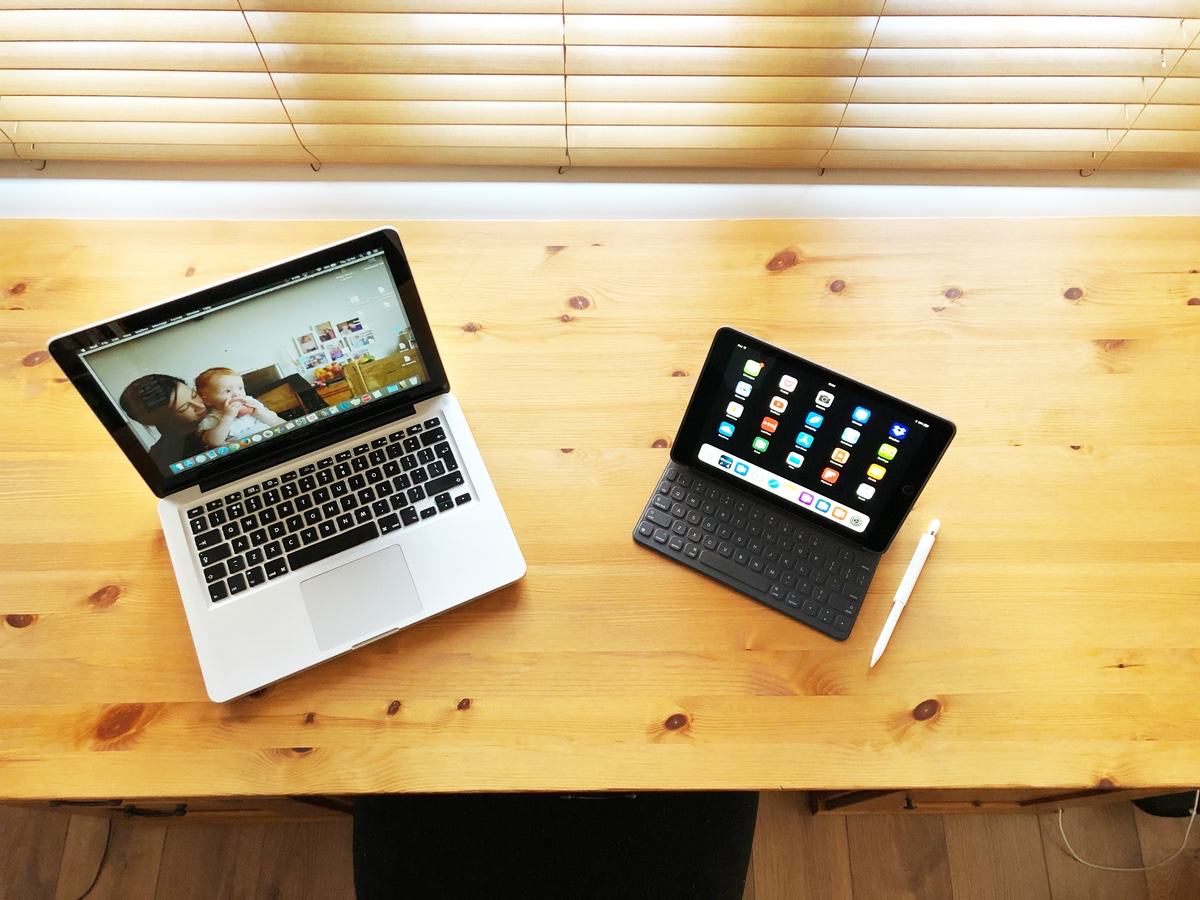 My Mac isn't actually that new. It's a 2011 MacBook Pro running High Sierra. A year or two ago I upgraded the HDD to an SSD, and since then it's been as fast as the day I got it. Since I bought my iPad Pro, I use the Macbook more as a media and file hub. It has an archive of all my files from high school, University, and all the materials I've created in 10 years of teaching, as well as my iTunes library and all of my photos (I'm a bit of an amateur photographer.)
Where can we find your macOS wallpaper?
It's a picture of my wife and daughter, so I'm the only one that has a copy of it!
What software do you use and for what do you use it?
I use Airmail as my main email client (Gmail and my school email, which runs on Office 365), as well as the Office 365 apps for work. I'd prefer to use Pages and Keynote, but we're tied in. Plus, the Office 365 suite is actually pretty slick and syncs nicely across devices.
I use Photos for organizing my photos, and I have Google Photos running in the background backing them up (it compresses them slightly, but it's free and has unlimited storage).
I use an app called Calibre for managing my Kindle library.
I have various apps that I use across all three devices: Pocket, LastPass, and Notes.
I also use Pages, Keynote, Office 365 and Smart Notebook (the software that accompanies Smart interactive whiteboards) to create materials to use in class.
How would your ideal setup look and function?
I find myself using my iPad more and more, so I'm OK with what I've got. I would't turn down a brand new MacBook, wireless keyboard, and a nice big display, but it's not really necessary and I try to be as minimal as possible.
---
What iPhone do you have?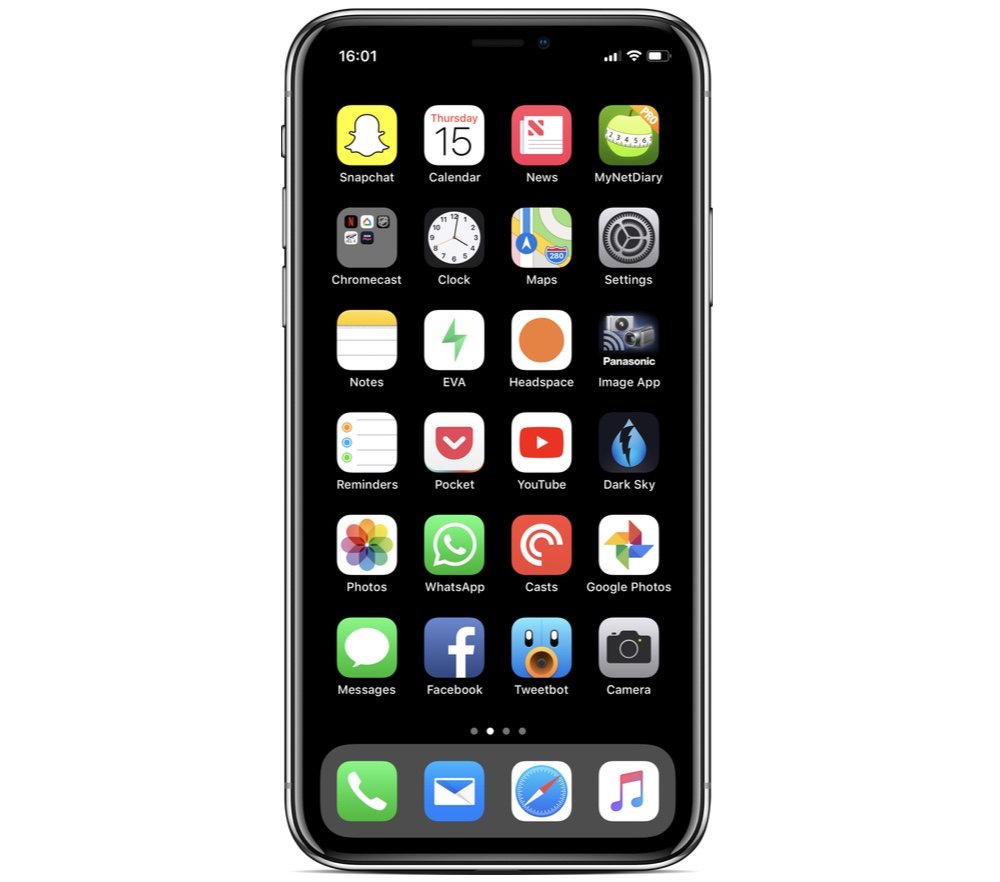 Last month, I bought a silver iPhone X with 64GB of space. I upgraded from a 7 Plus as part of the iPhone Upgrade Program. I wasn't sure if it was worth it, and it may be something of an extravagance, but it's absolutely brilliant. The screen is stunning, and the slightly smaller size feels just about perfect.
Where can we find your wallpaper online?
It's the stock iOS black wallpaper. I don't like to overcomplicate things.
What apps do you use the most, and why?
Edison Email: I experimented between this, Mail.app, Airmail and Outlook, but Edison really is excellent. It is the fastest out of all the ones I tried, doesn't try to do too much, and helps me manage email from both accounts when I'm on the go.

Tweetbot: by far the nicest Twitter client I've used (though I would love a true black theme for the iPhone X display)

LastPass: after listening to an episode of Reply All last year about internet security, I immediately downloaded a password manager. I experimented with 1Password, but I preferred LastPass.

Pocket Casts: I've used this and Overcast, but in the end Pocket Casts won. I listen to a ton of podcasts when I'm commuting, and Pocket Casts is powerful and has a great interface.

Dark Sky: the best weather app I've come across. As I live in Scotland, knowing exactly when it's going to rain is very useful.

Pocket: easily saves articles from Twitter to read later. I have an enormous list of articles to get through, but it's great for if you've got a spare minute and want something short to read. I appreciate good design, and it's a very well-designed app.

Headspace: since discovering mindfulness and meditation a few years ago, Headspace is the best app I've found to help you learn more and explore more.

Wunderlist: I use Reminders.app for day-to-day things and recurring reminders, but I've started to use Wunderlist for work tasks. I find it's easier to design checklists and break projects down into individual steps, and it syncs across devices as well.

Music: I recently got a subscription to Apple Music, and it's excellent. I'd not used a streaming service before, and while Spotify is also great, Apple Music is seamless in the way it integrates with my existing iTunes library. It's helped me discover, and rediscover, a lot of music that I love.

Whatsapp: I prefer Messages, but for people who don't have iPhones and for group conversations (family, friends, work) Whatsapp can't be beaten.

EVA: short for Electric Vehicle Assistant. I have an electric car (a Nissan Leaf), and this app lets me start/stop charging remotely, as well as turn on the climate control to heat/cool the car before I get in. It's a very simple and elegant app, and much better than the slightly clunky official Nissan Connect app.

Class Notebook / Office Lens: part of Office 365, which lets me use my iPhone camera and upload instantly to my classes' workspaces.
Which app could you not live without?
Probably Messages and Whatsapp: I text way more than I phone people, and for sharing pictures (mostly of my daughter) with family, they're perfect. Also, LastPass because it's secure and stops me forgetting passwords.
---
Which iPad do you have?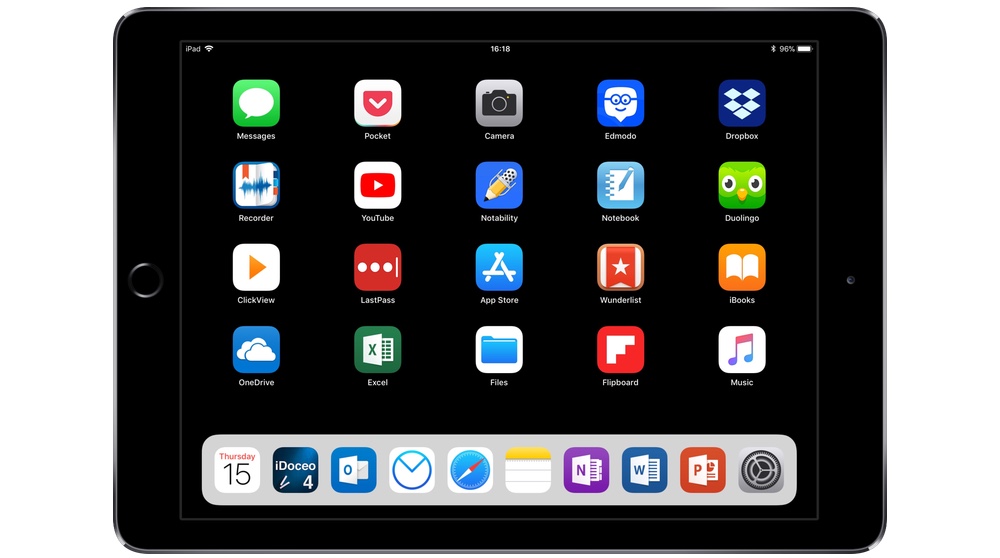 I have an iPad Pro 9.7, 32GB, Space Gray, with an Apple Smart Keyboard and Apple Pencil. I've got an FRTMA magnetic sleeve on the Pencil, which sticks really firmly to the iPad and saves me from losing it!
Where can we find your wallpaper online?
Again, it's the stock iOS black wallpaper.
How are you using your iPad on a daily basis?
I'm using my iPad more and more. I decided this year, as my school was aiming to use Office 365 more, to try to be as paper-free as possible. So I have students submitting work via OneNote or email, and I can correct and annotate it using the Pencil: if I do this via Class Notebook, it updates live and the students can see it instantly. I find this really powerful and effective.
I also have a lesson planning app (more about that in a minute), calendar, email, and all Office 365 apps.
What apps do you use the most, and why?
iDoceo: I can't recommend this app enough. For teachers, it's the perfect companion. It's hugely customisable, and has a lesson planner, gradebooks (that can calculate percentages, averages, etc.), multiple seating plans, and integration with cloud storage services. It's outstanding.

Office 365: As I said before, ever student in my school has access to this, and for submitting and giving feedback on work, I find it very effective.

Notes: I used to use Evernote for note-taking, but I feel it's been overtaken by the stock Notes app. It's versatile and feature-rich, and half of the time I use the Pencil to take handwritten notes during meetings, as I enjoy using it (the text is also searchable).

Flipboard: one of the first apps I downloaded on the first iPad I had. It's not perfect, but it's beautifully designed and really enjoyable to use.

Notability: mostly for annotating PDF.

Day One: for journaling. I have several years' worth of handwritten journals, but once I saw what Day One was capable of doing (including printing out a year at a time and creating books) I was sold. It's awesome.

eXtra Voice Recorder: I teach languages, and this is an excellent tool for recording students speaking. With the iPad, I can use it in split screen to make notes for feedback simultaneously.
Which app could you not live without?
iDoceo: like I've said before, I use it to plan almost everything I do in my classroom.
---
There are more Sweet Setup interviews right here.
Want to share your setup? We'd love to hear from you. Just fill out this form with some basic information and we'll be in touch.
---
Wait. There's a Bonus….
Custom Productivity Templates
We have a set of custom productivity templates that work well with the iPad app, GoodNotes. And if you want to try them out, we've put together a free guide that can help you.
We'll show you…
How to create and save custom page templates in GoodNotes.
How to use those page templates to transform GoodNotes into your own productivity notebook (or any other type of notebook replacement).
Plus, we also have included a couple of our custom productivity templates for you to get started with. These templates are right out of our popular productivity course.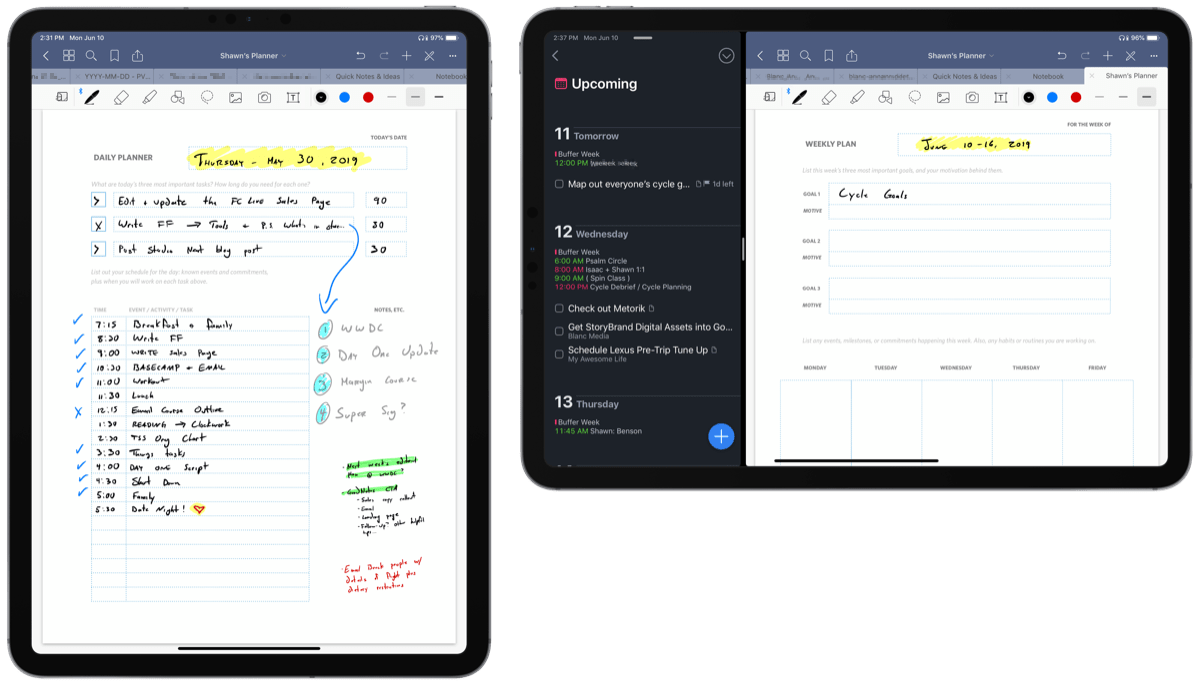 The custom templates and the guide are available for FREE to our email subscriber community. And you can get it right now. By joining the Sweet Setup community you'll also get access to our other guides, early previews to big new reviews and workflow articles we are working on, weekly roundups of our best content, and more.