Michael Penn's Mac and iPhone setup
July 3, 2017
Every week we post a new interview with someone about what software they use on their Mac, iPhone, or iPad. We do these interviews because not only are they fun, but a glimpse into what tools someone uses and how they use those tools can spark our imagination and give us an idea or insight into how we can do things better.
New setup interviews are posted every Monday; follow us on RSS or Twitter to stay up to date.
---
Who are you and what do you do?
My name is Michael Penn, and I'm an e-commerce specialist and shipping manager at www.outdoorsinc.com, an outdoor specialty retail store based out of Memphis, TN. I am also an avid technology blog reader, woodworker, and podcast listener.
What is your current setup?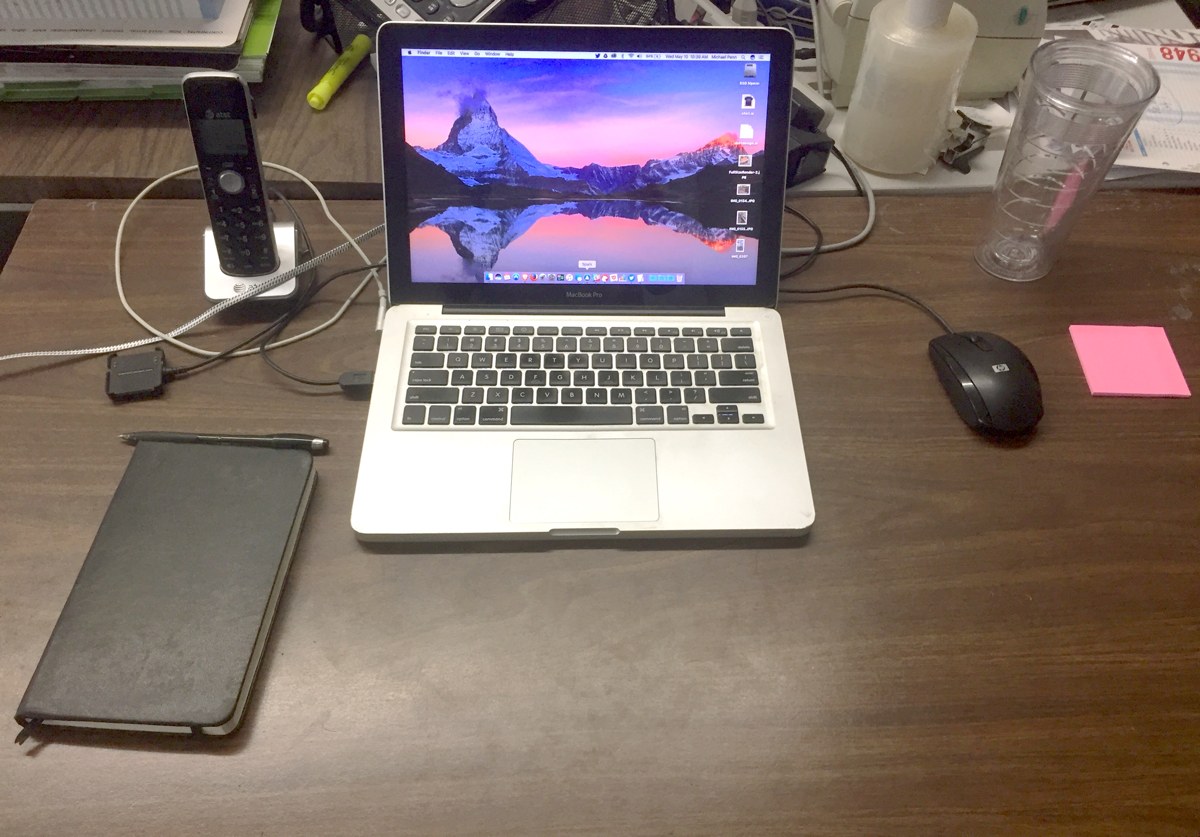 I have a mid-2010 13″ MacBook Pro with 16 GB of RAM, a 2.4 GH Intel Core 2 Duo processor, 1 TB of HDD storage, and a 128 GB SSD for my boot drive.
Where can we find your macOS wallpaper?
You can find my macOS wallpaper here.
What software do you use and for what do you use it?
How would your ideal setup look and function?
I would have a dock for my MacBook that allows me to work on a larger monitor, and would upgrade my computer to a much newer setup (although, this setup has still been very stable). I would also run a dual monitor setup to streamline the workflow even more.
---
What iPhone do you have?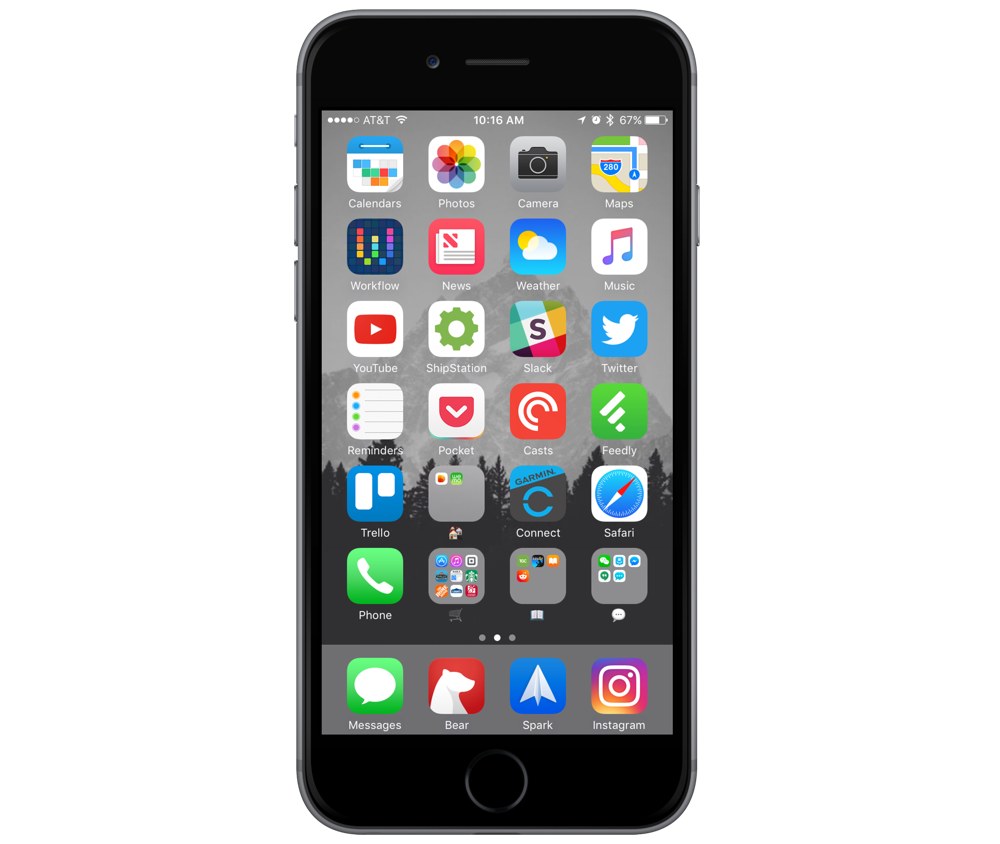 I have a Space Gray iPhone 6 with 64 GB of storage
Where can we find your wallpaper online?
You can find my iPhone wallpaper here.
What apps do you use the most, and why?
Which app could you not live without?
Pocket Casts for sure. I put in several hours a day listening to podcasts, and I don't know what I would do without this app!
---
There are more Sweet Setup interviews right here.
Want to share your setup? We'd love to hear from you. Just fill out this form with some basic information and we'll be in touch.
---
The 5 Best Productivity Apps (Sweet Setup Favorites)
Download: We spend an inordinate amount of time sorting through hundreds of apps to find the very best. This list of must-have productivity apps includes app links, quick-start info, and pro-tip workflow recommendations for each app.