Meet Pincone, the perfect bookmarking tool for teams (Sponsor)
June 1, 2021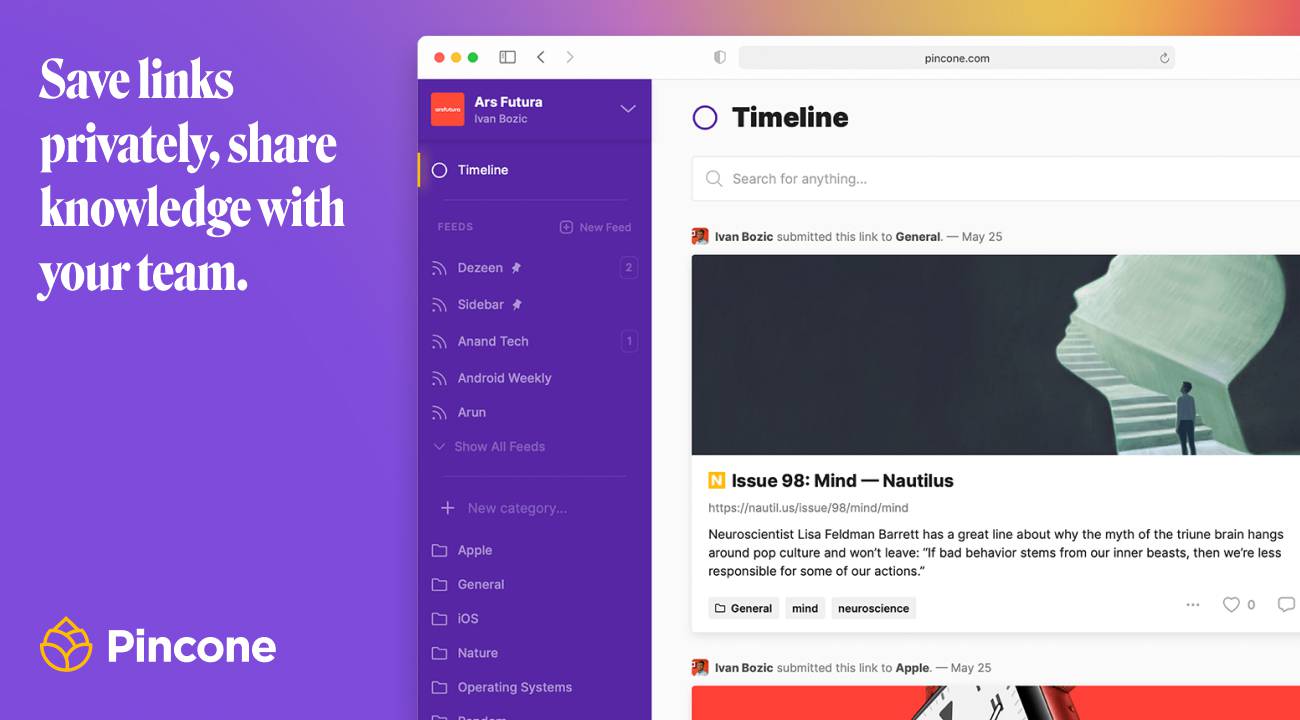 Pincone is an intuitive and well-designed bookmarking tool that makes sharing content with others easy.
With Pincone you can save, organize, label, and easily search for links you bookmark. This means all your content is stored in a personalized way and easy to find when you need it.
Along with organizing it, Pincone helps you discover new content with its feeds feature. Add any feed you want into Pincone and keep track of all your favorite sources across the web.
Create teams for your coworkers, friends, family, or anyone else you want to share information with, comment on the links your teammates add, or create a private profile and enjoy all the benefits and functionality of Pincone alone.
---
Our thanks to Pincone for sponsoring the site this week!