Matt Birchler's Must-Have Productivity Apps
May 9, 2023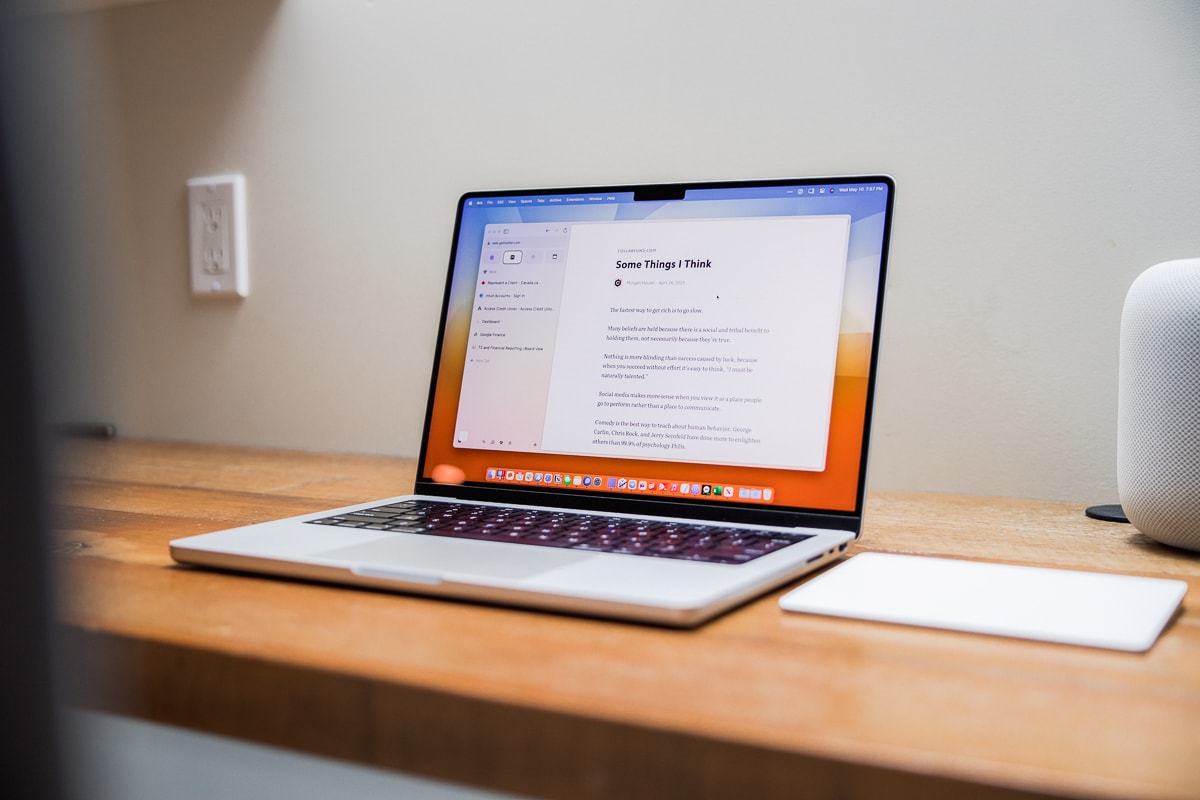 Today, we're going to look at a few apps that I find absolutely essential to my work, but we're not going to dwell too much on the typical apps that everyone mentions, or that you've heard us talk about at length on The Sweet Setup already. Let's get those out of the way real quick:
Arc Browser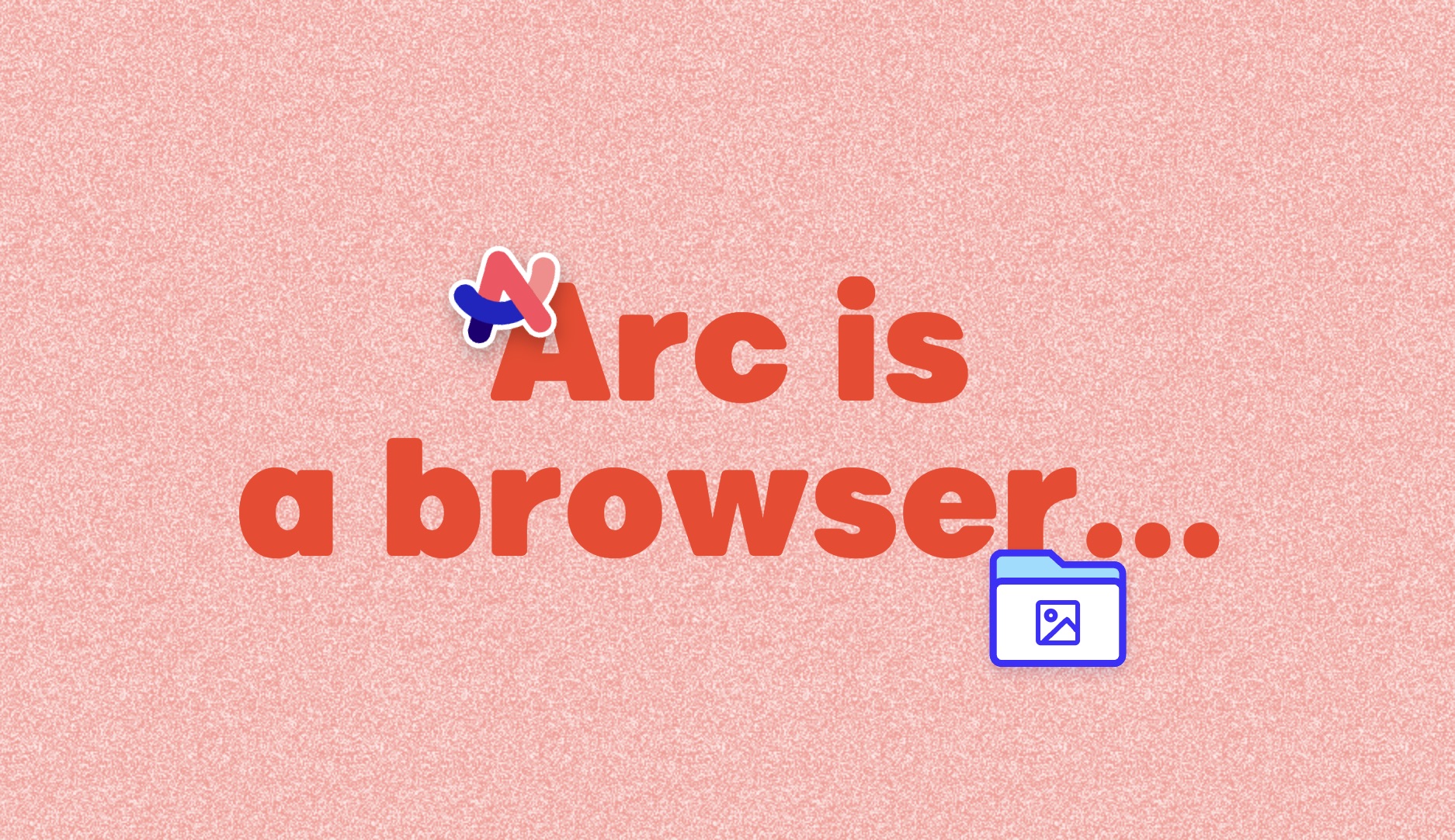 How can you tell if someone uses Arc as their web browser? They won't stop talking about it. I've written about what makes this browser work for me last fall, so I won't get into everything I like about this browser, but they have definitely moved forward since that last article. Some of the notable changes since then include:
Peek for checking a link quickly without making a new tab.
Air Traffic Control for routing URLs to the right space.
Site-specific search
Developer mode
Vertical split view
Download manager improvements
Copy your open tabs as markdown links
Basically, Arc has gotten better over time, which is great to see. I know it doesn't click with everyone, but as someone who lives in their browser most of the day, I really need one that's fast, reliable, and a joy to use, and Arc checks all those boxes for me.
Cron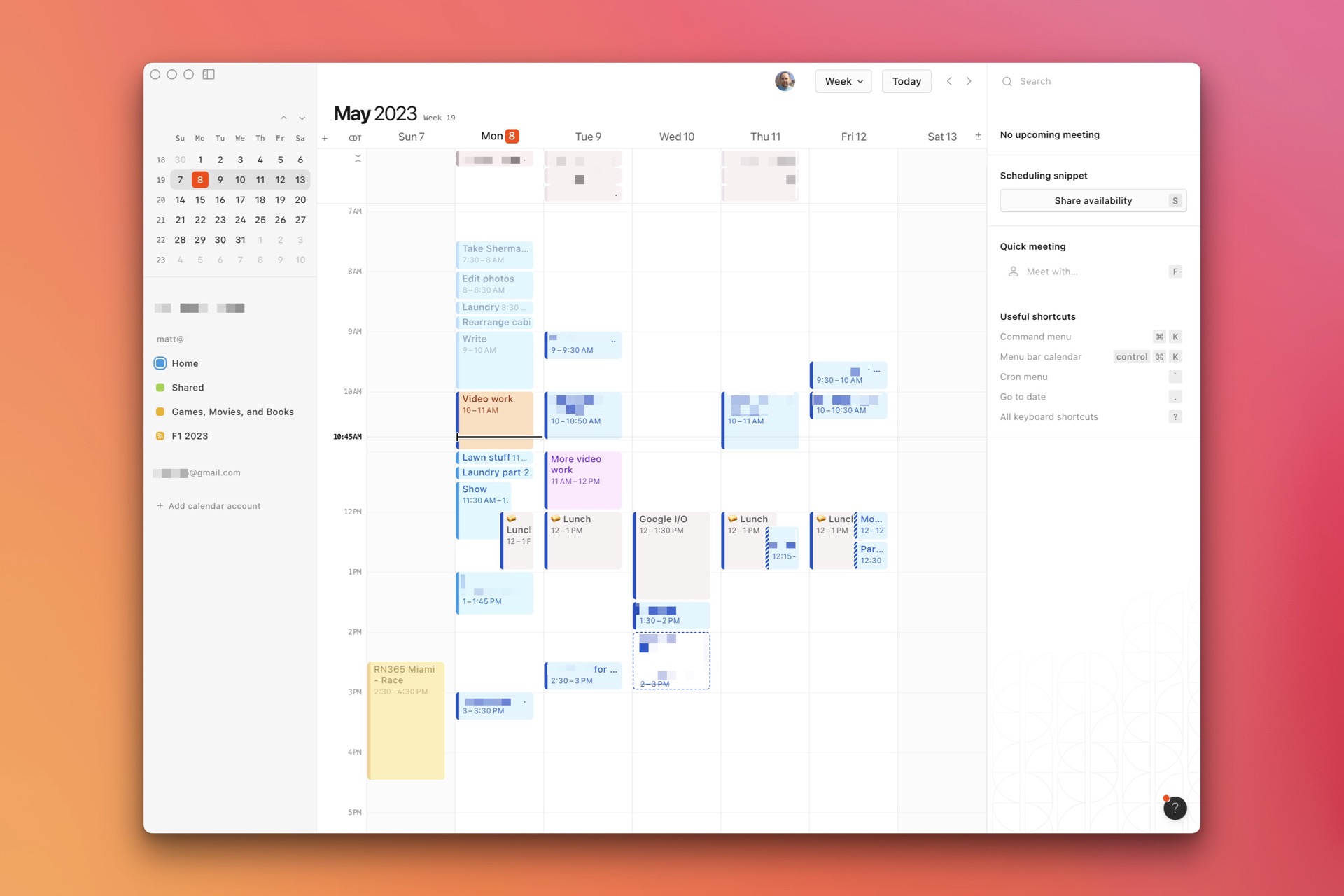 While Fantastical is probably the best calendar app for most people using Apple devices, Cron is a pretty exciting option for the Google Calendar users out there.
Cron is completely free and only works with Google Calendar, but it's super fast and reliable. If I had to sum it up very shortly, the things that make this so appealing to me are:
Keyboard shortcuts for everything.
Built-in (also free) Calendly-style meeting scheduling.
Web version for those who can't install any app they want (a work computer, for example) or Windows users.
Very clear notifications for who is emailed when you edit an event.
Custom notifications that let you join video meetings with a click.
Cron is completely free and is owned by Notion, so while it's always good to have some healthy skepticism about free apps' longevity, Notion has a good history of maintaining a free tier of their software with a paid option that pays the bills. Hopefully Cron will remain free and just get more capable with some Notion integrations down the road.
CleanShot X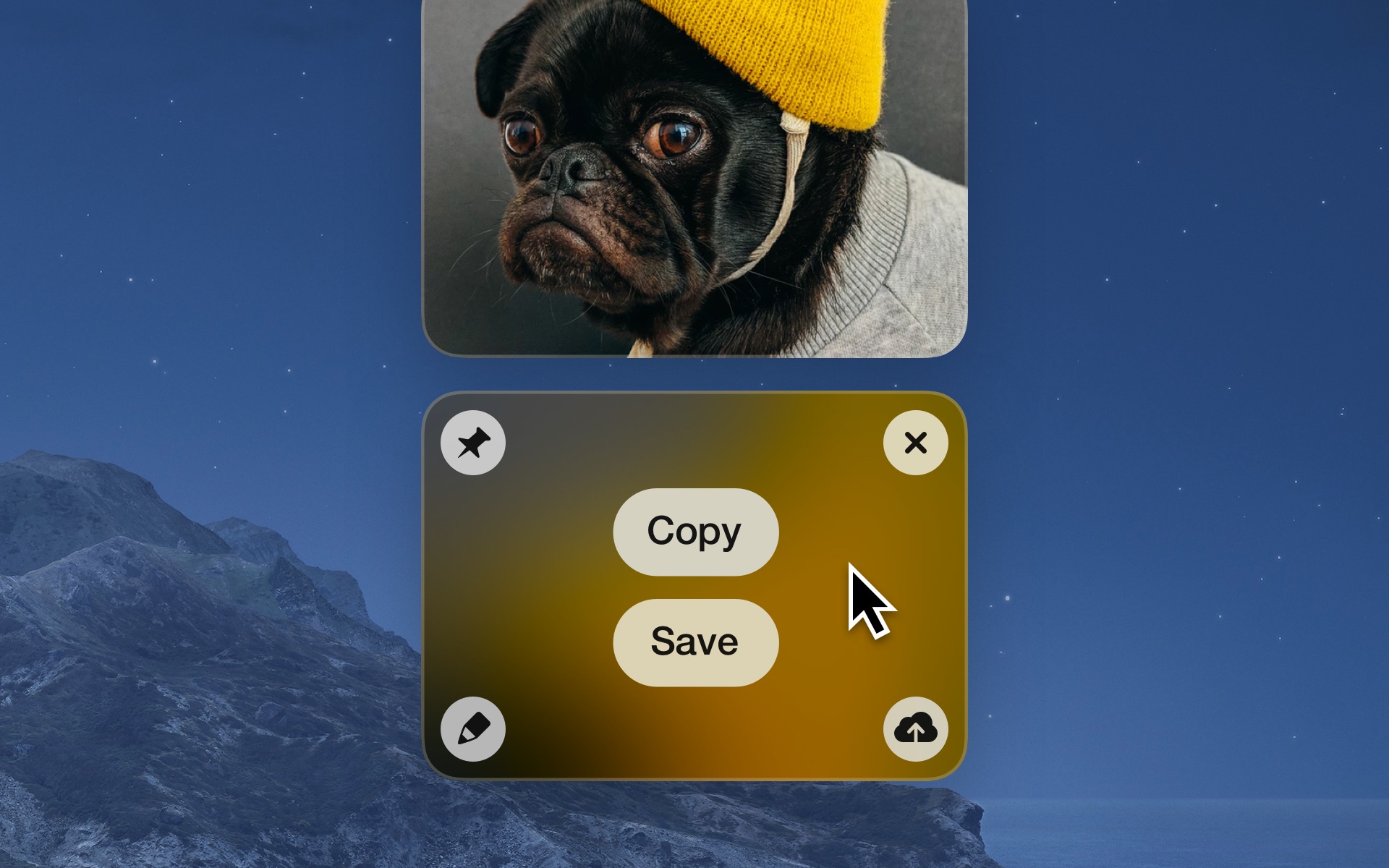 I'm more passionate about screenshots than most people out there, but if you do take a ton of screenshots and want them to look their best, CleanShot is simply the best out there. Recent updates that include auto-balancing screenshots and adding nice backgrounds simply add to this incredible app.
If you're looking for something more powerful than the (already quite good) built-in screenshot tools, Shottr is also worth a look.
Final Cut Pro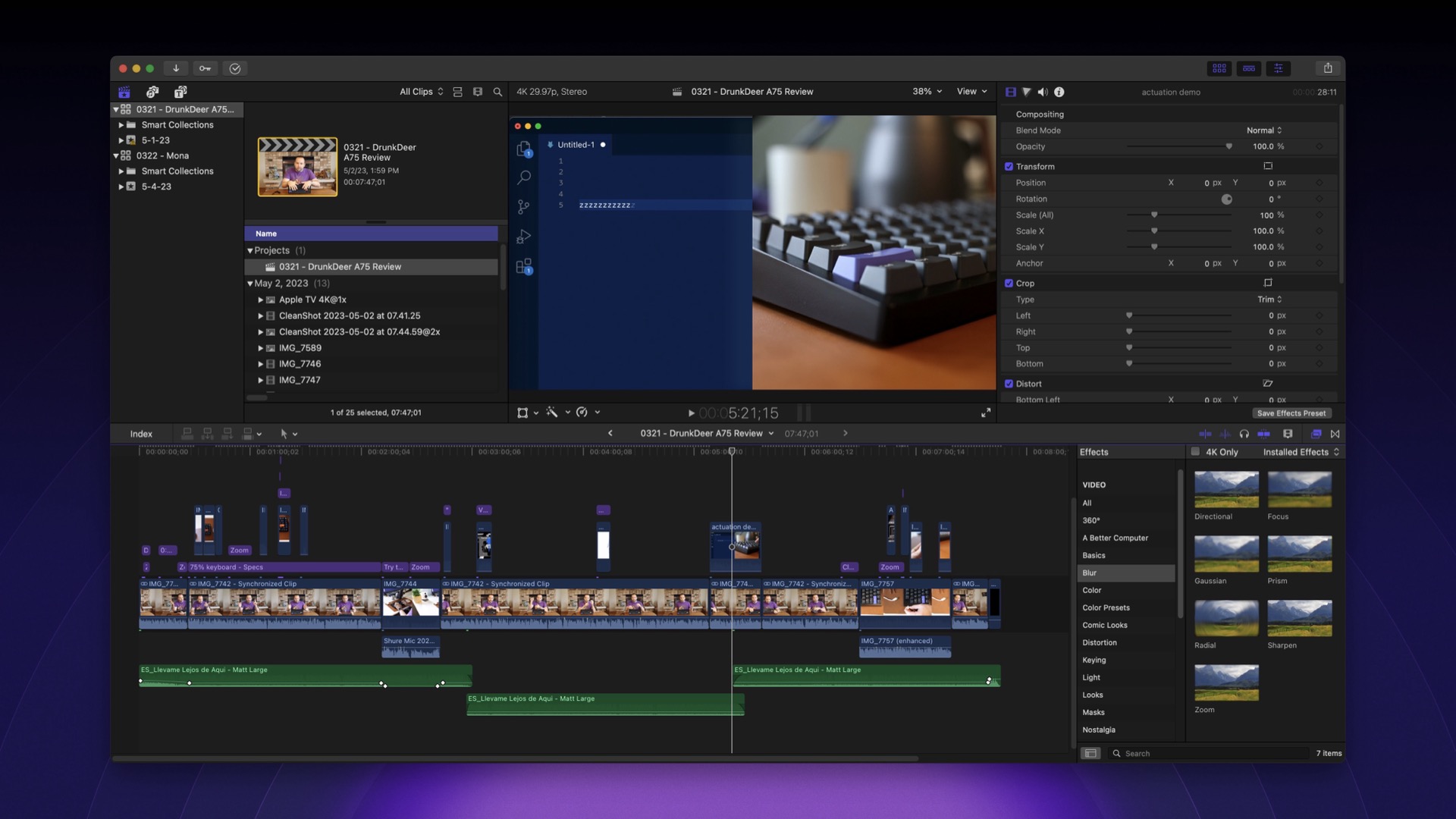 Professional video editing has never been more accessible than it is today, and Final Cut Pro continues to be my app of choice here. As a YouTuber, I need to edit high quality videos quickly, and Apple has done amazing work to optimize Final Cut to run near perfectly on Apple silicon devices. Editing several layers of 4K60 video from a Canon EOS R6? No big deal for Final Cut.
Also, the fact that this app cost me a few hundred dollars years ago and I'm still getting free updates all this time later is just the cherry on top.
Hazel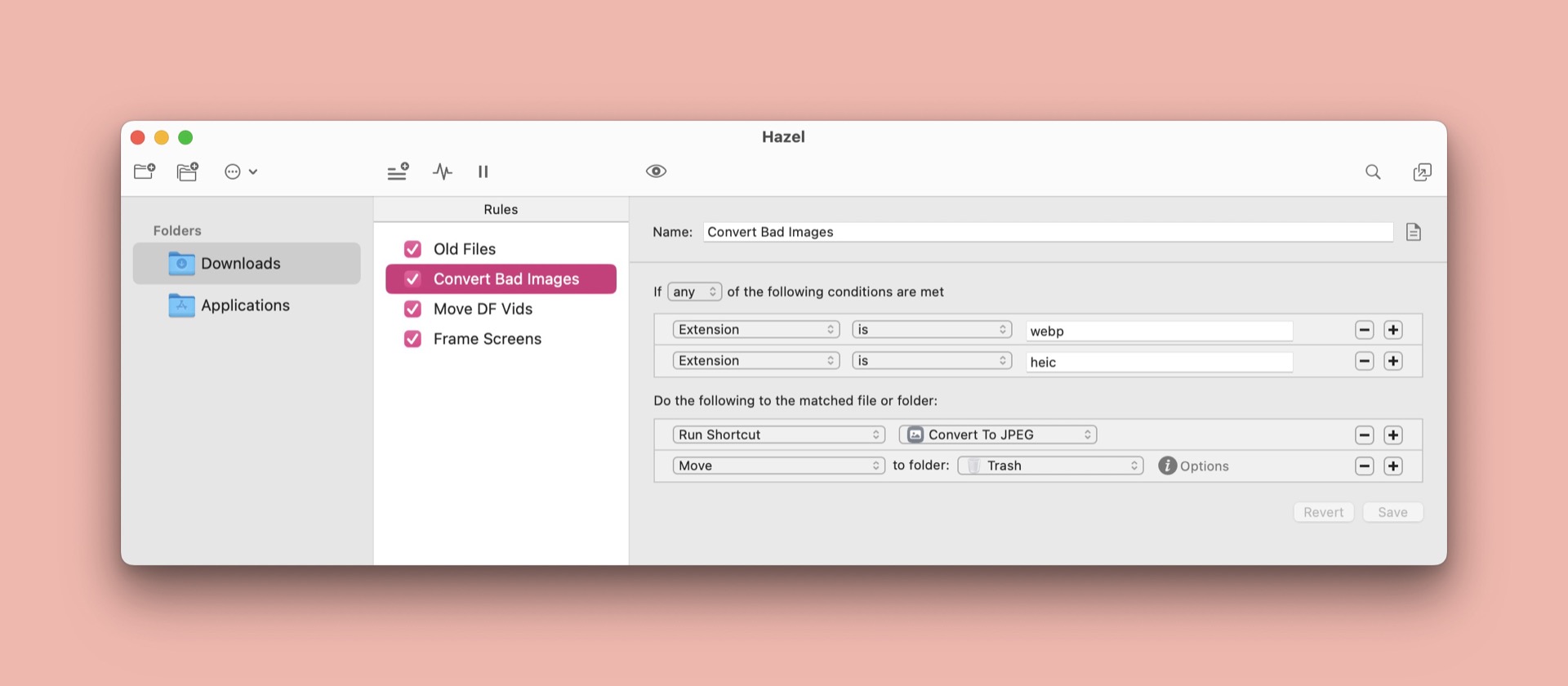 Hazel is one of those automation tools that you don't really know you need until you install it and play around a bit. I made a video showcasing a few of my uses, including automatically moving video files to my Infuse server (Plex alternative), filtering out old files in my Downloads folder, reminding me to uninstall apps I never use anymore, and converting HEIC and WebM images I download into JPGs completely transparently.
Keyboard Maestro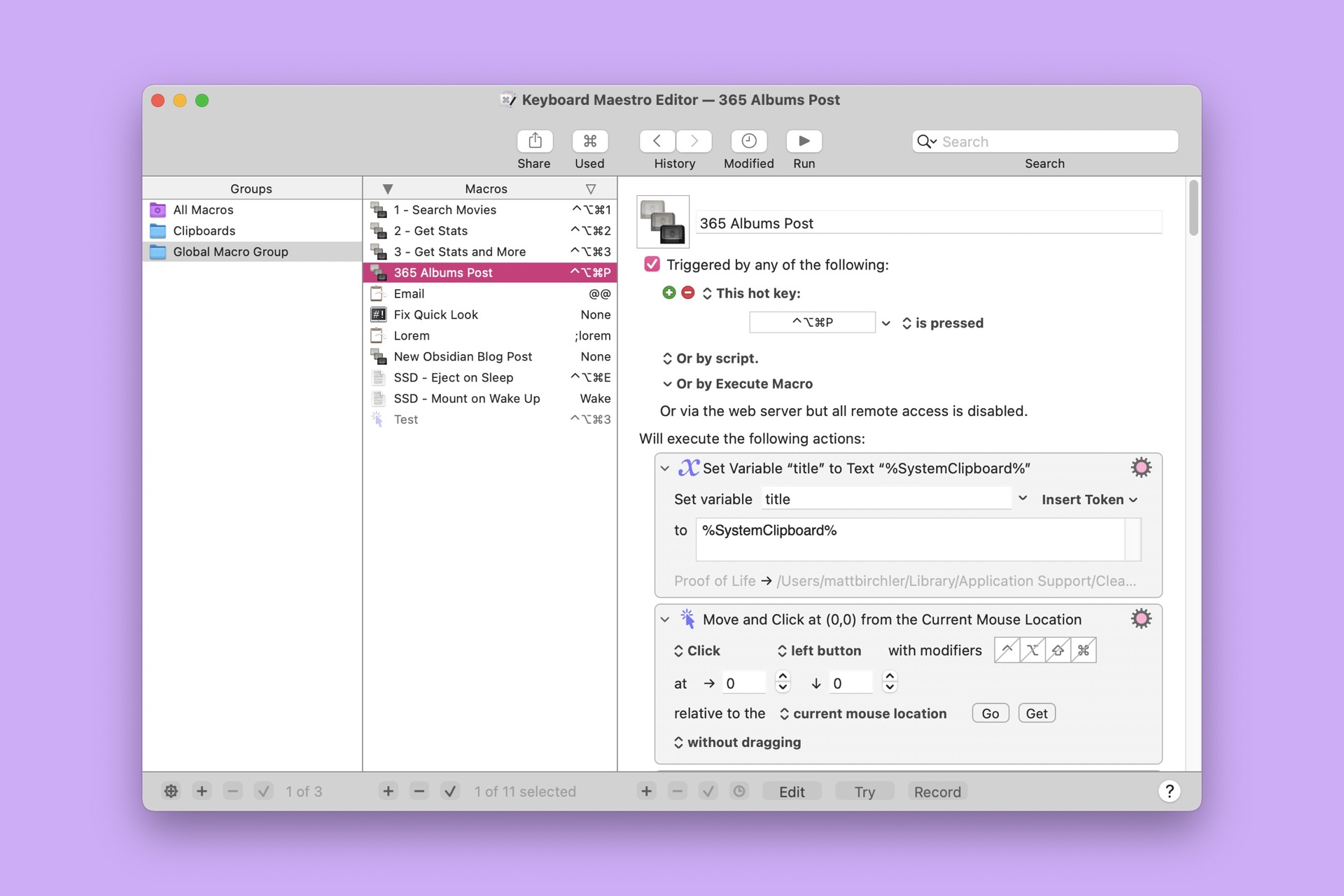 There are a multitude of ways to automate things on your Mac, but Keyboard Maestro is an S-tier player in this space and I use it for everything I can. It does text expansion brilliantly, it can do window management for you, and it can perform some of the most complex screen scraping macros you can imagine.
And it does all this for a reasonable paid-up-front price tag with good upgrade pricing from one major version to the next. In a world of subscriptions for utilities like this, it's great to have one that you can buy once and know it will work for years to come.
MacWhisper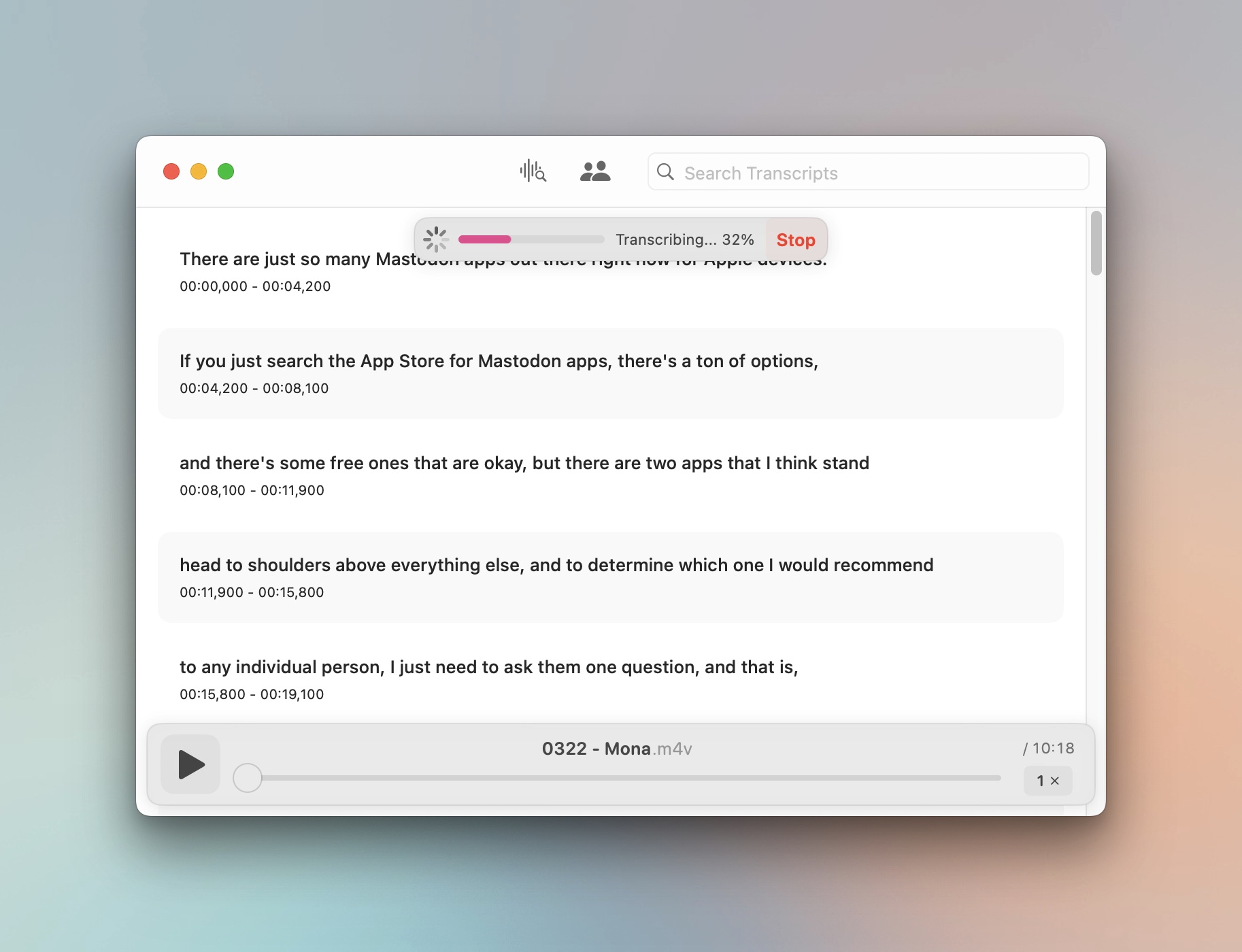 MacWhisper is a little app I just discovered that changed the game for me when it comes to creating high quality subtitles for my videos. I don't have the budget to pay for a person or a service to create subtitles for my videos, which means I rely on YouTube's automatic subtitles. These are generally pretty good, and it's awesome that YouTube ensures there are subtitles for every video on the platform, but they're not perfect.
MacWhisper uses OpenAI's Whisper model to transcribe audio, and it works incredibly well. It also runs 100% locally on your computer, so nothing is getting uploaded to the web, and you can even turn on airplane mode on your Mac when using it if you want to prove that it's actually happening locally.
MacWhisper is free, and you can upgrade to a Pro license to get a few more options, but I'm doing everything I need with the free version.
Mimestream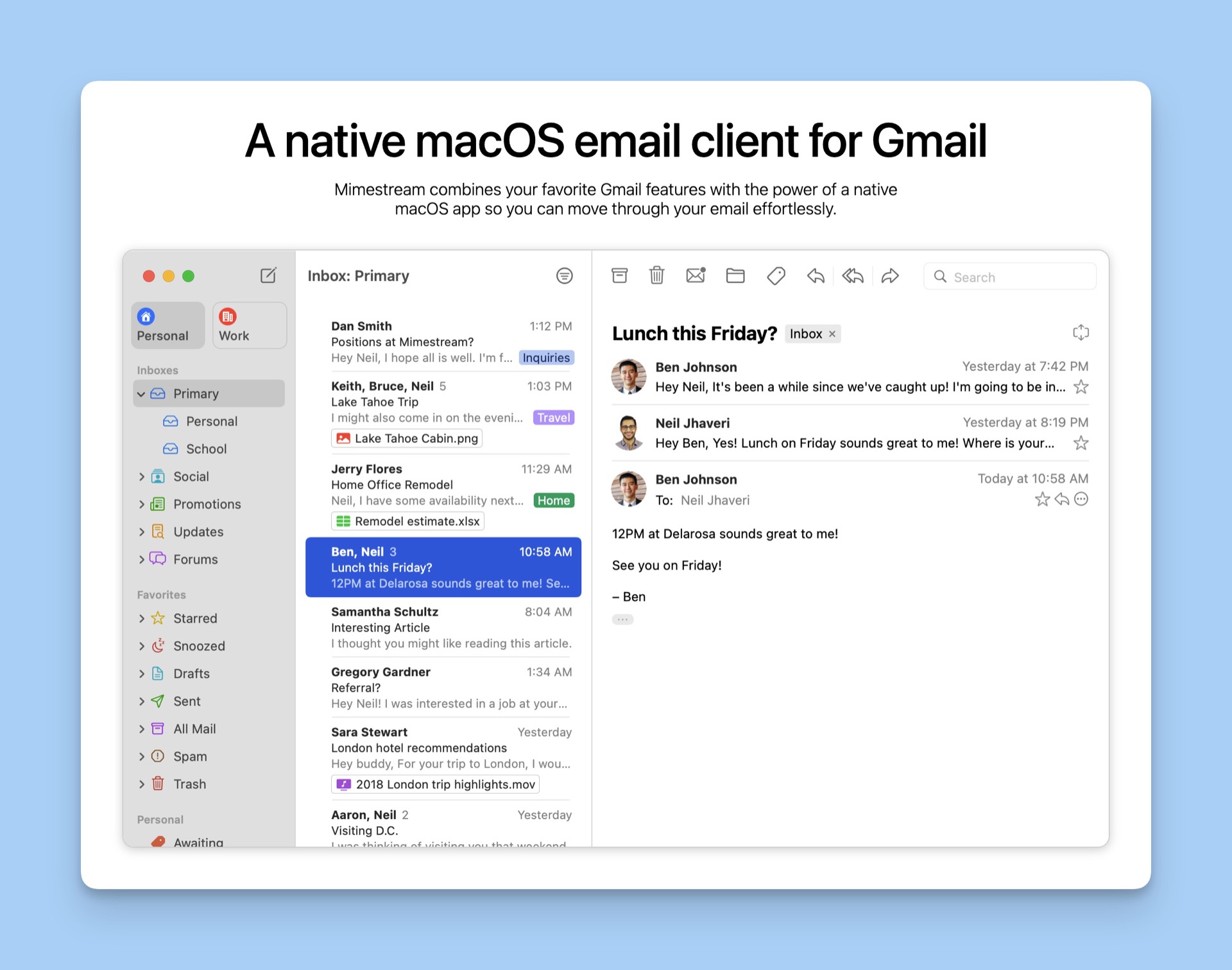 Made by Neil Jhaveri, who used to work on Mail at Apple, Mimestream feels like the Apple Mail app I've always wished Apple would make. It's incredibly fast and fluid, it syncs instantly, and it supports all the keyboard shortcuts that you'd expect in a modern app, unlike Apple Mail, which seemingly uses shortcuts that made sense in 1995 and refuses to change.
Like Cron, Mimestream only works with Google accounts, but if that's you, then it's truly an excellent app. The app is currently in beta, although it is dangerously close to its 1.0 release.
Petey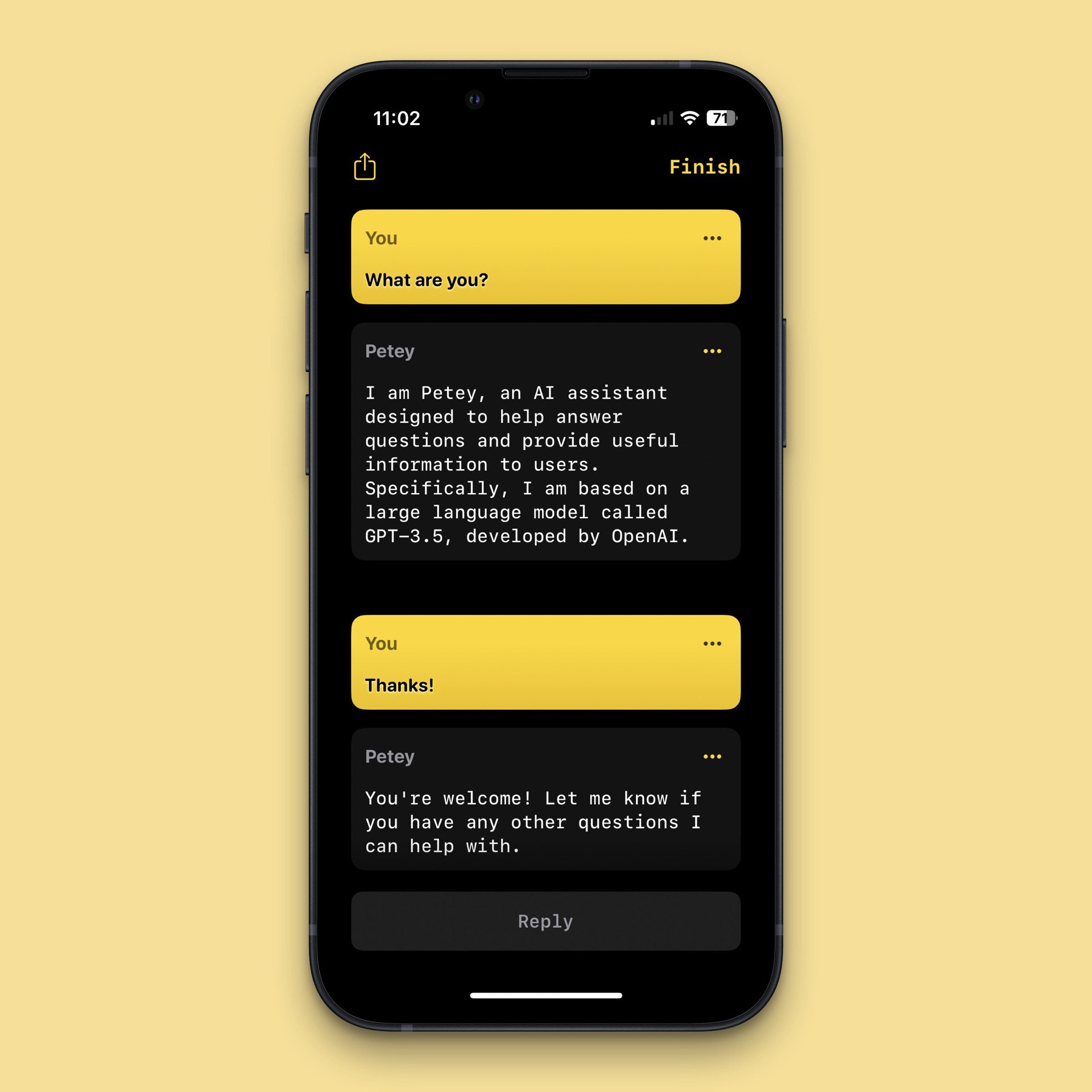 This one is pretty simple, but Petey is an app for using ChatGPT on my iPhone. The UI could not be more basic, and it simply lets me ask whatever I would ask ChatGPT inside a native app on my phone.
The app costs a few dollars up front and then has an optional subscription for unlimited requests, but I would recommend going directly to OpenAI's developer dashboard, creating your own account, and copy/pasting your own API key into Petey. This will avoid Petey's subscription, and it will have OpenAI bill you directly. For an idea of the cost, I probably ask 1-3 things of Petey per day and I generated $0.05 in fees last month. It's very close to nothing, which is fantastic.
Readwise Reader
Wrapping things up is Readwise Reader, which is currently in beta, but is my favorite way to save things to read later, to actually read them, and to sync my highlights wherever I want. I really resonate with the text-to-speech option on the iPhone and iPad apps, and I really dig the keyboard navigation in the web app.
After years of Instapaper and Pocket being the only real read-later options out there (and neither being particularly good), it's great to see Readwise Reader, Matter, and Omnivore enter the fray and give us an embarrassment of riches in this space for the first time in ages.
Final Thoughts
There are literally a million apps out there, and I'd be shocked if any two people have the same setup. It's always interesting to see what other people are using and how they get their work done, and even if you don't end up replicating everything yourself. I know I could read these forever and learn something new every time.
Productivity Focus Booster 🚀 Simplify and update your task management
If your to-do list overfloweth and you have multiple areas of life to manage, it's time to get a system that actually works.
Get complete access to all the frameworks, training, coaching, and tools you need to organize your daily tasks, overcome distractions, and stay focused on the things that count (starting today).
Step 1: Refresh → Audit and streamline your current tools and systems and get clear on what's working for and against you.
Step 2: Upgrade → Build a productivity system that plays to your strengths (even if you find "systems" annoying).
Step 3: Nurture → Make your system stick. Create a flywheel that keeps you focused on what matters most day after day.
Get all this, and more, inside the Focus Accelerator membership.
Join 300 focused members who have access to $5,000 worth of our best courses and masterclasses, the Digital Planner, a Private Community Slack, 2x Monthly Coaching Calls, and much, much more…