Marty Day's Mac, iOS, and Watch setup
November 19, 2018
Every week, we post a new interview with someone about what software they use on their Mac, iPhone, or iPad. We do these interviews because not only are they fun, but a glimpse into what tools someone uses and how they use those tools can spark our imagination and give us an idea or insight into how we can do things better.
New setup interviews are posted every Monday; follow us on RSS or Twitter to stay up to date.
---
Who are you and what do you do?
I am Marty Day. I'm a jack of many trades. By day, I am an Integrations Engineer for Partnerize (an affiliate marketing software company), and then in the evenings, I have three additional gigs. I serve as on-stage co-host and a behind-the-scenes producer for Super Art Fight, the Greatest Live Art Competition in the Known Universe; I'm a co-host of The Rough House Podcast, one of many podcasts covering the sport of kings, professional wrestling, as part of the RELM Network; and in addition to that, I blog regularly at blast-o-rama., my online home for the past ten years where I share links, news stories, and other internet ephemera that grab my eye.
What is your current setup?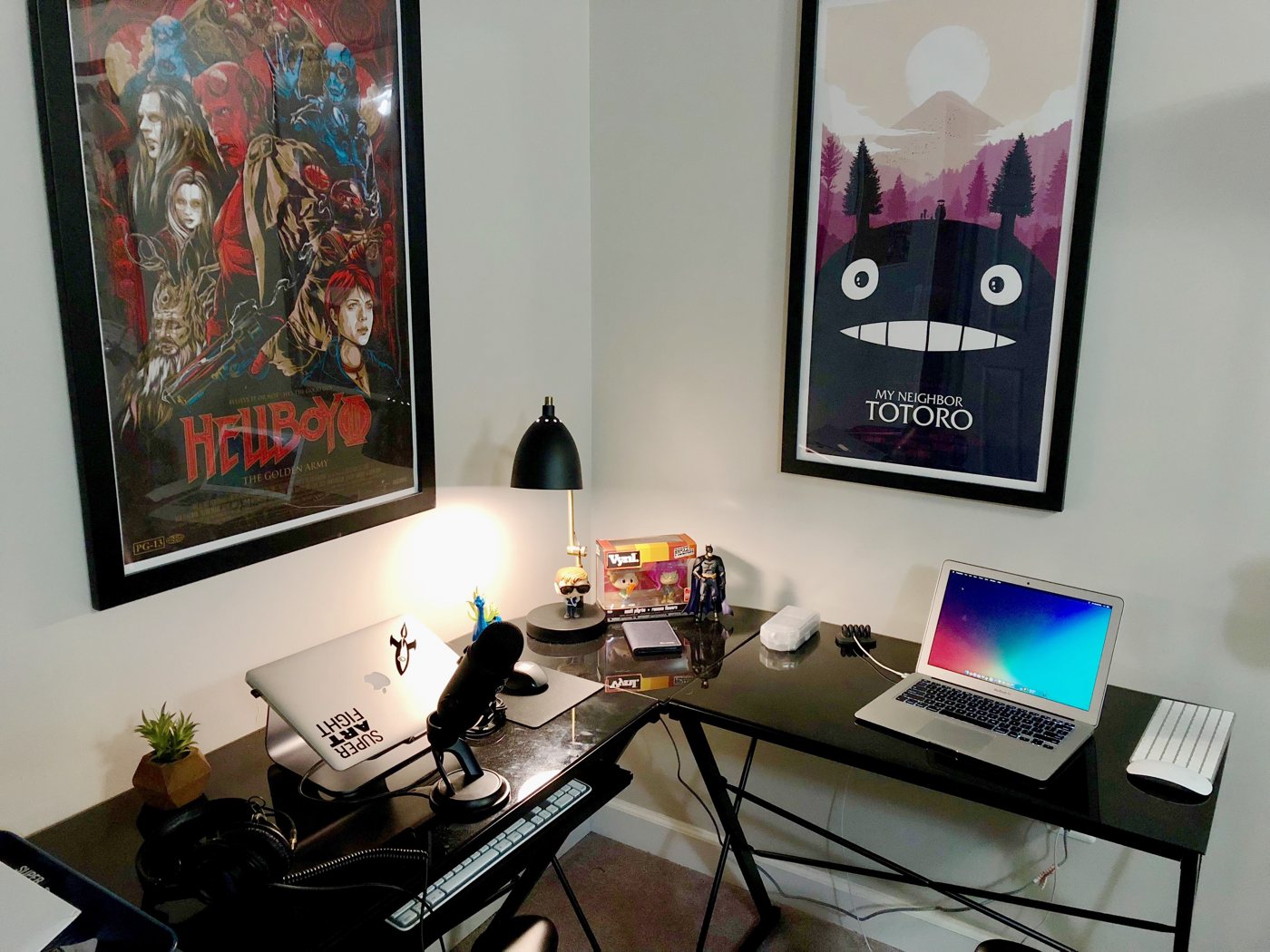 I am rocking a well-loved MacBook Air (Early 2015, 13-inch model). That's, coincidentally, the same laptop I use for work. Hence, two laptops in my setup photo.
I have it set up on a Rain Design mStand Laptop Stand in Space Gray, and it's connected to a Logitech K750 Wireless Solar Keyboard for Mac and Logitech M705 Wireless Marathon Mouse.
I used to only have a laptop on the desk, but after having some issues with my wrists over the past few years (they weren't kidding when they said your body starts to go at 30!), I'm trying to be a little more mindful of the tools I use.
I've considered adding a secondary screen, but many times, I find that when I set up a second screen, that monitor is less active for me – more a place to keep static things like an email inbox or something similar.
Maybe I'll change. We'll see.
Where can we find your macOS wallpaper?
Typically, I use the same — or similar — wallpapers across my devices, and as an avid movie nerd, they usually correlate to the movie I've most enjoyed recently, to that which I'm most excited about currently.
In turn, you'll see my dude Miles Morales, as appearing in the forthcoming Spider-Man: Into the Spider-Verse across all my devices.
I nabbed this wallpaper over at HDQWalls, one of many sites/subreddits/etc. I check regularly to freshen up the look and feel of my devices.
What software do you use and for what do you use it?
Hoo-boy. Here goes.
How would your ideal setup look and function?
Honestly, I'm pretty happy with the one I have. The biggest changes I could see making in the future would be adding an external display and upgrading to a MacBook Air 2018 or MacBook Pro in the future. At the same time, while reading through things like Frederico Viticci's iPad articles over at MacStories, I'm starting to wonder – is my next laptop an iPad Pro? (And if so, how best to podcast on it?)
---
What iPhone do you have?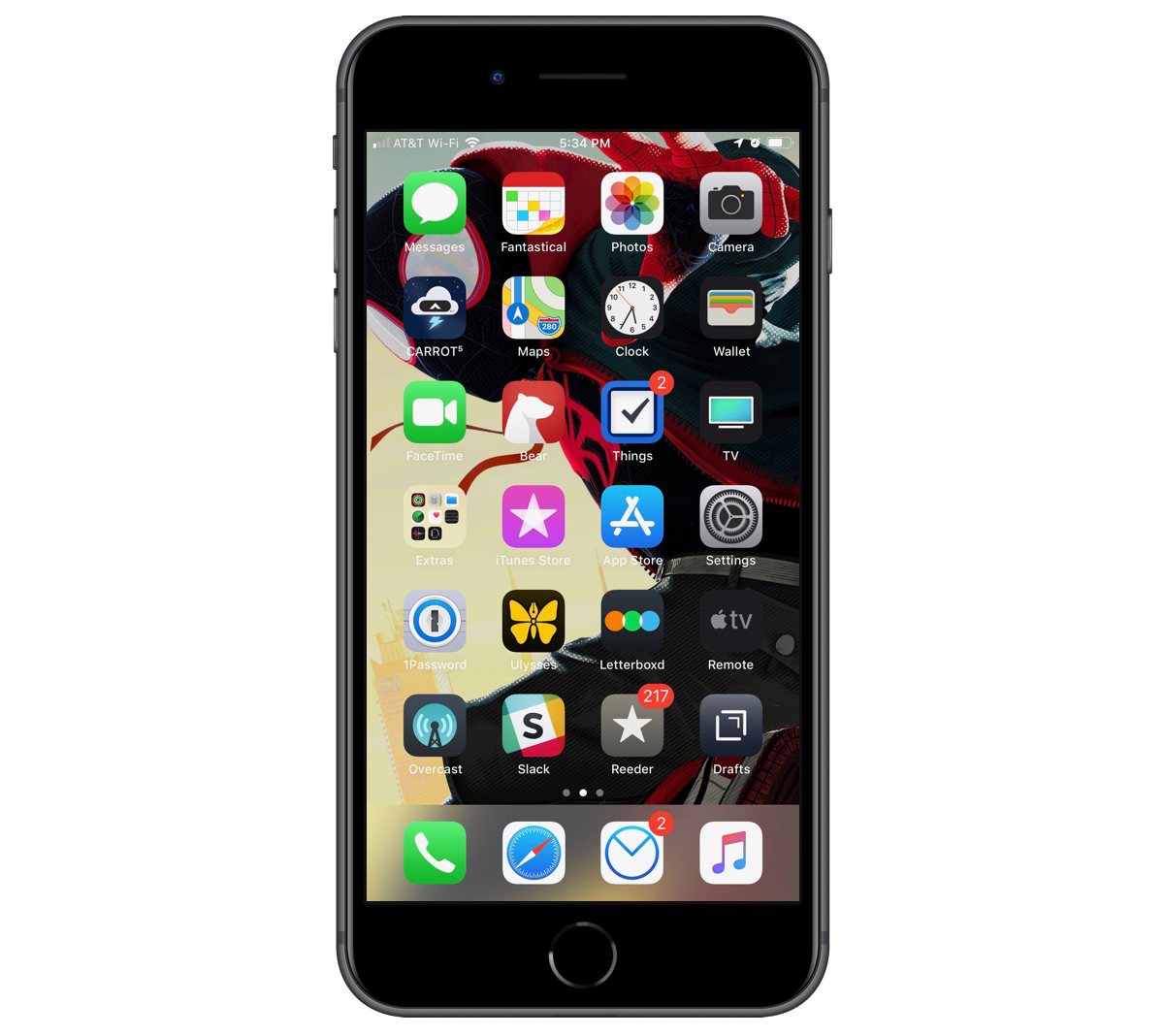 I currently use an iPhone 8 Plus, 256GB, in Space Gray. When the time came for me to upgrade (I still upgrade on a two-year cycle), I was on the fence about being one of the "first gen" people for the iPhone X. Apple's first-gen products typically have some flaw which hold them back. In turn, I stuck with the tried and true, although I went for the larger screen and better battery life of the Plus models. Weirdly enough, I think that taught me that I'm not really a "large phone" guy.  I'll be moving back to the "small" size on my next device.
What apps do you use the most, and why?
In addition to the ones called out in my writing above, I also use these pretty regularly on iOS:
Which app could you not live without?
Gosh, I think it'd be Reeder, at least by the amount of time I spend in it.
---
Which iPad do you have?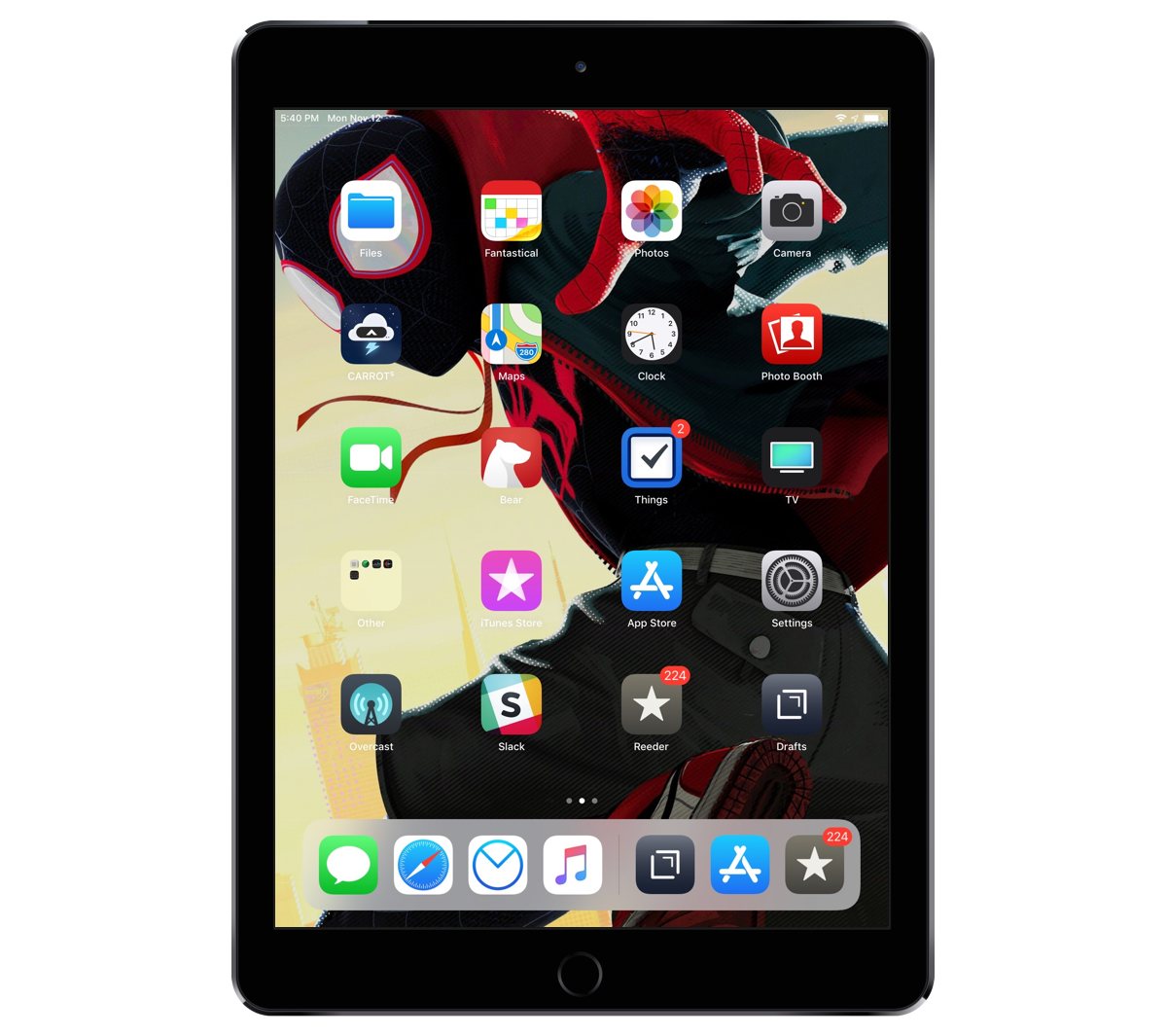 I currently use a 5th Gen iPad (2017) in Space Gray with 128GB of space.
How are you using your iPad on a daily basis?
Basically, it's my "lazy" computer. As you can see, I mirror my iPhone setup on iPad, but this allows me that extra screen space. I'm a big fan of running Reeder and Tweetbot side to side, especially during heavily Tweeted/Posted About events like Apple keynote events or San Diego Comic Con.
What apps do you use the most, and why?
My iPad setup mirrors my iPhone, so all the usual suspects apply here as well.
Which app could you not live without?
Just like my iPhone, I couldn't make it without Reeder.
---
Which Apple Watch do you have?
Right now, I'm using an Apple Watch Series 1 in Space Gray.
How are you using your Apple Watch on a daily basis?
Again, I tend to match setups to what I'm using elsewhere, but I focus on the time, the weather, my rings, my next event, and (for easy use while driving), my podcasts!
Thanks so much for having me, gang!
---
There are more Sweet Setup interviews right here.
Want to share your setup? We'd love to hear from you. Just fill out this form with some basic information and we'll be in touch.
---
Wait. There's a Bonus….
Custom Productivity Templates
We have a set of custom productivity templates that work well with the iPad app, GoodNotes. And if you want to try them out, we've put together a free guide that can help you.
We'll show you…
How to create and save custom page templates in GoodNotes.
How to use those page templates to transform GoodNotes into your own productivity notebook (or any other type of notebook replacement).
Plus, we also have included a couple of our custom productivity templates for you to get started with. These templates are right out of our popular productivity course.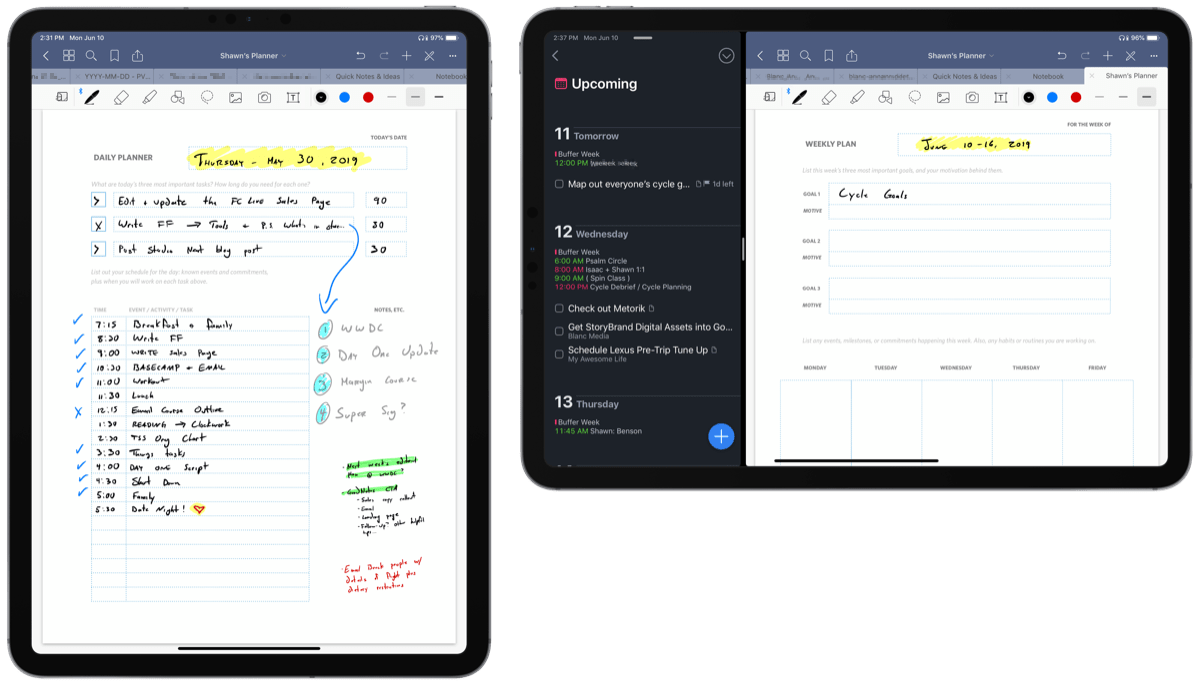 The custom templates and the guide are available for FREE to our email subscriber community. And you can get it right now. By joining the Sweet Setup community you'll also get access to our other guides, early previews to big new reviews and workflow articles we are working on, weekly roundups of our best content, and more.