How to manually remove old 1Password backups on your Mac
January 19, 2017
1Password, the best Password Manager for Mac and iOS does a great job backing up your data. It keeps 24 monthly backup files that will give you plenty of chances to recover any lost data due to accidental deletion.
Depending on what you store in 1Password (PDFs, pictures, etc.), this folder can easily be 200MB or more. If you're in need of additional space on your computer, this could be a target for cleaning up old backups. To do this, start by launching 1Password on your Mac, open Preferences, and select the Backup tab.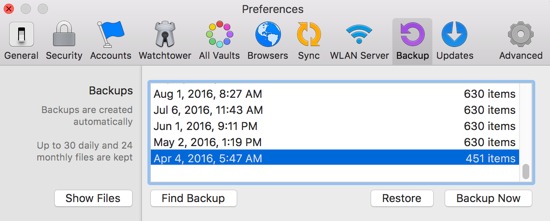 You'll see a list of your backups. This is where you could restore to a previous dataset if you needed too, but for our purposes, we want to see these backups in Finder. Click Show Files.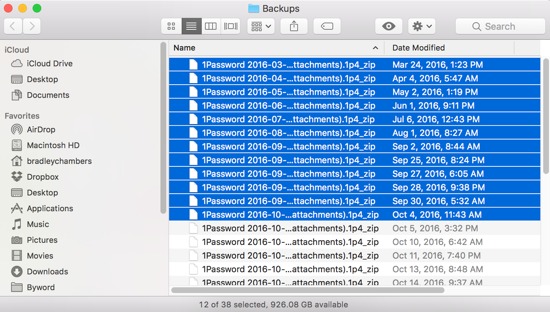 In my case, I had backups that went back seven months, so I decided to only keep the past 2 months. Simply delete the backups you don't want, and 1Password will automatically update the list of backups when you open it next.
---
We have more helpful tips right here.
---
Free Productivity Guide: Download our simple guide to productivity to help you improve your workflows and be more focused with your time and attention. Get it here.