MailTags 4: Organize and Find your Email (Sponsor)
July 21, 2015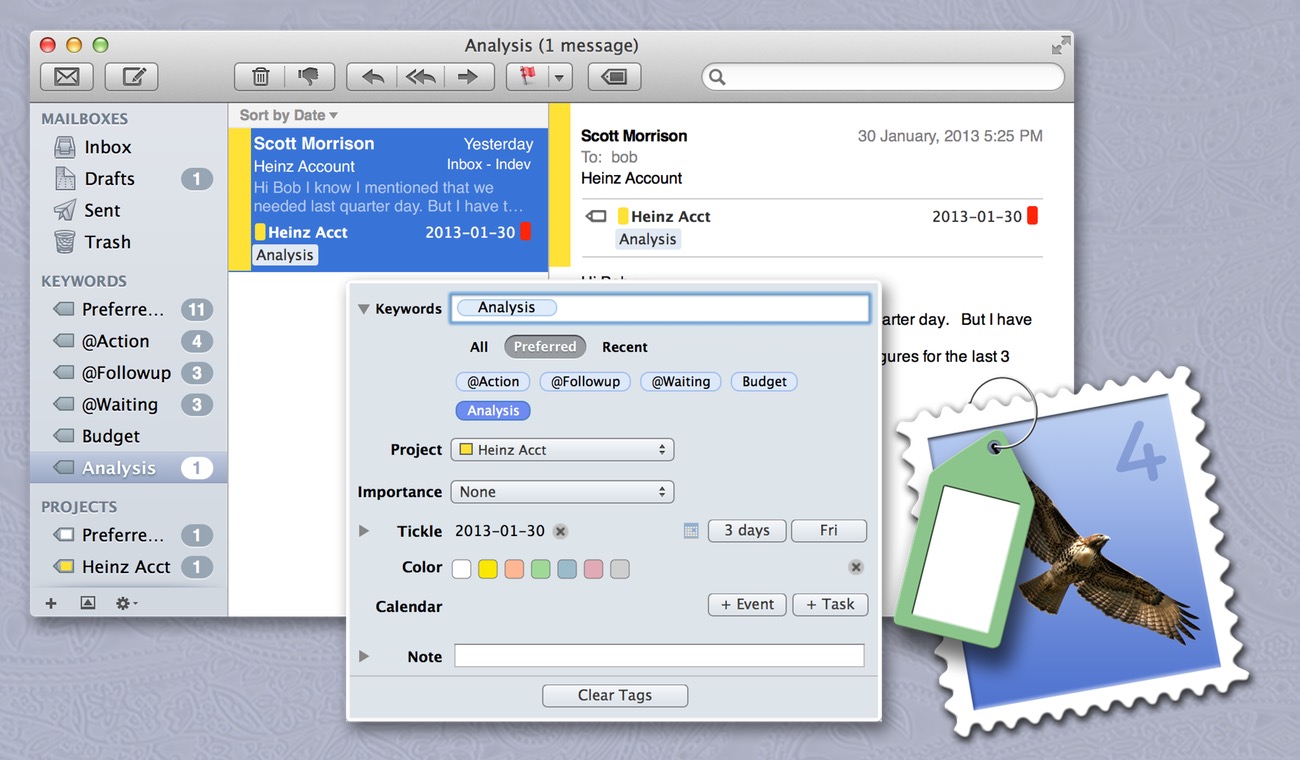 If you're having trouble keeping up with your email inbox or finding old messages, you may need more powerful organizational tools than those built into Apple Mail.
MailTags from Indev is an enhancement for Apple Mail that lets you tag messages with user-defined keywords, project names, notes, and other metadata. These tags are then available to searches, smart mailboxes, and rules, giving you many additional ways to organize and find your messages.
Instead of using your inbox as a to-do list, you can use MailTags to quickly turn any message into a to-do item (in Reminders) or an event (in Calendar), including a link back to the original message. MailTags can also set a tickle date for any message, which reminds you to come back to that message in the future. … Read More
Try MailTags with a 30-day free trial today.
---
* * *
Our thanks to MailTags for sponsoring the site this week. Their two plugins for Apple Mail (MailTags and MailActOn) are best-in-class. Highly recommended if you use Apple Mail but wish it were more capable, clever, and just generally more friendly for power users.