MacUpdater – Keep all your apps up-to-date effortlessly (Sponsor)
November 12, 2019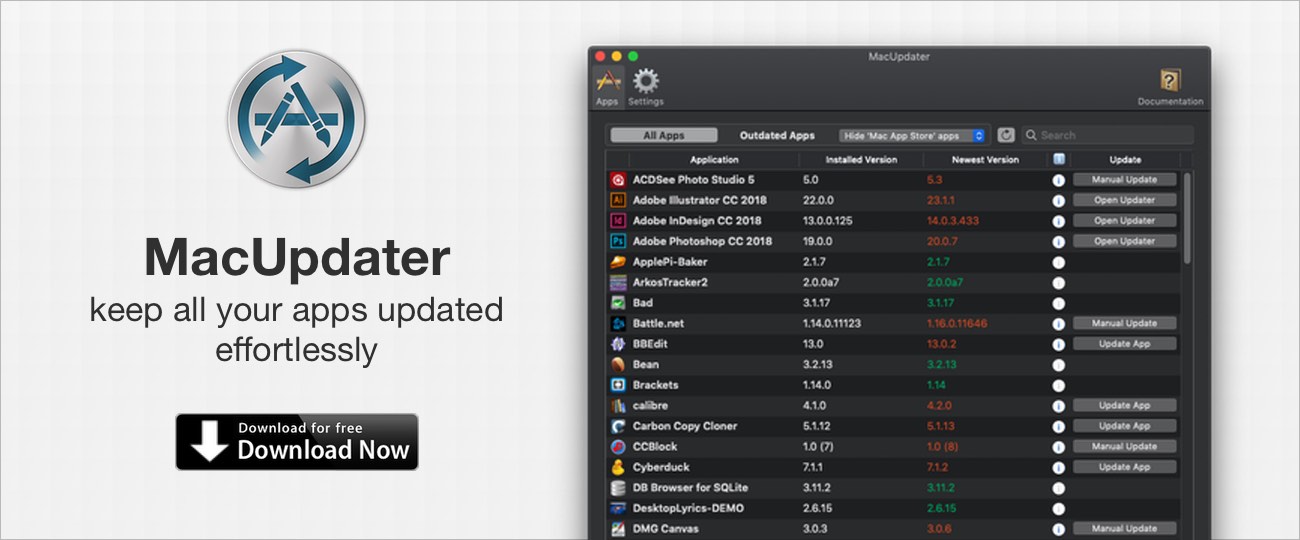 Keeping all of your installed apps up-to-date can be pretty time-consuming. To save your precious time we've developed MacUpdater that takes care of everything for you!
MacUpdater automatically scans your apps and lets you know when there are updates available. In most cases, MacUpdater can even download and install the update for you with a single click. When MacUpdater can't perform an update automatically, it can still help you by launching proprietary updaters (like Adobe), launching apps that have built-in updaters, or opening the download website for convenience. MacUpdater also shows updates for apps downloaded from the Mac App Store, track apps that have entered or exited the Store or find apps that have been renamed or replaced with successor apps.
MacUpdater currently detects updates for over 35,000 apps and can automatically update more than 5,000 popular apps.
All The Sweet Setup readers get 10% off by using the coupon code THESWEETSETUP during purchase.
MacUpdater is permanently free for discovering updates for your apps. Updating more than 10 apps requires a one-time-purchase – no subscription or even registration needed.
---
Our thanks to MacUpdater for sponsoring the site this week!