Leef iBridge – Never Run out of Memory (Sponsor)
May 24, 2016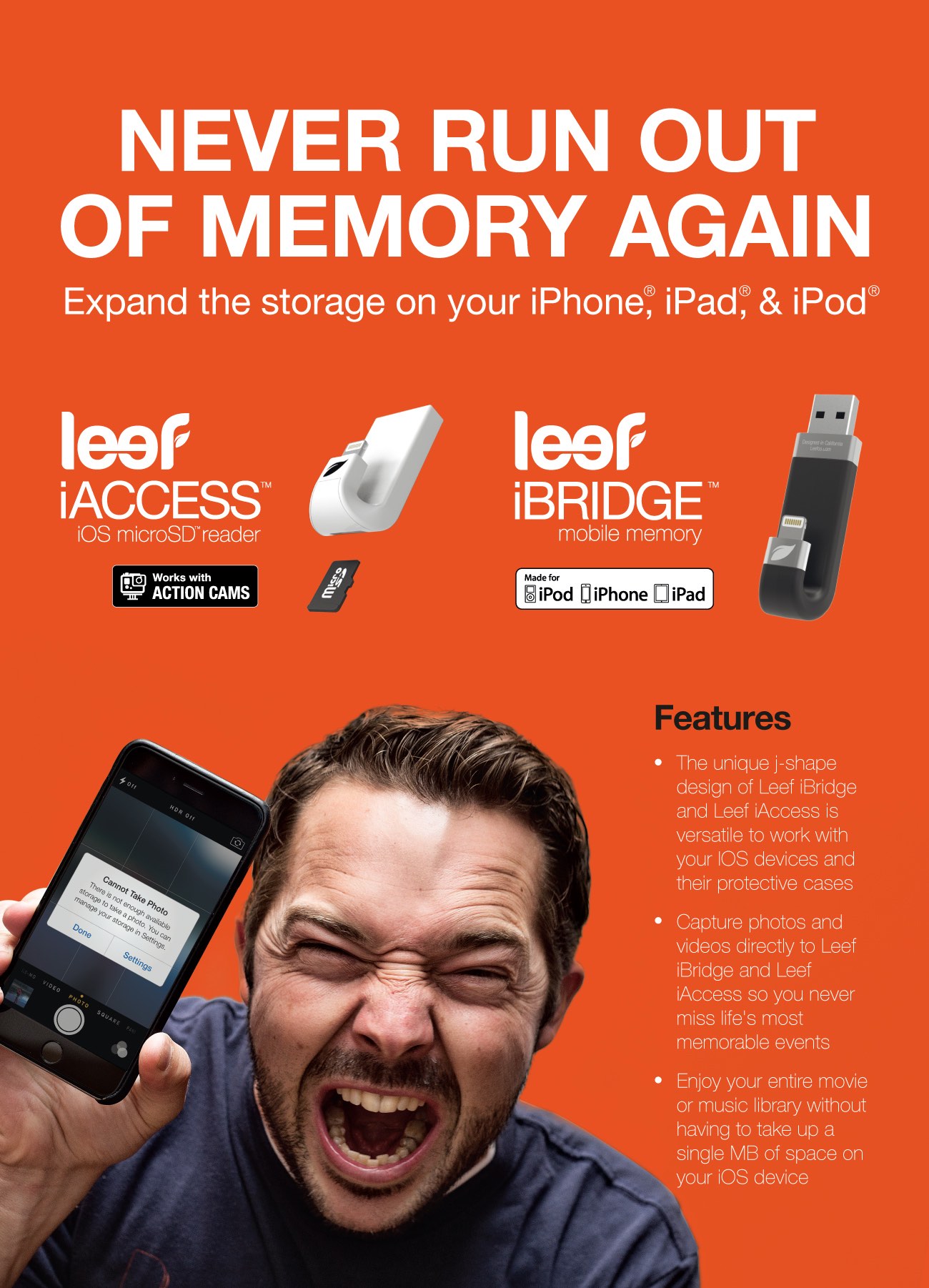 Ever have this happen to you?
Yeah, it sucks. That's why we made this:
Leef iBridge – the iOS mobile storage solution designed to expand the storage capability of your iPhone & iPad (yes – it's possible)
So what can you use it for?
Tip #1: Watch anything, anywhere, anytime
Transfer and then access your movie* and music libraries without taking up valuable storage on your iOS device. Whether it's a transatlantic flight for work or a family road trip… simply load all your media onto Leef iBridge and never run out of entertainment.
Tip #2: Capture HD Photos and Videos
With iBridge plugged in, you have the option to capture photos directly to your drive. This will help ensure you always capture the moment even when your iOS device storage is bloated.
Tip #3: Easily move & share files
Leef iBridge expands the storage on your iPad, iPhone, and iPod at a fraction of the cost. You can easily move photos, movies, and other files between iOS devices and your Mac or PC.
Got your attention? Good.
---
Our thanks to Leef for sponsoring the site this week.