Last Chance to Save 63% on All TSS Courses
December 2, 2019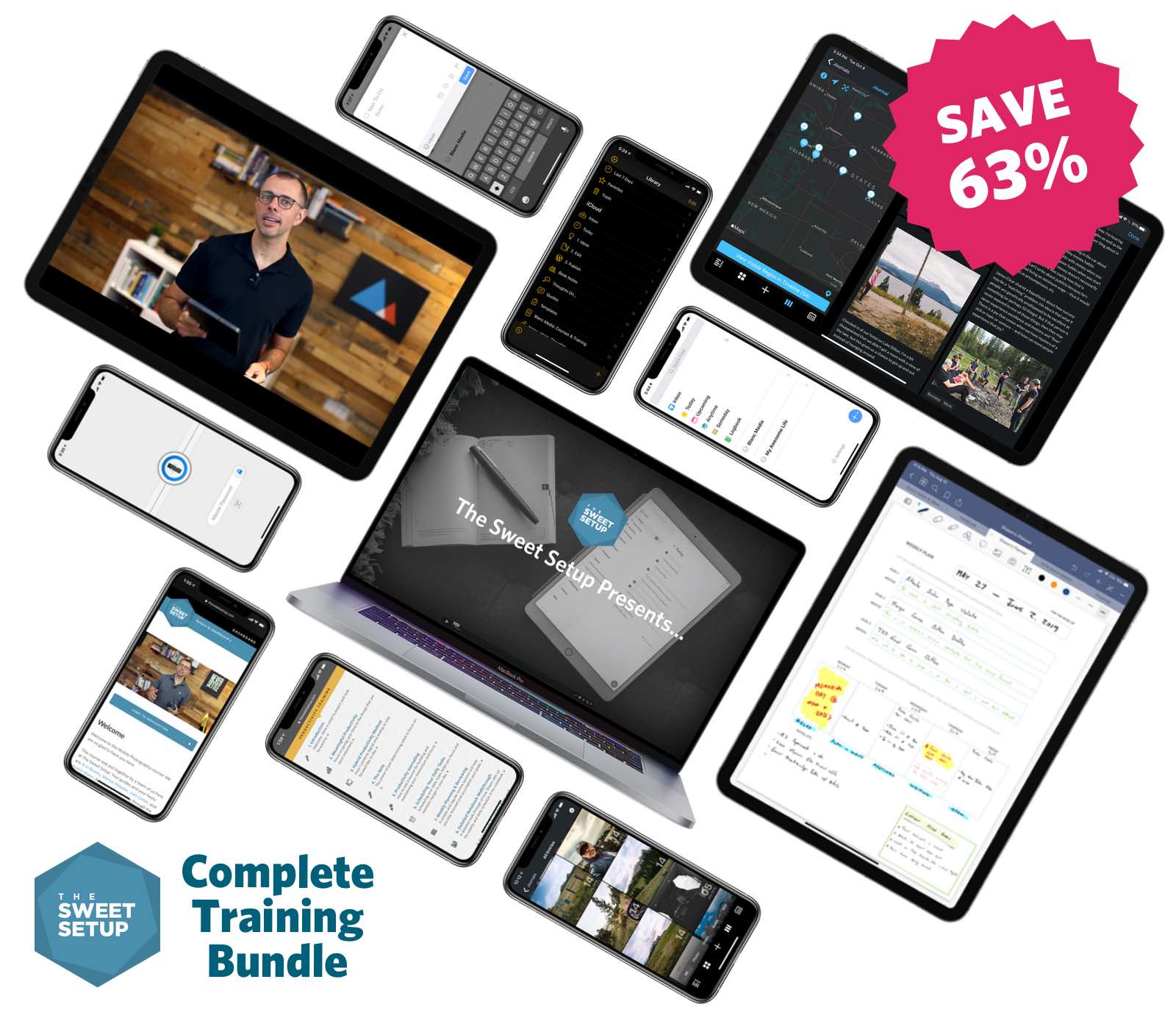 Just a friendly reminder that our Complete Training Bundle is about to go away.
If you are wanting to get instant access to every single one of our courses, and take advantage of our Black Friday / Cyber Monday bundle, then this is your last chance. The promotional discount ends today: Monday, December 2 at 11:59pm EST.
What's included, again?
Everything!
All the Things ($57) Productivity apps and workflows to help you stop being managed by your task list.
Learn Ulysses ($57) Capture your ideas, organize your writing, and develop a creative habit.
Learn GoodNotes + Templates ($39) Our in-house library of custom iPad productivity templates plus, a whole entire video training course for GoodNotes on iPad.
Mobile Photography ($59) Get in control of all those images on your iPhone, plus learn how to take better photos.
Unlock 1Password ($29) Organize and keep your sensitive information safe and in sync across all your devices.
Day One in Depth ($29) Finally dive in to all the advantages of a digital journalling app for your thoughts, travels, memories, writing, and more.
By the numbers, this bundle is:
All 6 In-Depth Courses (covering productivity, creativity, writing, journaling, and photography.)
100 Lessons (app screencasts, power-user workflows, tactics, etc.)
41 Bonus Interviews, Setup Examples, and Articles
15 Hours of Video Content
4.5 Hours of Audio Interviews
Great oogily moogily!
Total Value: $270
Bundle Price: $99
Savings: $171 (63%)
This bundle discount is ending tonight – Monday, Dec 2, at 11:59pm EST.
If you were wanting to get in on this deal, then you must sign up now.