Kurt Van de Poel's Mac and iPhone setup
November 12, 2018
Every week, we post a new interview with someone about what software they use on their Mac, iPhone, or iPad. We do these interviews because not only are they fun, but a glimpse into what tools someone uses and how they use those tools can spark our imagination and give us an idea or insight into how we can do things better.
New setup interviews are posted every Monday; follow us on RSS or Twitter to stay up to date.
---
Who are you and what do you do?
I'm Kurt Van de Poel, and I'm a teacher by day. I teach electromechanical engineering in a secondary school, and my pupils are 17-18 years old. I teach them how to build safe machines, how to draw electrical schematics, and how to program the PLC's that control these machines.
What is your current setup?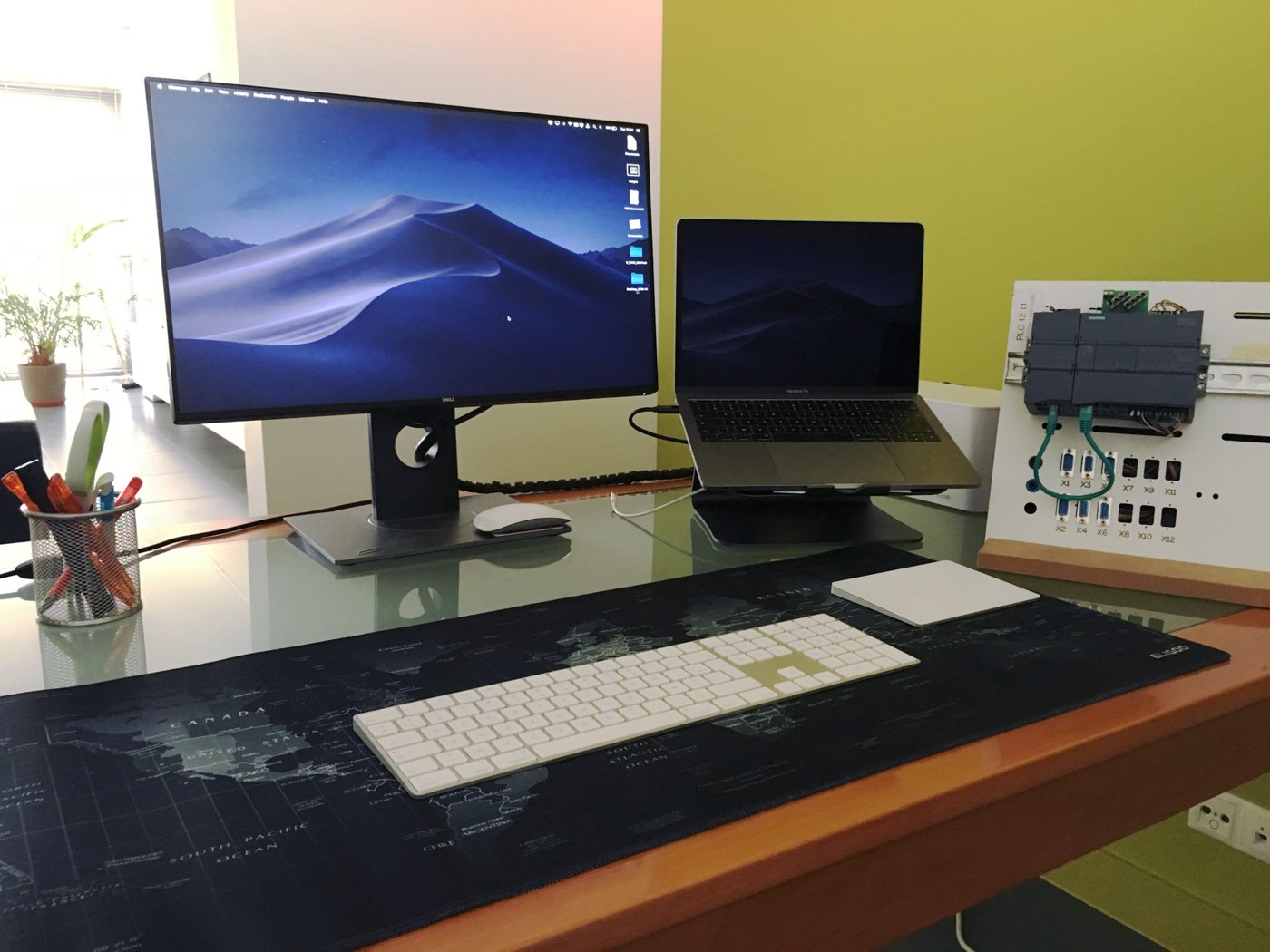 I have a 2017 13″ MacBook Pro with 2.3 GHz, 16GB RAM, 256GB SSD. At home I connect it to a Dell 24" Ultrasharp U2417H monitor and place my laptop on a Spinido Top Stand to have a dual screen setup. I also have an Apple Magic Keyboard with Numeric Keypad and an Apple Magic Trackpad connected when I work on the big screen.
Where can we find your macOS wallpaper?
I'm using the standard wallpaper from macOS Mojave.
What software do you use and for what do you use it?
How would your ideal setup look and function?
I can't think of anything I'm missing at the moment. My setup is pretty ideal for me.
---
What iPhone do you have?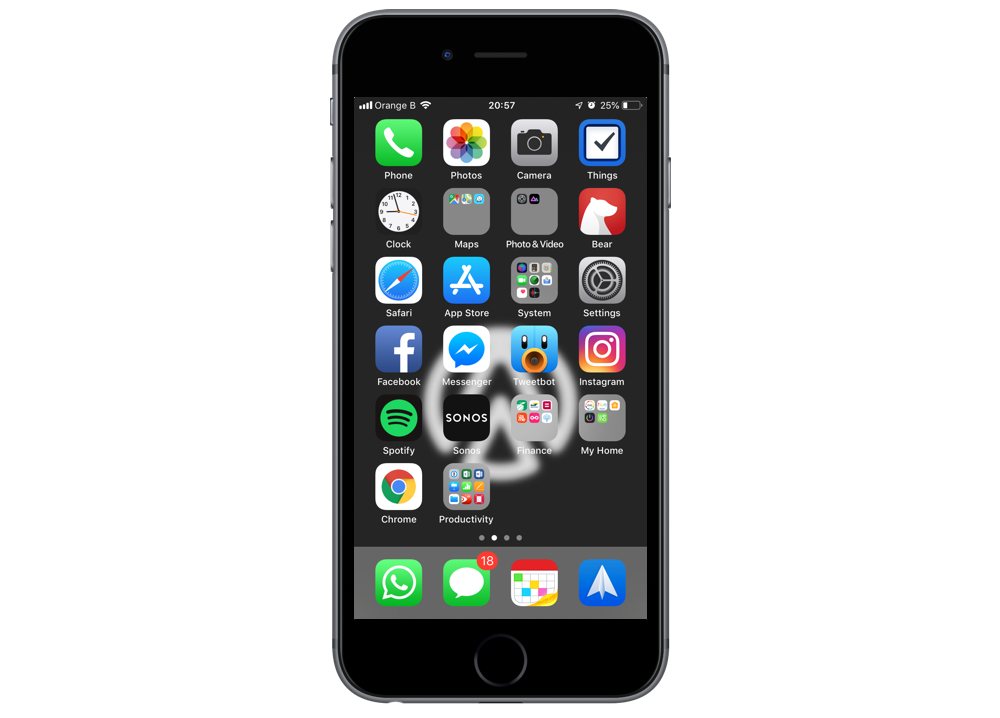 I currently use an iPhone 6s 64GB in Space Gray.
Where can we find your wallpaper online?
It's a wallpaper I made myself. The logo is from a techno-club I visit regularly, club Ampere. When you are in Antwerp, you should definitely pay them a visit.
What apps do you use the most, and why?
Tweetbot for my Twitter needs, Messenger, Facebook, and WhatsApp to stay connected with my friends, and Reeder to keep up with everything related to Apple and technology.
Which app could you not live without?
That would be a tight fight between 1Password and Fantastical. Both are such great tools — 1Password even more so on iOS 12 with the AutoFill Passwords feature. It's incredibly useful.
---
There are more Sweet Setup interviews right here.
Want to share your setup? We'd love to hear from you. Just fill out this form with some basic information and we'll be in touch.
---
The 5 Best Productivity Apps (Sweet Setup Favorites)
Download: We spend an inordinate amount of time sorting through hundreds of apps to find the very best. This list of must-have productivity apps includes app links, quick-start info, and pro-tip workflow recommendations for each app.