Knowledge Officer will turn your dream career goal into a reality (Sponsor)
July 10, 2018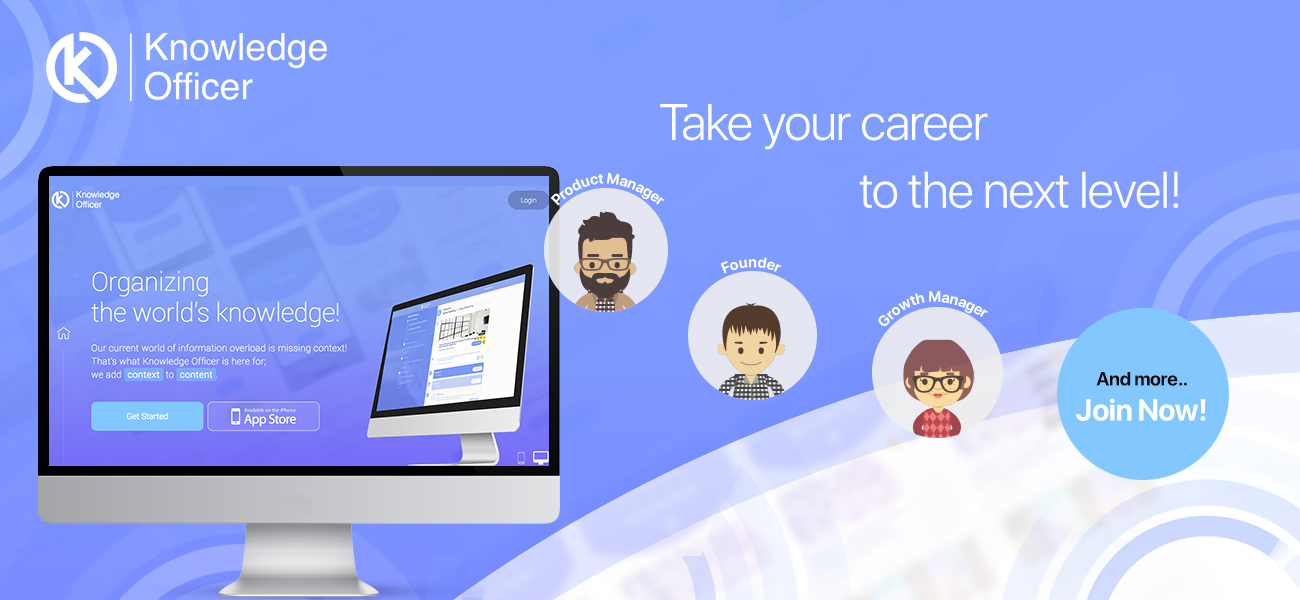 Knowledge Officer is a unique learning platform for professionals; building personalised and dynamic learning paths based on people's career goals.
Are you too busy to learn? Bored of long courses? You can learn a lot about strategy, business, people and product management and more by spending just "15 mins" a day on Knowledge Officer.
We then take it upon ourselves to help you achieve your career goal. Join us today at knowledgeofficer.com or download our mobile app on the app store and get your free personalised learning path. Early users will get an exclusive offer on our subscription plans!
---
Our thanks to Knowledge Officer for sponsoring the site this week!