Keep Your Files at Your Fingertips with HoudahSpot (Sponsor)
August 14, 2018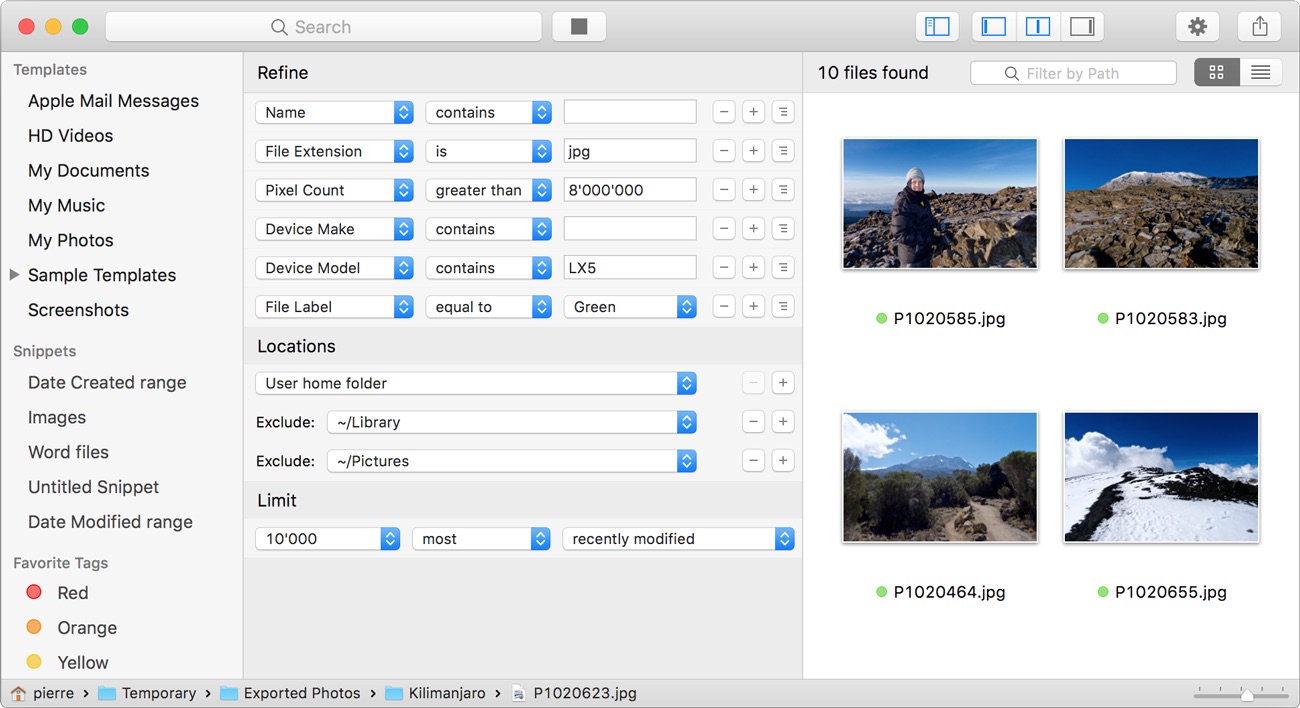 Having quick access to information is essential for many professionals. A good file search tool is often the fastest and sometimes the only way to get to the information you need.
HoudahSpot is a powerful file search tool for Mac. Use HoudahSpot to find documents, mail messages, photos, image files and more. Start with a simple search. Narrow down results by adding criteria. It takes just a few clicks to build precise searches to get to the exact files you need.
Search by name, text content, kind, author, recipient, date, image dimensions, etc.

Search multiple locations at once, and exclude folders within selected locations

Preview files and text matches

Customize: Create your perfect setup of search criteria, folders, columns, sort order, and more
Find the needle in the haystack. Download HoudahSpot today. Get a 25% discount this week with coupon code SWEET.
---
Our thanks to HoudahSpot for sponsoring the site this week.