Justin Kaplan's Mac and iPhone setup
October 29, 2018
Every week, we post a new interview with someone about what software they use on their Mac, iPhone, or iPad. We do these interviews because not only are they fun, but a glimpse into what tools someone uses and how they use those tools can spark our imagination and give us an idea or insight into how we can do things better.
New setup interviews are posted every Monday; follow us on RSS or Twitter to stay up to date.
---
Who are you and what do you do?
My name is Justin Kaplan, I am an energy consultant and entrepreneur in the health industry.
What is your current setup?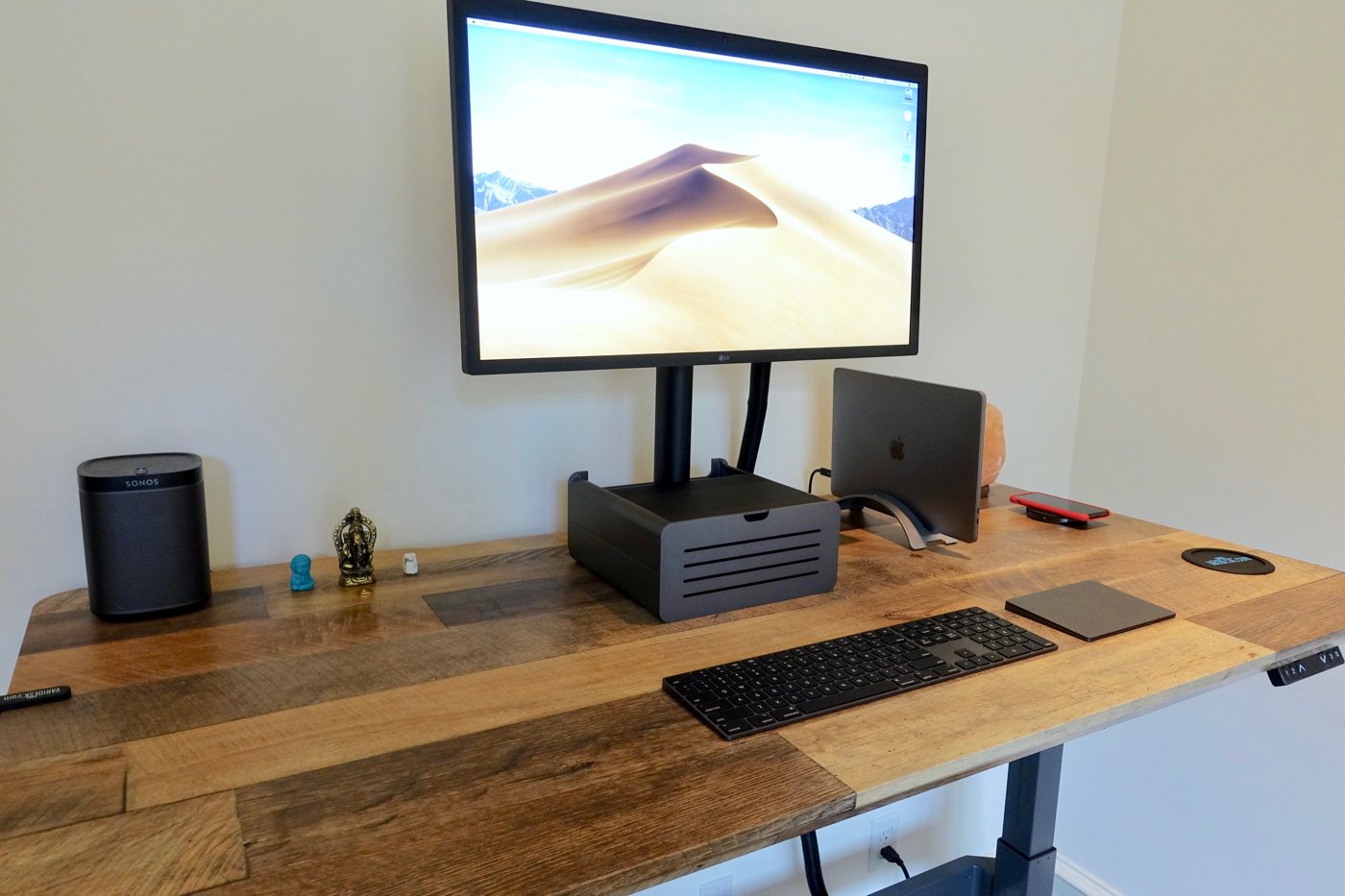 My current set up is a fully loaded 2018 13″ MacBook Pro with 2.7GHz i7/16GB connected to a LG 5k monitor. The MacBook Pro sits on the Twelve South BookArc and the LG monitor on the Twelve South HiRise Pro. I use an Apple Magic Keyboard and Magic Trackpad 2 (spacy gray, of course). I also have a LaCie Porsche Design USB-C 4TB hard drive inside the HiRise Pro. Everything is plugged into an Oneac 600e Power Conditioned UPS. My setup is on a VARIDESK ProDesk 60 Electric. I alternate between the standing and kneeling positions on a Topo mat with frequent breaks creating a true dynamic workstation.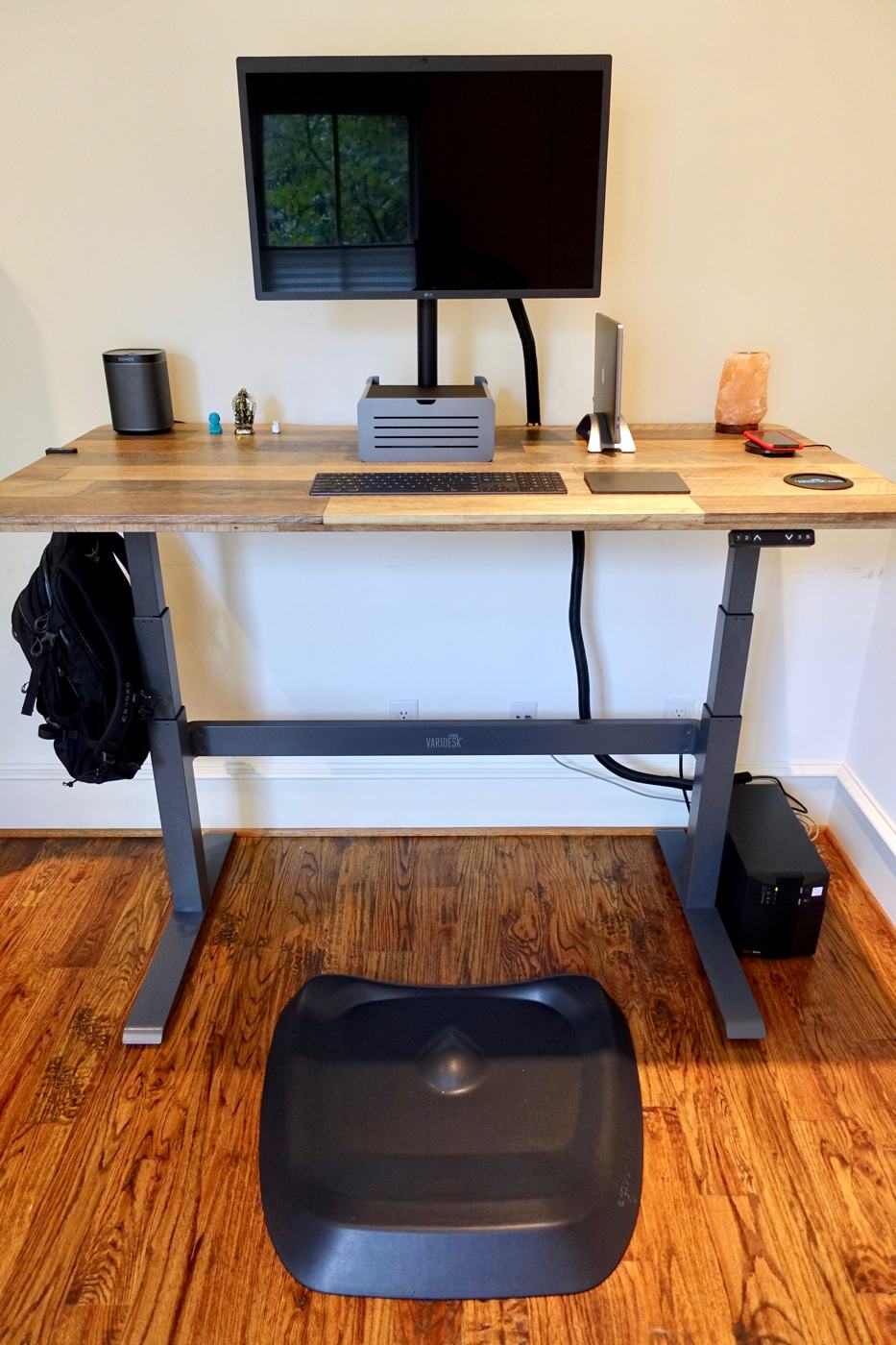 Where can we find your macOS wallpaper?
I am using the default Mojave wallpaper.
What software do you use and for what do you use it?
Apple Mail: I've looked at third-party email apps, but find it easier to just stay in the Apple ecosystem.
Things: Switched to Things about a year ago from 2do. The UI is one of the best I have experienced, and after version 3 feel it has fully matured.
Safari: Like Mail, I prefer to stay in the Apple ecosystem instead of using Chrome like many others are migrating to.
Fantastical: Have used this calendar app since the day it came out.
Photos: I do quite a bit of photo and video editing. While I used Lightroom for years, I have found using Photos has simplified things.
Tweetbot: My twitter app that I have used since they launched (@justinpkaplan).
1Password: For managing all the passwords.
How would your ideal setup look and function?
If Apple made a 27″ 5K display, I would be set!
---
What iPhone do you have?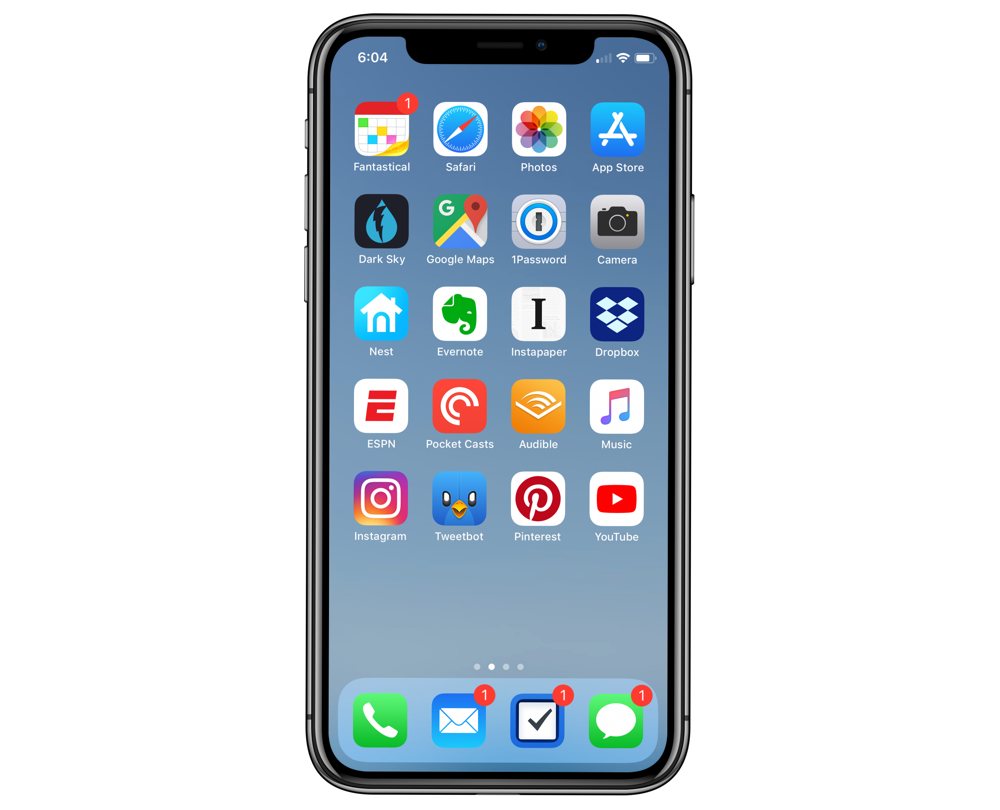 I currently use an Space Gray iPhone XS 256 GB sitting on Belkin Boost Up special edition wireless charging pad.
Where can we find your wallpaper online?
I made the wallpaper using Wallpaper List app.
What apps do you use the most, and why?
I use Things, Fantastical, Tweetbot, and Evernote for all the same reasons as mentioned above with the Mac apps.
Pocket Casts: I have gone back and forth between this and Overcast for years. I like them both and am a podcast fanatic, so I use these apps every day. Most recently I have been using Pocket Casts.
Nest: I check on my dog regularly!
Audible: I love listening to books.
Instagram: I started using this more about 6 months ago. I enjoy creating content that is informative with my @justinpkaplan account and sharing family photos/videos with my @kodakaplan account.
Which app could you not live without?
Nest — have to check on my boy!
---
There are more Sweet Setup interviews right here.
Want to share your setup? We'd love to hear from you. Just fill out this form with some basic information and we'll be in touch.
---
The 5 Best Productivity Apps (Sweet Setup Favorites)
Download: We spend an inordinate amount of time sorting through hundreds of apps to find the very best. This list of must-have productivity apps includes app links, quick-start info, and pro-tip workflow recommendations for each app.