Jowanza Joseph's Mac and iOS setup
May 8, 2017
Every week we post a new interview with someone about what software they use on their Mac, iPhone, or iPad. We do these interviews because not only are they fun, but a glimpse into what tools someone uses and how they use those tools can spark our imagination and give us an idea or insight into how we can do things better.
New setup interviews are posted every Monday; follow us on RSS or Twitter to stay up to date.
---
Who are you and what do you do?
My name is Jowanza Joseph, and I'm a software engineer at OneClickRetail, a business intelligence company based out of Salt Lake City. I'm also an active blogger on my website, and I write a weekly newsletter about photography, technology, and cool internet content.
What is your current setup?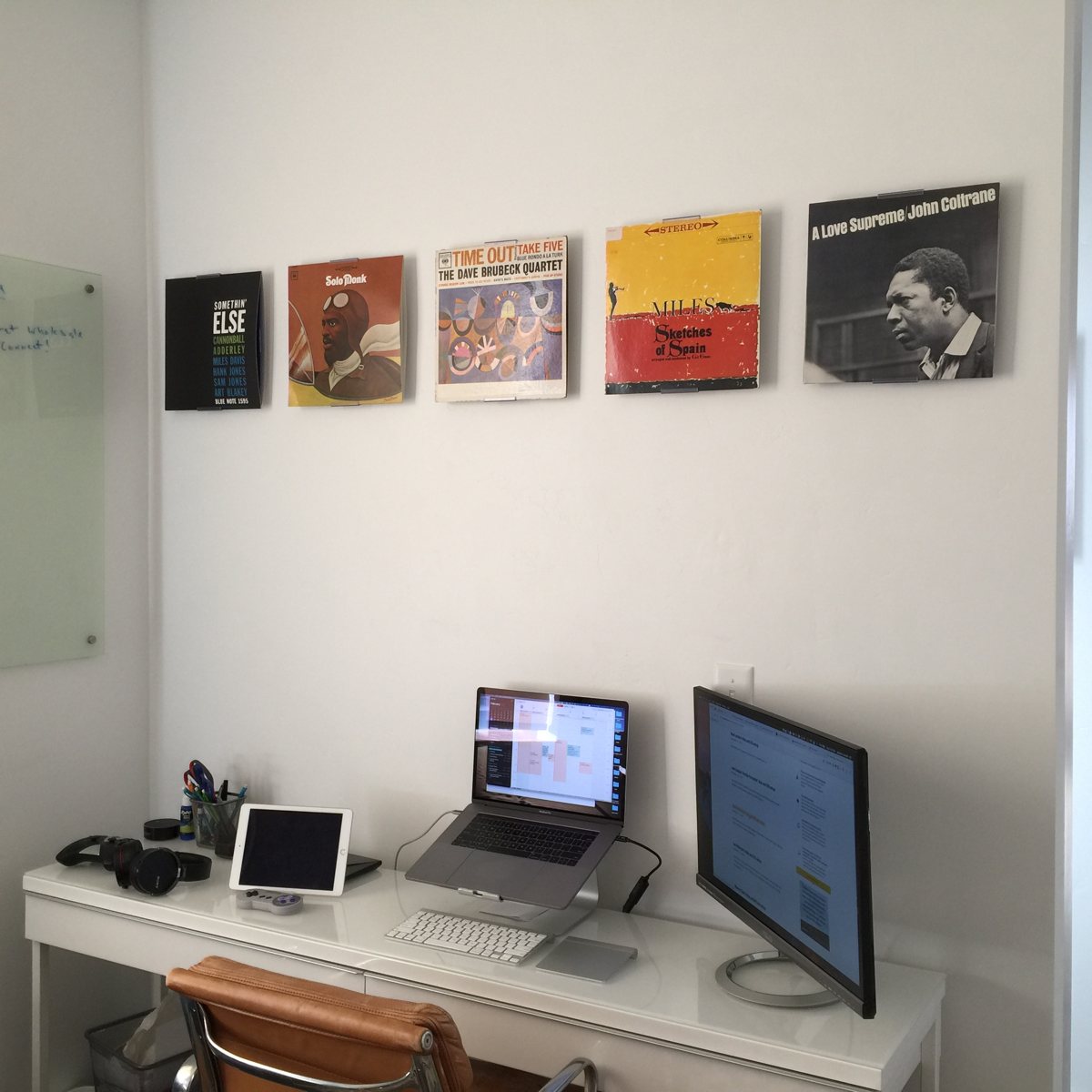 I have a late-2016 Space Gray Macbook Pro with 16 GB of RAM, an i7 processor, and 1 TB of SSD storage.
Where can we find your macOS wallpaper?
I use Wallcat to get different wallpapers every day.
What software do you use and for what do you use it?
How would your ideal setup look and function?
Ideally I would love a 21:9 aspect ratio curved monitor between 34 and 38 inches. Once the price comes down on those a bit, that's exactly where I'll go. Otherwise, I'd love to have a Wacom tablet for sketching and whatnot.
---
What iPhone do you have?
I currently use an iPhone 6 Plus in Gold with 64 GB of storage. Waiting for this next iteration to upgrade!
Where can we find your wallpaper online?
You can find it here.
What apps do you use the most, and why?
Which app could you not live without?
Overcast. I lived without it before and listened to far fewer podcasts and had a much worse experience. I think this is #2 on my usage for apps behind Twitter.
---
Which iPad do you have?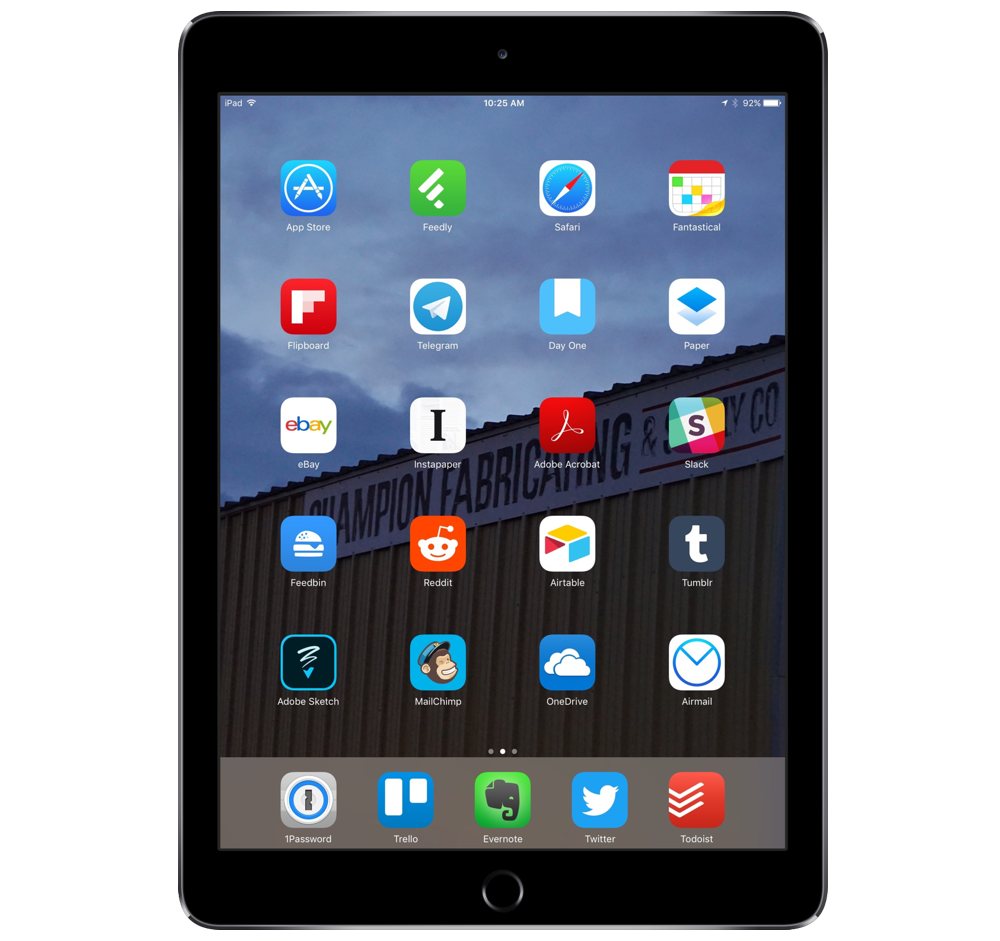 I have a 9.7″ iPad Pro in Space Gray with 128 GB of space.
Where can we find your wallpaper online?
It's a picture I took a few months ago — you can download it here.
How are you using your iPad on a daily basis?
I use my iPad as the primary means to consume stuff. I use it to read articles, watch movies, read emails, review tasks I need to complete, scroll through my Twitter feed, and I also write with it occasionally.
What apps do you use the most, and why?
Plex: I've dedicated far too much time configuring my Plex server, and I finally have it down. I have a huge movie backlog along with my music on Plex, and I love consuming that content on my iPad.
Dropbox Paper: Whenever I need to write on my iPad, I use Dropbox Paper. It's a clean writing experience with the kind of functionality I need for technical writing.
eBay: I have a small reselling business, and I use eBay for most of my reselling. The app isn't the greatest, but I can't get by without it.
Which app could you not live without?
Todoist. I manage my personal and professional life through Todoist. It integrates with my calendar and has great support for recurring events. You can enter stuff like "Set a reminder for every 3rd Tuesday starting on Feburary 5th," for example. I end up doing a lot of my planning from the iPad because split screen mode is pretty fantastic for this.
---
There are more Sweet Setup interviews right here.
Want to share your setup? We'd love to hear from you. Just fill out this form with some basic information and we'll be in touch.
---
Wait. There's a Bonus….
Custom Productivity Templates
We have a set of custom productivity templates that work well with the iPad app, GoodNotes. And if you want to try them out, we've put together a free guide that can help you.
We'll show you…
How to create and save custom page templates in GoodNotes.
How to use those page templates to transform GoodNotes into your own productivity notebook (or any other type of notebook replacement).
Plus, we also have included a couple of our custom productivity templates for you to get started with. These templates are right out of our popular productivity course.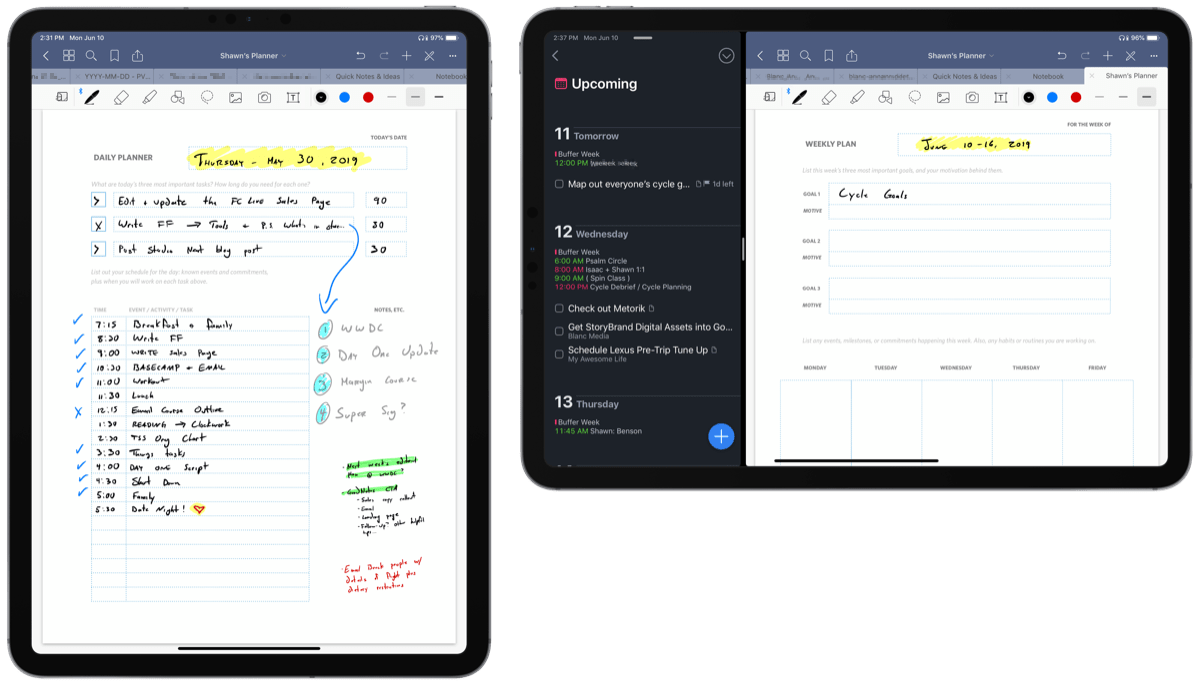 The custom templates and the guide are available for FREE to our email subscriber community. And you can get it right now. By joining the Sweet Setup community you'll also get access to our other guides, early previews to big new reviews and workflow articles we are working on, weekly roundups of our best content, and more.