Jose Joaquin Torcida Fernandez' Mac and iOS setup
January 16, 2017
Every week we post a new interview with someone about what software they use on their Mac, iPhone, or iPad. We do these interviews because not only are they fun, but a glimpse into what tools someone uses and how they use those tools can spark our imagination and give us an idea or insight into how we can do things better.
New setup interviews are posted every Monday; follow us on RSS or Twitter to stay up to date.
---
Who are you and what do you do?
I'm Jose Joaquin Torcida Fernandez. I'm Spanish, and I live in the city of Alcala de Henares with my wife. I am a commercial technician at an Insurance Company. I am also a freelance graphic and web designer at Jota Torcida. I love both jobs in spite of being very different. I take advantage of every minute of the day — that's my formula. "Be Young, Be foolish, Be Happy" is my motto.
What is your current setup?
I have an iMac (2014) 2.7 GHz Intel Core i5 with 16 GB 1600 MHz DDR3 and I love it! I previously had an iMac 17" from 2006, which I loved (and still works as Device for web and Skype at my wife's parents' house).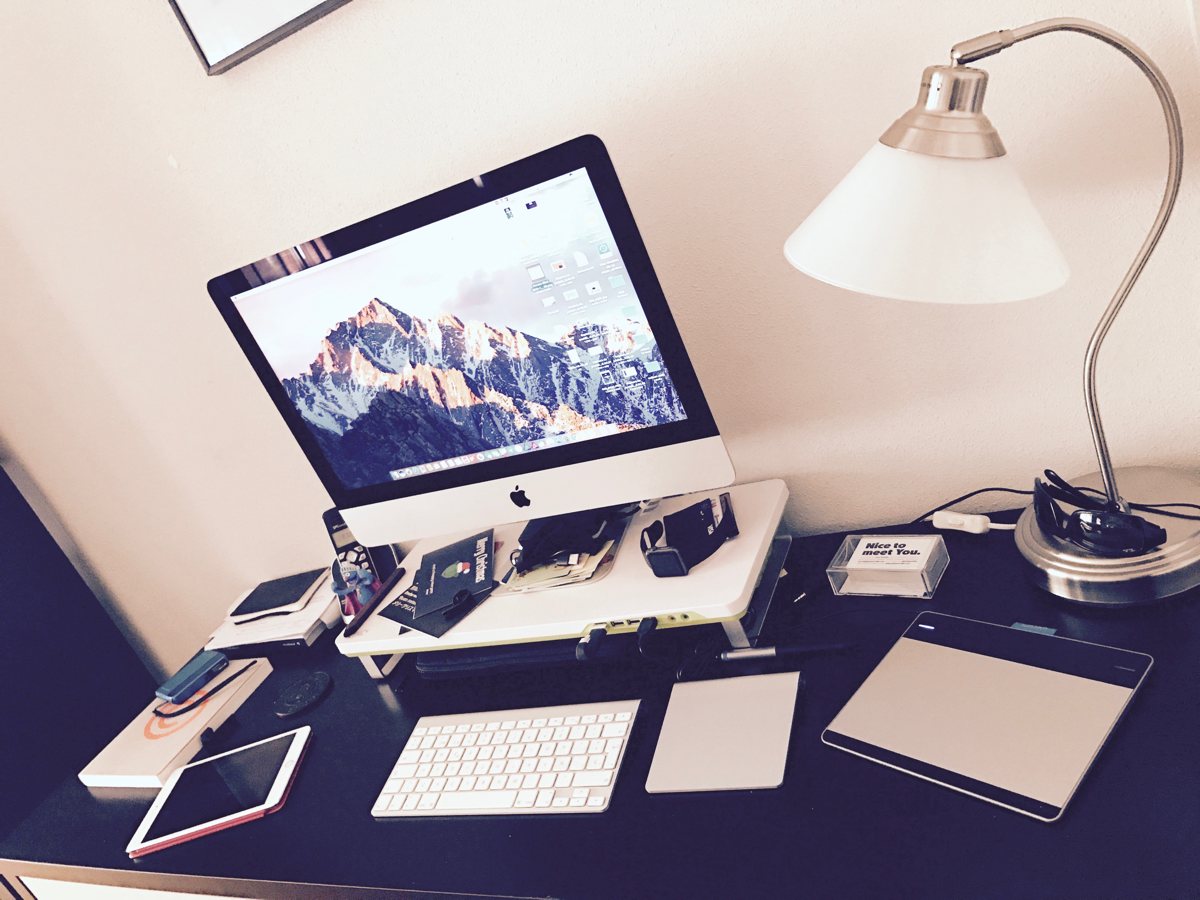 I also have a Macbook Air 2016 11". I love it so much and I'm very unhappy that Apple discontinued this device. I love this size when I'm away from home because it's small but powerful (for my use), and it is so easy to carry on. I've tried to replace the laptop with an iPad Air (two years ago), but it wasn't possible for me. iPad lacks some things I need (Affinity Designer, Affinity Photo, USB, keyboard), but with the new iPad Pro 12" I think the rules are changing. When I decide to update my Macbook Air it might be a chance to try the iPad Pro 12", but I also prefer the new 12″ Macbook.
Where can we find your OS X wallpaper?
I've tried several wallpapers (Material Design, Unsplash), but at the end I always return to the Apple Wallpapers. I love simplicity in a wallpaper. I'm currently switching between official macOS Sierra wallpapers and flat colors.
What software do you use and for what do you use it?
In my main job I use Pages, Numbers, Keynote and Microsoft Office for making presentations, documents, and spreadsheets. As a designer I use Affinity Designer, Affinity Photo, Pixelmator, Sparkle, Graphic, and Brackets, but I mostly use the Affinity apps and Brackets for Design and coding. I use Pixelmator and Graphic when I begin a project on the iPad or iPhone and don't have my Macbook Air with me. I've used Adobe Suite in the past, but I don't like the subscription method and Affinity Designer and Photo both work better for me.
I've been using Evernote three years as a premium customer, but in the last year I've moved to Notes and Reminders instead. At first, Evernote was fantastic, but the app has not evolved as I would like and I've decided to change. I've used several apps for tasks like Swipes, Things, 2Do, and Wunderlist, but I always return to Reminders. At the moment, I'm testing Todoist, which is a fantastic example of design, behaviour, UX/UI, etc. It is fantastic and cross-platform, which is very important for my work.
How would your ideal setup look and function?
If I was to buy an iMac now I would opt for a 27-inch iMac with Retina 5K display, 1TB Fusion Drive, and 3.2GHz Processor. For my laptop replacement, a 12″ Macbook" in space gray.
---
What iPhone do you have?
I have an iPhone 7 128GB in silver.
Where can we find your wallpaper online?
My wallpaper is a stock wallpaper. I love simplicity, and the white wallpaper is perfect for me!
What apps do you use the most, and why?
On the iPhone, I use Messages, Pages, Todoist, Notes, Enpass, Reminders, and social networks (LinkedIn, Twitter, Instagram, and Facebook). For reading news, I love Instapaper, but the sync is so slow that I'm using Pocket now. The other apps I use for news are Flipboard and Digg.
Which app could you not live without?
Good question! I use iCloud Drive for keeping my files with me, Enpass to remember all my passwords, Todoist for tasks, and Messages and Telegram for messaging. I also couldn't live without Flipboard/Digg for news and Stocks to follow the stock market.
---
Which iPad do you have?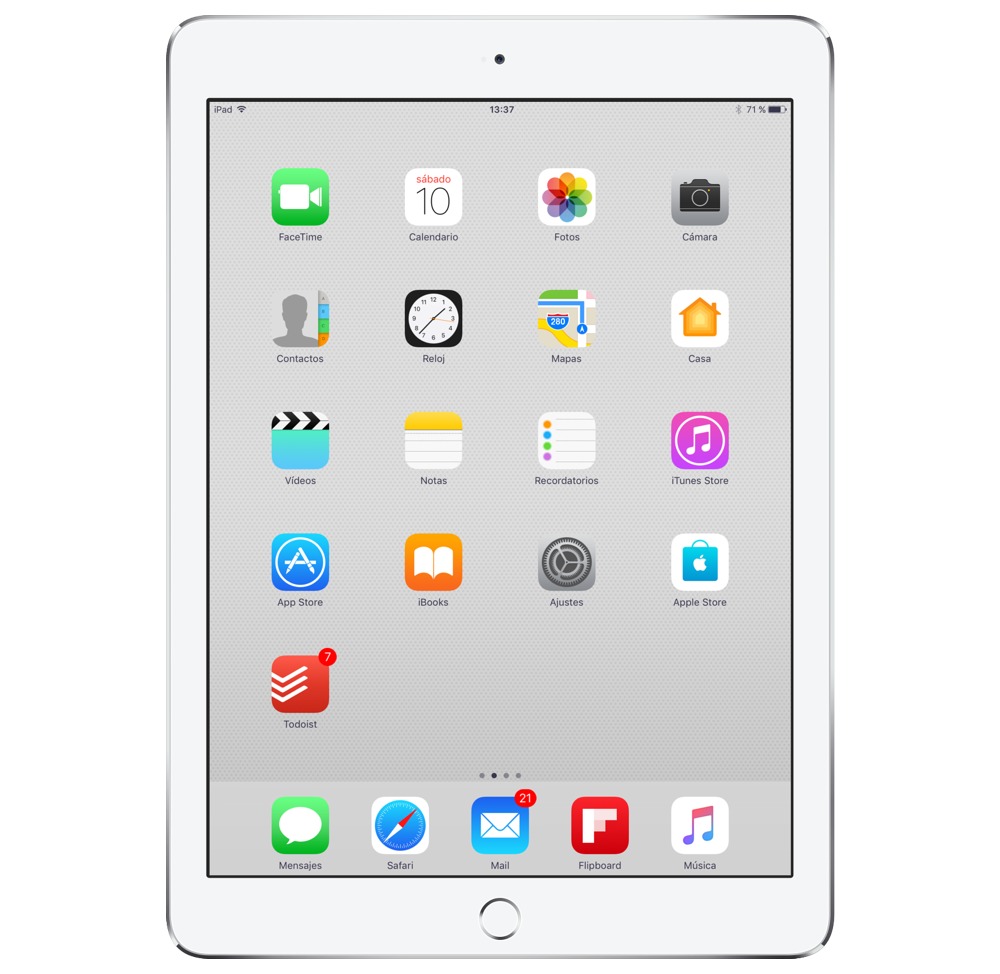 I have an iPad Air (first-gen) 16GB in Space Gray and an iPad Mini (third-gen) 64GB in White/Silver.
Where can we find your wallpaper online?
I'm using Apple's wallpapers.
How are you using your iPad on a daily basis?
Mainly for consuming multimedia, social networks, and sometimes for work (documents, spreadsheets, presentations, etc.). I also use it to sketch projects with Paper and beginning projects with Pixelmator or Graphic. Finally, I've used iMovie to edit some videos. I like that I can start a project from iOS and finish it on my iMac or Macbook.
What apps do you use the most, and why?
Flipboard and Digg to read news; Pages for work, as well as social networks and YouTube for free time.
I also use Paper by 53 for sketching, Graphic and Pixelmator for design projects, and Todoist/Reminders/Calendar to organize my time.
Which app could you not live without?
I love Paper by 53, Pages, Pixelmator, and Graphic.
---
Which Apple Watch do you have?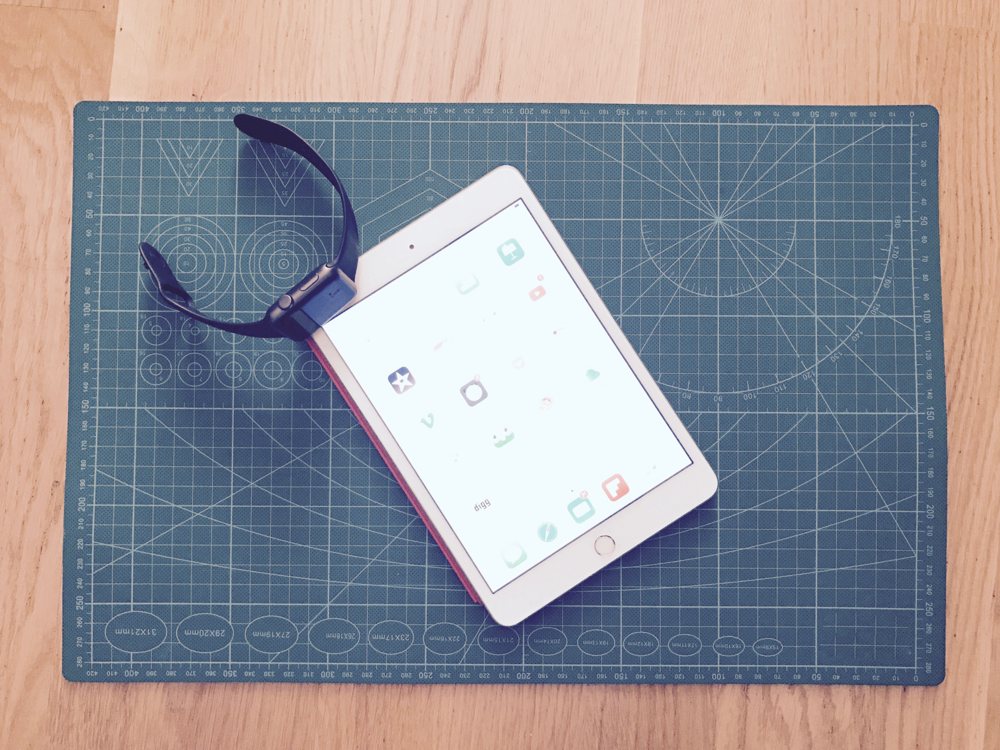 I have a first-generation 42mm Apple Watch in space gray and I love it! I know some people don't like it, but for me it is essential in my day to day.
How are you using your Apple Watch on a daily basis?
I use the Apple Watch every day for monitoring my activity, going through my tasks (with Todoist), and reading my emails and messages (with iMessage and Telegram).
What apps do you use the most, and why?
I use Workout and Activity the most, but I also use Todoist to control my tasks, Alarms, and Music (I love controlling music from my wrist when I'm walking to my job) quite a bit as well.
---
There are more Sweet Setup interviews right here.
Want to share your setup? We'd love to hear from you. Just fill out this form with some basic information and we'll be in touch.
---
Free Productivity Guide: Download our simple guide to productivity to help you improve your workflows and be more focused with your time and attention. Get it here.