Jonathan Pearson's sweet iPhone setup
July 28, 2014
Every week we try to post a new interview with someone about what software they use on their Mac, iPhone, or iPad. We do these interviews because not only are they fun, but a glimpse into what tools someone uses and how they use those tools can spark our imagination and give us an idea or insight into how we can do things better.
New setup interviews are posted every Monday; follow us on RSS or Twitter to stay up to date.
---
Who are you and what do you do?
I'm Jonathan Pearson. I'm a Pastor, a communicator, a blogger, and newly-released author. I write about life, faith, and leadership, and wrote the book for young leaders.
What iPhone do you have?
A white iPhone 5 32gb. I'm excited about the iPhone 6 upgrade already!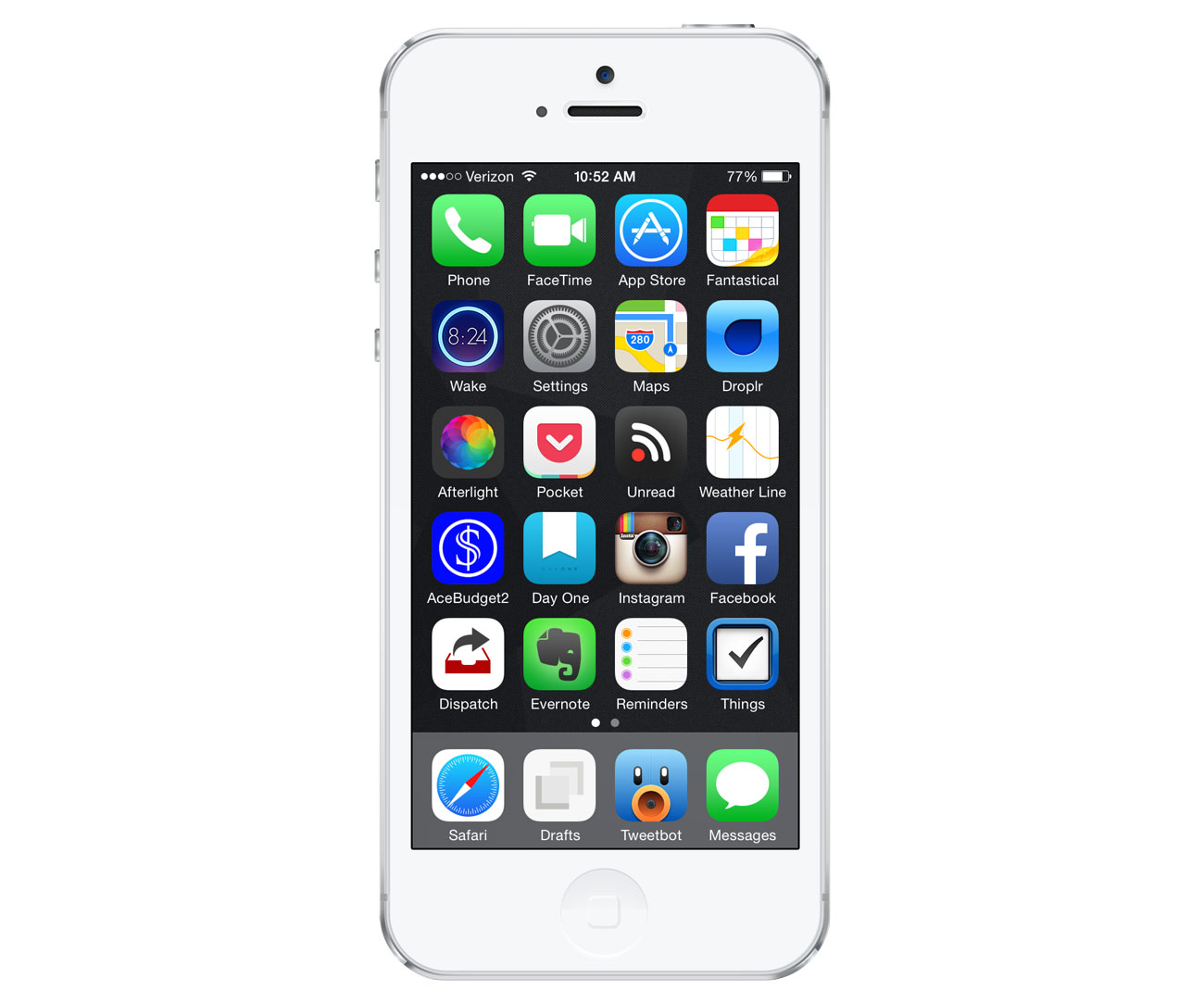 Editor's note: You can find Jonathan's wallpaper here.
What apps do you use the most, and why?
Evernote literally remembers everything for me. I use it frequently to take photos of documents and edit notes I already have. Being a Pastor, Evernote holds a ton of stuff like sermon outlines, blog ideas, and clips from the web.
Things holds all of my to-do life. Projects get planned here. Quick to-dos get placed here. Everything that I need to remember to do goes to Things.
Day One gets more and more use. I use it to journal my devotional time. Also, I'm a new father, so I've kind of been keeping somewhat of a baby book in it. I love the photo import option. He was in the hospital for a few weeks and Day One helped me chronicle so much of that time in his and our lives.
I start much of everything in the Drafts app. It's my "blank sheet of paper" on my phone and on my iPad. Any quick note or idea that I think of goes to Drafts and then gets sent to Evernote, Things, Twitter, Day One, or anywhere else I want it.
Which app could you not live without?
Aside from Evernote above, FaceTime is crazy useful. I did a lot of interviews with the new book and it helps grandparents that live out of town see their new grandson.
Also, Ace Budget 2, while it needs an iOS 7 update, is great at keeping our family budget together. It syncs across iOS devices and works like my brain thinks.
---
There are more Sweet Setup interviews right here.