Jonathan Jensen's sweet iOS setup
December 29, 2014
Every week we post a new interview with someone about what software they use on their Mac, iPhone, or iPad. We do these interviews because not only are they fun, but a glimpse into what tools someone uses and how they use those tools can spark our imagination and give us an idea or insight into how we can do things better.
New setup interviews are posted every Monday; follow us on RSS or Twitter to stay up to date.
---
Who are you and what do you do?
My name is Jonathan Jensen and I run the Products team at a payments company in London. I'm interested in everything tech, especially in the mobile space. I'm fascinated by the convergence of payments and mobile technology, and of course I'm an Apple addict! You can find me talking about these things over on Twitter at @sevendotzero.
What iPhone do you have?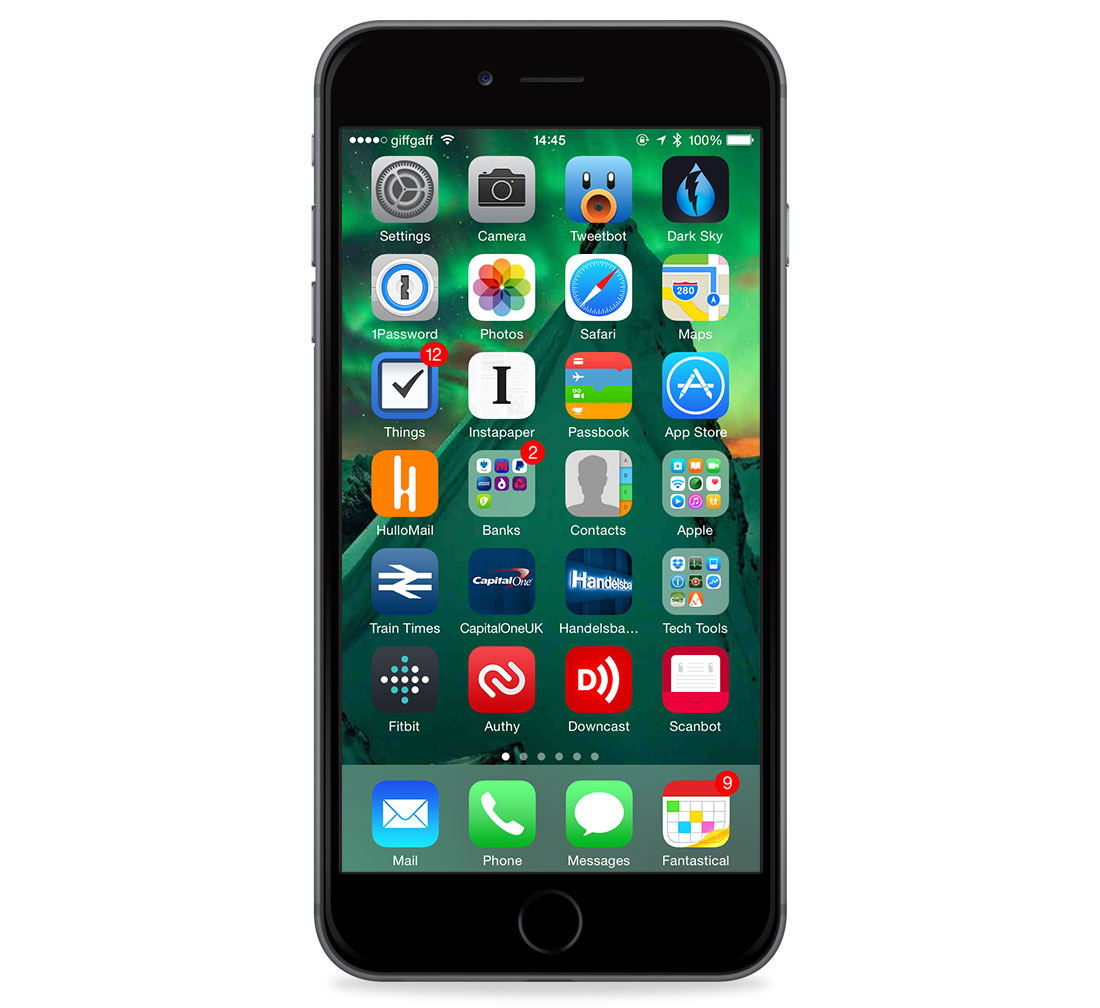 iPhone 6 64GB in Space Grey with a red leather Apple case. I love the bigger screen and being able to now use Touch ID for many apps. The only thing missing for me is Apple Pay in the UK!
What apps do you use the most, and why?
A lot of apps are interchangeable between my iPhone and iPad, so I've listed them against the device I primarily use them on.
Dark Sky for checking before I leave home if it's going to rain; Train Times for checking what's happening with the trains; Things for managing tasks and reminding me what I need to do each day; Authy for two factor authentication; Fantastical for managing my calendar; Handelsbanken for keeping an eye on my main bank account, Capital One for keeping an eye on my main credit card, Messages for both business and personal communication.
Which iPhone app could you not live without?
Things is the app I couldn't live without because it stops me forgetting stuff I need to do each day at work and home.
Which iPad do you have?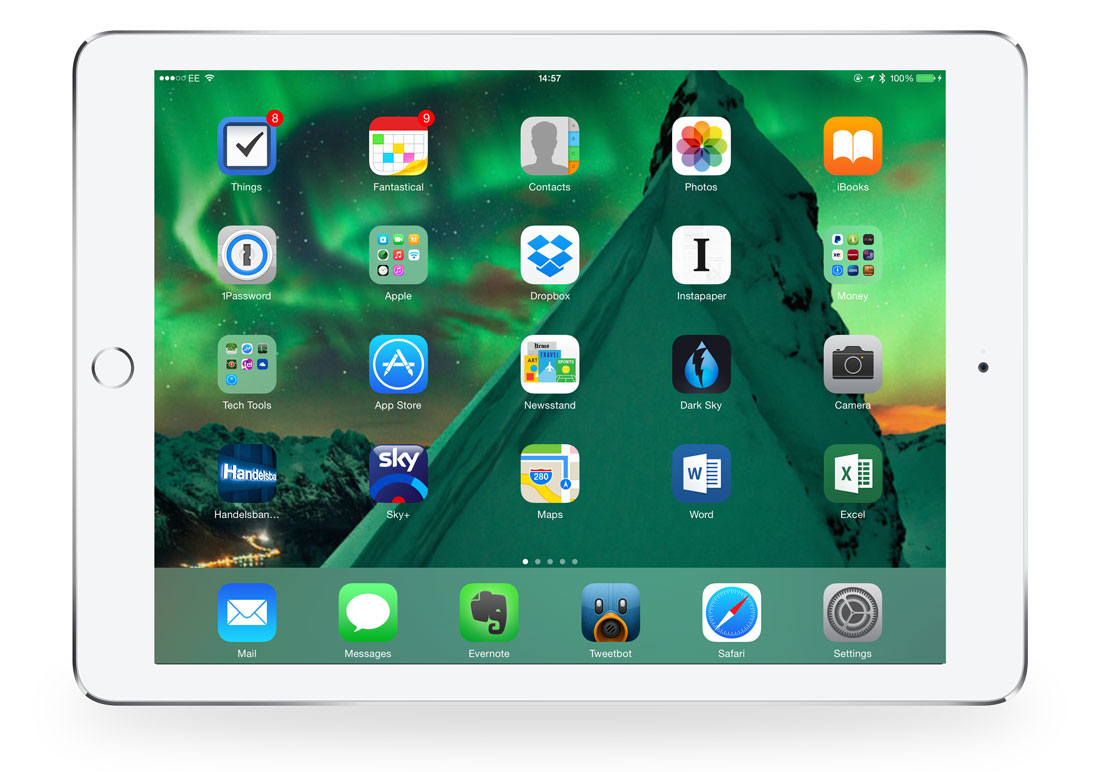 iPad Air 2 64GB Wi-Fi + Cellular in silver with a black Apple Smart Cover and a Waterfield case for travelling. The combination of the 9.7 inch display and the 6.1 mm depth is a fantastic combination and I'm using my iPad more and more. I also frequently use an Apple Bluetooth keyboard with the Origami Workstation for speedier typing.
How are you using your iPad on a daily basis?
I use my iPad as my primary device for email, news, and notes; on the train, in the office and at home. I did switch to the iPad Mini Retina because I wanted a lighter device, but when to the iPad Air 2 for the bigger screen that I prefer for both reading and writing.
What apps do you use the most, and why?
Evernote for capturing meeting notes, business information and personal information; 1Password for all my logins and other secure data; Cloak for securing WiFi connections when I'm out and about; Dropbox for file storage and viewing; Tweetbot for Twitter which is a key source of tech and payments news for me; Instapaper for articles I've seen on Twitter and want to read later; iBooks for reading ebooks and PDFs; Mail for my many email accounts; Safari for web browsing.
Which iPad app could you not live without?
Evernote because I know it's where I will find something I've noted!
---
There are more Sweet Setup interviews right here.