Jonathan Buys' Mac and iPhone setup
October 9, 2017
Every week we post a new interview with someone about what software they use on their Mac, iPhone, or iPad. We do these interviews because not only are they fun, but a glimpse into what tools someone uses and how they use those tools can spark our imagination and give us an idea or insight into how we can do things better.
New setup interviews are posted every Monday; follow us on RSS or Twitter to stay up to date.
---
Who are you and what do you do?
My name is Jonathan Buys, I'm a Christian, husband, father, veteran, writer, and developer. I'm currently a DevOps engineer with a small company working with Amazon Web Services. I've been writing online for quite a while now in one way or another. I (still) maintain my own blog at jonathanbuys.net, and I've written in the past for GigaOm and a few other sites. In my drawer is a rough first draft of a sci-fi novel I wrote up during NaNoWriMo.
What is your current setup?
I've just upgraded to a 2017 iMac 5k with 16 GB RAM and a 512 GB flash drive. It's a fantastic machine. Plenty of power, beautiful display, all the ports I need and only one cable for power. I'm using the latest Apple Magic Keyboard and Trackpad. I love the trackpad since I've been able to get rid of the ugly mousepads on my desk. In my left-hand drawer is a ScanSnap S1300i which is the starting point of my paperless home workflow. I also have a 2015 13″ MacBook Pro that I use for travelling.
Where can we find your macOS wallpaper?
Right now I'm using the dark gray solid color background. I love the photos that Apple ships, but they don't really work well for creating a work environment suited for long periods of concentration. The last thing I want is to be distracted by the wallpaper while I'm trying to write a new script.
What software do you use and for what do you use it?
How people use software is endlessly fascinating to me. It's like their own unique recipe that makes their Mac really theirs. For me, I use most of the built-in Apple apps like Safari, Mail, Calendar, Photos, Messages, and iTunes. I'm a fan of high-quality third-party software, and I've accumulated what I believe to be a collection of the best in class.
Productivity
System Enhancements
How would your ideal setup look and function?
Eventually, I'd like to not need three separate devices. Right now I've got an iPhone, a 13″ MacBook Pro, and the iMac. Someday I'd like to be able to run everything off my phone. The technology for this doesn't exist yet, but someday I'd like to be able to just set my phone next to a big screen, keyboard, and trackpad and have the familier Mac interface pop up. What if the "Mac" interface was just an app on the iPhone? Or a second skin that was only present when using it "docked"? Someday I think we'll get there. It's just going to take some time.
---
What iPhone do you have?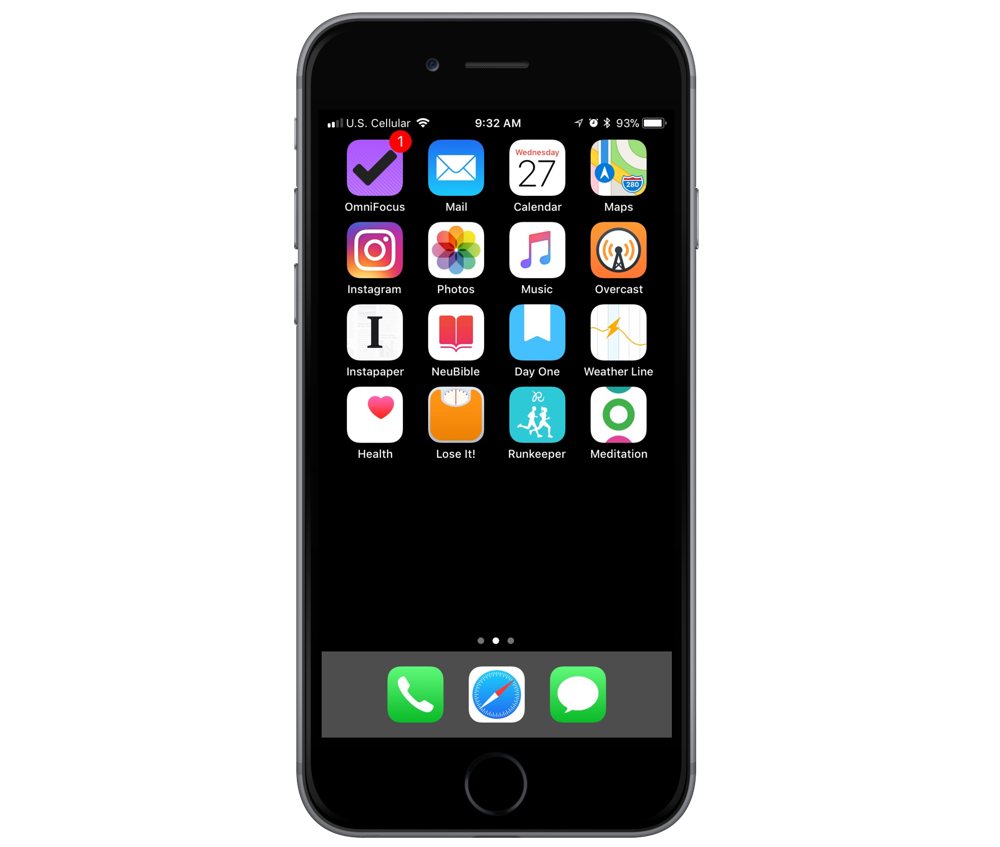 I currently have a Space Gray iPhone 6S. I'm holding onto this one until it doesn't work with the latest iOS release. Or it breaks, whatever comes first.
What apps do you use the most, and why?
My iPhone is not a productivity device, it's more of a lifestyle device that assists me in making healthy choices and tracking how I'm doing with physical and mental fitness. My most used apps are Messages, to keep in touch with friends and family, the Health app, Lose It, Runkeeper, and Meditation Studio to keep fit. Weather Line, so I know what to wear on my next run, and Day One and Workflow to make a new journal entry after a run. Instapaper and NeuBible for reading and studying, Maps for getting me where I need to go, and Photos and Music for, well, photos and music. And of course, Overcast for podcasts to listen to on long drives and long runs.
Which app could you not live without?
Honestly, I could lose everything else on the phone as long as I could still get in touch with everyone with Messages. But, in that case, I'd have to go get the new iPhone X hotness.
I don't use an iPad. ¯_(ツ)_/¯ Maybe someday, if it ever advances to the point that I can work on it. I've tried, it just doesn't work for me.
---
There are more Sweet Setup interviews right here.
Want to share your setup? We'd love to hear from you. Just fill out this form with some basic information and we'll be in touch.
---
Wait. There's a Bonus….
Custom Productivity Templates
We have a set of custom productivity templates that work well with the iPad app, GoodNotes. And if you want to try them out, we've put together a free guide that can help you.
We'll show you…
How to create and save custom page templates in GoodNotes.
How to use those page templates to transform GoodNotes into your own productivity notebook (or any other type of notebook replacement).
Plus, we also have included a couple of our custom productivity templates for you to get started with. These templates are right out of our popular productivity course.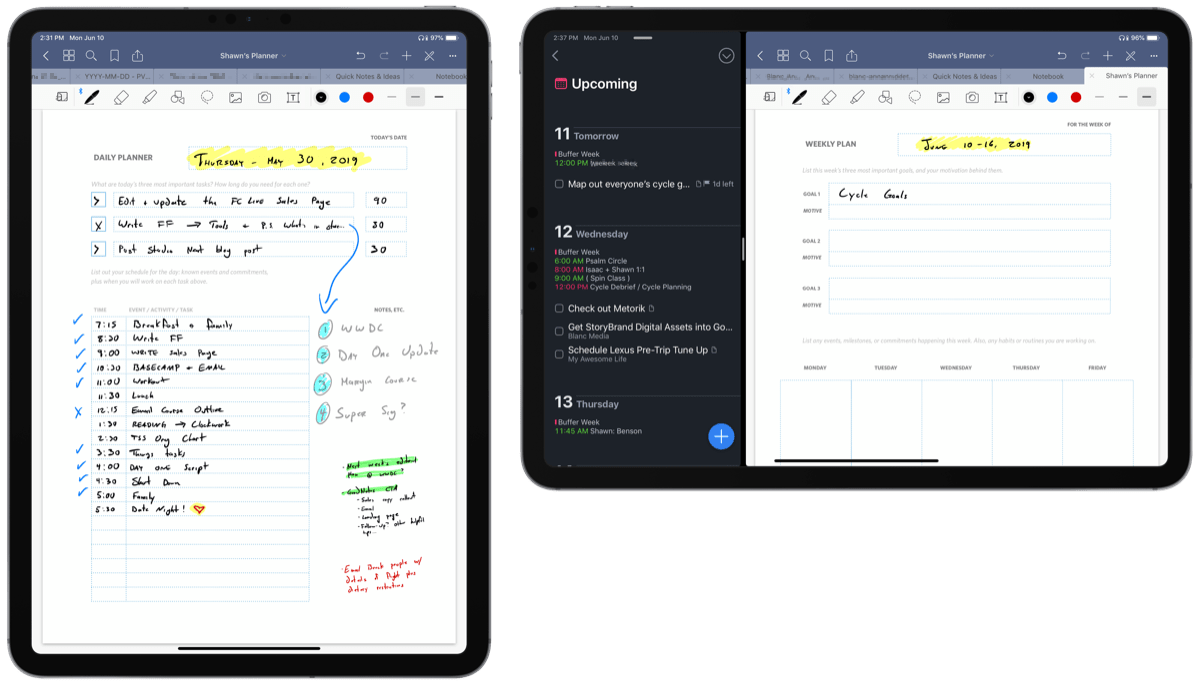 The custom templates and the guide are available for FREE to our email subscriber community. And you can get it right now. By joining the Sweet Setup community you'll also get access to our other guides, early previews to big new reviews and workflow articles we are working on, weekly roundups of our best content, and more.