Jeffrey Shih's Mac and iPhone setup
November 21, 2016
Every week we post a new interview with someone about what software they use on their Mac, iPhone, or iPad. We do these interviews because not only are they fun, but a glimpse into what tools someone uses and how they use those tools can spark our imagination and give us an idea or insight into how we can do things better.
New setup interviews are posted every Monday; follow us on RSS or Twitter to stay up to date.
---
Who are you and what do you do?
I'm Jeffrey Shih, an Emergency Room Physician and lecturer in the Faculty of Medicine at the University of Toronto with a specialized interest in Emergency Ultrasound. The use of ultrasound allows me to visualize and diagnose diseases right at the bedside, thus providing a higher quality of care to my patients.
I'm also the Program Director of an Emergency Ultrasound Fellowship Training Program for Emergency Physicians and recently published a book, "Ultrasound for the Win! Emergency Medicine Cases."
What is your current setup?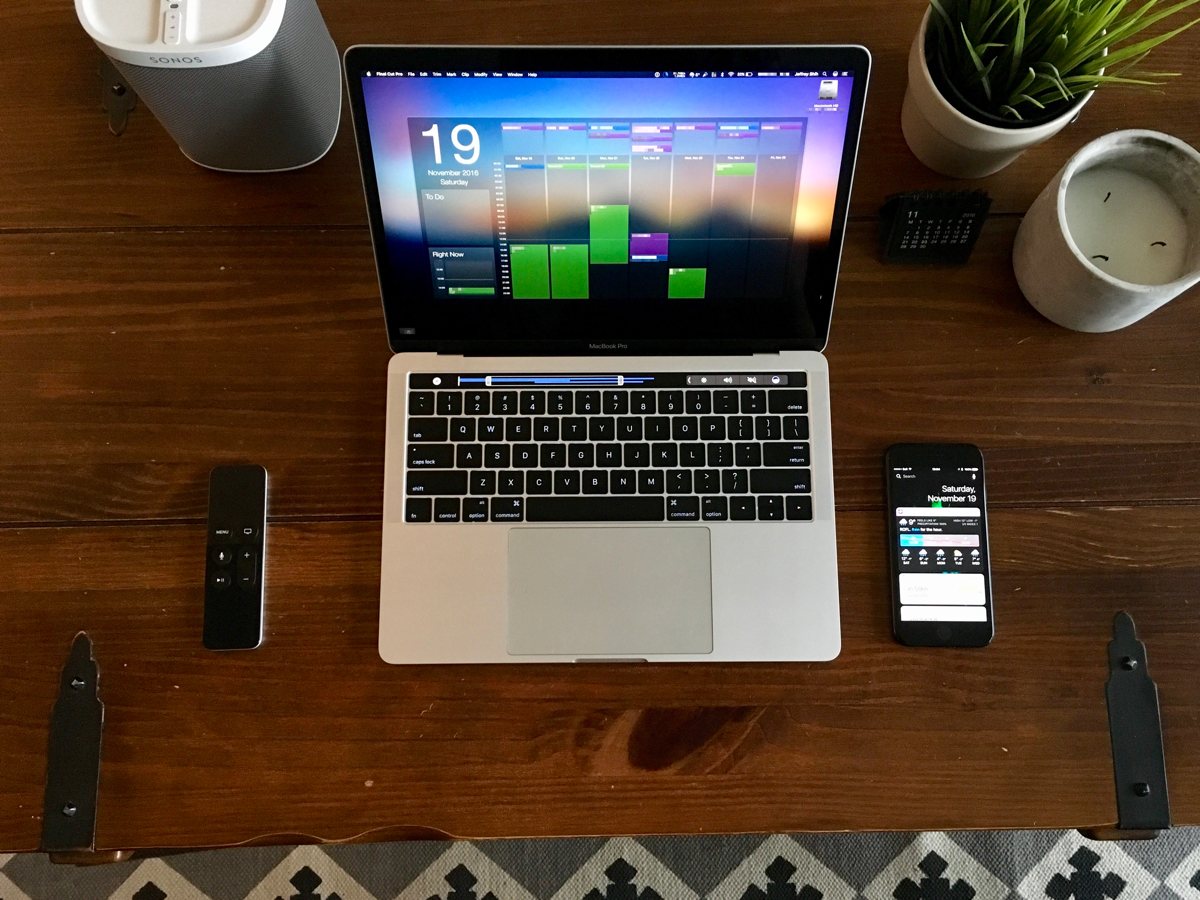 Editor's note: You can download a copy of Jeffrey's desktop wallpaper here.
I have a 13" MacBook Pro with Touch Bar, 2.9GHz with 512 GB SSD. The USB-C ports can be inconvenient at times (so many dongles!), but the portability of this notebook is perfect for my always-on-the-go schedule.
What software do you use and for what do you use it?
How would your ideal setup look and function?
I'm pretty happy with my current setup!
---
What iPhone do you have?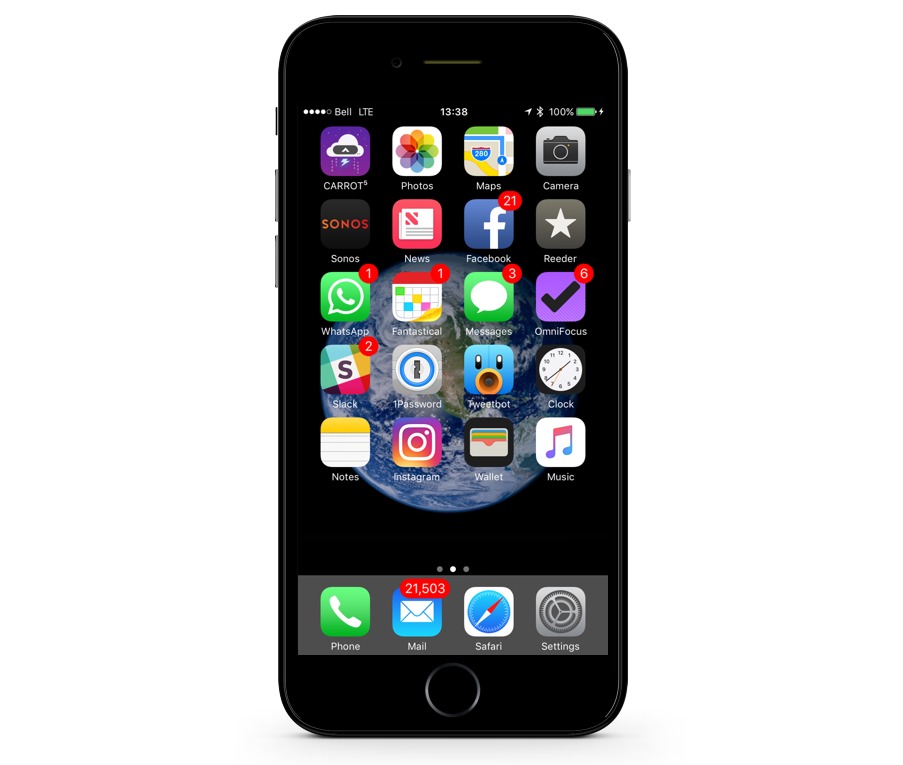 I have an iPhone 7 Jet Black 128 GB. I find the Jet Black to be much less slippery than the others in the line and it can also be used case-free, although it tends to scratch easily.
Where can we find your wallpaper online?
I can't recall where I got it, but it's a throwback to the wallpaper from the original iPhone.
What apps do you use the most, and why?
Mail: The stock mail app has made significant improvements over the past few versions of iOS, and I'm quite happy with it. As you can see though, I get a ton of emails and gave up on an "Inbox Zero" mentality a while ago. Instead I "flag" important emails that I need to follow up on or use the "peek" 3D Touch feature to quickly see if an email requires a reply or follow up.
Slack Email can be overwhelming, and Slack has simplified communication with colleagues for me. It's far easier to contact team members with a quick message using this app without the formality that comes with email. It's also great for quickly polling colleagues on ideas and for planning meetings. I have two separate Slack Teams, one for the Fellowship Program, and another for a blog I write for called "Academic Life in Emergency Medicine."
Tweetbot: Hands down the best Twitter client for iOS. There's been a large rise in the number of doctors that are using social media to disseminate new medical knowledge amongst our community with the #FOAMEd (Free Open Access Medical Education) movement. I've also just recently begun posting on Instagram (@jshihmd), so you can find me on there as well!
Notes: I've officially jumped ship from Evernote and went all in with Apple Notes, which syncs seamlessly between all my devices. It's been working well for me.
Reeder: My RSS reader of choice. I like how customizable it is and the minimalistic interface. It's great for catching up on the latest medical news and studies.
1Password: With passwords becoming more frequent and increasingly complex, who can remember them all?
OmniFocus: Hands down the best "GTD" task manager. The hub of my work and personal life.
Fantastical 2: I have a busy and constantly shifting schedule (I could be working a 7 AM shift one day, and an 11:30 PM night shift the following day). This necessitates having the app synced with my work calendar with alerts reminding me when I need to be in the ER for a shift or need to attend a meeting or a teaching session. I find Fantastical to be more intuitive and far superior to Apple's stock calendar app, which now hides in a corner in a folder on my phone.
Podcasts: Great for listening to medical podcasts on the go with the ability to automatically download new episodes.
Apple Music: The curated playlists that automatically update on a regular basis and download to my iPhone + CarPlay is a much more pleasant commute to work in Toronto's stop-and-go traffic.
Which app could you not live without?
OmniFocus and Slack — keeping track of a busy schedule would be nearly impossible without my iPhone, and both of these apps are crucial to organizing and keeping track of all my personal and work obligations.
---
There are more Sweet Setup interviews right here.
Want to share your setup? We'd love to hear from you. Just fill out this form with some basic information and we'll be in touch.
---
Free Productivity Guide: Download our simple guide to productivity to help you improve your workflows and be more focused with your time and attention. Get it here.