Instapaper 7.7 for iOS Introduces True Black Theme, iPad Pro and Smart Keyboard Support
December 12, 2018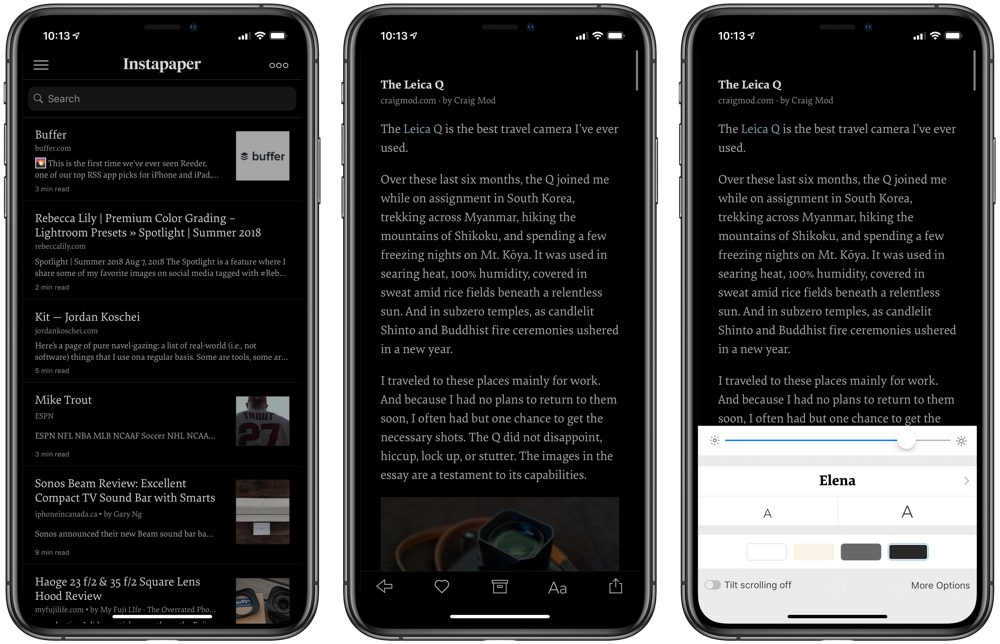 Instapaper received a big update this past week, introducing support for the newest iPad Pros, a new true black theme for OLED iPhones, and support for keyboard shortcuts. Instapaper has been on a rollercoaster over the last year or so, with GDPR issues, changes of ownership and independence, and so on. It's still our pick for the best read-it-later service as of right now, and this update brings it back to where it needed to be.
---
Check out our in-depth course for Ulysses…

---
True Black Theme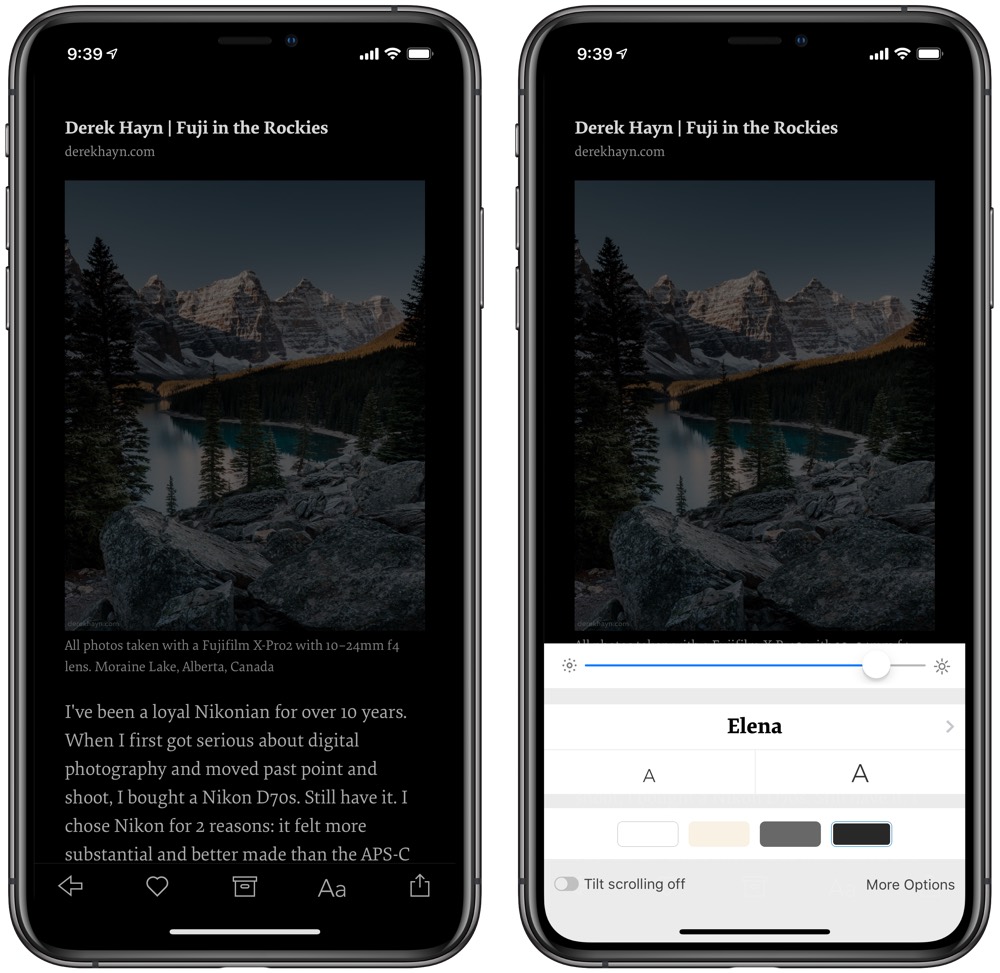 For OLED iPhone users, Instapaper 7.7 now has a true black dark theme that blends in nicely with the iPhone's bezels. I sway back and forth between the deep grey dark themes some apps use and the true black theme others use, but the true black looks exceptional in Instapaper 7.7. This theme gives the illusion of there being nothing between you and the text on screen.
iPad Pro Support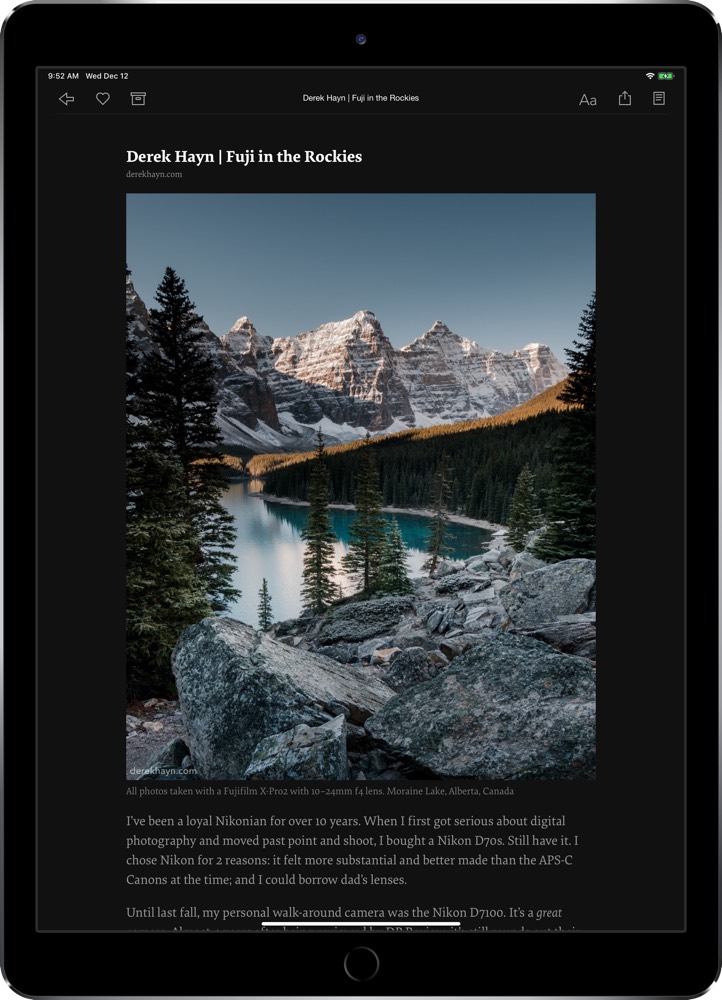 Slowly but surely, the newest iPads will be supported by all the major apps on the App Store. Instapaper 7.7's support for the new iPad Pros brings it up to date with Pocket and ensures the interface flows right into the new iPad's rounded corners.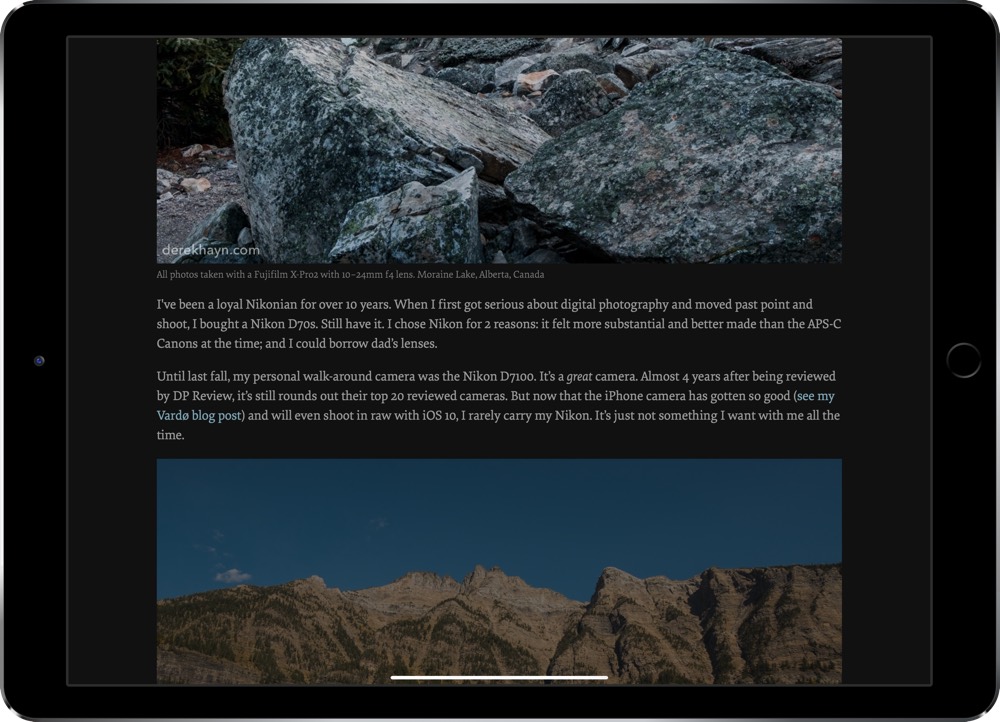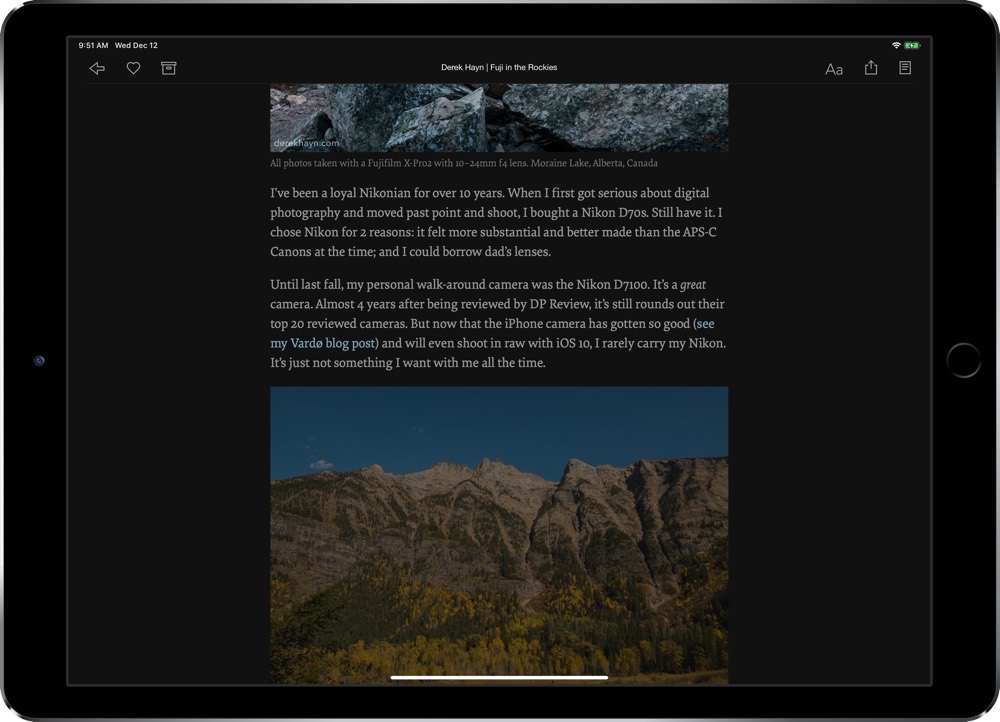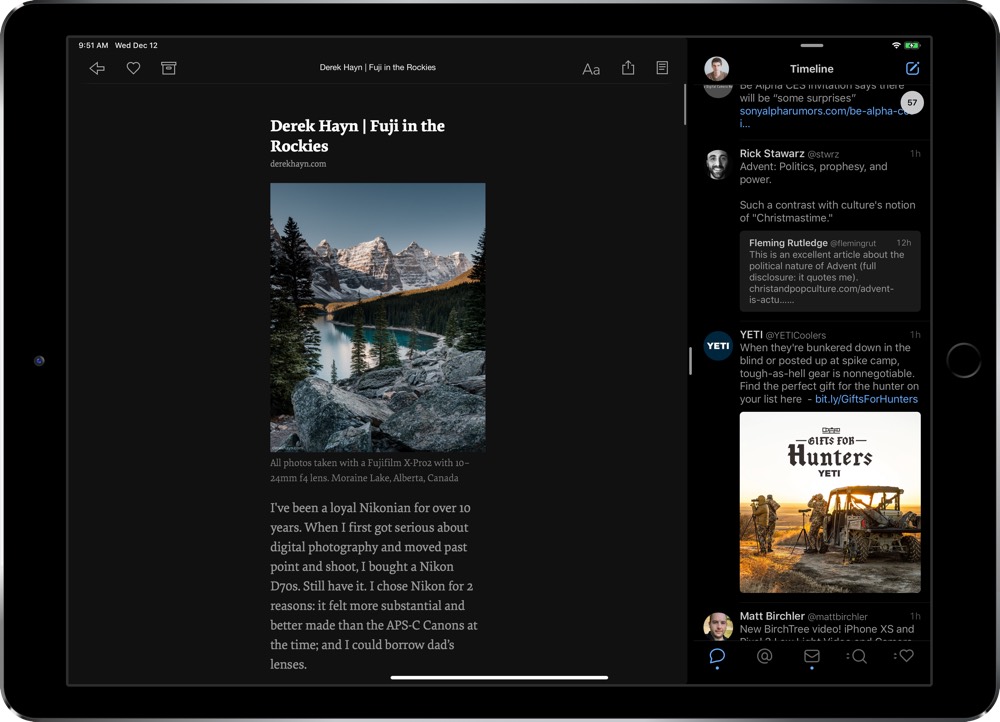 This being said, I'm not sure I'm a fan of how Instapaper looks on the larger 12.9-inch iPad Pro, specifically in landscape orientation. Line lengths are quite lengthy in the default reader view, so I've found I need to minimize line length in the customization settings. Then, if I throw Instapaper into a Split-View mode, the body becomes hilariously narrow.
The same can be said about the default list view of saved articles. Unfortunately, this list view isn't customizable.
External Keyboard Support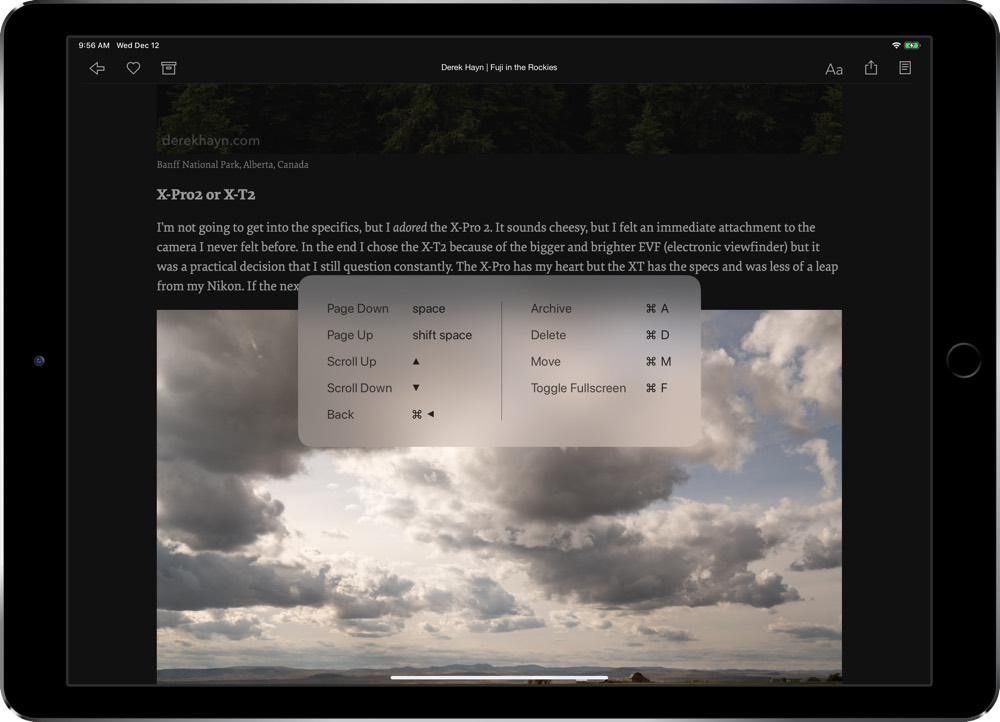 Increasingly, using an iPad Pro to its deepest potential requires an external keyboard. Instapaper 7.7 introduces keyboard shortcuts for navigating within articles as well as navigating in table views, collection views, and scroll views.
Some of my favorites include the ability to archive an article with a keyboard shortcut as well as the very natural space bar shortcut for paging up and down inside an article.
Summary
With a range of administrative and logistical issues seemingly behind them, I'm excited to see how the Instapaper team continues to improve the app heading into the future. Instapaper 7.7 feels like a nice "catch-up" update, introducing many features we've seen in other competing apps.
This said, Instapaper always holds a special place in my heart. It's the second app I ever purchased on the App Store way back when (right behind Reeder) and I've been a loyal Instapaper user for a long, long time. The reading environment is super enjoyable and perfect for snuggling into the corner of the couch with a hot cup of coffee on a Saturday morning.
Instapaper 7.7 is a free update for all users on the iOS App Store.
---
Check out our in-depth course for Ulysses…

---