Illya Starikov's Mac and iOS setup
September 28, 2015
Every week we post a new interview with someone about what software they use on their Mac, iPhone, or iPad. We do these interviews because not only are they fun, but a glimpse into what tools someone uses and how they use those tools can spark our imagination and give us an idea or insight into how we can do things better.
New setup interviews are posted every Monday; follow us on RSS or Twitter to stay up to date.
---
Who are you and what do you do?
I am Illya Starikov; a full-time Computer Science student by day, and (still) a full-time Computer Science student by night. I like to pretend I am a programmer, but I'm really just stack-overflowing my way though life trying not to mess up. I enjoy occasional web development on the side, as well.
For my free time, I like to indulge in podcast listening, reading, writing, Vexillology (that's a thing), enjoying photography, drinking too much coffee and tea, and staying active.
What is your current setup?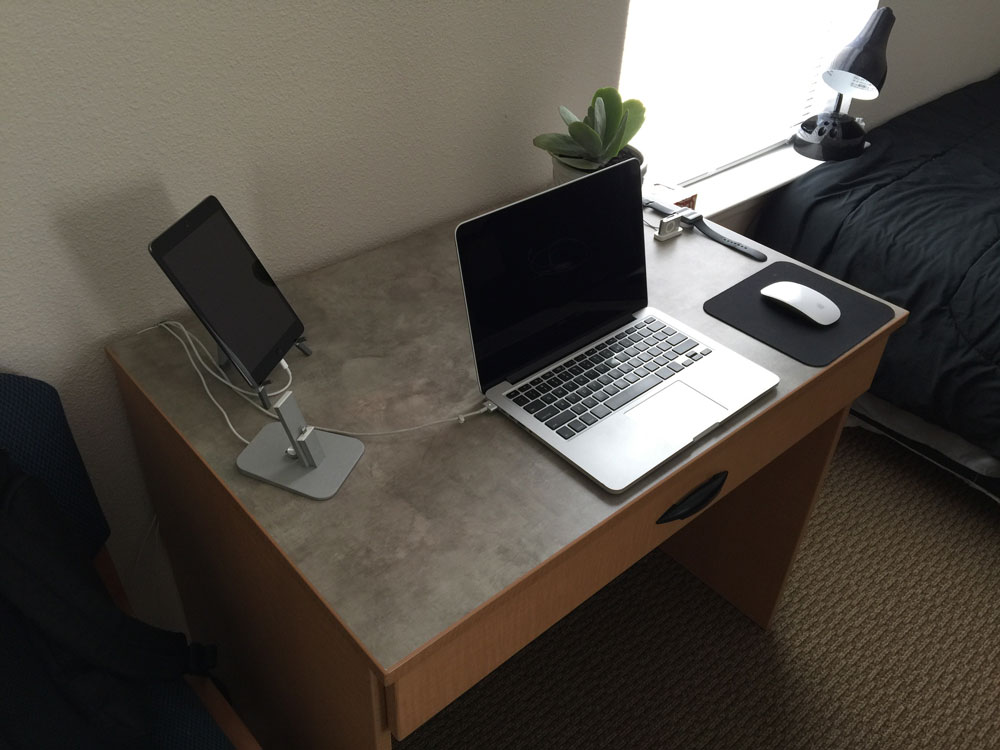 My current setup revolves around my devices (and yes, that is an iPod Shuffle). My 13″ MacBook Pro Retina is front and center for when I need to do something digitally, but has space to be pushed back when I need to do Calculus or Physics homework. I keep my iPad and iPhone to my left for easy access, and my iPod and Apple Watch charger to my right in case I need to quickly charge one of the two.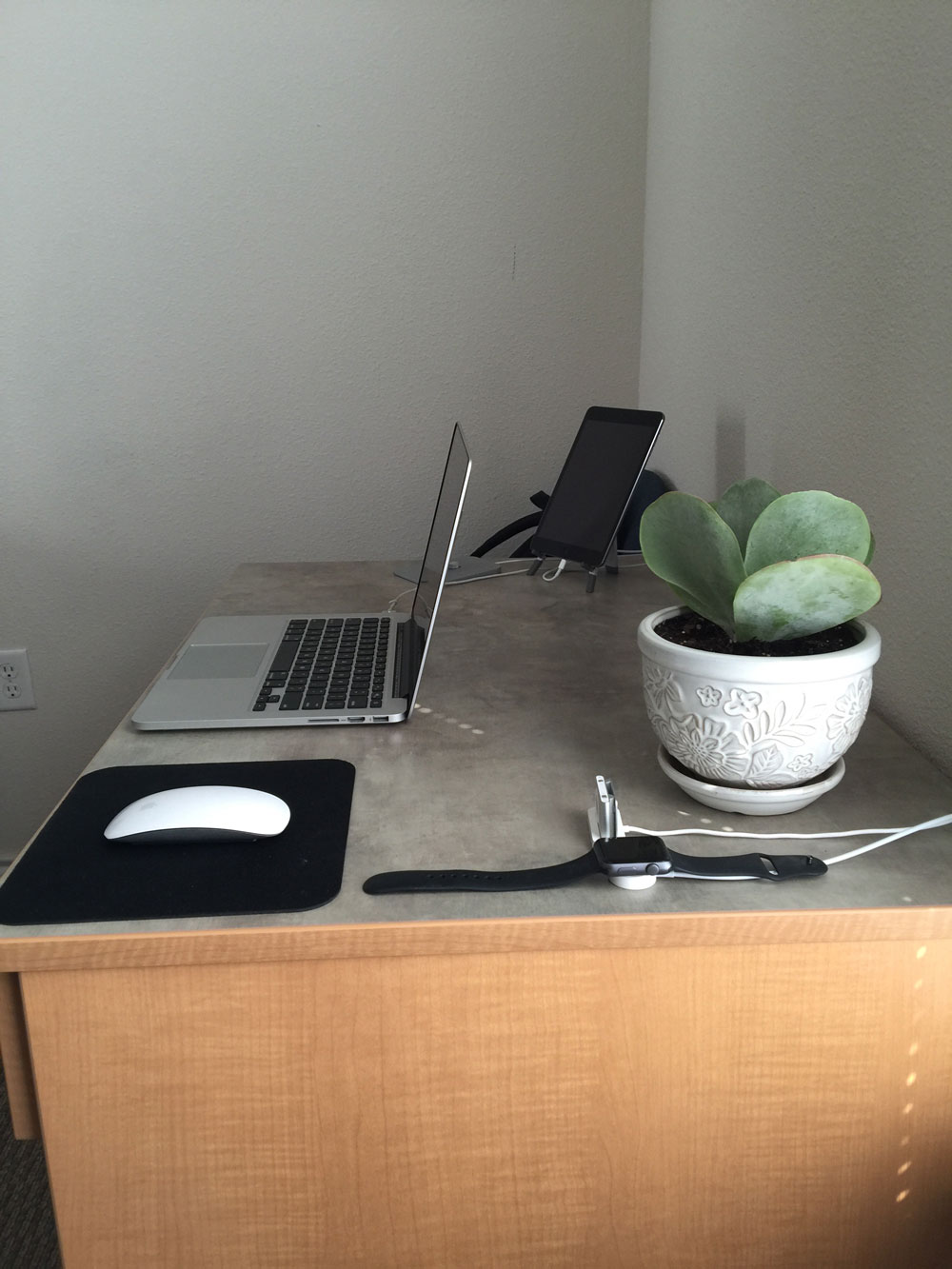 Also, I have a plant that always keeps me company.
What software do you use and for what do you use it?
My day begins in OmniFocus and Fantastical so I can get a rough idea of how my day is going to go. I enjoy looking ahead and planning my day out.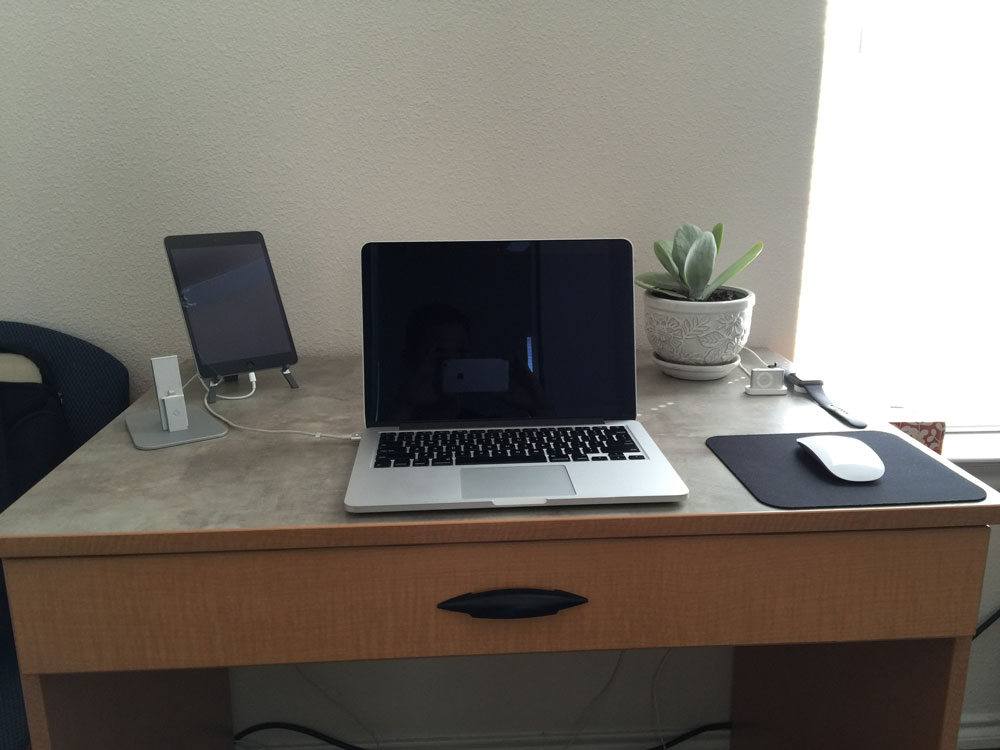 For development: Xcode, CodeRunner, and Sublime Text. Xcode is not only great for iOS development, but I use it exclusively for school when I have to build command-line C++ programs. CodeRunner helps me prototype small snippets of C++ or Python. Finally, Sublime Text is an all around amazing text editor, ranging from plain text to Javascript/HTML/CSS.
Since I write almost exclusively on the Mac, I am trying out Ulysses. There are many great options out there, and I regularly like to give every application a fair shot.
How would your ideal setup look and function?
A 5K Retina iMac couldn't hurt…
---
What iPhone do you have?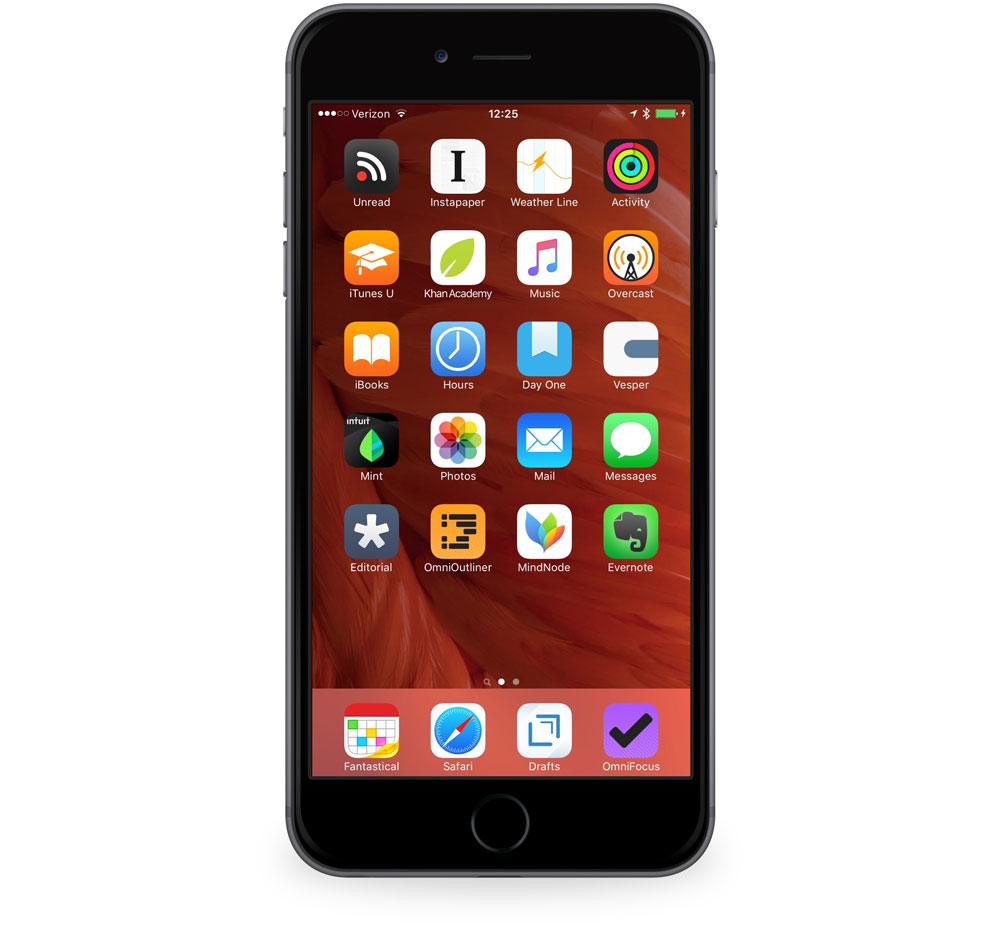 My current iPhone is the 6 Plus, 128 GB.
I was reluctant to try the larger iPhone at first, but now I see the allure for the larger screen size. Nothing quite compares being able to read a book anywhere, anytime compared to lugging around a Kindle or iPad. It's a beautifully designed phone, and the curved glass makes it quite nice to hold.
What apps do you use the most, and why?
It's quite a frenzy. I enjoy reading and catching up on the news; so Unread, Instapaper, and Apple News are launched daily. For times when I want to tune the world out with headphones, I'll listen to music (still sticking with Apple Music), a podcast (Overcast has been my jam for the last year), or watch a Khan Academy video.
For productivity, I use Hours, MindNode, Dropbox, and Editorial to keep myself paperless — my digital side is much more organized than analog. For finance, I can't live without Mint. I also like to regularly keep up on my health, so I use Activity, Pillow (for sleep tracking), and Pocket Yoga.
Finally, my dock holds the heavy hitters: OmniFocus and Fantastical are my two most important apps, Drafts captures any ideas or thoughts, and Safari is by far my browser of choice.
Which app could you not live without?
Yikes… I can't choose between OmniFocus or Fantastical, as both determine how my day is going to go.
Fantastical keeps my head straight. As soon as I dedicate myself to something time-specific, I immediately put it into Fantastical. As irritating as it is, I invite everyone involved in meetings, lunch, etc.
While Fantastical lays out the landscape of my day, OmniFocus lays out what I want to accomplish on that day. As cliché as it sounds, I live in OmniFocus.
---
Which iPad do you have?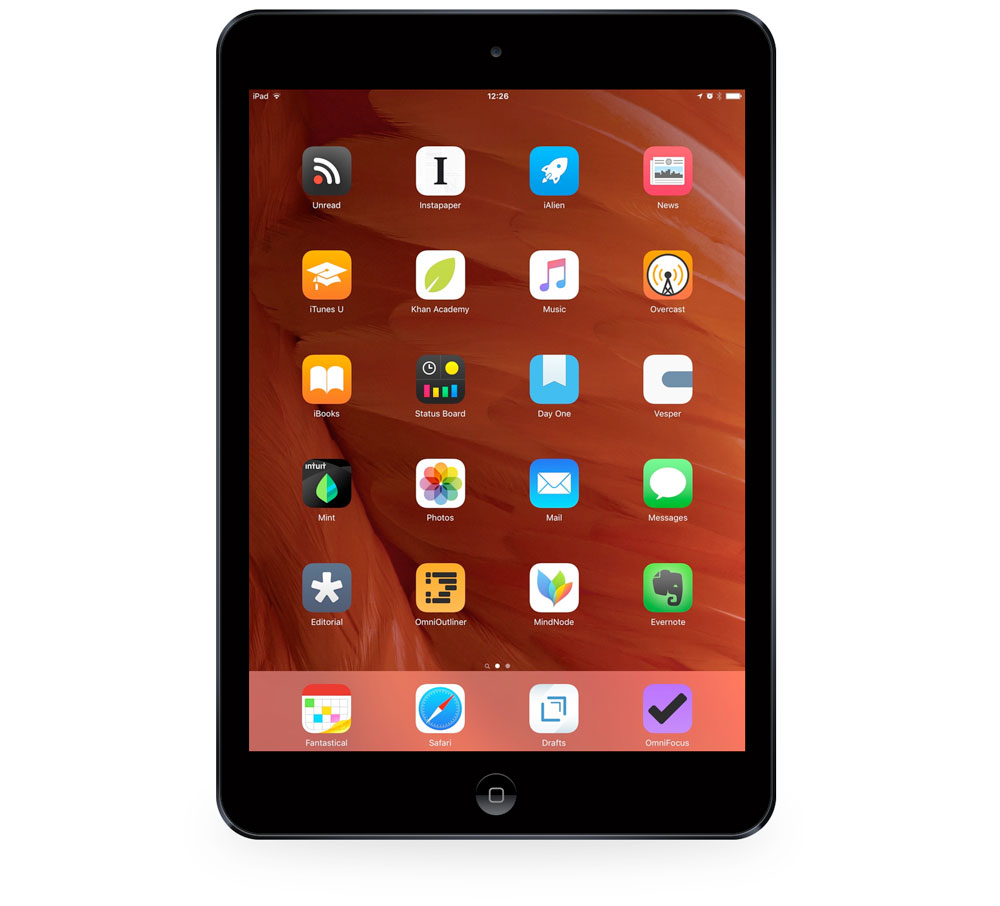 I have the Retina-Pad Mini, 32 GB.
I was torn between the new Air 2, and the iPad Mini 2 — but at the end of the day, the iPad Mini's smaller form factor made it more appealing to travel with and read on.
How are you using your iPad on a daily basis?
My iPad use is quite stereotypical: an in-between for the Mac and iPhone. I mostly use it for reading, browsing the internet, occasional writing, and games.
What apps do you use the most, and why?
Unread and Instapaper. Unread is a beautiful RSS reader that I use every night before I go to bed for catching up on things, and Instapaper is by far my favorite read-it-later service.
I got a stand for my iPad just so I could use Status Board to keep all my information a glance away. I think Panic did a wonderful job with the redesign, and I highly recommend the upgrade.
I enjoy Reddit on the iPad much more, and Apple News is my go-to for news aggregation, but it still could use a lot of work.
Which app could you not live without?
iBooks. I bought the iPad mostly for reading, and iBooks has been my pick for a while now. I previously had a Kindle, but reading was just not enjoyable on it. Since I got my iPad, I have read many more books digitally as opposed to physically.
---
There are more Sweet Setup interviews right here.