Ideas and Focus: The 2-for-1 Sale
August 26, 2020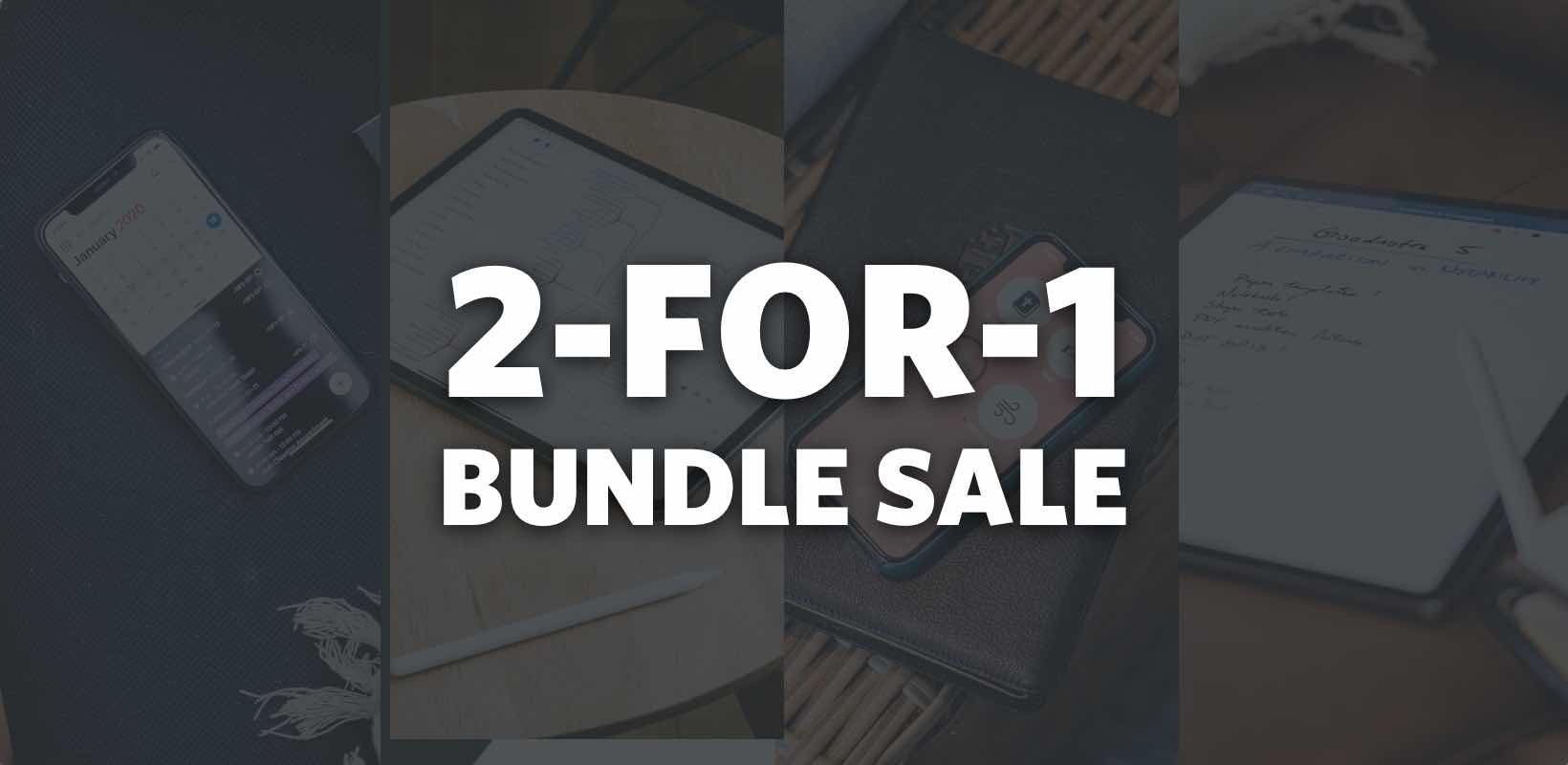 There are two "modes" of creative work.
First, there is the mode where you are coming up with ideas, getting inspiration, and making all sorts of connections.
Secondly is the mode where you are focusing, making decisions, and doing the work.
If you are only ever in idea mode, then you're never actually getting anything done. There is a lot of movement, but nothing to show for it. It can lead to a lot of nervous anxiousness.
But if you are only ever in focus mode, then you will run out of ideas and inspiration. You'll feel frustrated and burnt out.
These two modes require different ways of thinking, different approaches, and even different tools.
For the next three days (until Friday, 28 August), we're offering two different packs for sale.
An Ideas Pack and a Focus Pack. Each pack includes two courses for the price of one.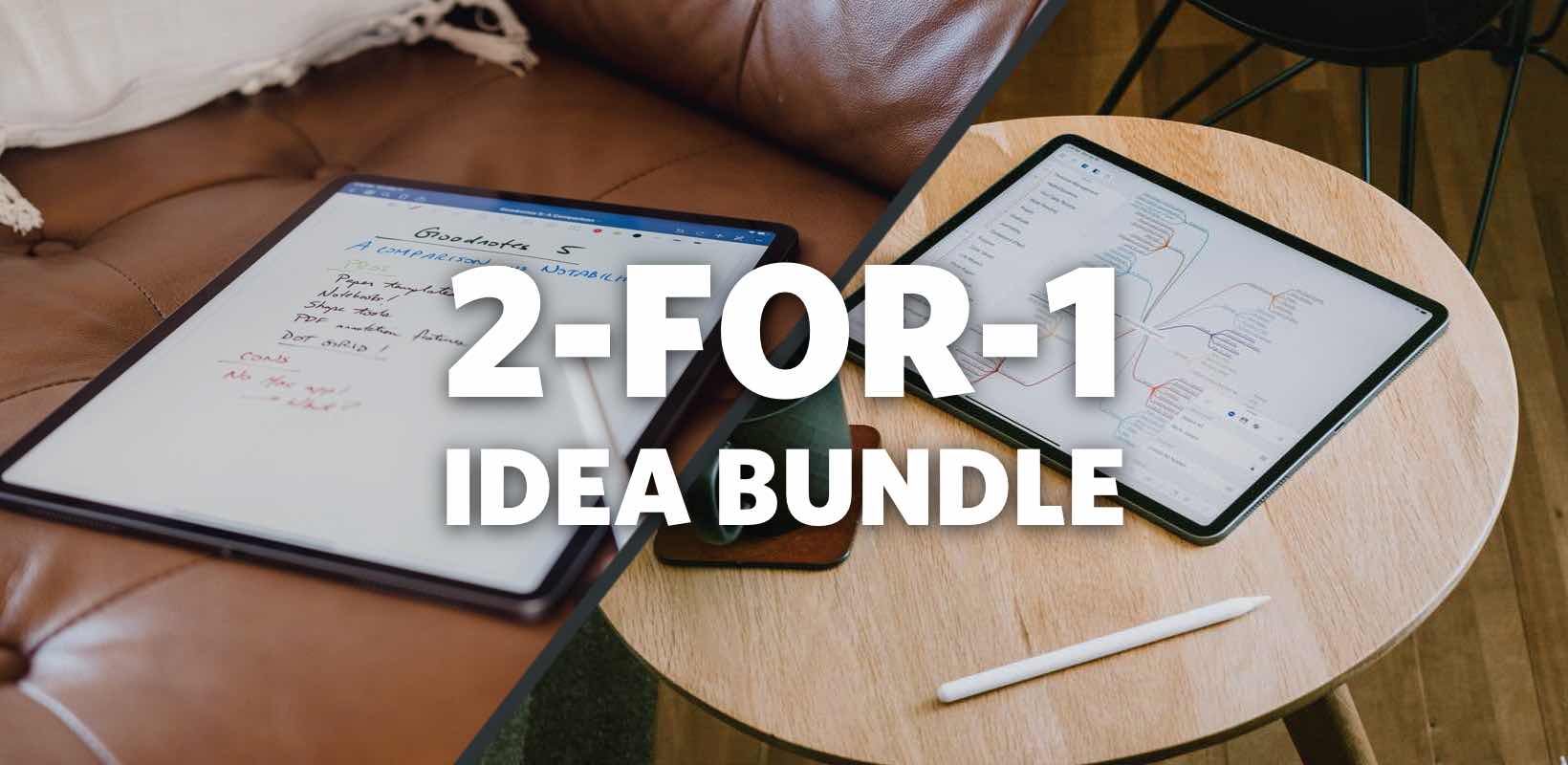 1: The Ideas Pack
Two of our favorite courses for brainstorming, wild thinking, mind-mapping, and idea development. You'll get access to Mastering Mind Maps plus Learn GoodNotes.
This bundle is for those with ideas all over the place and just need to start making sense of them. We'll show you how to use two of our favorite tools for Idea Development: MindNode and GoodNotes.
We'll also walk you through our 4-part process for Idea Development, which will save you hours on the back end when it comes time to do the work.
And you'll also get access to our complete library of custom, in-house productivity templates that we use on our iPads.
Get the Idea Pack for just $57 (save 40%).
---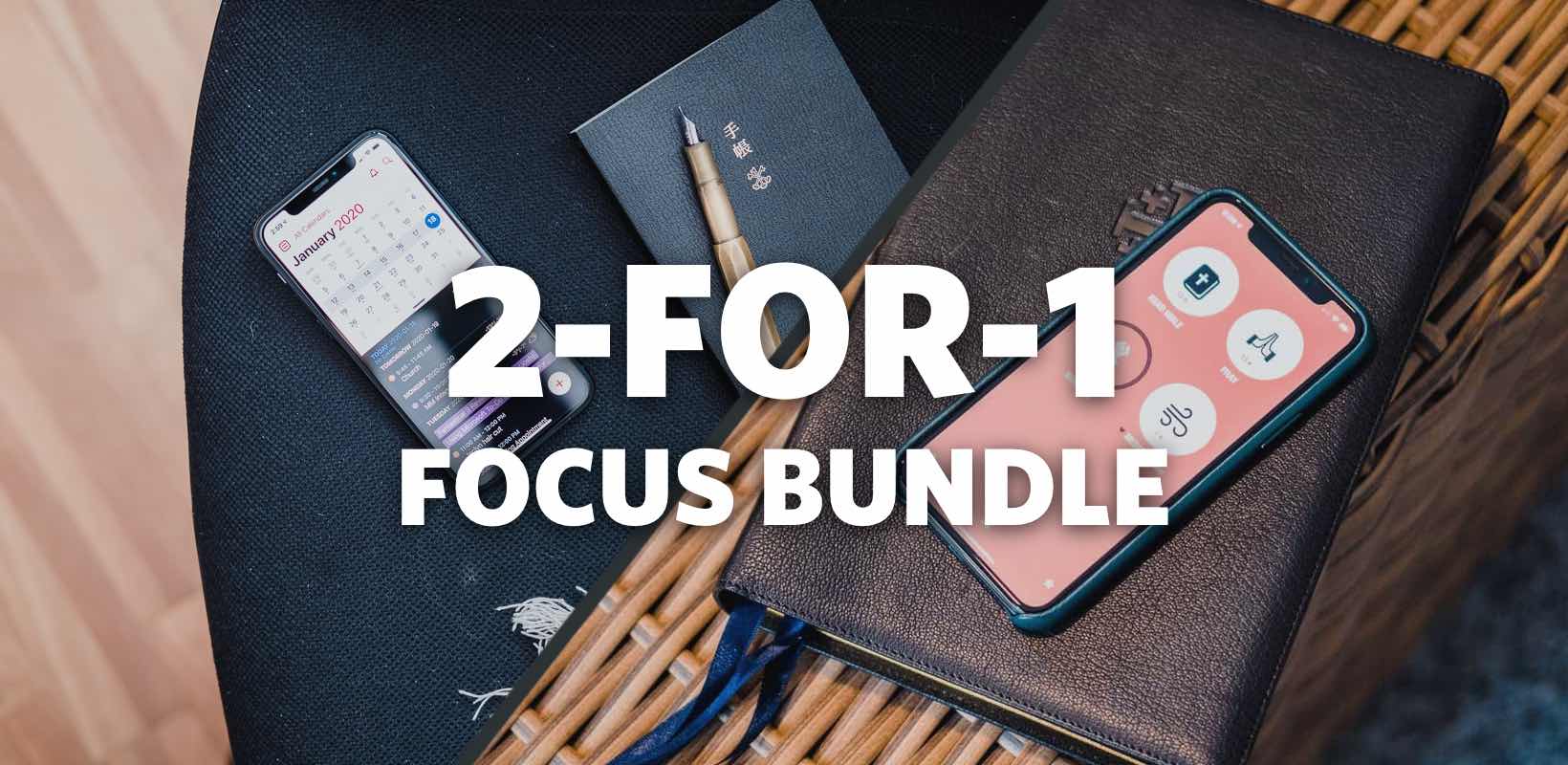 2: The Focus Pack
This 2-part course bundle is for those who want to be more productive and focused. You'll get access to our popular courses on Timeblocking and Habits.
You will learn how to plan your day and build better routines.
Discover how to use "time blocks" to be more productive and make the most of the time that you have available to you.
And then, we'll show you how to easily incorporate your routines and habits into your daily time blocks so that focus and productivity become more effortless.
Get the Focus Pack for just $39 (save 40%).
---
Interested in all of the above? Tap here to get both the Idea and the Focus packs for just $96 total.