How to troubleshoot incorrect matches on Apple Music
April 21, 2016
On occasion, Apple Music can get really confused when uploading your locally-ripped music from iTunes into iCloud Music Library. This is especially true of live albums. It can be extremely frustrating to go to play a live song and hear the studio version instead. I've run into this on a number of occasions, and I have managed to fix it every time. Here are some tips:
Delete the song and/or album from iCloud Music Library on iOS.

After deleting it, go back to iTunes on the Desktop, right-click the file and click Add Song to iCloud Music Library.
Right-click the song, and click Get Info. Add (Live) to the track name, and repeat steps 1 and 2.
If it still doesn't resolve, try steps 1 and 2 again. Yes, I know this seems crazy, but it has taken me multiple uploads on certain albums.
You can easily check the status of an individual song by right-clicking the file in iTunes, clicking Get Info > File and locating the iCloud Status. It should say Uploaded.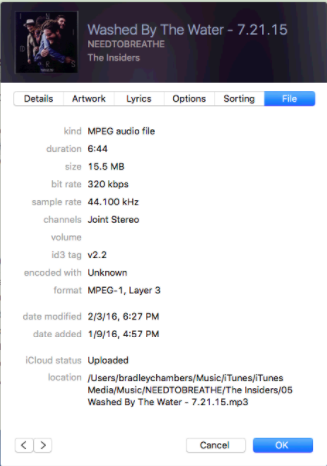 If these steps still don't help, contact @AppleSupport on Twitter. I've found the folks running it to be extremely responsive.
---
We have more helpful tips right here.