How to save 75% on the Digital Planner (limited offer)
November 19, 2022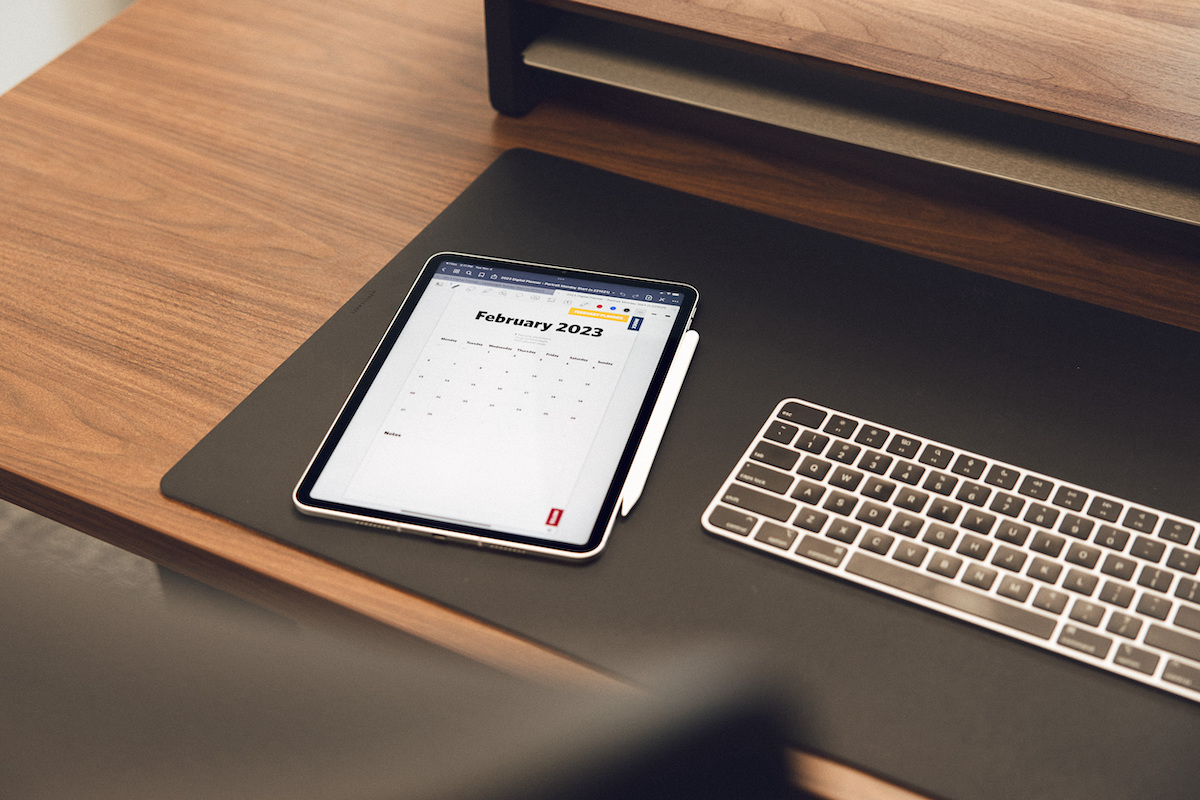 If you want to make any type of progress in 2023, you need these two things:
GOALS … that match with your values and vision
SYSTEMS … that keep you moving forward
I designed the Focus Course Digital Planner to give you the daily, weekly, and monthly systems you need.
But those systems will struggle if you lack clarity on your goals and desired outcomes for the year to come.
That's why we also created the Plan Your Year workbook — the perfect tool for getting clear on your plans and priorities for 2023.
And right now, you can get the Digital Planner for half price when you bundle it with Plan Your Year.
Just click the "Workbook + Planner" package on the Plan Your Year page:
Get Plan Your Year + the Digital Planner Now »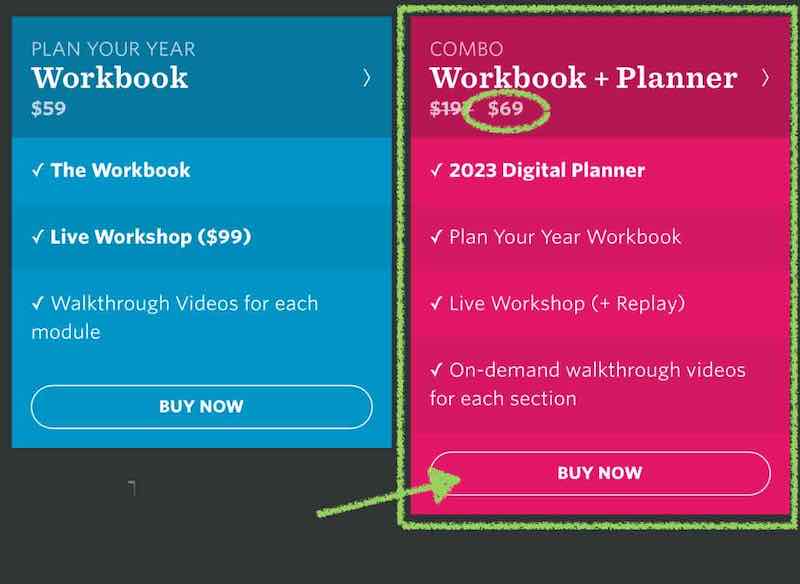 The planner is $39 by itself. But you can get the bundled copy that includes the Digital Planner AND Plan Your Year for just $69 right now (save $30!)
Plan Your Year is a simple workbook that walks you through the exact same year-planning process that my wife, Anna, and I go through every December.
For over a decade, it's helped us create the space and the intention to follow through on so many big projects, goals, and dreams:
Launching new businesses, side hustles, and other projects.
Taking extended trips to Colorado in the summers.
More than a few DIY home remodels and projects.
Selling our first house and moving into a new neighborhood.
Paying cash for a new (to us) car when we had our 3rd son.
Giving my entire company 2 months of paid time off each year.
Since 2018, thousands of other folks have gone through the same process with the public Plan Your Year workbook we launched.
Instead of staring at a blank page trying to come up with goals, priorities, and an actual plan to follow, you have a straightforward, step-by-step process to create a roadmap for the next year.
It will help you:
Turn fuzzy ideas of goals and desired outcomes into crystal clear plans.
Reclaim margin and breathing room in your life.
Set a theme for your year — so you know where to direct your focus.
Get prepared for key milestones — events, financial commitments, etc.
Establish new and healthy routines.
Identify what you should say "NO" to this coming year.
Can we plan for everything an entire year will throw at us? Of course not.
But that doesn't mean we shouldn't enter 2023 prepared to enthusiastically pursue the things that matter to us the most.
Plan Your Year will help you get clear on where to direct your focus.
The Digital Planner will help you execute on all of it when the time comes.
Together, they're the perfect pair.
Check out the bundle here so you can take advantage of the savings!
P.S. In 2020, we added an online companion workshop for everyone who purchased Plan Your Year — and it was incredible.
It was every bit as in-depth and hands-on as the workshops we regularly charge $99+ to attend, but we made it 100% FREE for everyone who got the Plan Your Year workbook.
So you better believe we're bringing it back again this year!