How to remove previous recipients in Mail.app
August 25, 2016
Apple Mail on the Mac has a way of remembering just about every address you've ever emailed regardless of whether they are in your address book or not. This is a great feature most of the time, but it can get annoying if you are constantly emailing the wrong person due to the auto-complete.
To remove someone from the list, open Mail.app, and then click Windows → Previous Recipients. You can search for people, and then click Remove from List to permanently remove them from the address list. This will keep Mail from suggesting their address in the To, CC, and BCC fields when you are typing.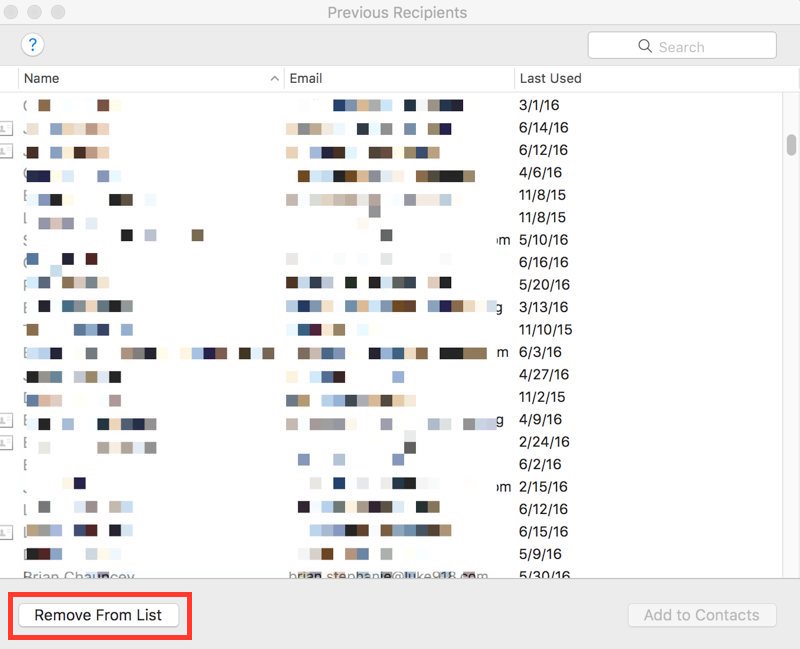 ---
Get Your Email Under Control: Check out our free guide for getting your email inbox calm and under control. Download it here.