How to prevent Safari from launching iTunes
November 26, 2015
Safari, after a brief flirtation with Chrome, has become my browser of choice on OS X again. Thanks to its outstanding battery life, my Mac battery feels brand new.
One thing I do not like about Safari is that it always opens iTunes when I click on an Apple Music or App link. Thankfully, a great Safari extension takes care of that problem for me. It's called NoMoreiTunes, and it does exactly what the name implies. After you download and install it, it will keep iTunes from launching whenever an iTunes link is clicked. You'll be able to preview the app information along with reading some initial reviews. If you decide that you want to open the page in iTunes, there is a handy link in the NoMoreiTunes overlay at the top of the Safari window.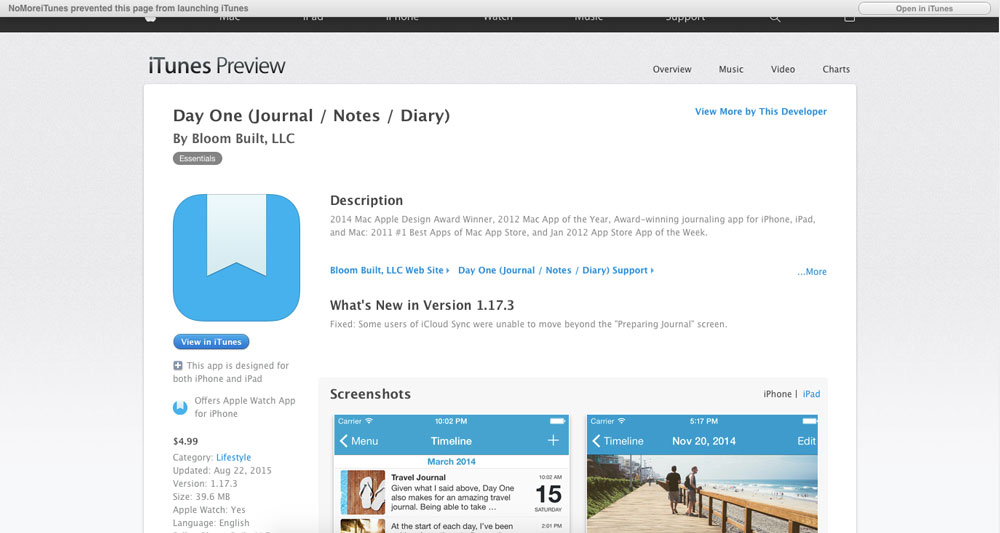 ---
We have more helpful tips right here.