How to manually add websites to Apple News
January 21, 2016
I've really been enjoying Apple News as of late. I've ditched all my other RSS readers, and I'm relying on it and Twitter to keep up with the news that interests me.
One nice feature in Apple News is that you can manually add sites that aren't currently listed. To do this, simply open Safari, visit the site you want to add, tap the share sheet, and scroll over to Add to News. This will then add the site to the Favorites section of Apple News.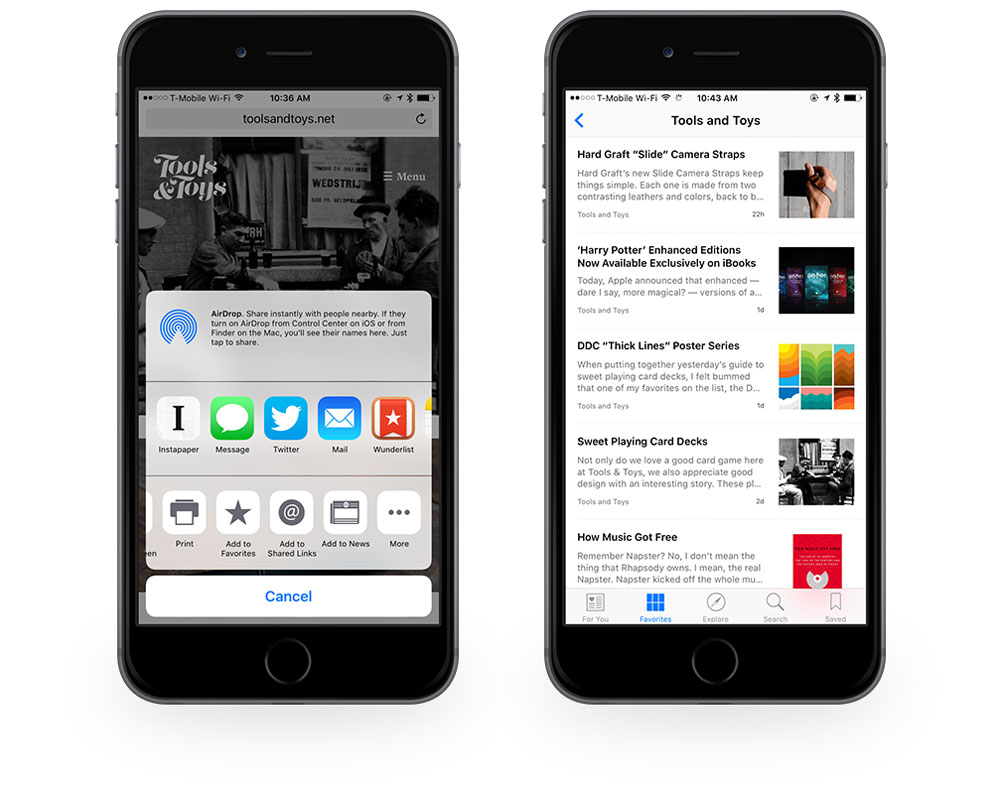 If you don't see that option, you may need to enable it in the share sheet options under More. This is a helpful feature that makes Apple News a much more friendly app for catching up on your favorite sites and feeds.
---
We have more helpful tips right here.