How to limit the amount of space Google Photos uses in iOS
July 14, 2016
Google Photos, the best cloud based photo management service, has included some handy storage options in iOS. While iCloud photos really only tries to purge storage when it's needed, Google Photos allows you to really limit how much space the app is using on your device.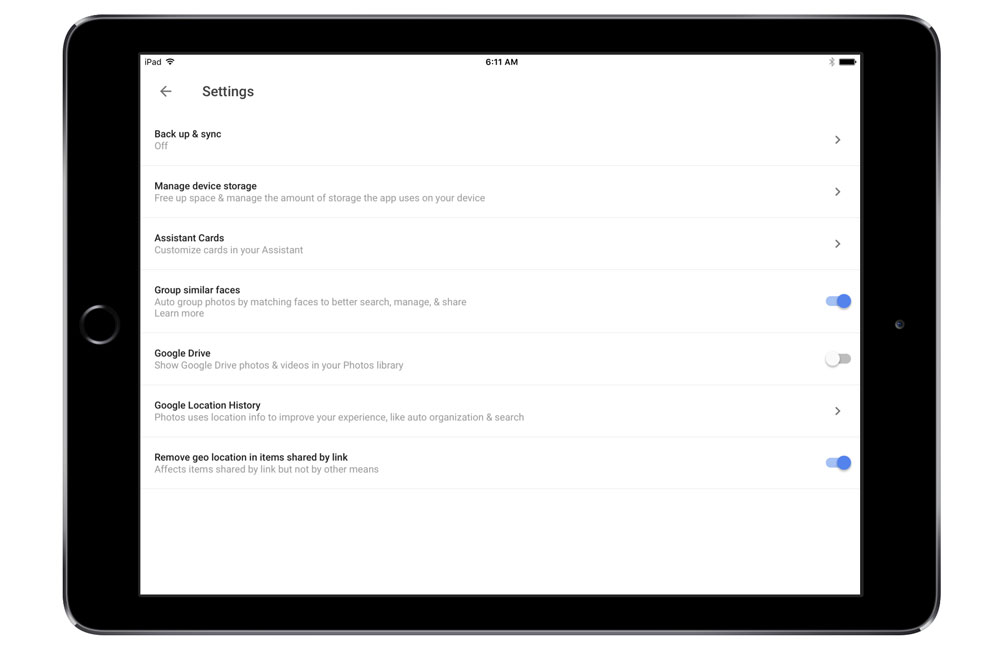 Tap the hamburger icon, and tap Settings. Then, tap on Manage Device Storage. In this section, there's an option to free up space. This allows Google Photos to purge photos and videos from your device that it has already backed up. Doing this will leave the media on your device for 30 days more, but you can manually bypass this by heading over to Photos.app after doing this to empty your deleted items. For security reasons, iOS apps cannot permanently delete the photos without first sending them to deleted items.
Google Photos can also limit its cache size. If you head back to the same section where you has Google Photos deleted uploaded media from your device, you can toggle the Limit cache size option. Turning this on will limit the amount of thumbnails you can view when you aren't connected to WiFi or LTE, but it's another way you can save space on your iOS device.
---
We have more helpful tips right here.