How to get more personalization from Google Photos
December 10, 2015
Google Photos, the best cloud photo management solution, is extremely simple to use, but there are a few tricks that can help you get more enjoyment out of it. The tricks are only accessible from the desktop version of the site. So, from the web interface, click the menu (hamburger), and then click Settings. On the Settings page, there are three options that you might want to turn on.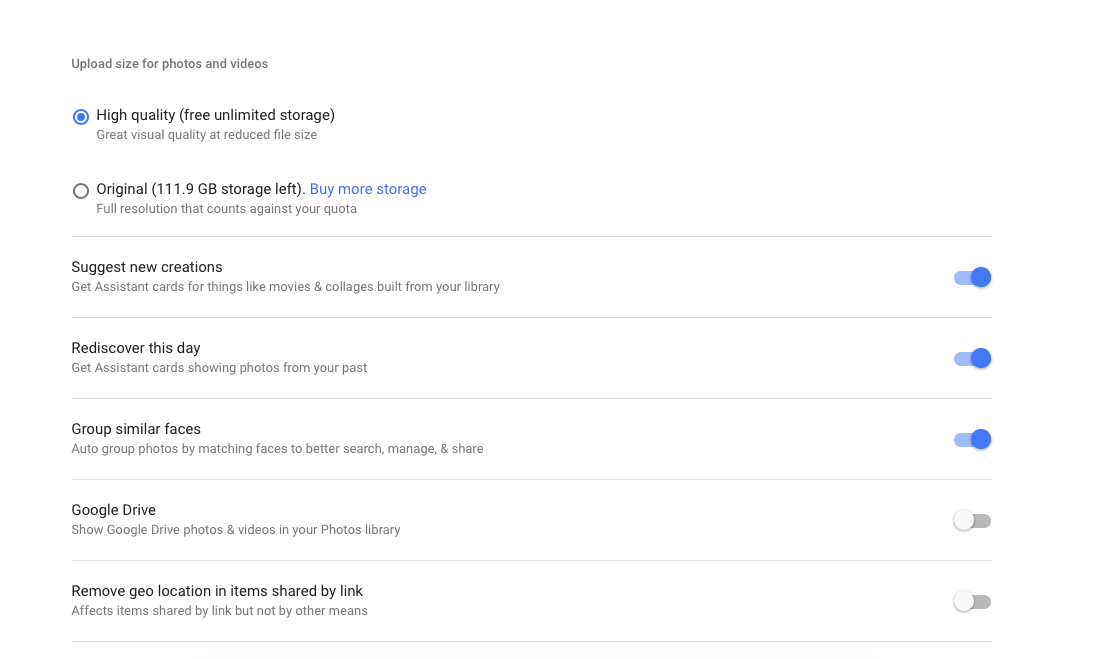 Here's how they work:
Suggest new creations
This allows Google Photos to automatically make collages, stories, and animated GIFs based on your library. The collages are really great for when you've taken a lot of snapshots in a row, but didn't go back and clean them up. This is an easy way to create collages from those moments.
Rediscover this day
Similar to the Flashback features of Everpix (or Timehop, this will help you find pictures taken on the current day in years past. It often displays them as a collage for easy sharing to social media. Again, this is effortless.
Show Google Drive photos & videos in your Photos library
This is a great feature if you have existing home media in Google Drive already. This will allow Google Photos to add it to your library without changing its location within Google Drive. If this option is on, you can see all of your media in one place, regardless of where it's located.
Google Photos is a great solution, and it's free if you choose the high quality over the original file format. Since we always recommend keeping a local copy of your photos and videos, the compression used for cloud access won't ever affect print quality. And, with these additional settings that you can use, it makes Google Photos a very personalized service for the most important memories of your life.
---
We have more helpful tips right here.