How to group smart accessories in the Home app
July 19, 2018
Once you start to set up more and more home automation devices with your iOS devices, you might find that the Home app can start to feel cluttered.
While you can organize by Rooms, set Scenes, and group by Zones, sometimes you just want to combine a few lights into one button so you can turn them all on at once. In order to group your HomeKit devices together and treat them like one accessory, follow these steps:
Open the Home app.
3D touch (or tap and hold on devices without it) an individual device in the Home app to open its action view.
Here you'll see the volume slider or on/off switch – down at the bottom, hit Settings.
Once you're in the device's settings, scroll down to the Group section, and tap that to open the next view.
From the New Group screen, you can name your group, tap on another HomeKit device that's already configured, and hit Done when you're finished.
After that, you can tap on the icon to the left of the group name and change it to better represent your grouped devices.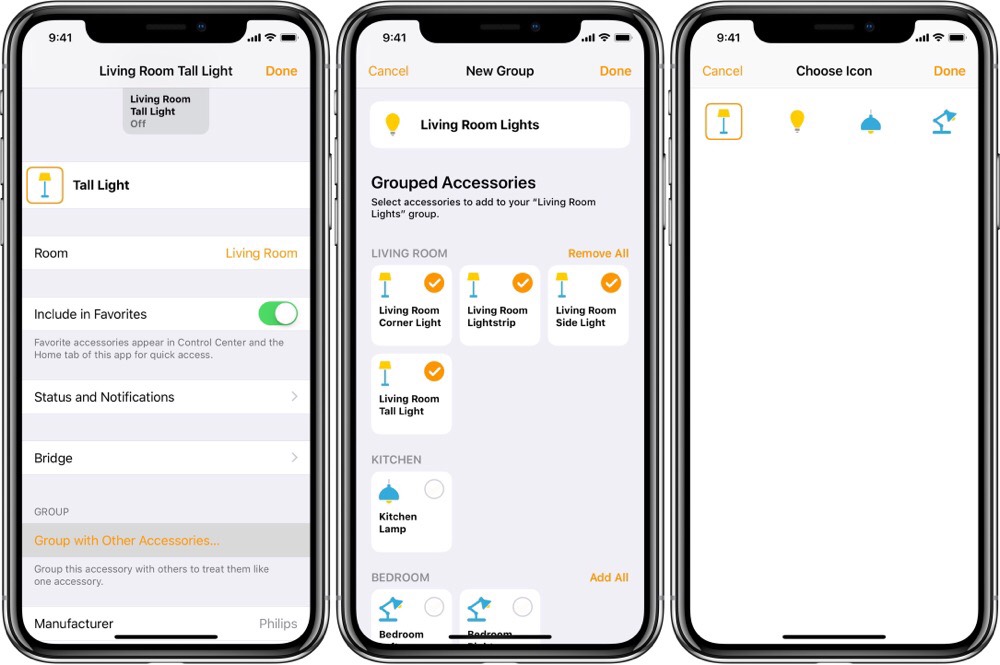 Grouping devices in the Home app is incredibly helpful for cleaning up the Control Center view of favorite devices, referring to a batch of devices by a new name (three lights above the bathroom sink can become one), and it also gives you better control for triggering Home devices with Siri.
---
We have more helpful tips right here.
---
The 5 Best Productivity Apps (Sweet Setup Favorites)
Download: We spend an inordinate amount of time sorting through hundreds of apps to find the very best. This list of must-have productivity apps includes app links, quick-start info, and pro-tip workflow recommendations for each app.