Giving the Tesla Model 3 a Serious Look
October 29, 2019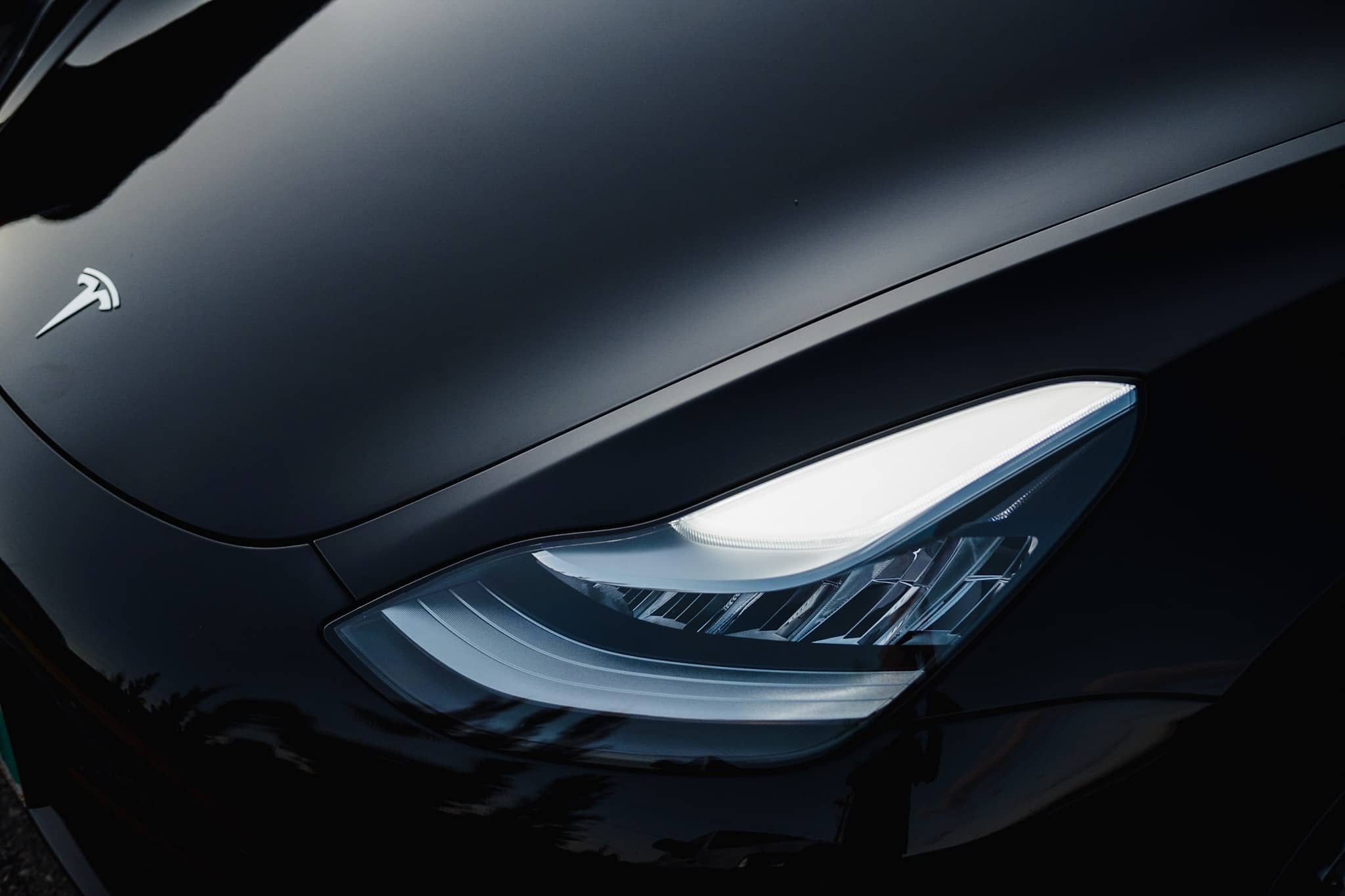 I got caught in a horrific March snowstorm in 2011. I was an hour from home, fresh out of a hockey game, and had half a bottle of water, a bag of M&Ms, and a candle onboard.
Perhaps worst of all, I had half a tank of gas. Normally, that half a tank of gas would get me home twice over, so I nonchalantly headed for the highway with nary a thought about the storm around me. Fifteen minutes of highway driving at 30 KM/hour staring down at the yellow line below my tire to ensure I was on the right path, and I found myself stuck in a two-foot drift that had built itself up right across the highway.
I didn't see anyone after that for the better part of six hours.
And who would take a chance driving in those conditions, late at night? An expectant mother and her husband, who desperately needed to get to the nearest hospital 45 minutes away.
It was a very long night and a story I'll tell another day. The child arrived safely, but not without some heroic efforts by complete strangers.
With wind chill, it would have hit -35C to -40C that night. The car's heater, a blanket, and a single candle couldn't keep up with the brutal grip of the cold outside. I would have run out of gas between 4:00AM and 5:00AM, if my math was right.
Half a tank of gas, idling in the treacherous cold, for 10 or 11 hours? Staring freezing-to-death in the face, I developed a new trust in a gasoline-powered vehicle.
Looking back, it's hard to imagine making it through that night with an electric vehicle.
---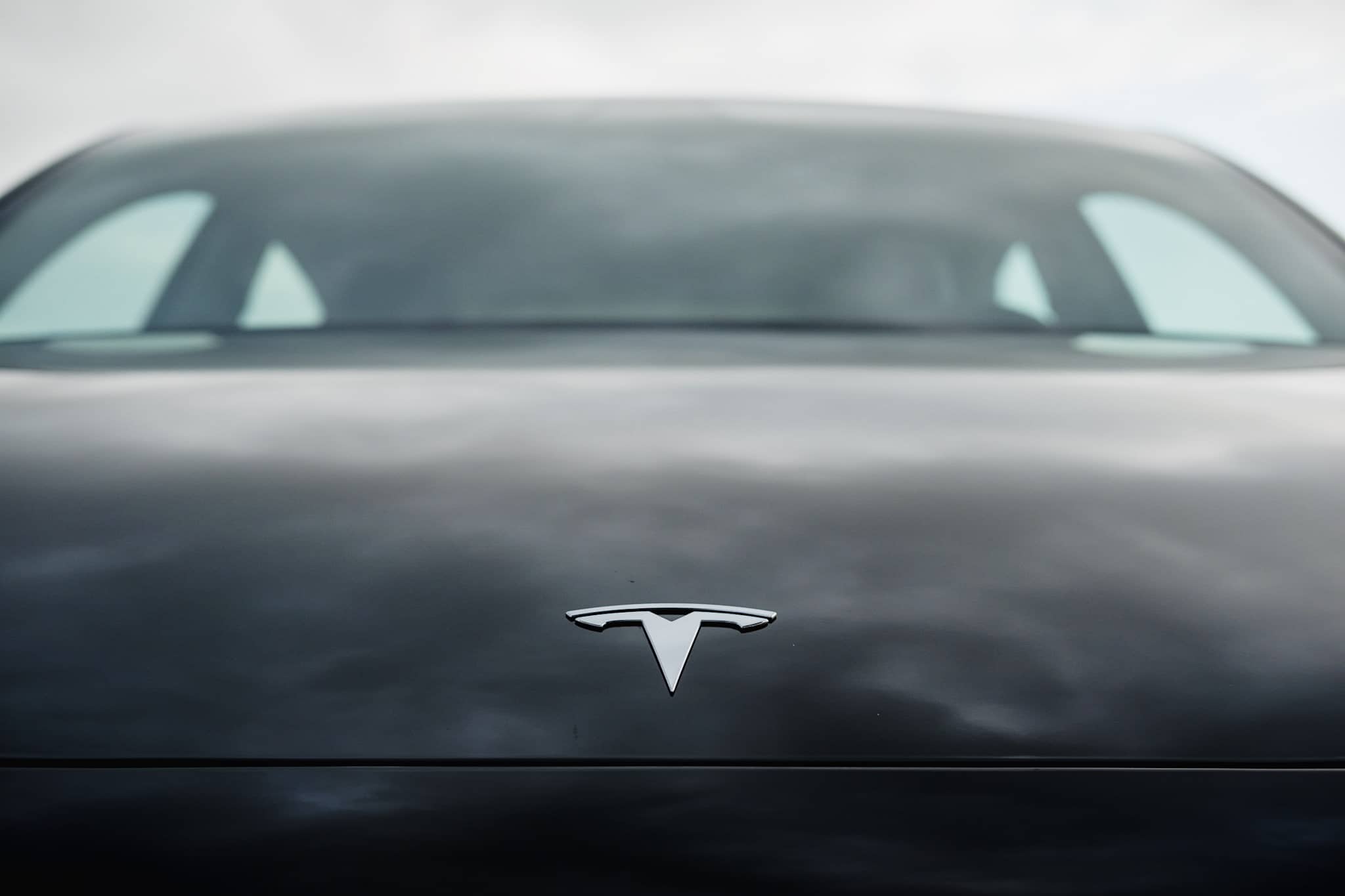 For whatever reason, products can take a long time to span the border from the United States to Canada. Be that because American inventors first tailor their new inventions to the realities of the American market, or because of regulation, or because of climate, or what have you — it can take a long time for products and services Americans take for granted to roll out around the world.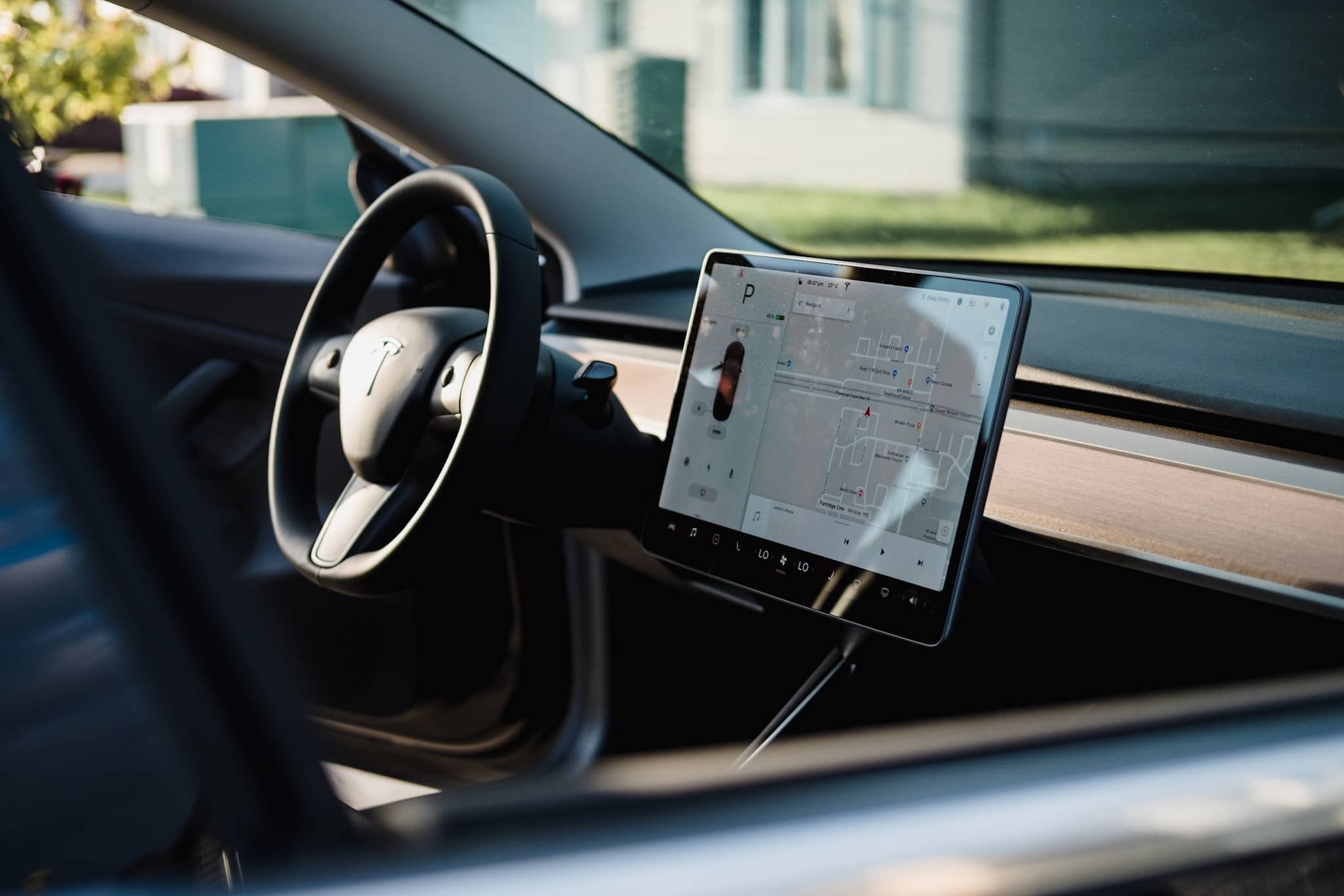 Tesla's futuristic electric cars embody this slow drag. While Americans and Canadian city dwellers have had Teslas roaming their streets for years, I can count on one hand how many Teslas I've seen in our rural region since 2012.
The barriers to entry in a rural, prairie Canadian market are heavy.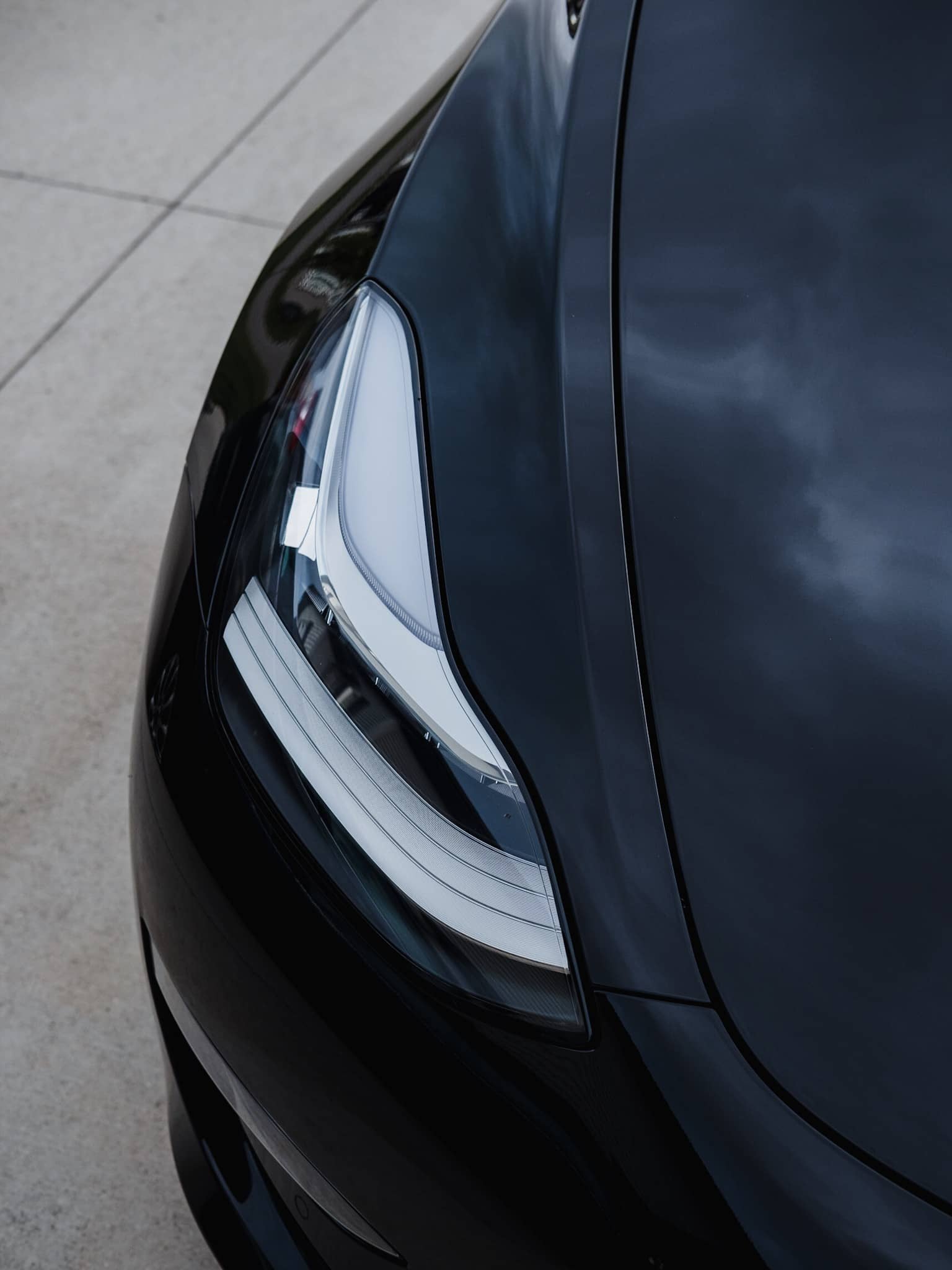 Auto-regulations are one, sure, but people around here take a lot of solace in a gasoline-powered pickup truck that can barrel through two-foot snow drifts with relative ease. There is no way I would have been better off that dreaded night with a battery-powered vehicle.
These winters are — or at least have been — a no-go for electric cars.
Curated List of Must-Have Apps
We spend an inordinate amount of time sorting through hundreds of apps to find the very best. Our team here at The Sweet Setup put together a short list of our must-have, most-used apps in 2022.
You will get…
The current list of The Sweet Setup's top 8, must-have apps.
A special, pro tip for each app to help you save time and become more of a power user.
A hidden feature of each app that you may not have known about.
The Sweet Setup Staff Picks for 2022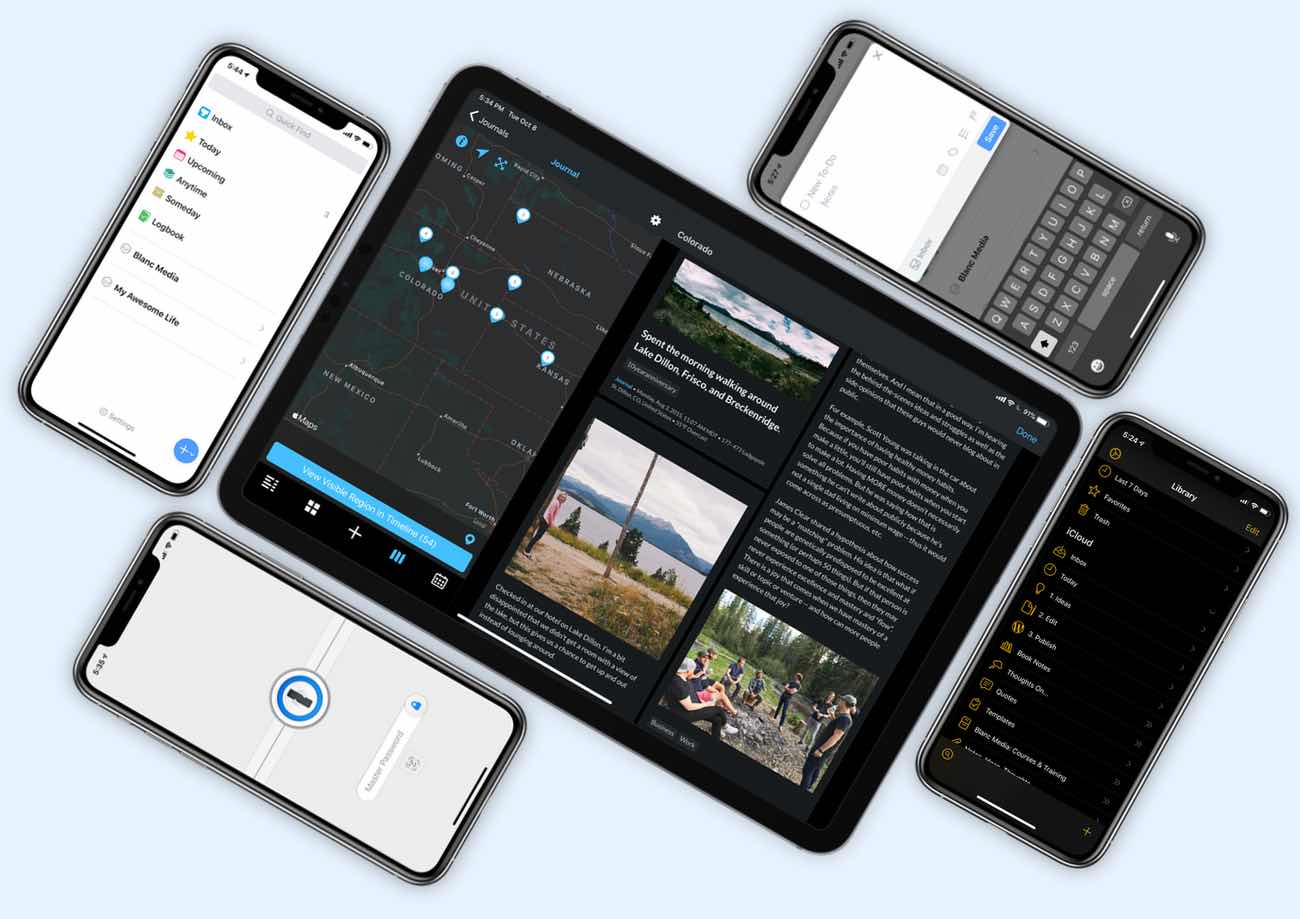 These apps work on iPad, iPhone, and Mac. And they range across several different categories but are mostly focused on productivity. They will help you get the most out of your devices and your day.
---
"You know, there are people out there who believe Elon Musk can do wrong — that he'll be able to save the world with SpaceX and the Mars program. I'm not one of those people, but I do think Tesla is onto something here. Tesla and Tesla Solar I think are very important pieces of the future."
Those were the capstone words from my friend Jamie as we chatted over a beer about his new Tesla Model 3. He had just taken me for a quick rip around town to show off what the car could do, the differences from a gasoline-powered car, and all the software-laden tricks up the car's sleeve.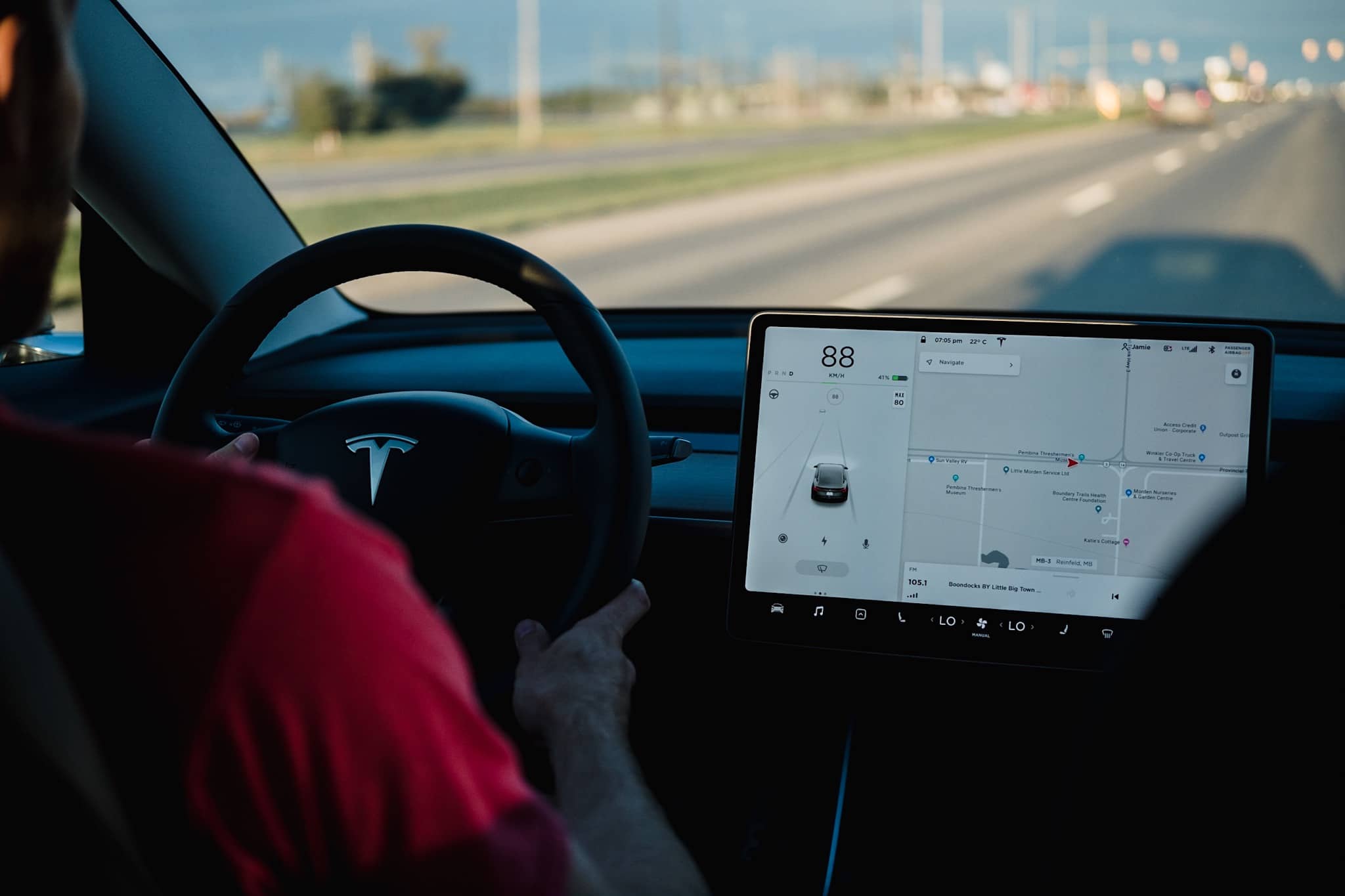 It was a ride I'll never forget.
What stood out, at least to a Ford F-150 owner like me, was Tesla's dedication to modern technologies — not so much modern technologies in the car (of which there are many), but in the services from order to operation.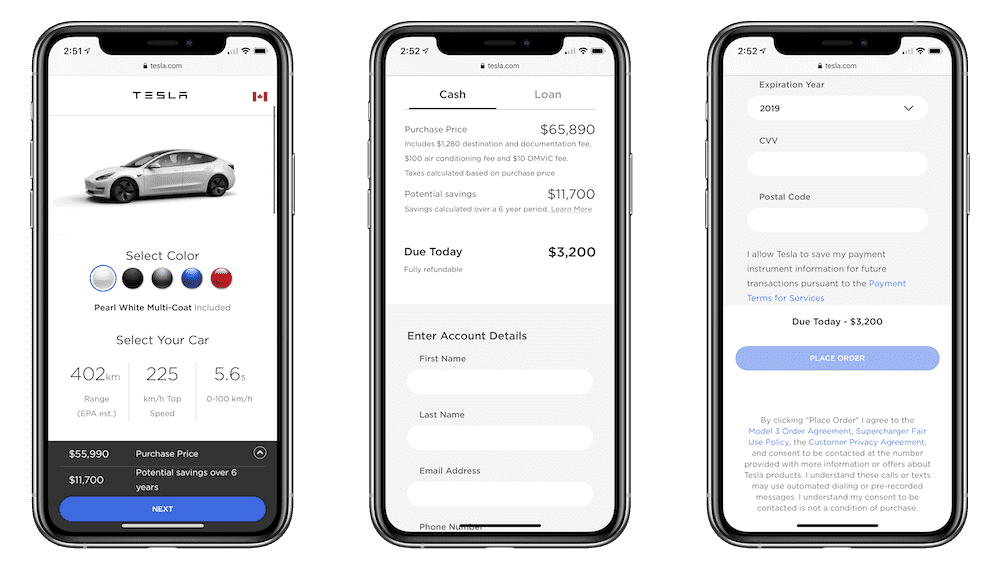 Jamie detailed how he ordered his Model 3 on his iPhone — no salespeople and no dealership test drives to be had (although he did say he test drove a car in a different city months beforehand). After selecting all his options and preferences, Jamie's credit card was charged for the deposit via Apple Pay.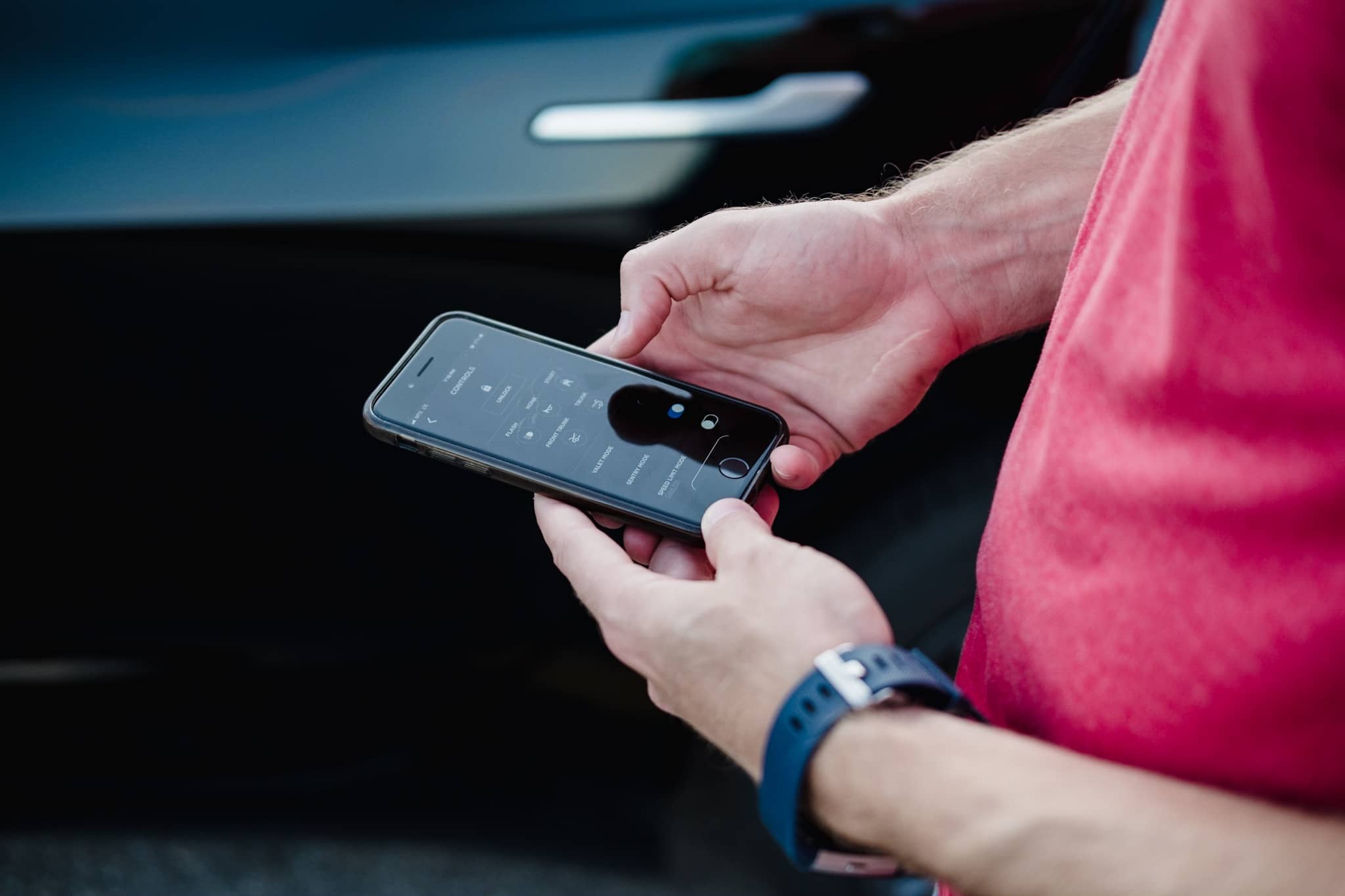 Jamie tracked the delivery of his car through his iPhone, from factory build through to professional test driving in Calgary and straight to his driveway in Southern Manitoba. Build to delivery was completed in 15 days.
Jamie had to complete some camera calibration upon receiving his new Model 3 and has installed 2 software updates in his 3 months of ownership — not all that different from a new Apple device. These software updates are ongoing and revolutionary — just recently, Tesla released V10 of the onboard software, paving the way for watching live TV in your car, and a new software update coming soon promises a 5% increase and improved supercharging and regenerative breaking.
Just imagine long road trips in the future — lean back, watch a movie, and let the car drive you there.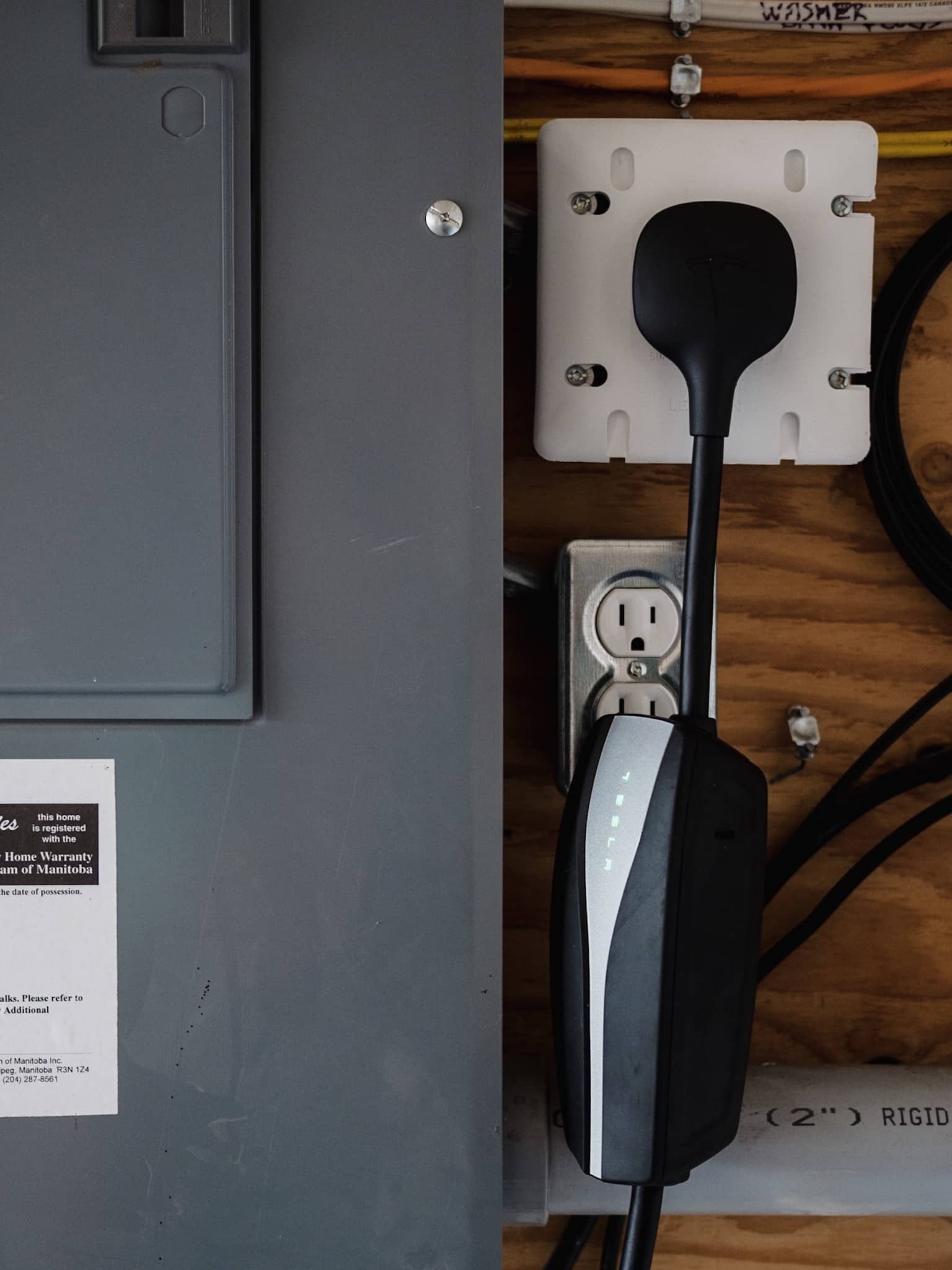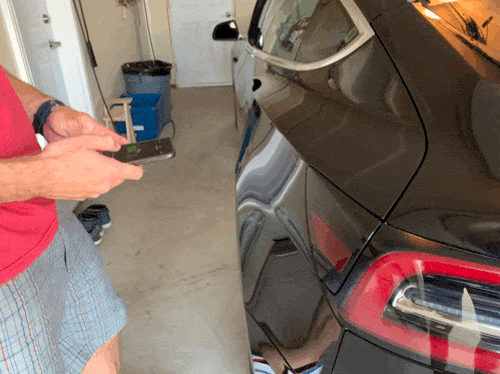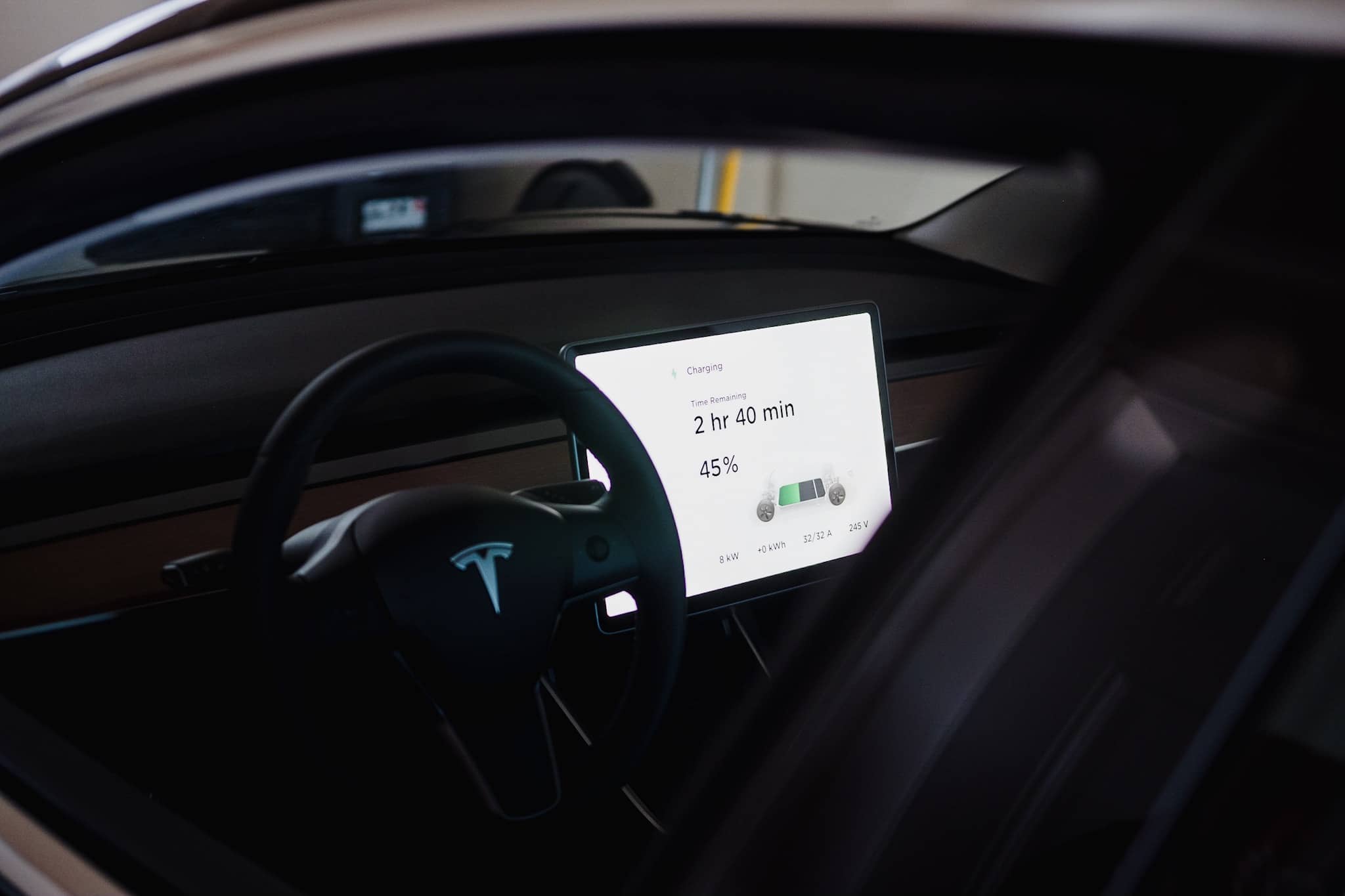 After inching it forward, Jamie showed me how he plugs the car into his newly-wired garage. He played around with all the different methods to open the charging port (there are four methods, if you're curious) and explained how the software update was delivered.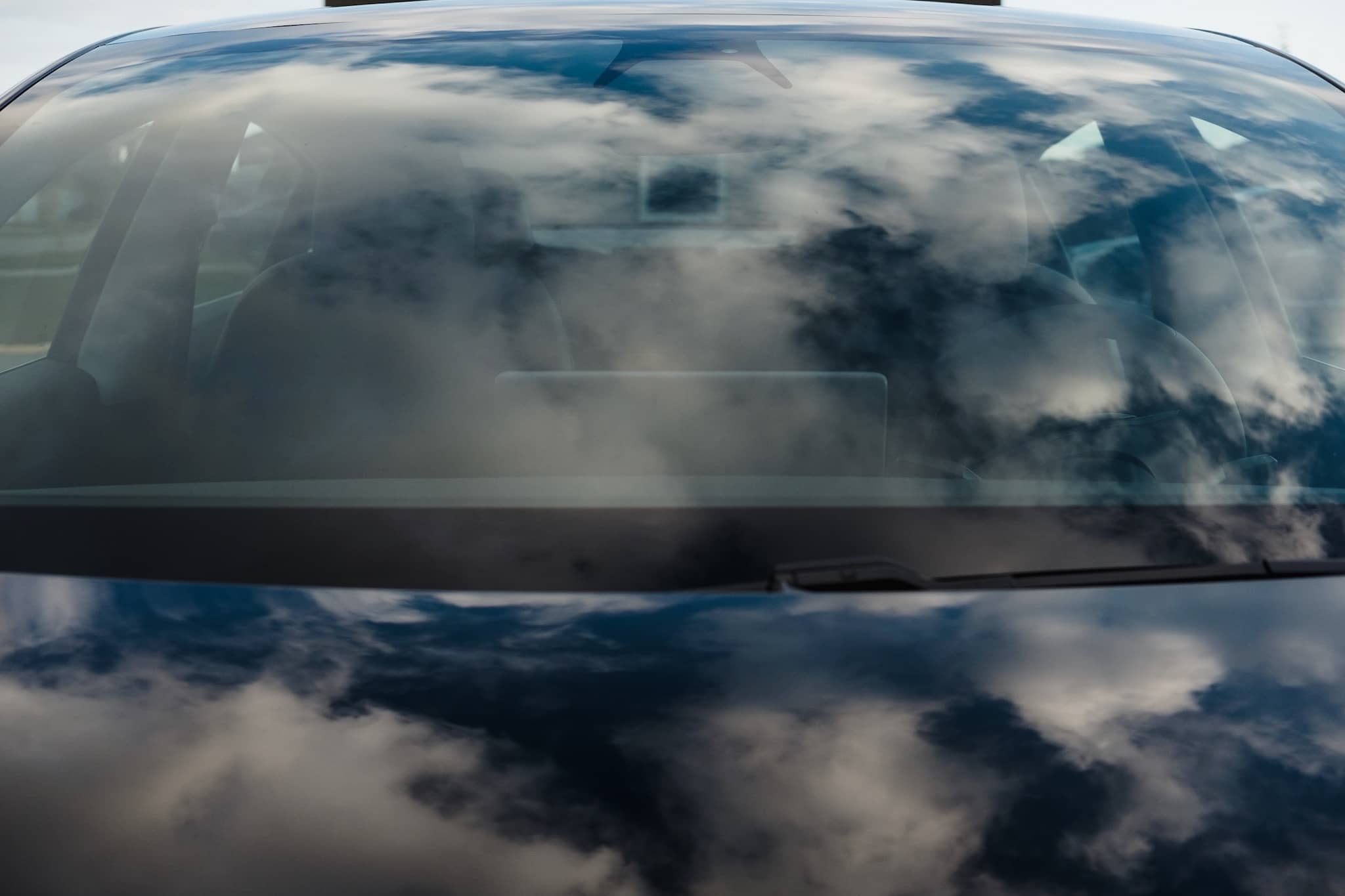 I completed my obligatory photo-taking and Jamie took me for a ride, outlining the impact of one-pedal driving, the synergy of his new car with his iPhone, and all the different reasons why he took the plunge.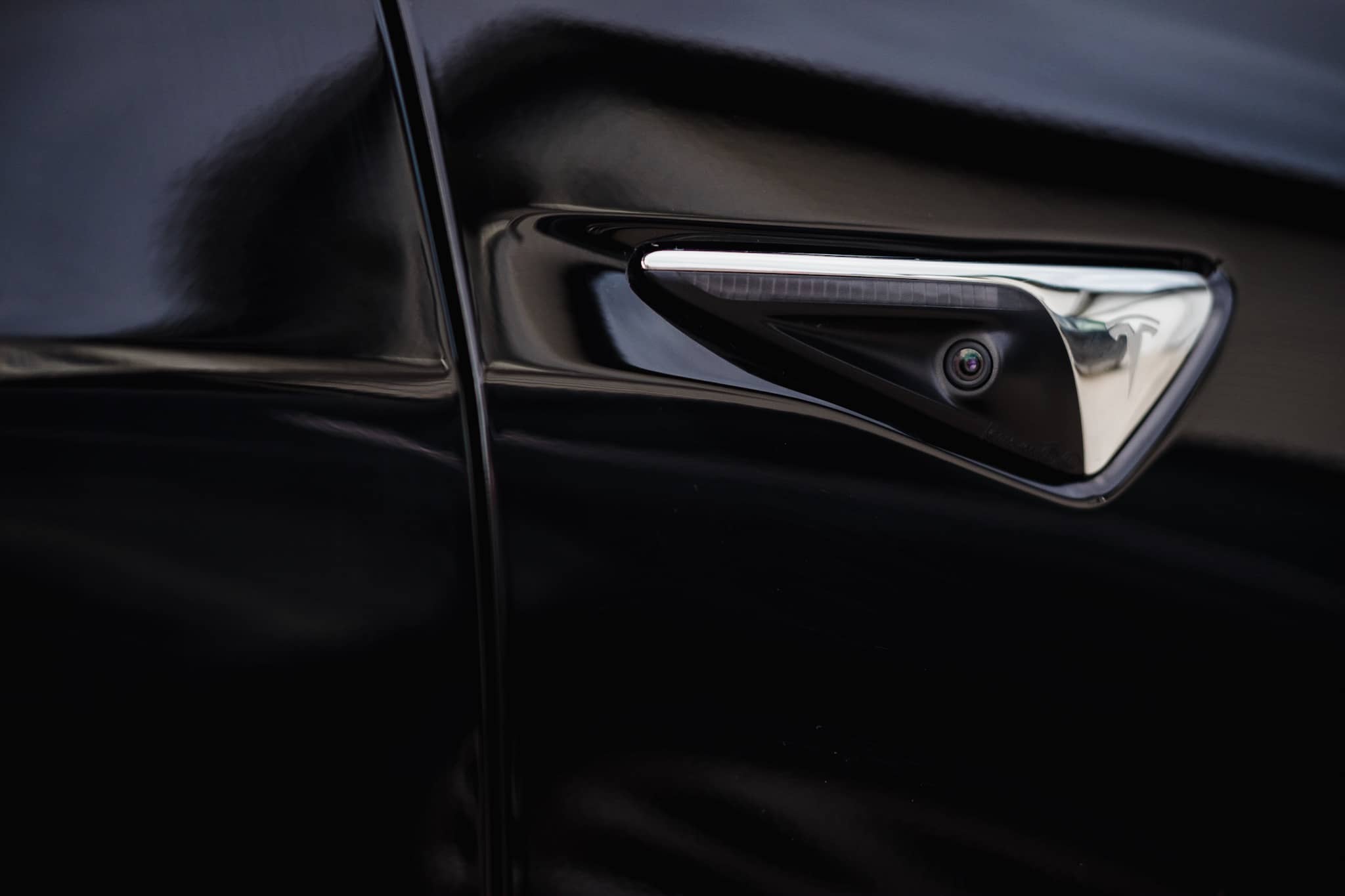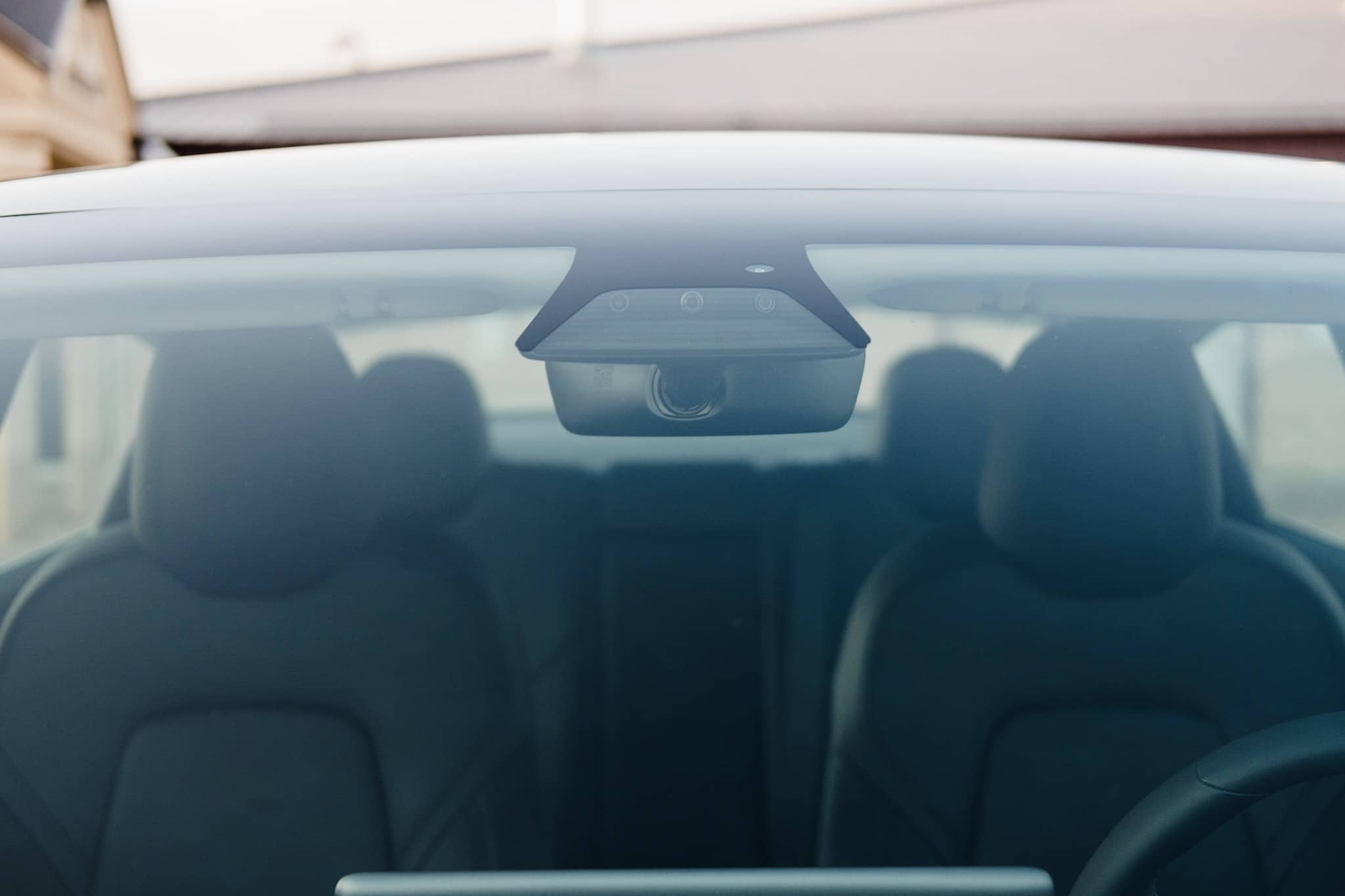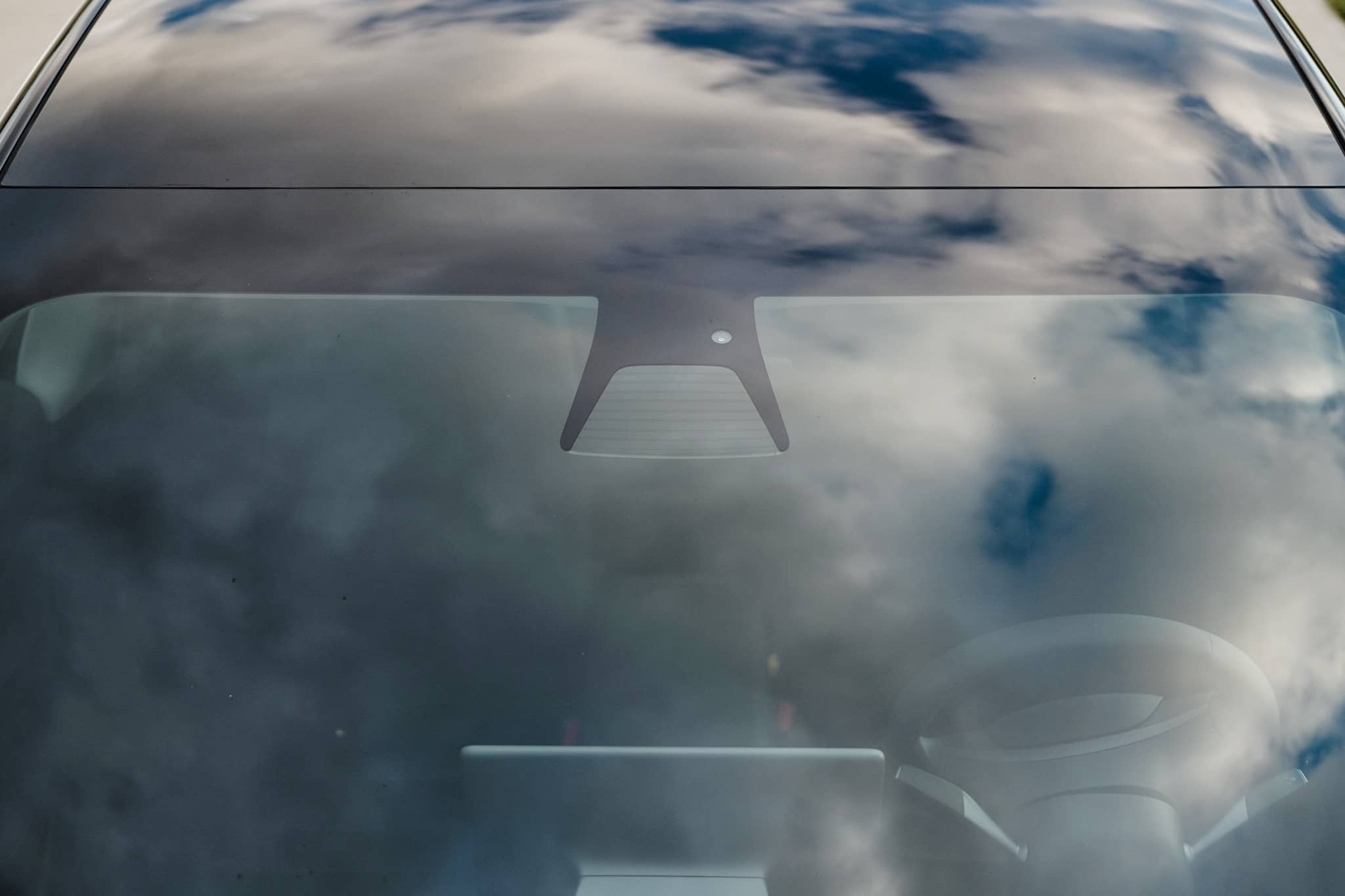 The gigantic console display housed all the car's features and settings — from Jamie's speedometer and odometer through to Tesla's incredibly powerful Sentry security system. I played around with the software while he drove, noticing the quality of the display (it's not a Retina display, at least when inspecting from an inch away), the automatic Dark Mode, and intricate melding of cameras, maps, and in-car features. I marveled at how fast the car picked up speed.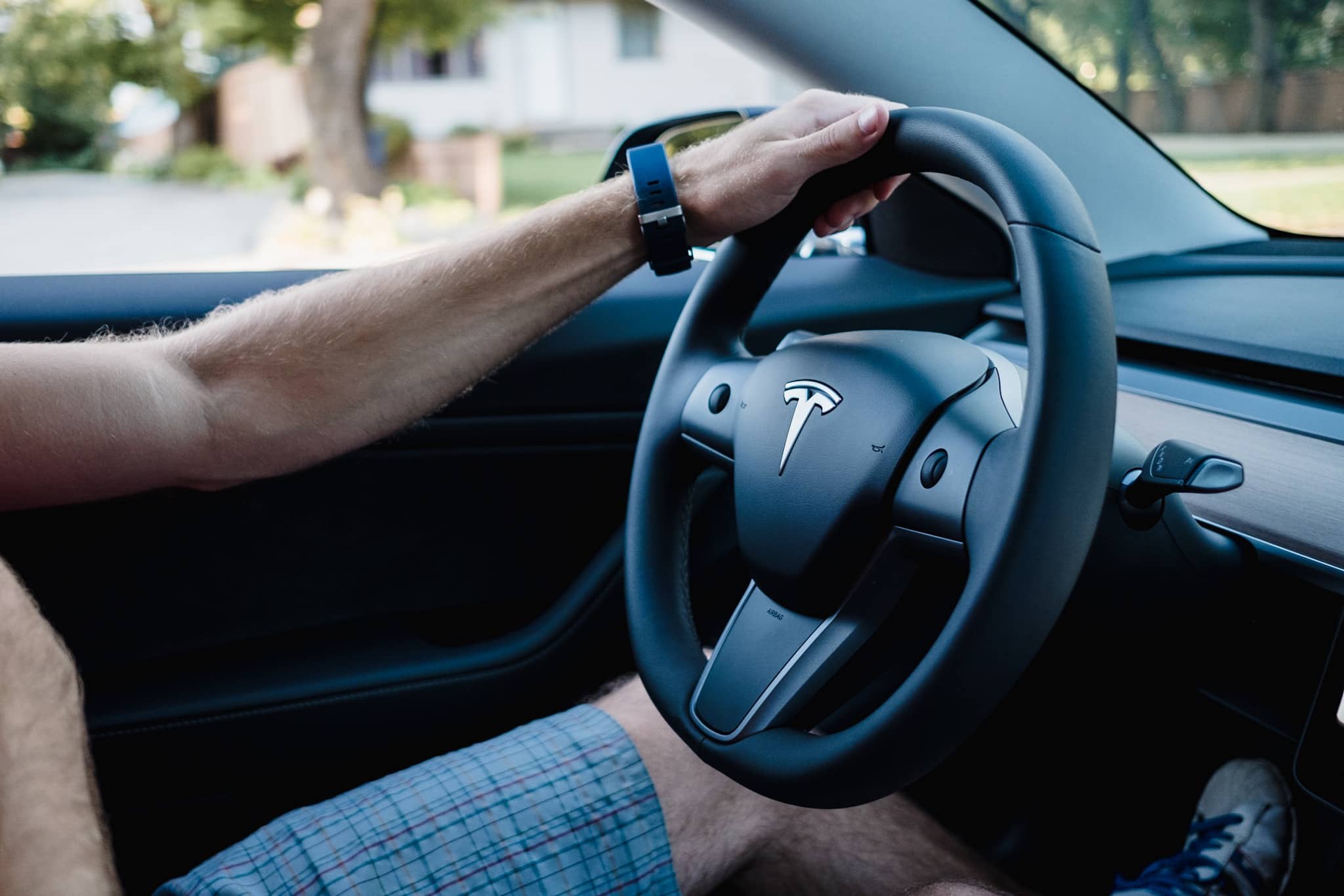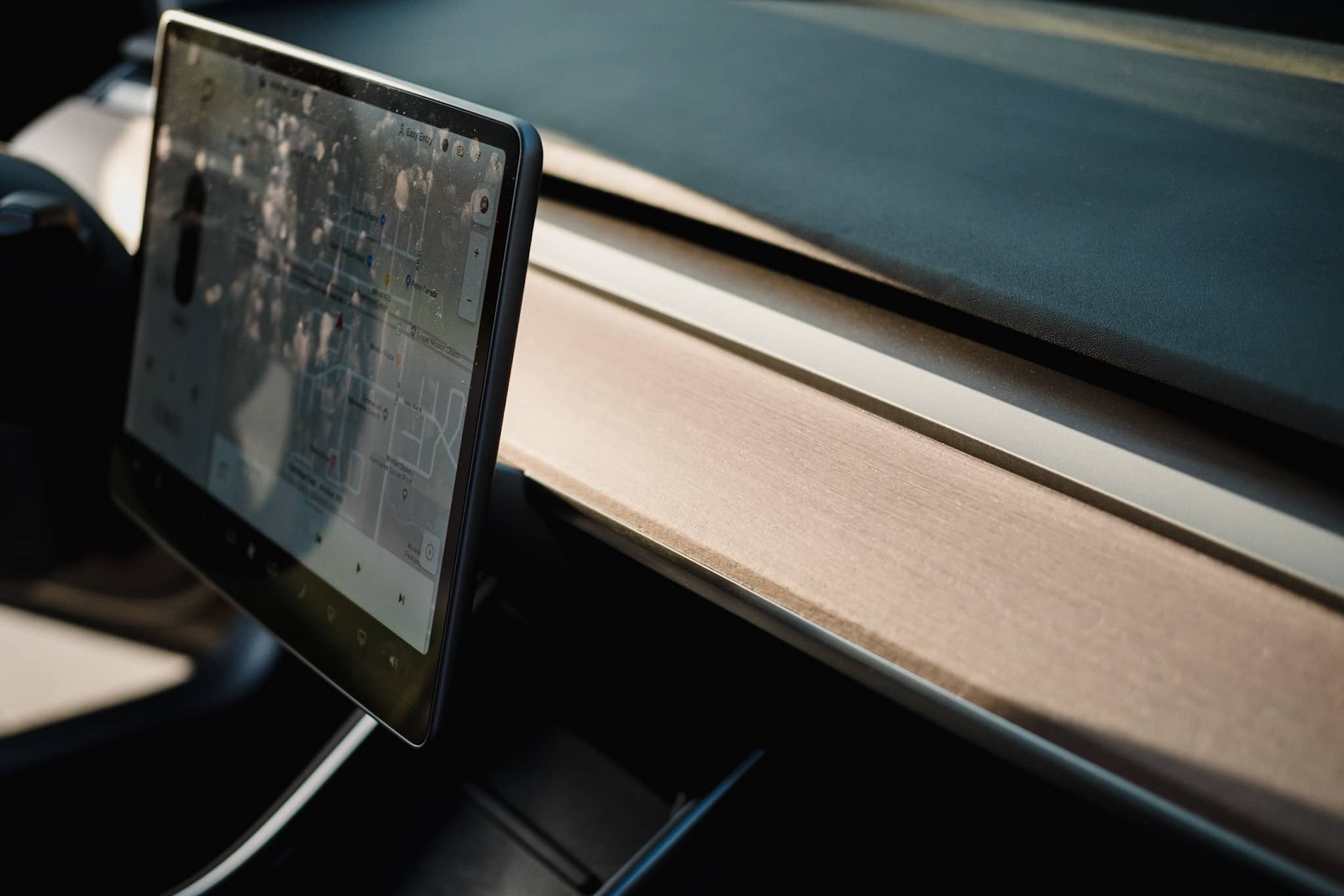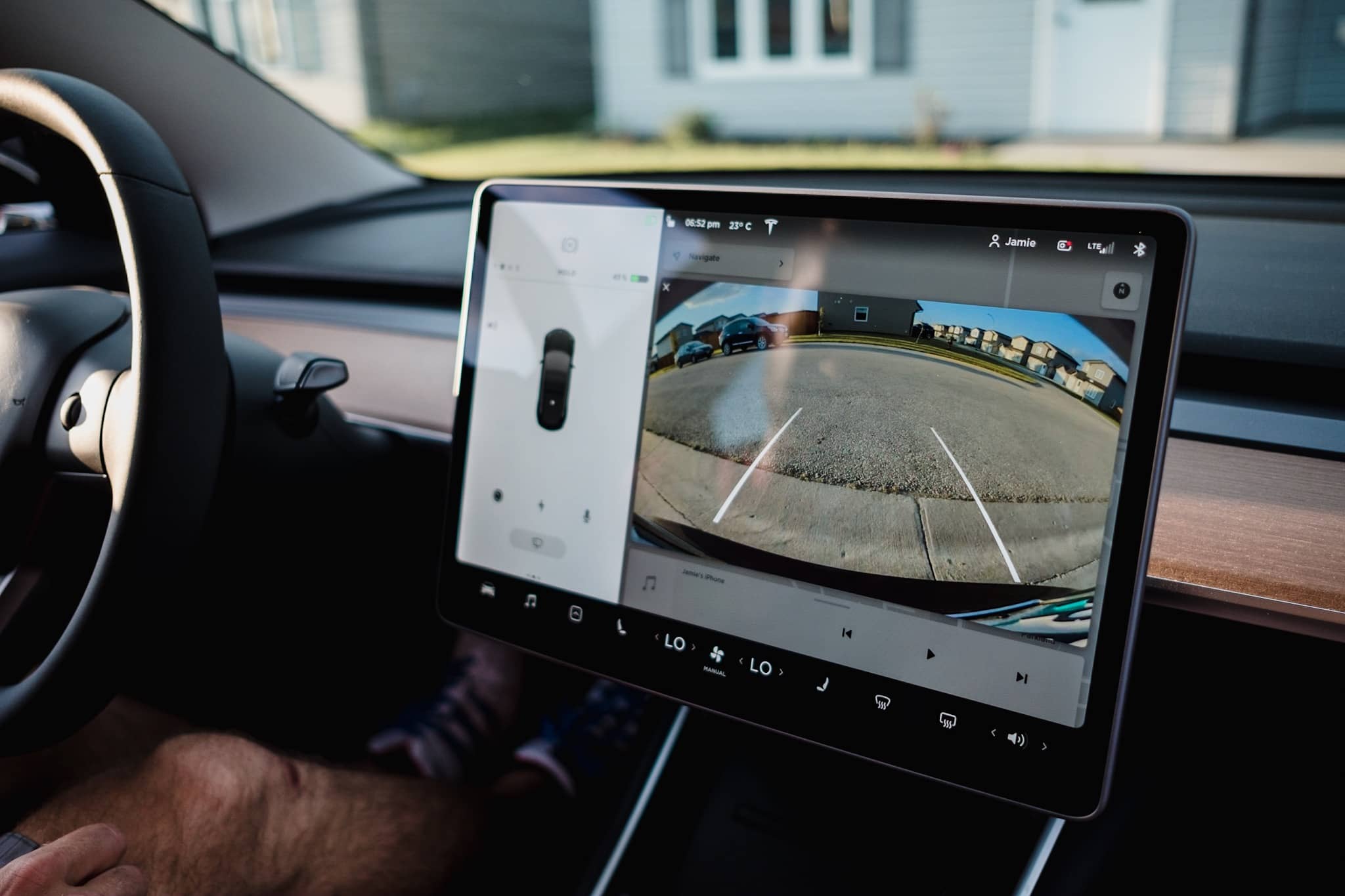 Jamie talked about how Tesla has worked to make their cars feel like gasoline-powered cars, to better instill confidence and comfort in drivers. Familiarity is a strong virtue.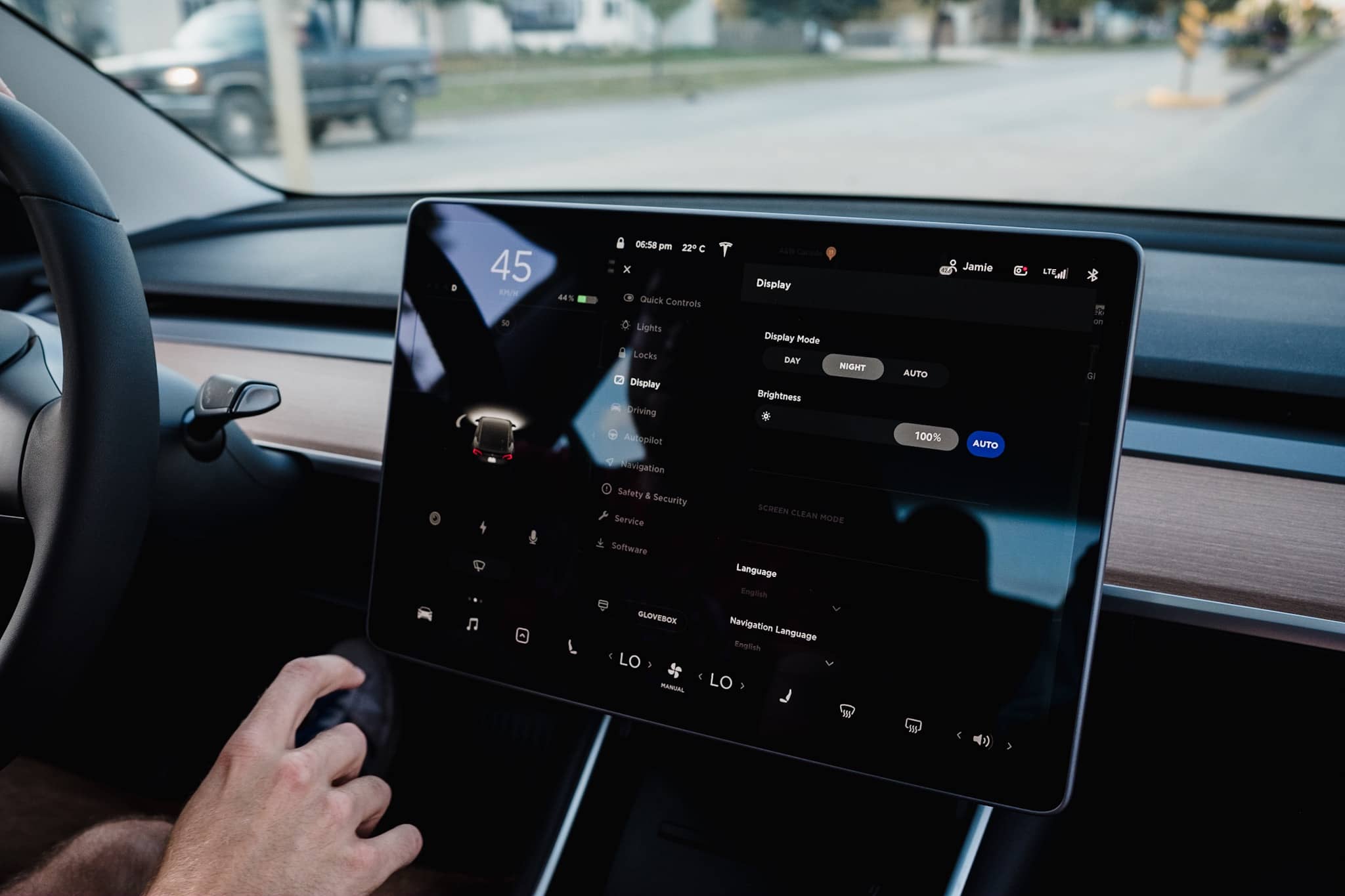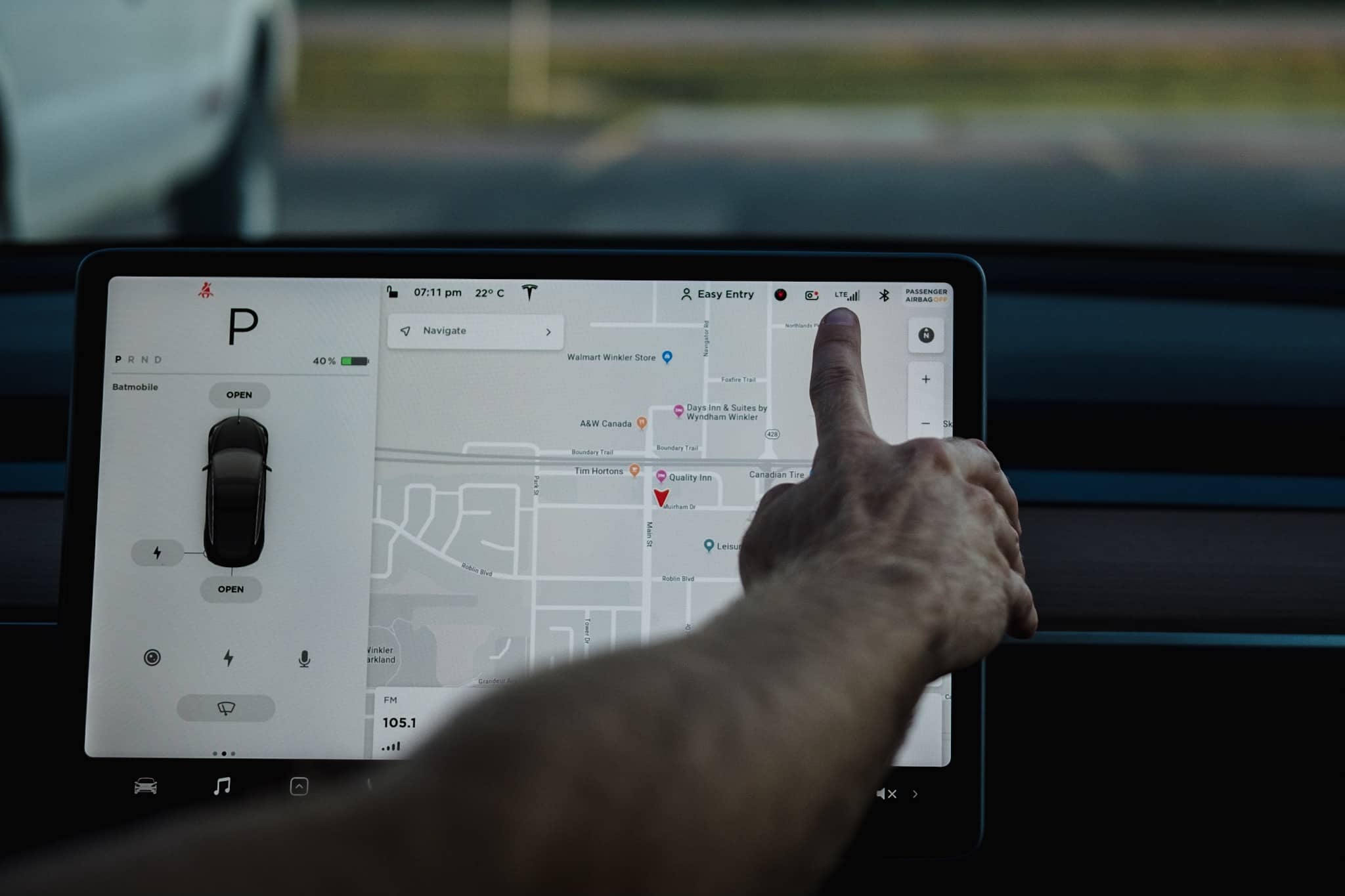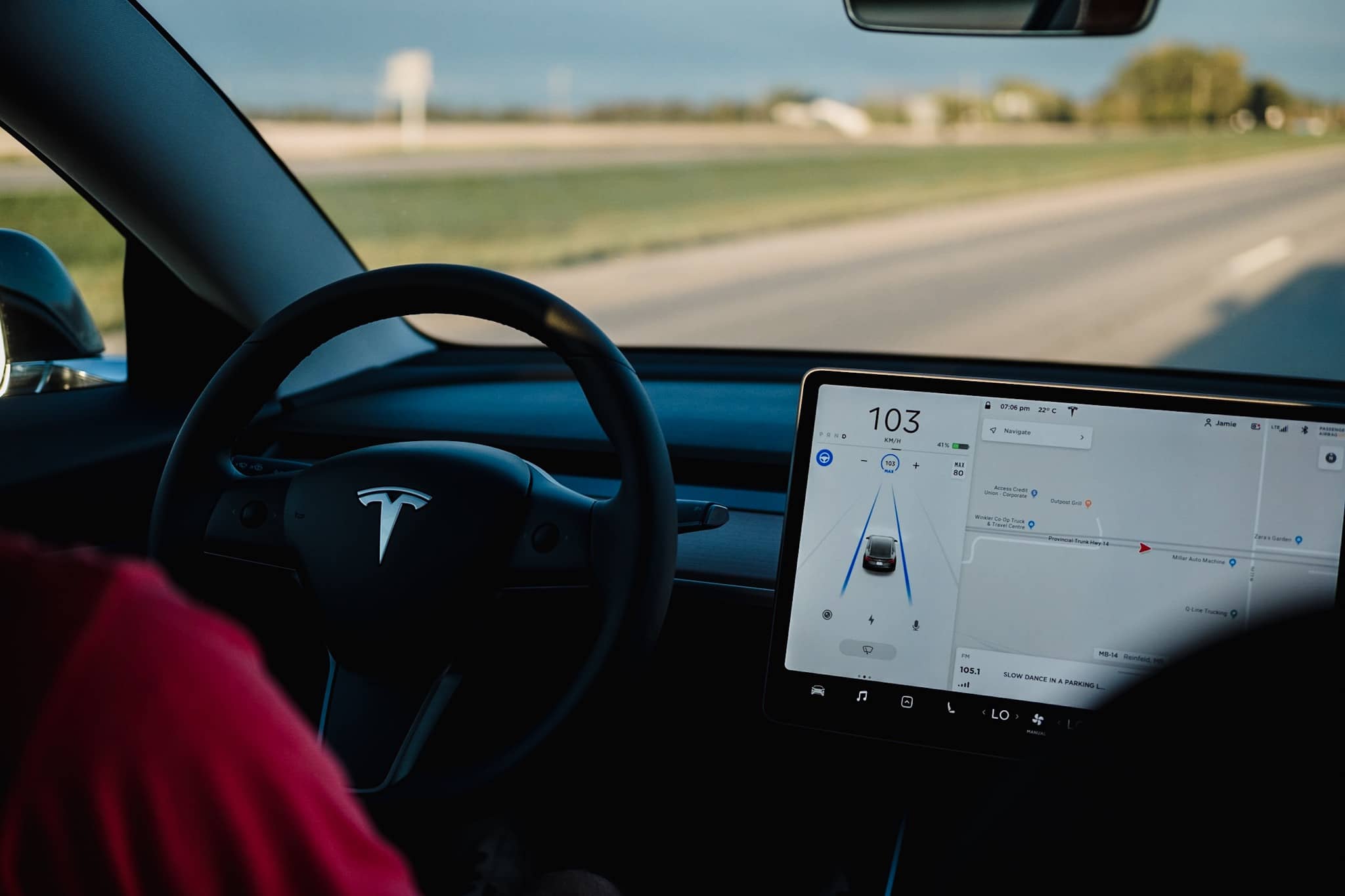 "[The car is] quite techy, but drives like a normal car; a 55-year old could totally drive this thing!" Jamie exclaimed in a passionate quip. It's clear Jamie thinks this car is designed for everyone, no matter the age.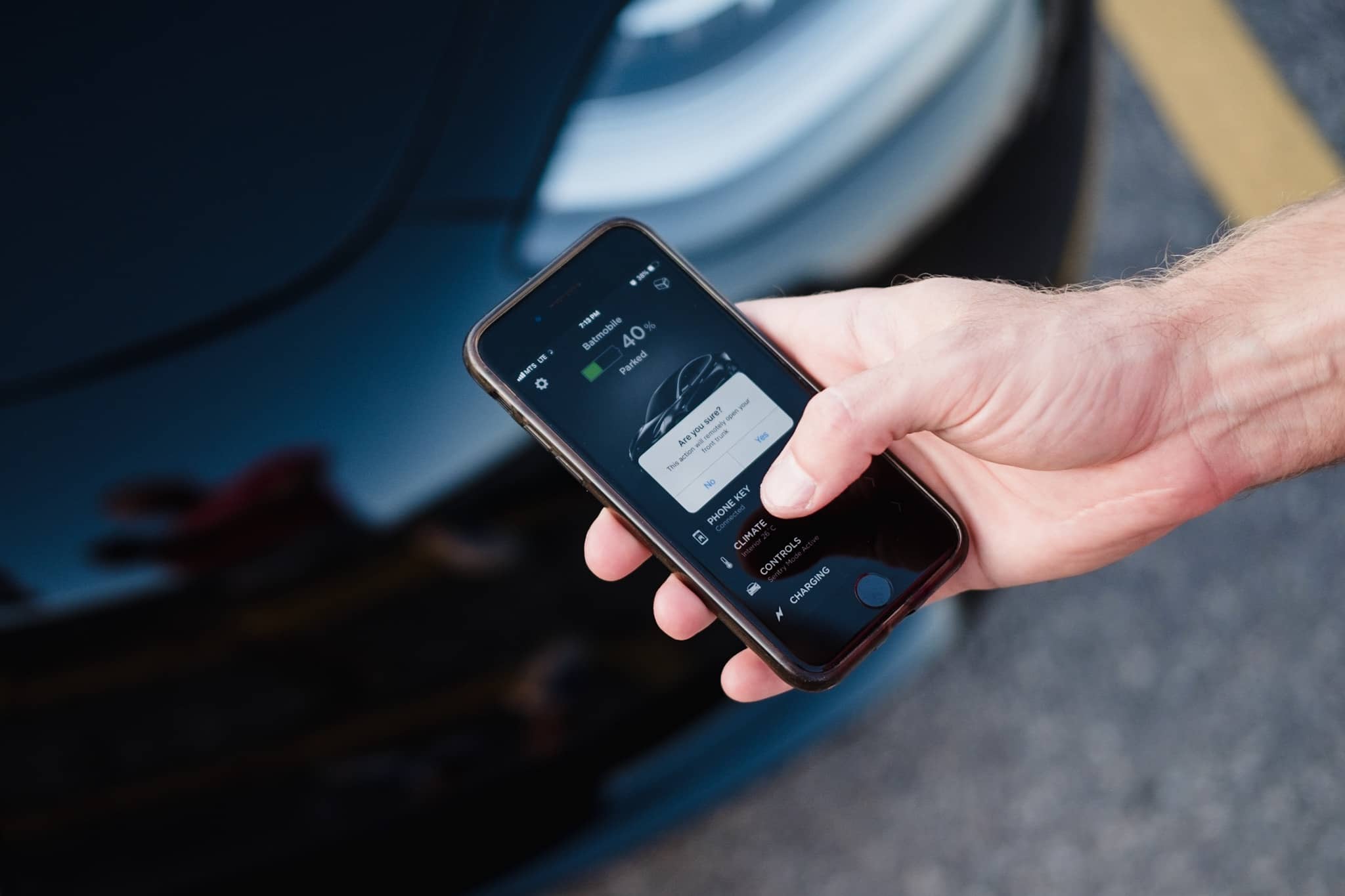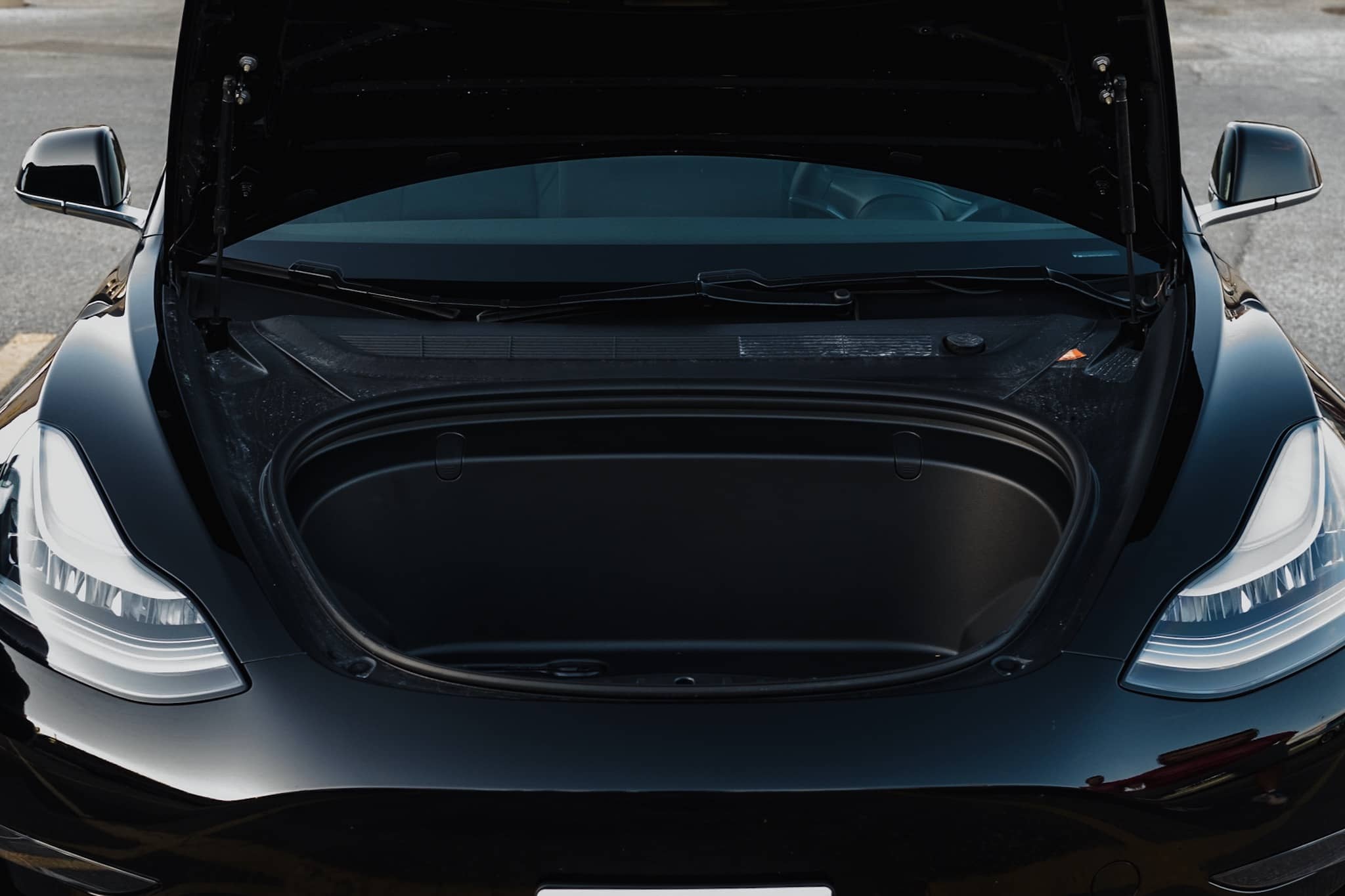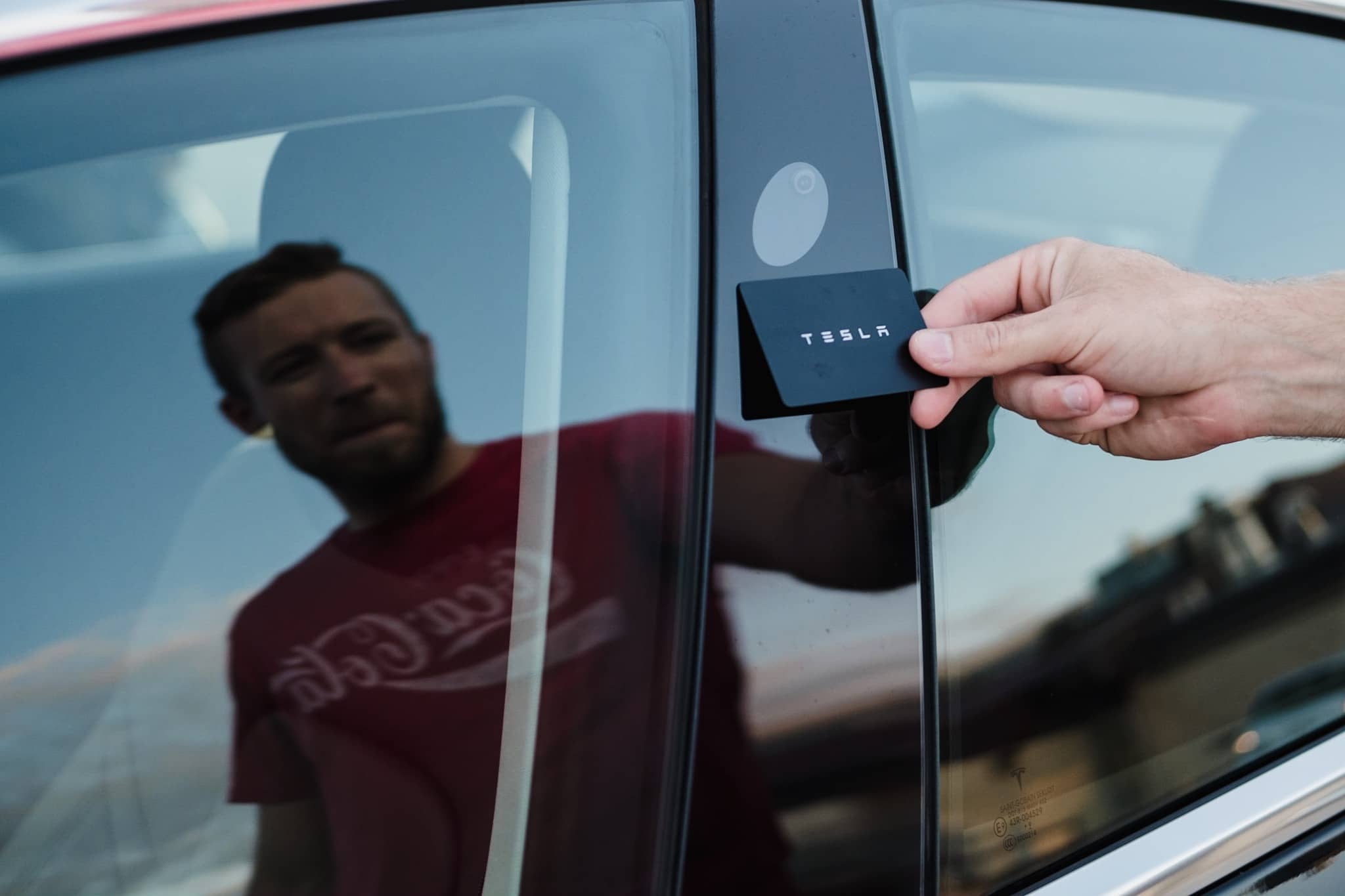 Every time I looked around the car, I noted another element sipping energy from the car's battery. The gigantic display. The heated seats. The Sentry mode. Endless Bluetooth connectivity. The USB port in the console provided for recording all the car's security video. And the nine or so cameras spanning the car's chassis.
To me, this was terrifying. Perhaps mind-blowing, to put a positive spin on it. But glass-half-empty: terrifying.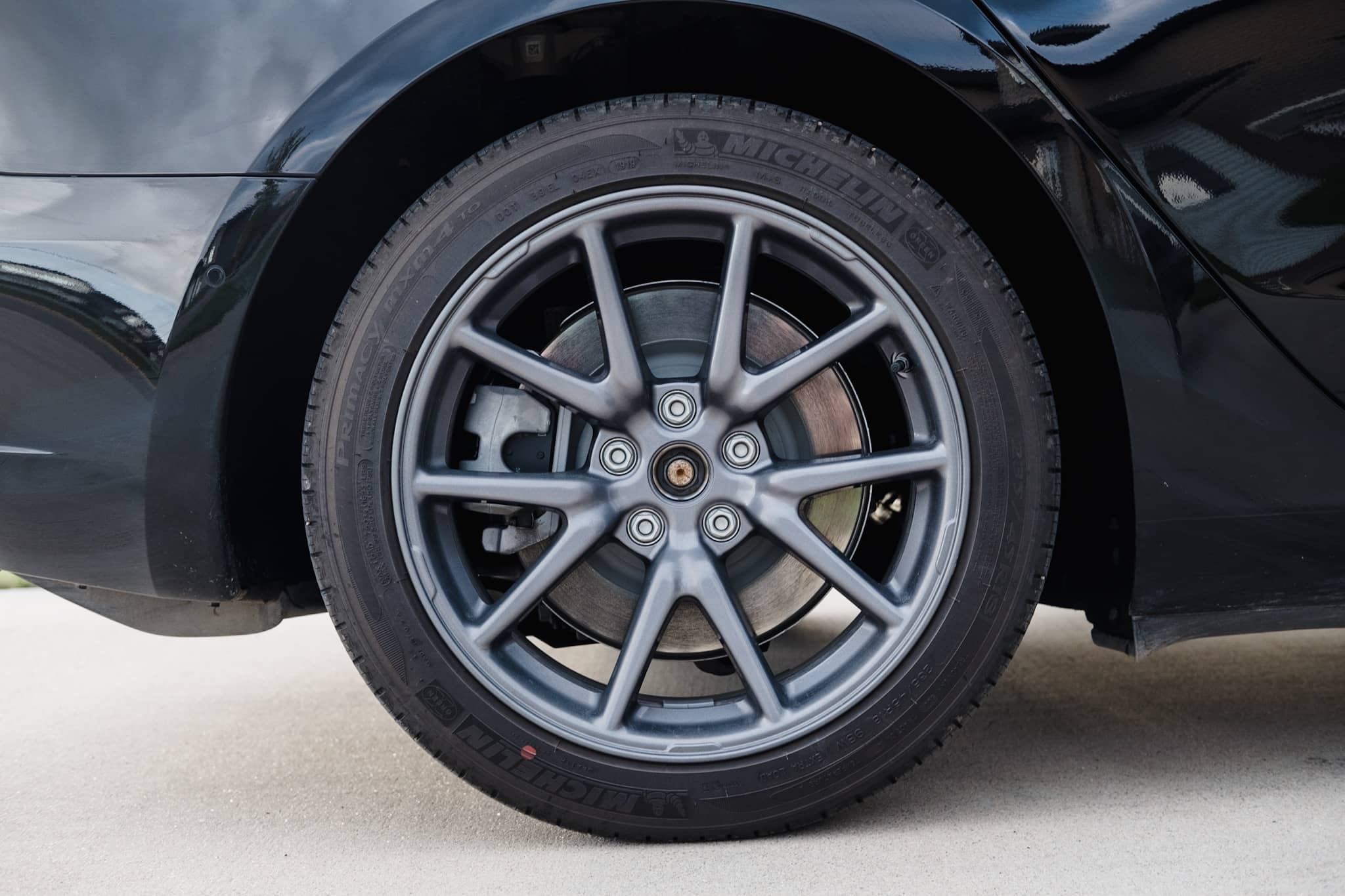 To answer some of my energy and winter-related questions, Jamie explained all the thought put into the design of the car's body to ensure maximum efficiency. Even elements such as the tire's hubcaps have been fine-tuned to the aerodynamics of the vehicle, enabling the car's batteries to inch along a little further. Regenerative braking adds a slice of extra power, and the battery itself doesn't normally charge to 100% (even though it can) — the battery's lifetime health will be improved if you don't maximize the battery's charge, Jamie explained.
Tesla's adopted technologies, from delivery to operation to efficiency, all provide the vision of a company who has put more thought into the smallest details than any other auto maker on the planet.
---
We just completed one of the nastiest, most divisive Canadian elections in recent memory. The amount of mudslinging, by Canadian standards, was heartbreaking.
Climate change was in the driver's seat as a forefront election topic — even folks in our area talked profoundly and deeply about the fight against climate change. It's a growing concern in all regions of the country, and everyone feels a responsibility to do as much as they can in the fight.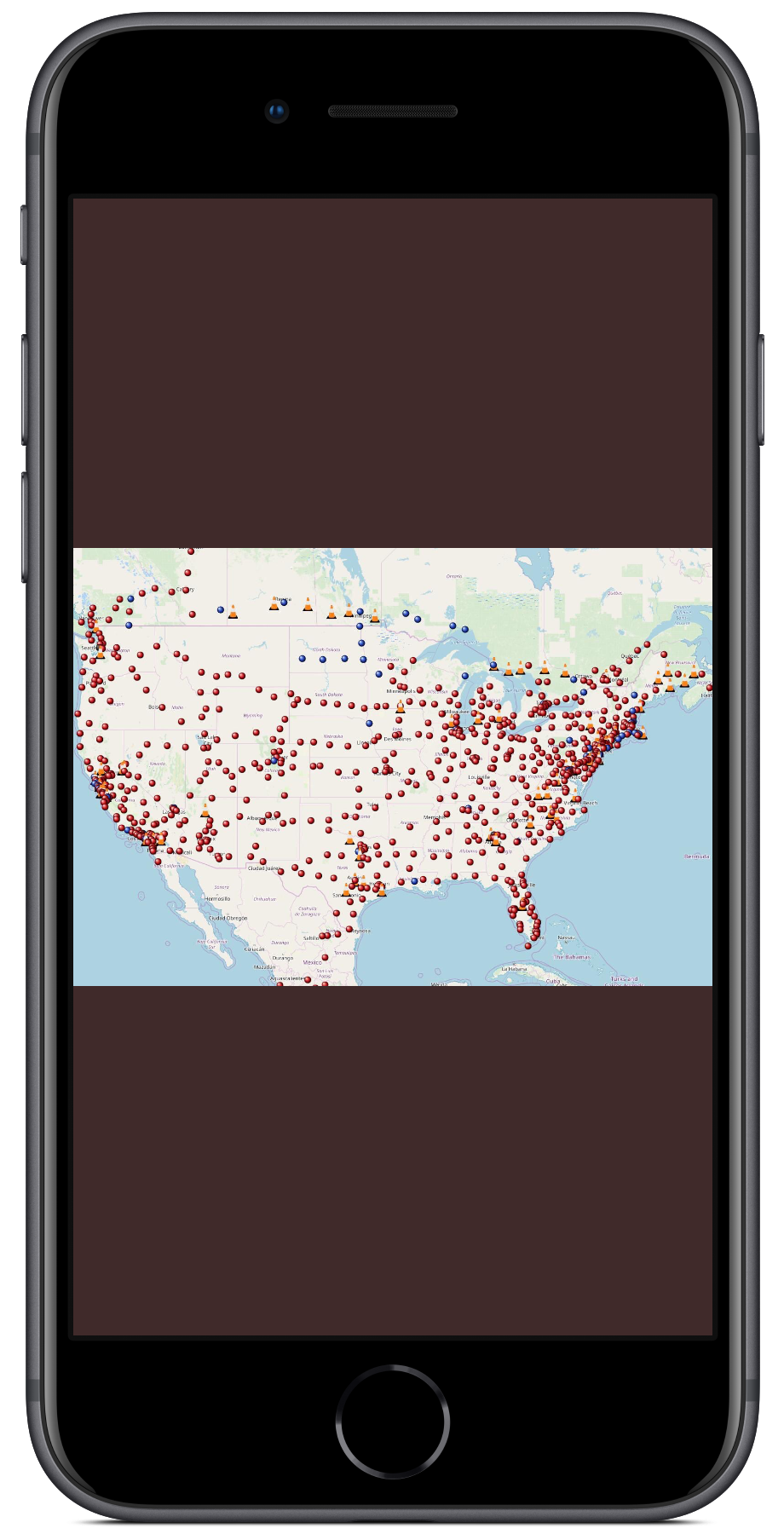 Major institutions, corporations, and governmental agencies are doing their part as well. You can now drive an electric vehicle from one end of the country to the other, charging up at stations lined along the Trans Canada Highway. If you own a Tesla, the number of supercharger stations is growing at a rapid pace, and are now spanning the harshest climate regions in the prairies.
It's an incredible plan of action to behold, and one I deeply want to take part in.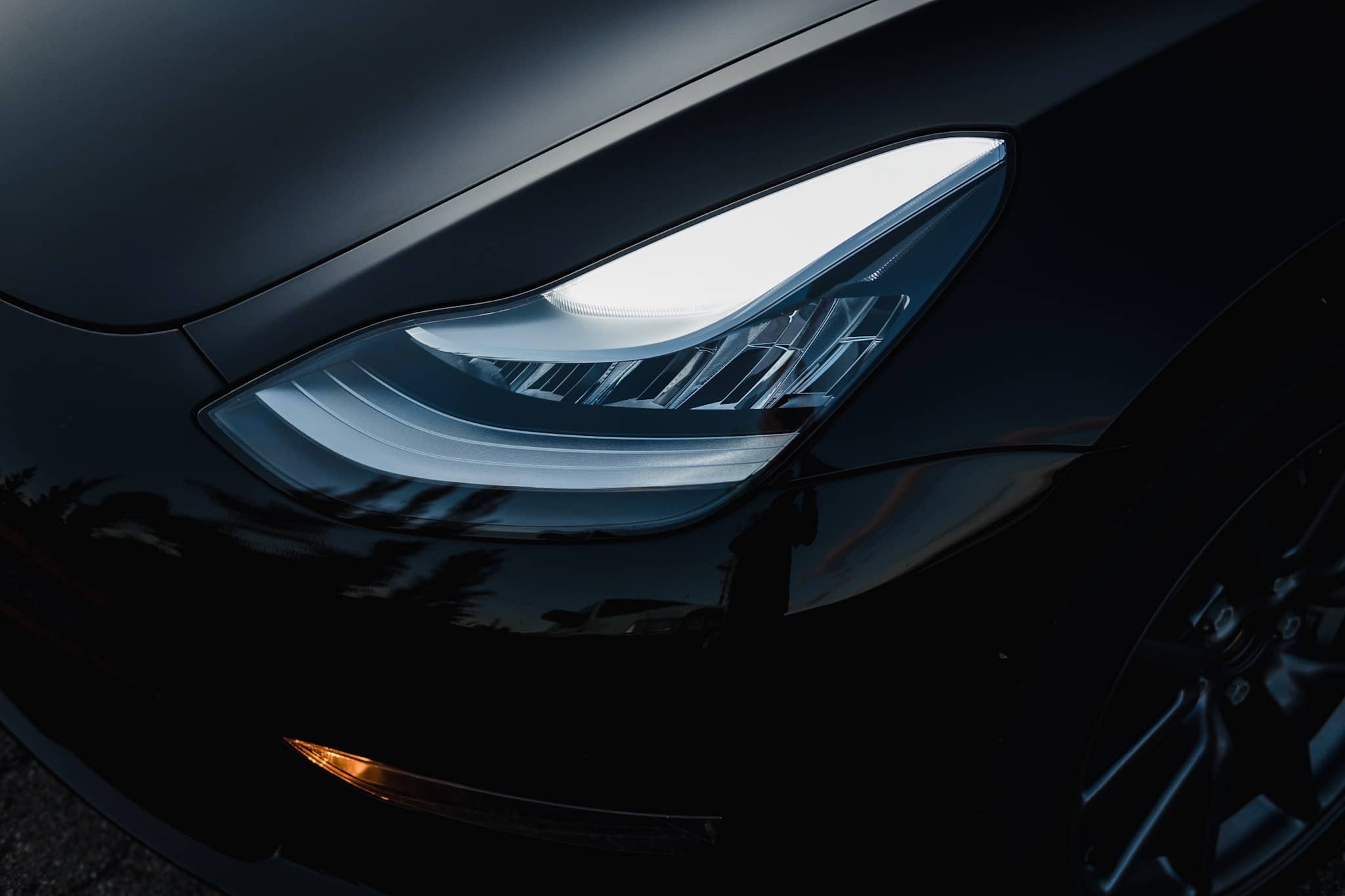 When I asked Jamie point-blank about his new Model 3 as he headed into the winter, I found the first look of trepidation in our conversation.
"Others have operated their Teslas over the last few years through our harsh winters and I haven't read of any major problems," he said.
"I'm excited to test out the car and see how it handles the snow and the cold."
At a macro level, it's very easy to see the need to move away from the internal combustion engine. It's even easier to make broad proclamations that we need to completely shut down the fossil fuel industry. Simply sitting in a Model 3 pointed to a future where all-electric, all-the-time felt like a genuine possibility.
But broken down to a micro level, it's equally easy to see that for all the technological breakthroughs and software synergies mashed into these breathtaking vehicles, that we still have a long way to go.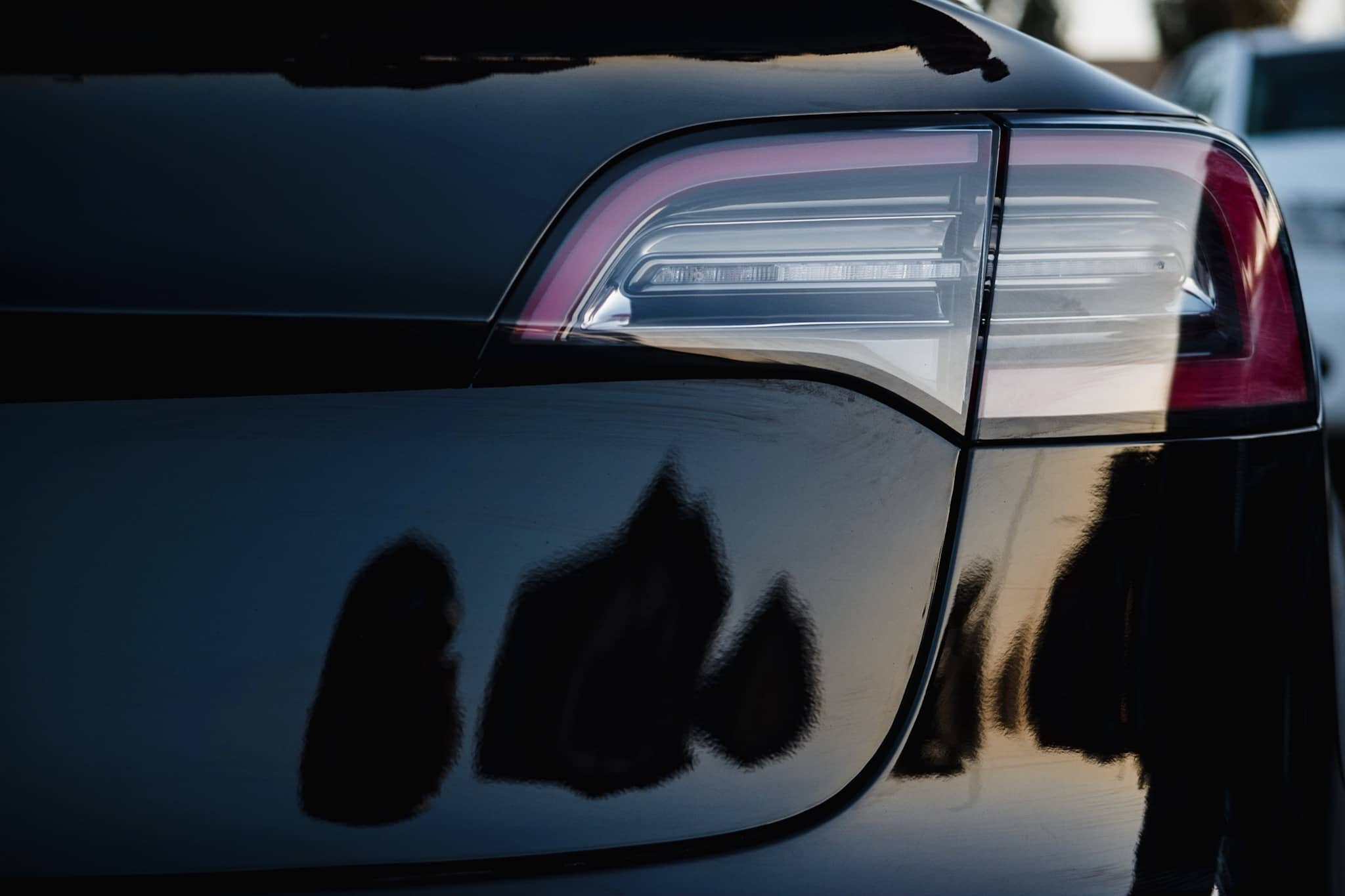 The Tesla Model 3 starts at $30,815 USD, or $55,990 CAD. Change the paint job, add in a more aesthetically-pleasing set of rims, and boost the range of the car's batteries, and you're quickly looking at a vehicle that hits the $65,000 to $70,000 CAD mark. Even with federal and provincial tax incentives, this is not a cheap car. (And rightfully so — the technology and innovation in this car, as well as the low-cost maintenance and low-cost power provide every right to charge a premium price.) Spread a referral link around and you can gain free Supercharger kilometers/miles, but that hardly cuts into the sticker shock and operation of this vehicle.
This, combined with regional climate realities, put this car (in its current state) into my realm of "curiosity" rather than "action." My 2018 Ford F-150 had a lower purchase price, more cabin space, more towing capacity, and anecdotally-equal reliability, while providing the safety and security my family needs driving down treacherous mid-January highways in Manitoba.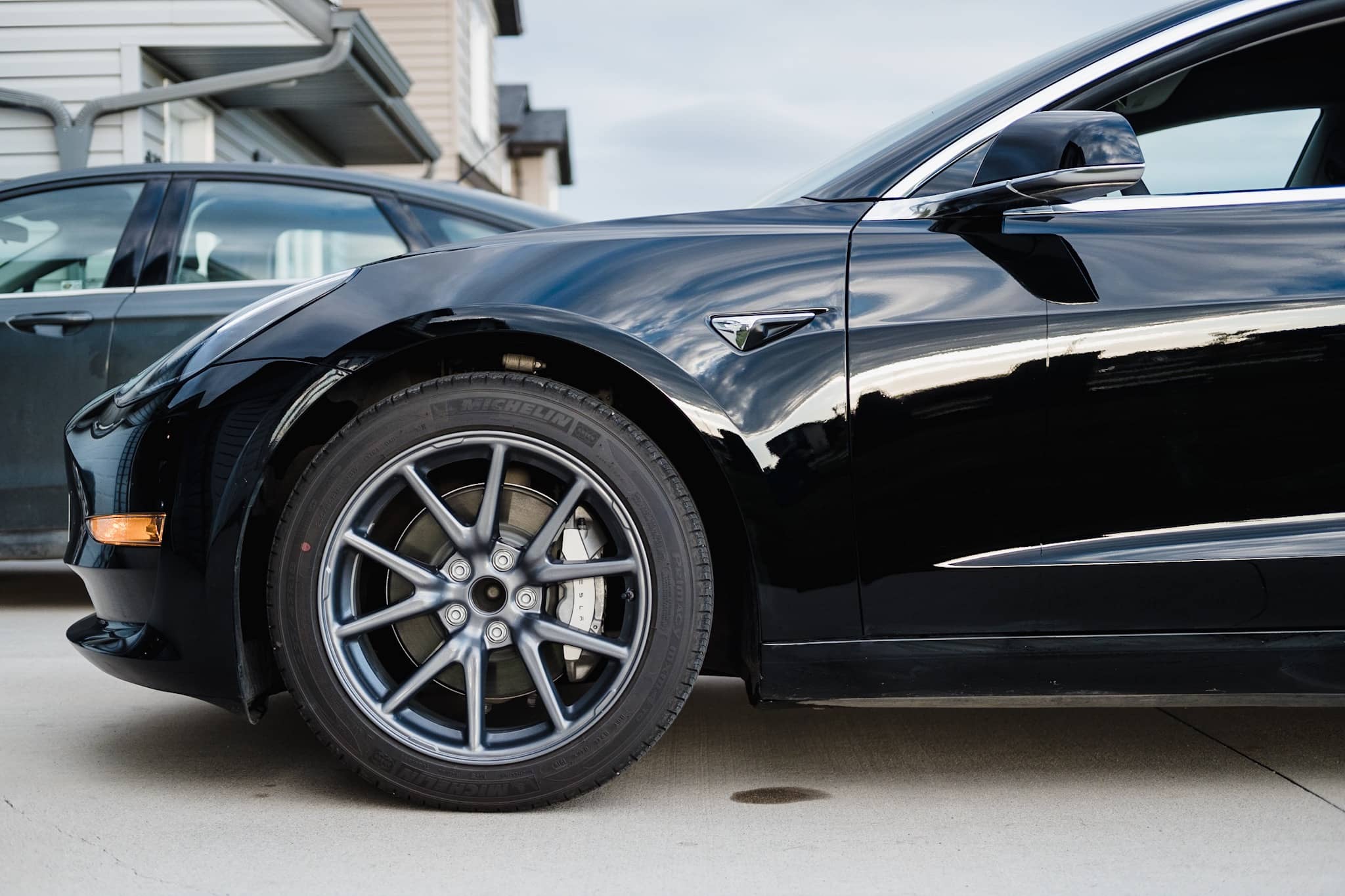 Could a Tesla Model 3 meet these needs? Probably, it seems. Although, it would likely be a second vehicle. It would take two fairly lucrative careers to pull off a Tesla and a reliable winter vehicle without breaking the bank.
But these Manitoban are remarkably harsh. A quick Google search provides some anecdotes of how Tesla's vehicles and batteries hold up against these harsh winters. Near-instant heat controlled entirely from the Tesla app, no starter issues due to sluggish oil needing to be turned over, and great AWD systems all rank high for Teslas during the winter.
But then the reality check, at least in this Reddit comment:
Range decrease – while the car isn't affected by wind chill, our temps have gotten very cold regardless. At -30 I'm losing about 40% of my range. I still have plenty for around town, or to travel where Superchargers exist, but doing road trips north or to rural Alberta would be a challenge right now. Tesla specific: the folding mirrors don't like our winters, they get stuck very easily.
With the reality of my 2011 snowstorm experience in my rear-view mirror, "probably" is still a little scary.
---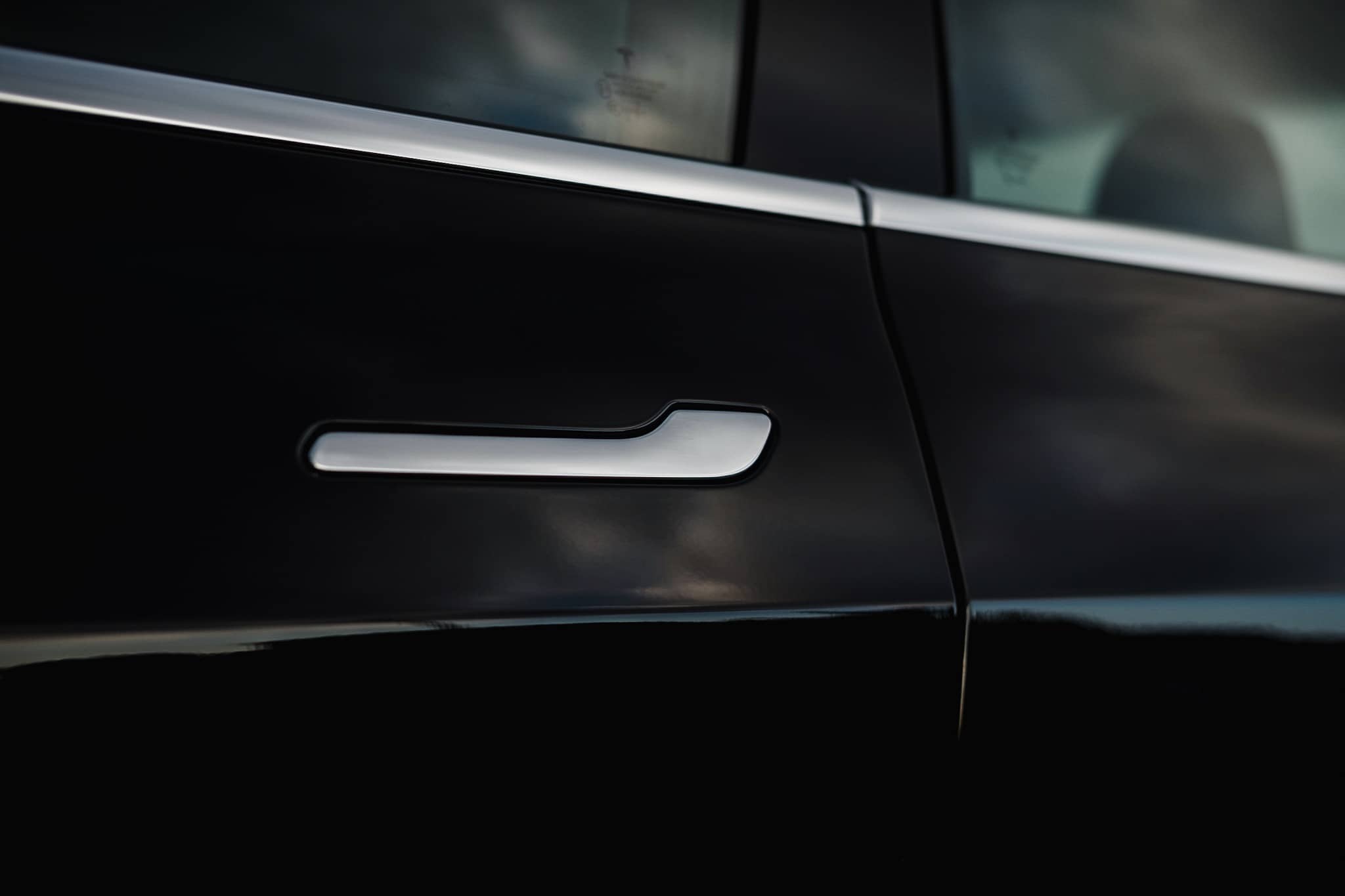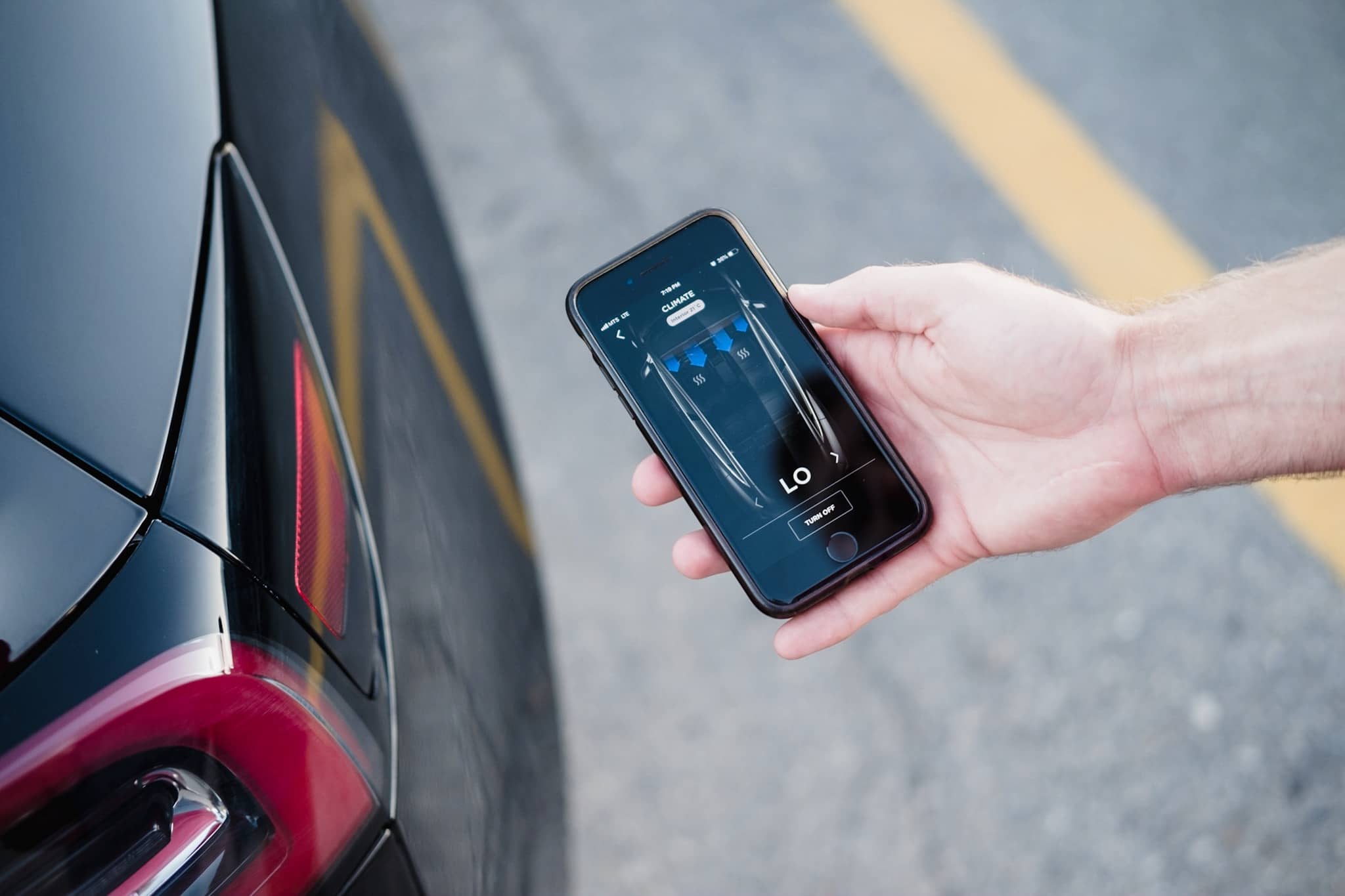 As we walked back to the Model 3 after our conversation, we were met with a very foggy, very chilly entrance. Jamie had previously shown off the ability to fire up the air conditioner and the heater all from the Tesla app, and he had forgotten to turn the air conditioner off before we walked inside. It would be almost impossible to know from outside if you had made this mistake — the car's lights weren't lit and there was no audible engine hum with the car being turned on.
We limped back to where my gas-sipping Toyota Corolla was parked, peering through the smallest de-fogged area in the windshield along the way. I even stuck my head outside the passenger window to ensure we weren't going to run into anything we couldn't see.
Along the way, it was easy to envision owning one of these futuristic vehicles. The benefits are nearly tangible; small, nimble, light, and quick, but also low-cost, energy efficient, and the greenest of transportation technology available today. With ever-falling prices and a growing used market available, I am nearly sure my next car will be a Model 3.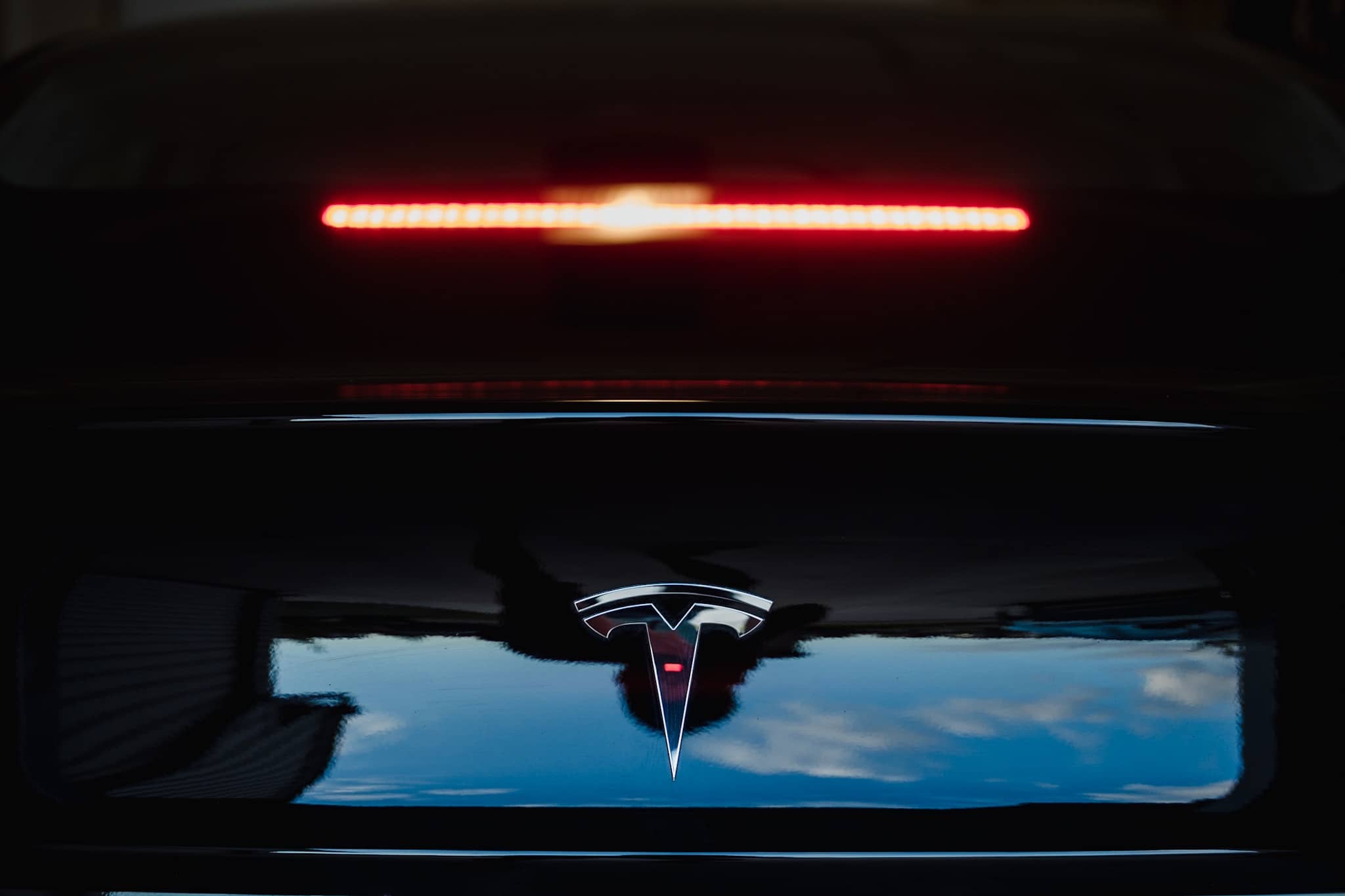 The Model 3 acted as a portal into the future — a reality check that you can eliminate fuel consumption, you can have a vehicle that can be improved via software, you can have a vehicle that is one with your iPhone. Soon, you can have a car that drives all on its own.
You can have all that, for a still-steep price. And, dependent upon your locale, you can have all that with a giant question plastered beside it:
What if?
For those who live in a less harsh environment with less weather variation, it seems Tesla has developed a vehicle that is shaped for and connected to the future.
For me? Well, I'll be watching Jamie's winter testing with a keen eye.
Curated List of Must-Have Apps
We spend an inordinate amount of time sorting through hundreds of apps to find the very best. Our team here at The Sweet Setup put together a short list of our must-have, most-used apps in 2022.
You will get…
The current list of The Sweet Setup's top 8, must-have apps.
A special, pro tip for each app to help you save time and become more of a power user.
A hidden feature of each app that you may not have known about.
The Sweet Setup Staff Picks for 2022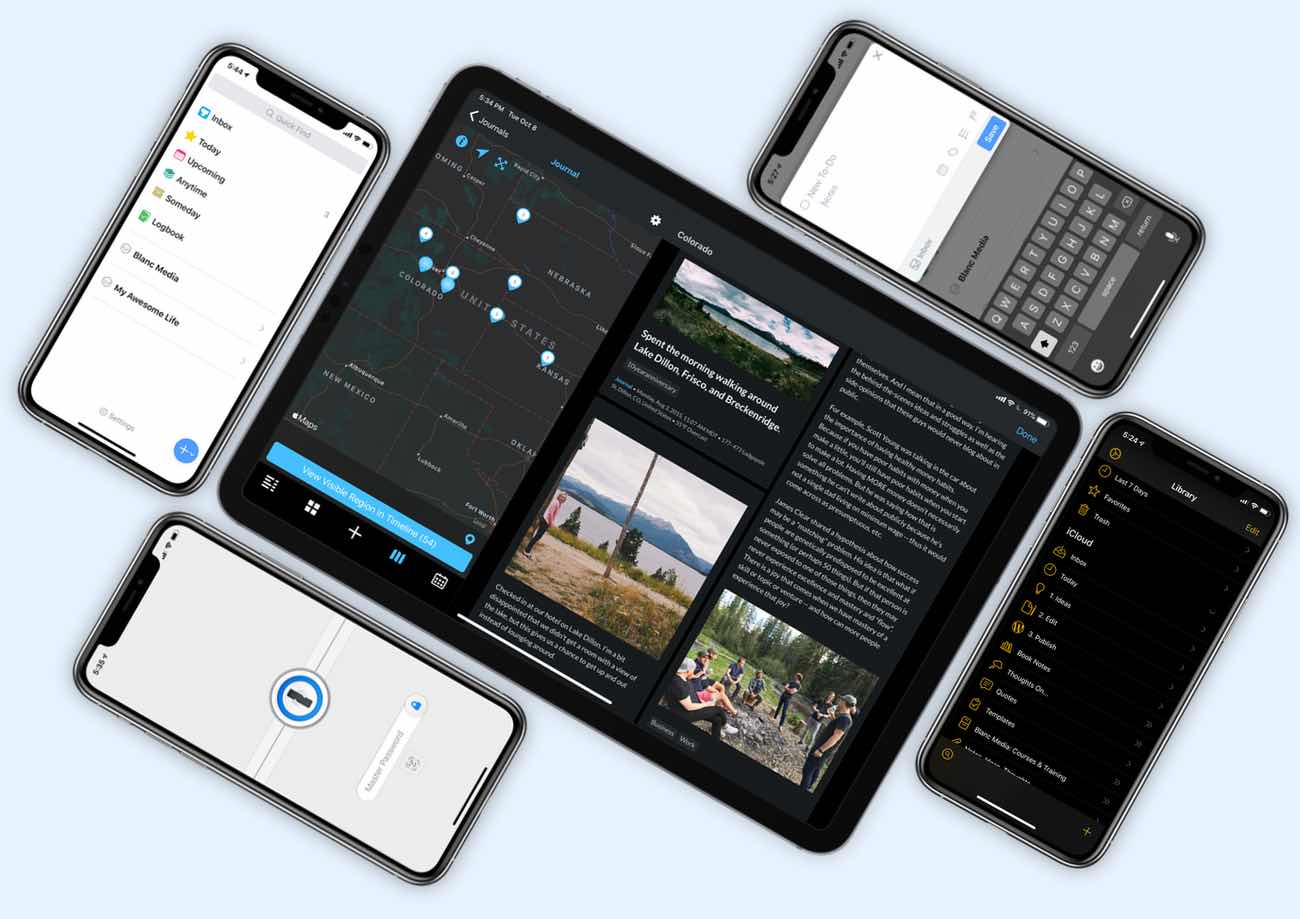 These apps work on iPad, iPhone, and Mac. And they range across several different categories but are mostly focused on productivity. They will help you get the most out of your devices and your day.