How to give a name to your group messages in iOS
February 12, 2015
Here at The Sweet Setup, we love Slack. It's probably the best team chat service on the market. With that being said, iMessage is still my most used messaging service because every iPhone user has it. Group messages got quite a few enhancements in iOS 8, and one of them was the ability to give a conversation a name.
When you are inside of a group message, hit Details. Then, pull down on the details screen, and it will reveal a place to enter a group name.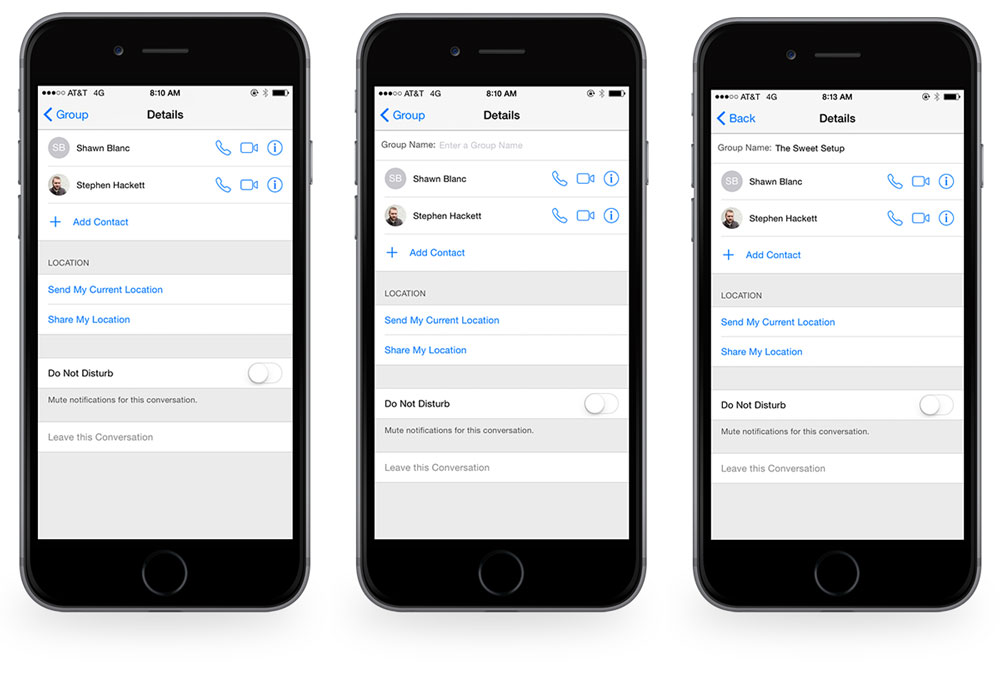 When you go back to the group message, the name will be reflected in the title. It will also post a notice inside the body of the message. This group name is seen by everyone, so it's best to use something that everyone can agree on.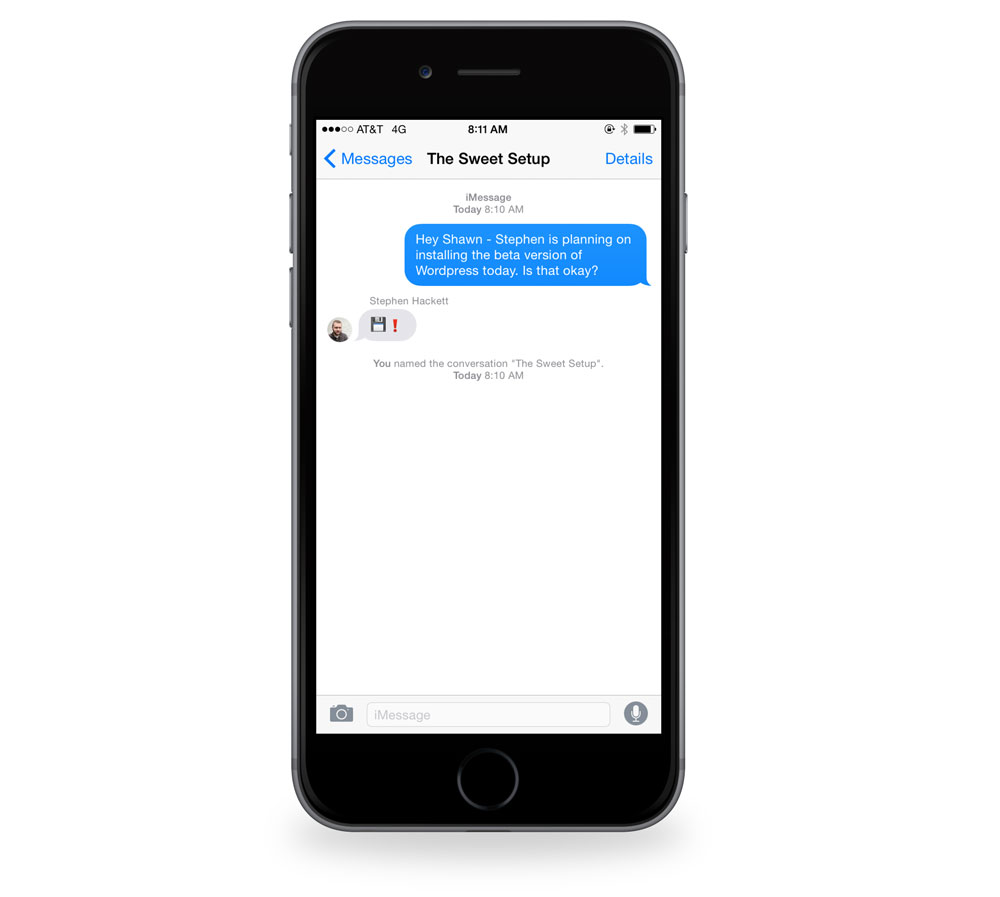 We have more Quick Tips right here.