Five Things We're Most Excited for in iOS 15, iPadOS 15, and macOS Monterey
June 9, 2021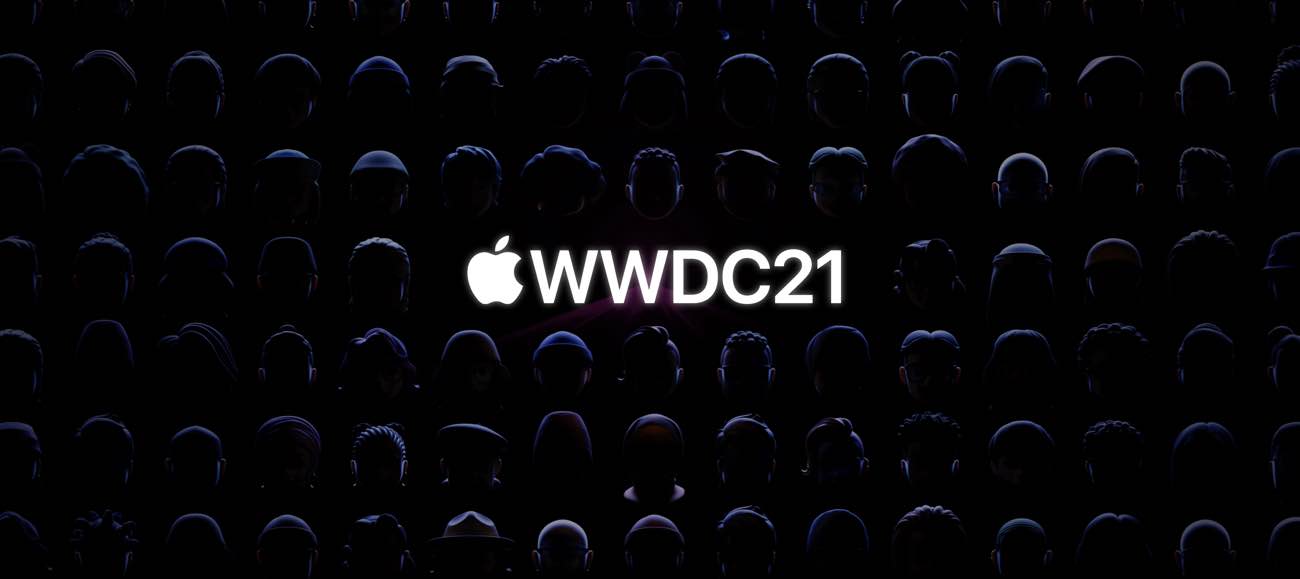 Guess what? It's mid-week for WWDC 2021. It's new beta time for iOS and MacOS. And we promise ourselves every year we won't make the download and risk losing our precious digital lives to the ether.
(So far, nobody on The Sweet Setup team has downloaded the betas just yet (except for Rose) and so we're mostly flying blind as a team.)
But waiting on the beta has its benefits. Namely in the department of keeping excitement abuzz.
That said, here are the five major features we can't wait to get our hands on in the fall.
Must-Have, Most-Used Apps for Thinkers
We spend an inordinate amount of time sorting through hundreds of apps to find the very best. Our team here at The Sweet Setup put together a short list of our must-have, most-used apps for writing, note-taking, and thinking.
Shortcuts on the Mac
This list is presented in no particular order, however Shortcuts on the Mac placed on more lists than any others. Shortcuts on the Mac is sure to be an instant hit for automation aficionados who are well versed in the way of iOS automation. Where Automator was extra powerful and largely inaccessible, it's likely Shortcuts on the Mac will remove some complex barriers to entry for those looking to make quick work of short tasks.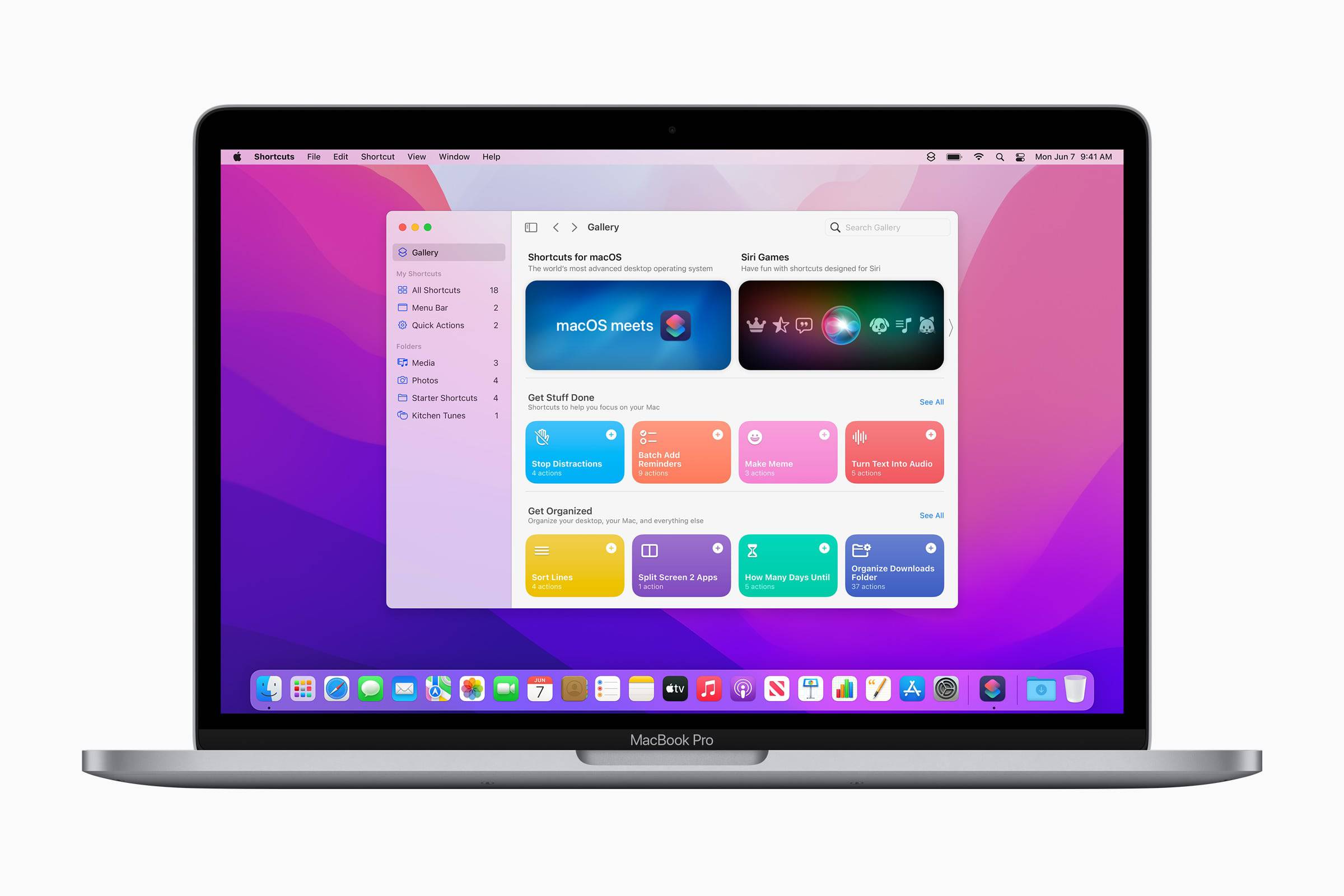 Shortcuts' power — well, the rolling in of Automator into Shortcuts on the Mac should signify Automator's power isn't going away, which is sure to please the most powerful power users.
Even for simpler users like me, Shortcuts on the Mac will have wide reaching impacts. All photos I shoot for The Sweet Setup are edited on the iPad Pro, exported to the Camera Roll, and resized and uploaded via Shortcuts. Until macOS Monterey, even if I found myself editing photos on the Mac, I'd still opt to resize and upload everything using Shortcuts on the iPad. Multiple other administrative workflows behind the scenes are also handled by Shortcuts, ensuring we'll all get our fix in Shortcuts on the Mac.
All told, we mostly know what we're getting with Shortcuts on the Mac thanks to years of iterations on iOS. What we don't know is the ceiling to Shortcuts' power on the Mac.
Quick Notes and the New Notes App
In many ways, the Notes app destined for iOS 15 and iPadOS 15 is reminiscent of a cross between Bear Notes and an app like Craft Notes. Notes in iOS 15 will offer categorization via tag, just like Bear, and implements an activity history just like Craft. Having a combination of two of our favorite note-taking apps in one, default, free notes app is sure to make a few members on the team extra happy.
It's Notes' steady iterations year after year that continue to set the app further and further apart from third-party competition. Direct notes from the Lock Screen via Apple Pencil, Scribble and the ability to highlight and tap on handwritten notes, and now the introduction of Quick Notes continue Notes' march to the forefront.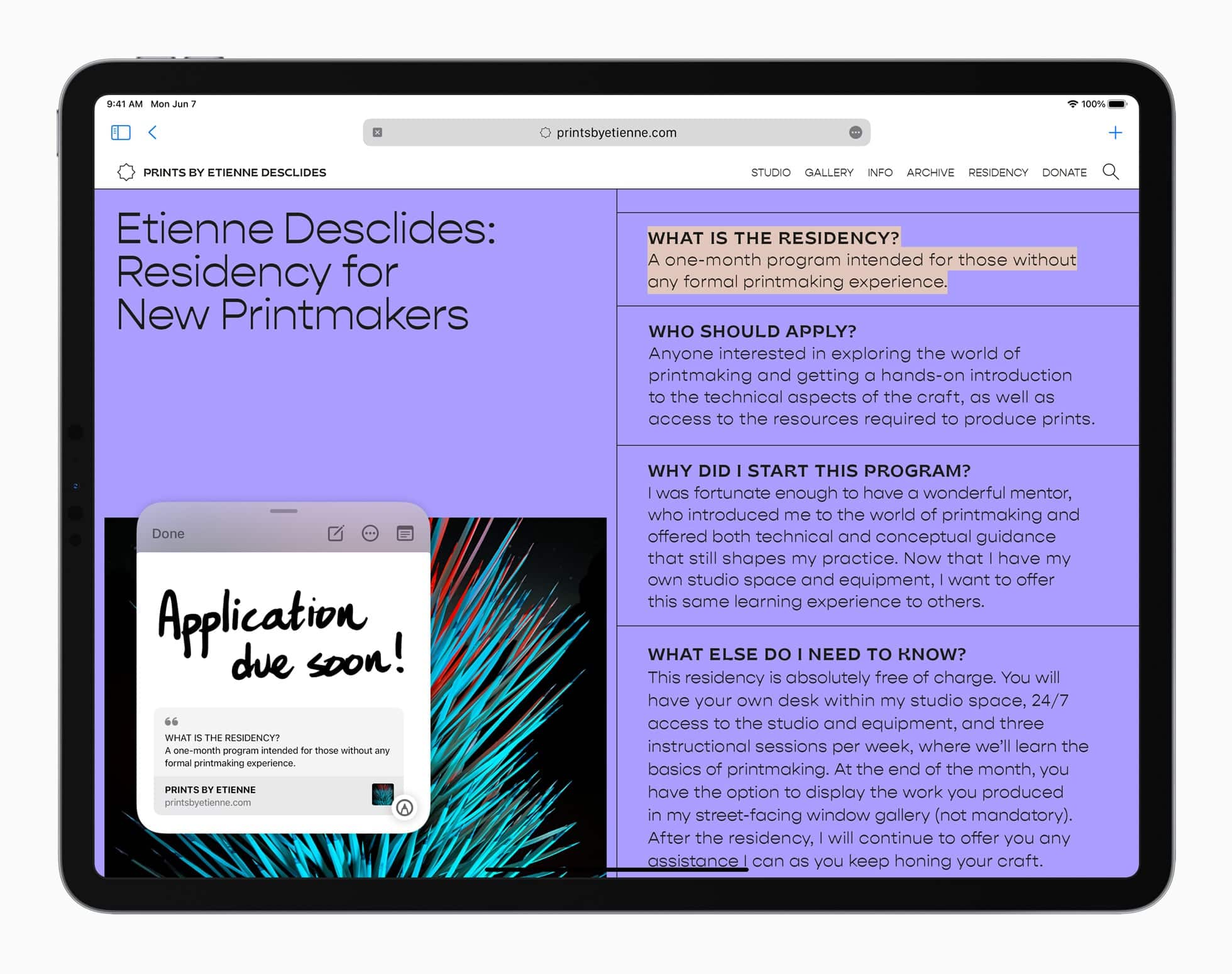 Quick Notes may be the best Notes-only feature yet. With a swipe of the Apple Pencil from the bottom right corner of an iPad (or with a shortcut on the Mac), a mini note window appears for quick jotting, sketching, typing, or pasting, and a secondary swipe sends the Quick Note away. And if you save a URL to that Quick Note, a little Quick Note popup window will poke its head out in the bottom corner whenever you revisit that URL in the future.
This is quite reminiscent of this "persistent sticky" feature envisioned by Julian Lehr in September 2020. Could Quick Notes be the first step towards a world of digital stickies applied to documents, photos, URLs, or even places (via augmented reality) that would stay with the document just like a real sticky in real life?
Focus and Do Not Disturb
Don't you often wish your iPhone or iPad could read your mind when you enter into a state of flow and would shutdown all notifications, provide only the apps you need, and fire up music to keep you in the zone? Aside from the "reading your mind" part, Focus and the improved features for Do Not Disturb are going to make this possible in iOS 15 and iPadOS 15.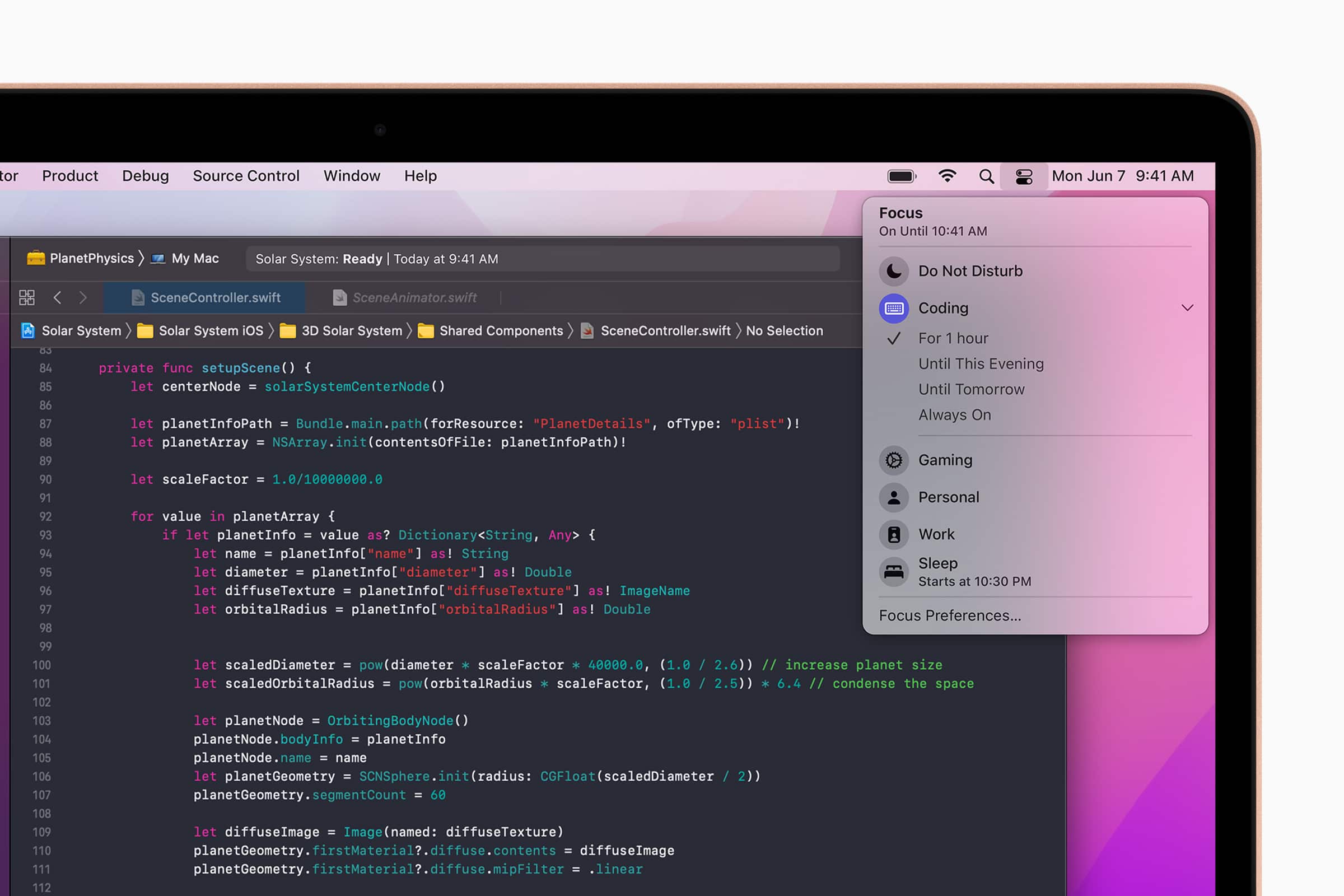 Focus mode in iOS 15 and macOS Monterey will use on-device intelligence to suggest people and apps capable of sending through a notification when you have defined your state of focus. So, if it's time to wind down for bed, your iPhone or iPad will only suggest apps that enable you to wind down, while also silencing notifications from group chats and allowing only emergency notifications through. Using these focus modes, you'll also be able to create focus-area-specific home screens with special apps and widgets to keep you focused on your current activity.
We've spent years here at The Sweet Setup helping people stay focused, reduce distractions, and get their best work done each and every day. A big part of this teaching is the concept of reducing the "just checks" — those moments where you need to "just check" your email, Instagram, or Twitter for the latest news — and now iOS 15 will help reduce these distractions for you.
Perhaps the iPhone (and Apple) did read our minds.
Swift Playgrounds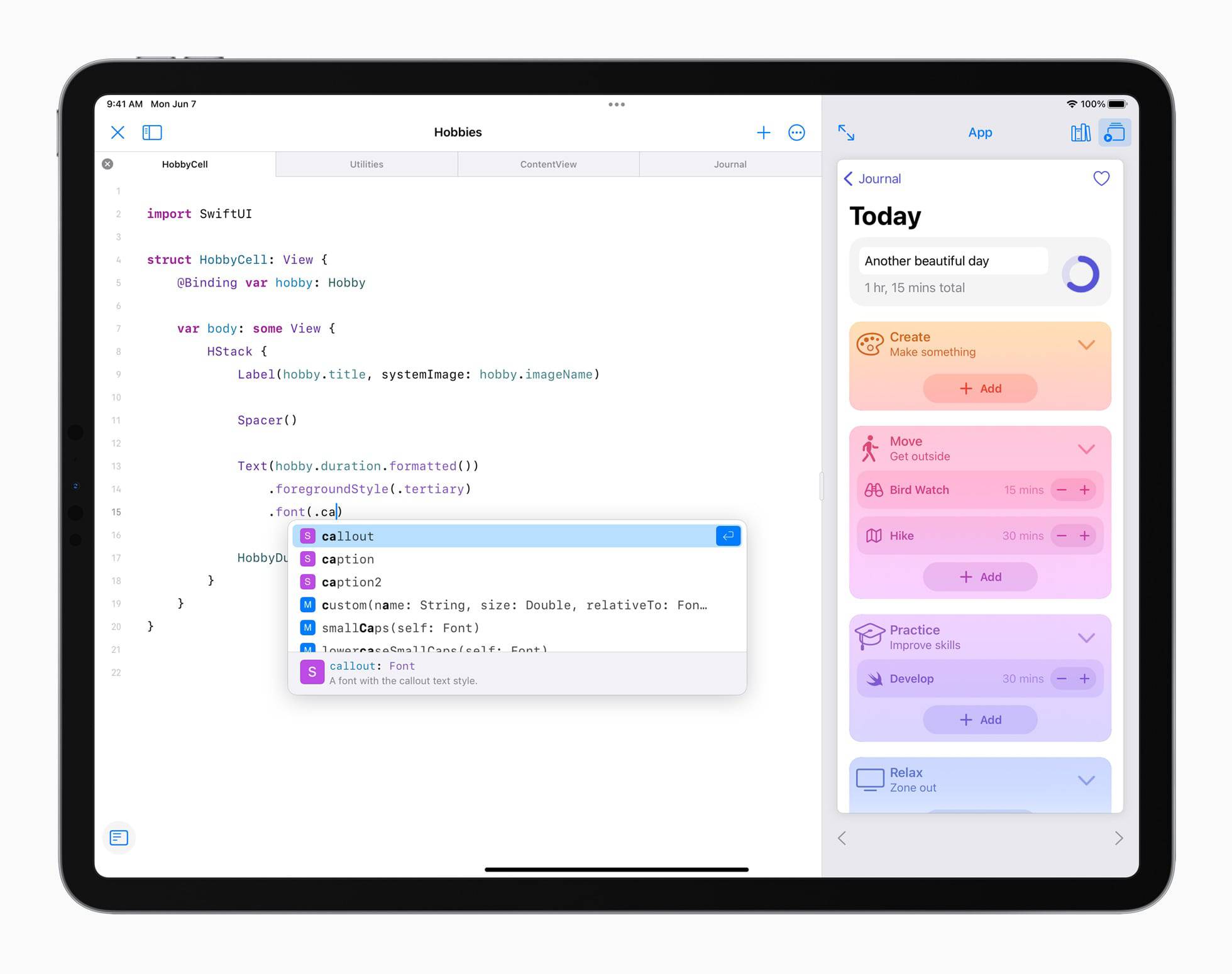 This is a direct quote from our own Executive Editor Mike Schmitz:
The feature that made me do a double-take was the ability to write iOS apps on the iPad. My 13-year-old just started learning Swift and XCode this summer, and it's not easy. I feel like the iOS version will make it a lot better for newbies like him to wrap their head around the code and actually make something.
If there was one whiplash surprise in Monday's keynote, it was the ability to create apps and submit apps to the App Store on the iPad. Perhaps this isn't the Xcode on the iPad many developers envisioned, but it's certainly a start. Apple has promised to introduce beginner lessons for newbies like Mike's son and me, and the premise of being able to submit apps to the App Store and share them with friends around the world carries enormous potential.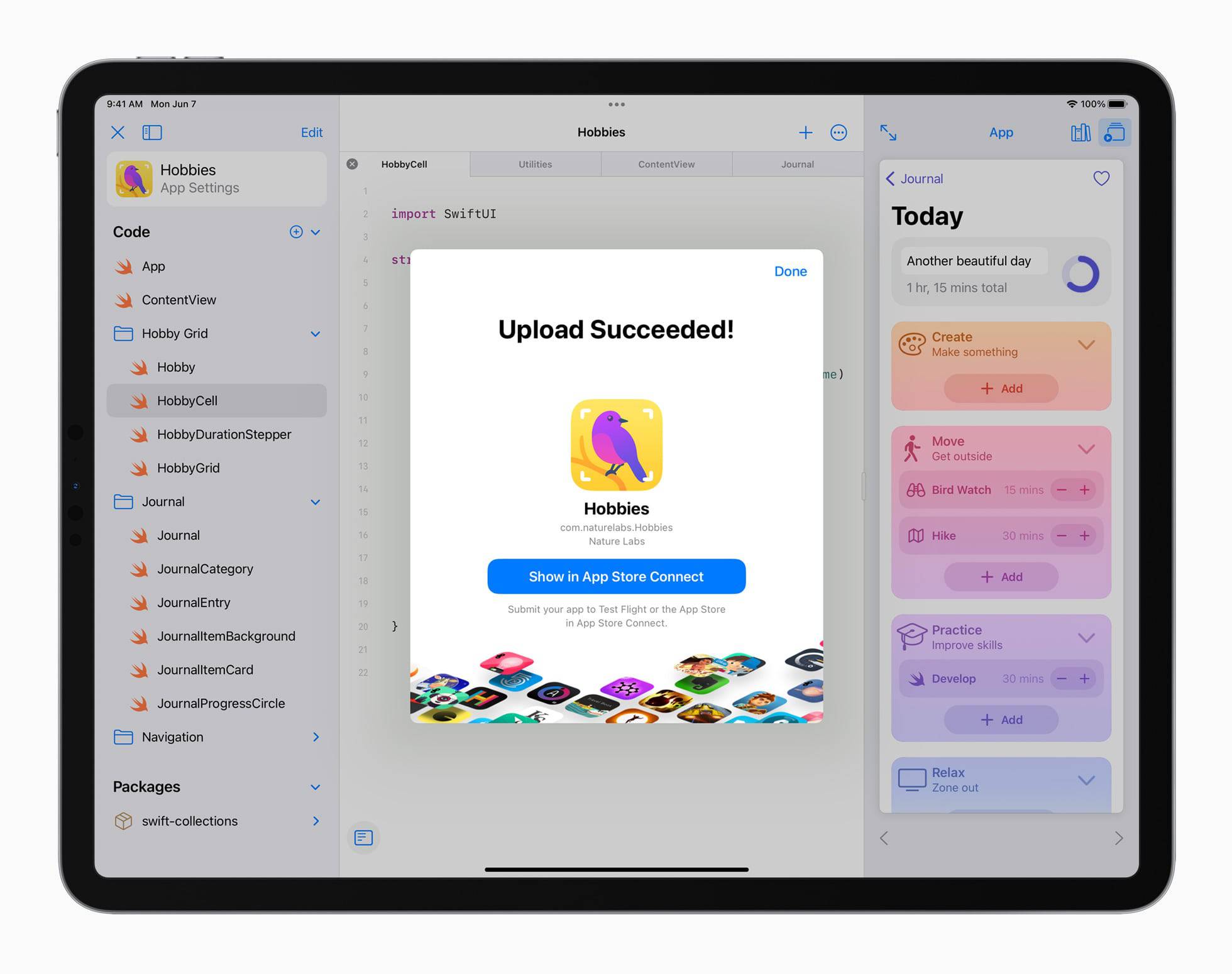 The combination of Shortcuts on the Mac and Swift Playgrounds on the iPad feels like a transition towards a future of automation. Perhaps we've been in the baby steps of automation all along and the dawn of diminishing simple workflows is upon us.
Accessibility to code, development, and automation has never been better, and it took a giant leap forward with Swift Playgrounds on the iPad.
Universal Control
Sidecar was released back in 2019 as a way to use your iPad to boost the screen real estate on your Mac and to provide a small gateway into using the Apple Pencil in Mac apps. The Apple Pencil experience in a Mac app left me wanting countless times, however I used Sidecar for extra screen real estate religiously over the last eight months of heavy study.
Given the strength of the latest 12.9-inch iPad Pro's XDR display, it seemed only natural to want to use the display in situations where the Mac's display couldn't cut it (or where you're wallet couldn't cut it to purchase a gargantuan Pro Display XDR).
But it never seemed natural — or even possible — to be able to control your iPad with your Mac. For all those folks who use an iPad and a Mac side-by-side each day, Universal Control is bound to change a few habits.
I mentioned above my shortcut to resize and upload photos to the web via Shortcuts on the iPad. This general workflow often consisted of the actual writing portion being completed on the Mac, while the photo editing portion was completed on the iPad. But when it was time to combine the writing with the photography and imagery, there was always that mini lag period either via AirDrop or via cloud service syncing that would cause a blip in focus.
Universal Control effectively eliminates any blips in focus. The ability to drag and drop content from an iPad app directly to a Mac app is sure to change workflows, while the ability to position and operate the iPad in more ergonomic spots thanks to keyboard and mouse control transfers are sure to change a few sweet setups.
Depending on who you are, Universal Control may relegate your iPad to a communication-only device and allow you to eliminate an extra keyboard and mouse in your bag. Others may find a boosted ability to move their best artistic work from the iPad to the Mac in a flash. Wherever you find yourself, Universal Control is sure to be welcome for cross-device users.
There's Always a Few More
There are so many other features we found ourselves giddy about at The Sweet Setup. I didn't mention SharePlay above, which is sure to get its use as we continue to wade through the (hopeful end) pandemic. Group watch parties are more and more a thing these days and I suspect Youtubers will find a way to broadcast these watch parties in new and fun ways.
Or how about the ability to host a FaceTime call on the web and invite Android and Windows users to the conversation? I know I'm bound to kick Zoom to the curb in the fall.
And more than a few folks on Twitter have suggested the incoming Safari is sure to raise a few eyebrows and to receive a few rounds of applause. Apple dedicated a great deal of time showcasing the latest improvements to Safari.
As always, I expect more than a few of us at The Sweet Setup will have our eyes peeled for public beta releases in July. I doubt I'll be able to make it through without trying my hand at Quick Notes. But it's the release in fall which is likely to have the biggest impact, as an entire population of Apple users will get their hands on the latest from Cupertino.
In the Apple world, it's going to be a long summer of waiting.
Our Must-Have, Most Used Productivity Apps
We spend an inordinate amount of time sorting through hundreds of apps to find the very best. We put together a short list of our must-have, most-used apps for increasing productivity.