Our five most anticipated features in watchOS 5
June 8, 2018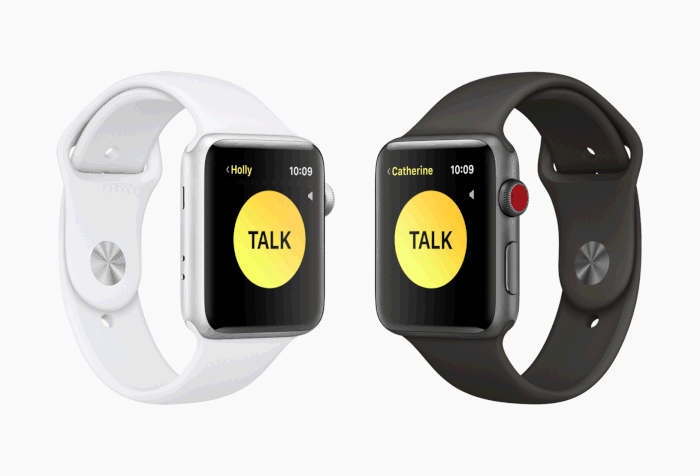 We've been on a roll recently, highlighting what are currently our most anticipated features from the upcoming iOS 12 and macOS 10.14 Mojave releases this fall. Both platforms continue their maturation and evolution, finding a way to provide new and exciting features for power and average users alike.
watchOS 5 is a bit of a different story. In many respects, watchOS is still in its infancy, as it was only a few years ago when Tim Cook graced the stage and debuted the Apple Watch. Since that time, we, as users, and Apple, as the maker, have continued to learn what makes the Watch great and what aspects the Watch doesn't find in its wheelhouse.
watchOS 5 is a clear testament to Apple doubling down on what it knows the Watch is great at. A bevy of workout and fitness features — like auto-workout detection, new yoga and hiking workouts, activity competitions, and even run cadences — are sure to excite a vast majority of users who use the Watch to track their fitness. And new features, like the "new" Walkie Talkie feature 1 and Apple Podcasts support could jump in and excite new and young users as well.
Apple doubling down on what the Watch does best is exactly what the doctor ordered for watchOS 5. Here's our five most anticipated features in the upcoming watchOS 5 launch this coming fall.
The 5 Best Productivity Apps (Sweet Setup Favorites)
Download: We spend an inordinate amount of time sorting through hundreds of apps to find the very best. This list of must-have productivity apps includes app links, quick-start info, and pro-tip workflow recommendations for each app.
1. Auto-workout detection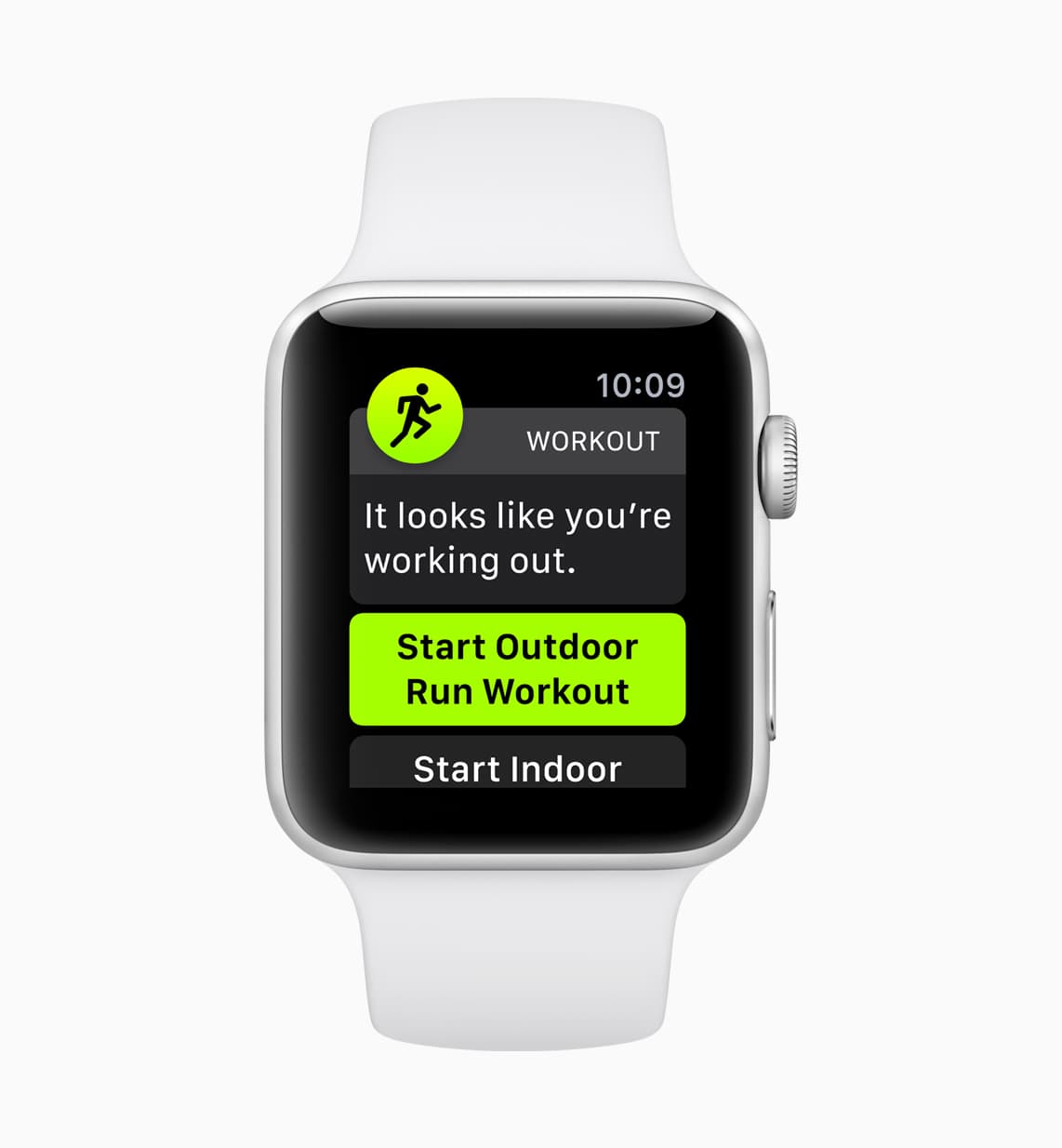 Auto-workout detection is one of those features every fitness user has been clamoring for — either consciously or unconsciously — ever since the Watch debuted. Whether you're going for a walk or went on a random outdoor job and you forgot to activate a workout, the Apple Watch will ask if you're in the midst of a workout and allow you to retroactively begin your workout. Fitness credit is given for your prior fitness, just to ensure you close your activity rings for the day.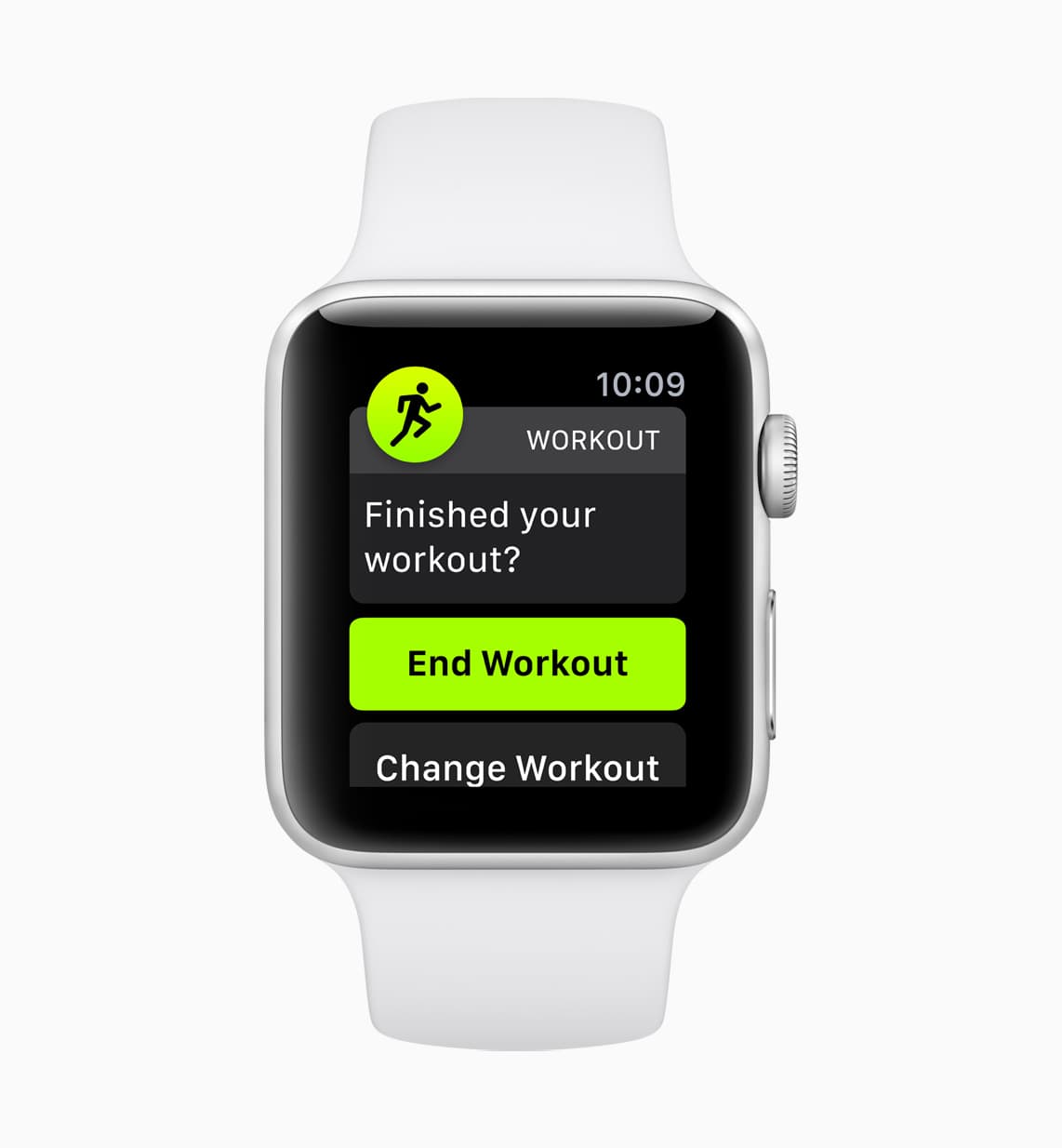 Best of all, when you're out for a walk and you retroactively start your workout, you're bound to forget to stop your workout at the end as well. Apple Watch, with watchOS 5, will also send you a reminder to close your workout if you forgot to shut everything down. Super handy.
Deliberate fitness-ers may rarely forget to start and end a workout, but auto-workout detection is a phenomenal feature that we wish was part of the current iteration of watchOS.
2. New workouts and running features
A "finally" may not be warranted for the inclusion of Yoga and Hiking workouts, but it gets pretty close. Yoga is an incredibly popular form of physical fitness, and with watchOS 5, the Apple Watch will be able to track your moments of zen. In addition, walking through the wilderness or running up a mountain will also be tracked. For both workout types, calories burned and exercise minutes will be tracked and added to your fitness results over time.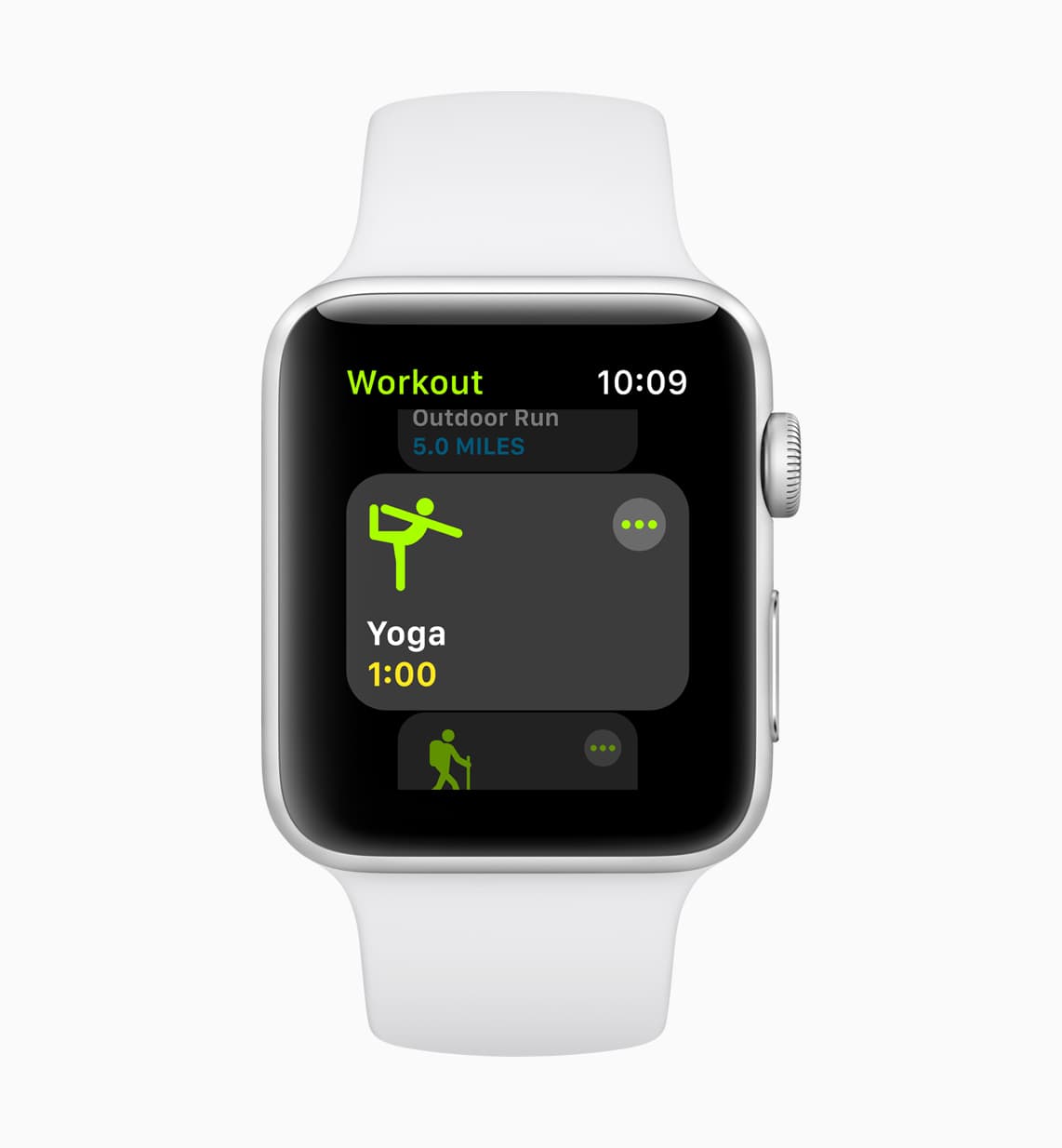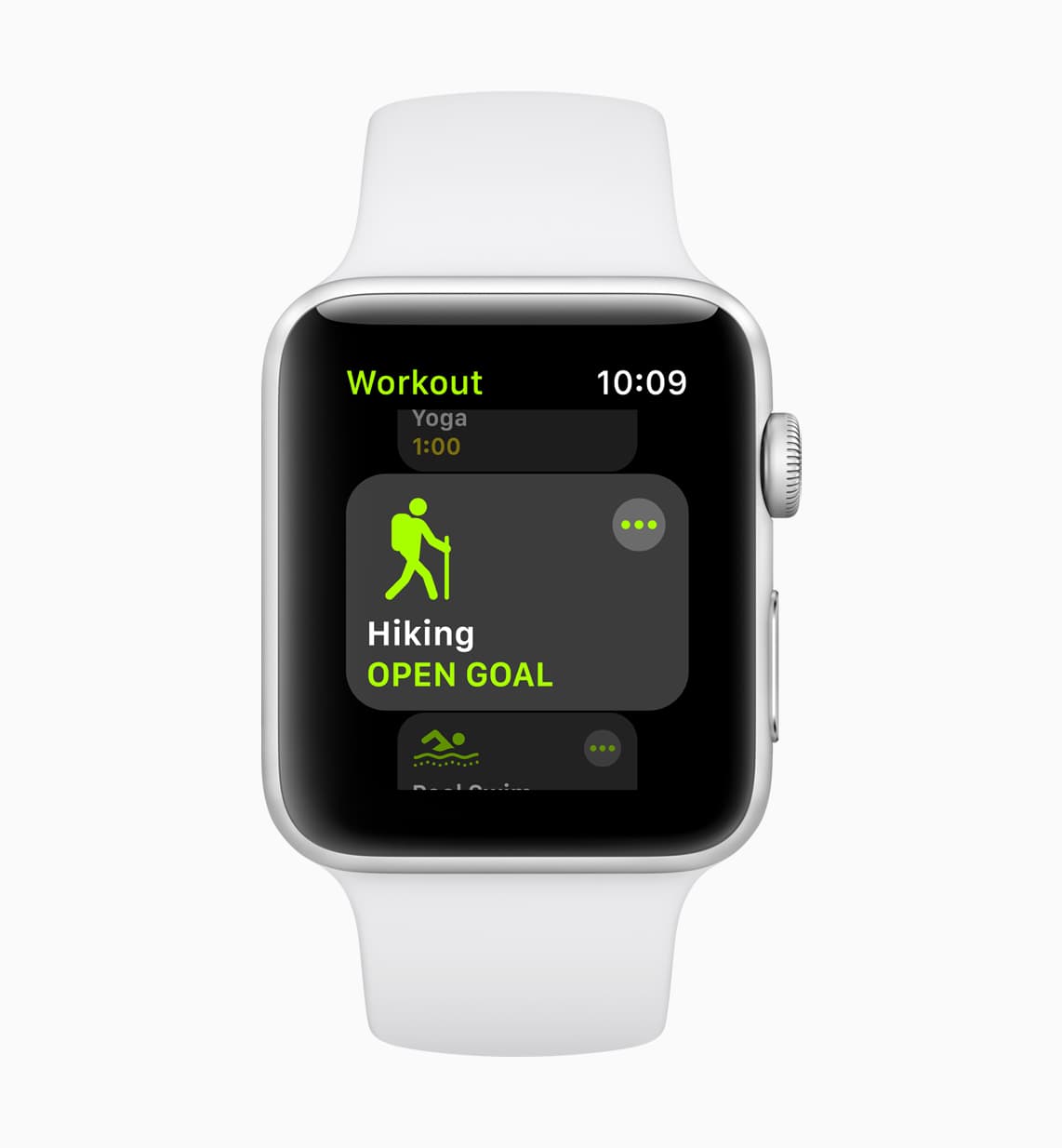 The inclusion of these workout types continues Apple's trend of wrapping up huge swaths of users who use their devices on a daily basis. The popularity of yoga and hiking as fitness activities is sure to result in lots of Watch users downloading watchOS 5 this fall.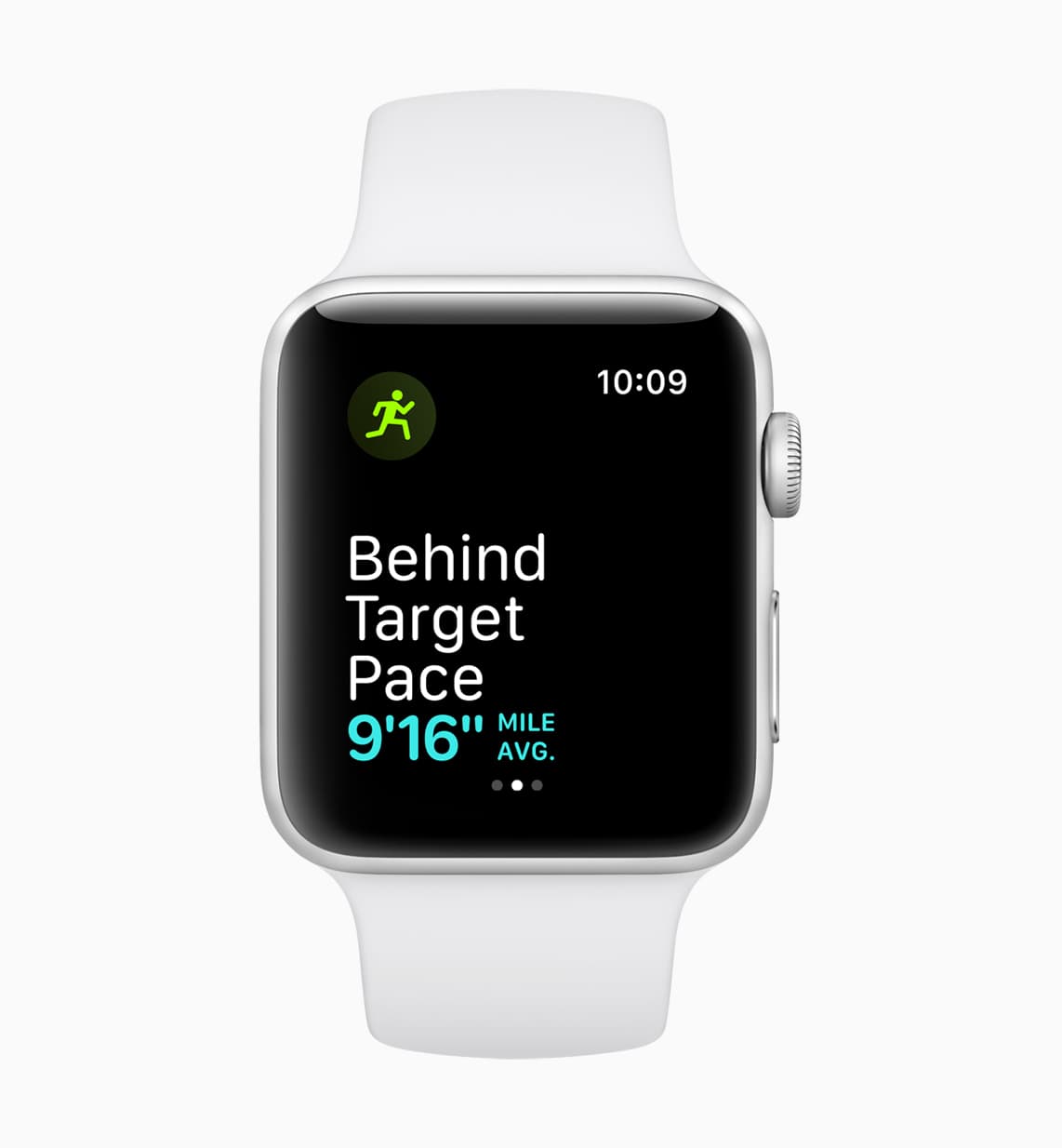 Along with these new workouts, watchOS 5 will also debut running features for the most enthusiastic runners. This will include a new steps-per-minute cadence metric for both indoor and outdoor walks and runs, as well as a new pace alarm that will notify users if they are on pace or behind the targeted pace. There's also a new rolling mile pace feature that will showcase the runner's performance for the immediately preceding mile in their workout.
In short, these new workout and running features look like they've been created by runners, for runners. It's hard to look at these running features and feel that they're gimmicky or cheap in any sort of fashion — they appear to be immediately useful the moment watchOS 5 debuts in the fall.
3. Activity competitions
Activity Sharing has been incredibly popular in previous iterations of watchOS, so Apple is doubling down on the feature by introducing Activity competitions.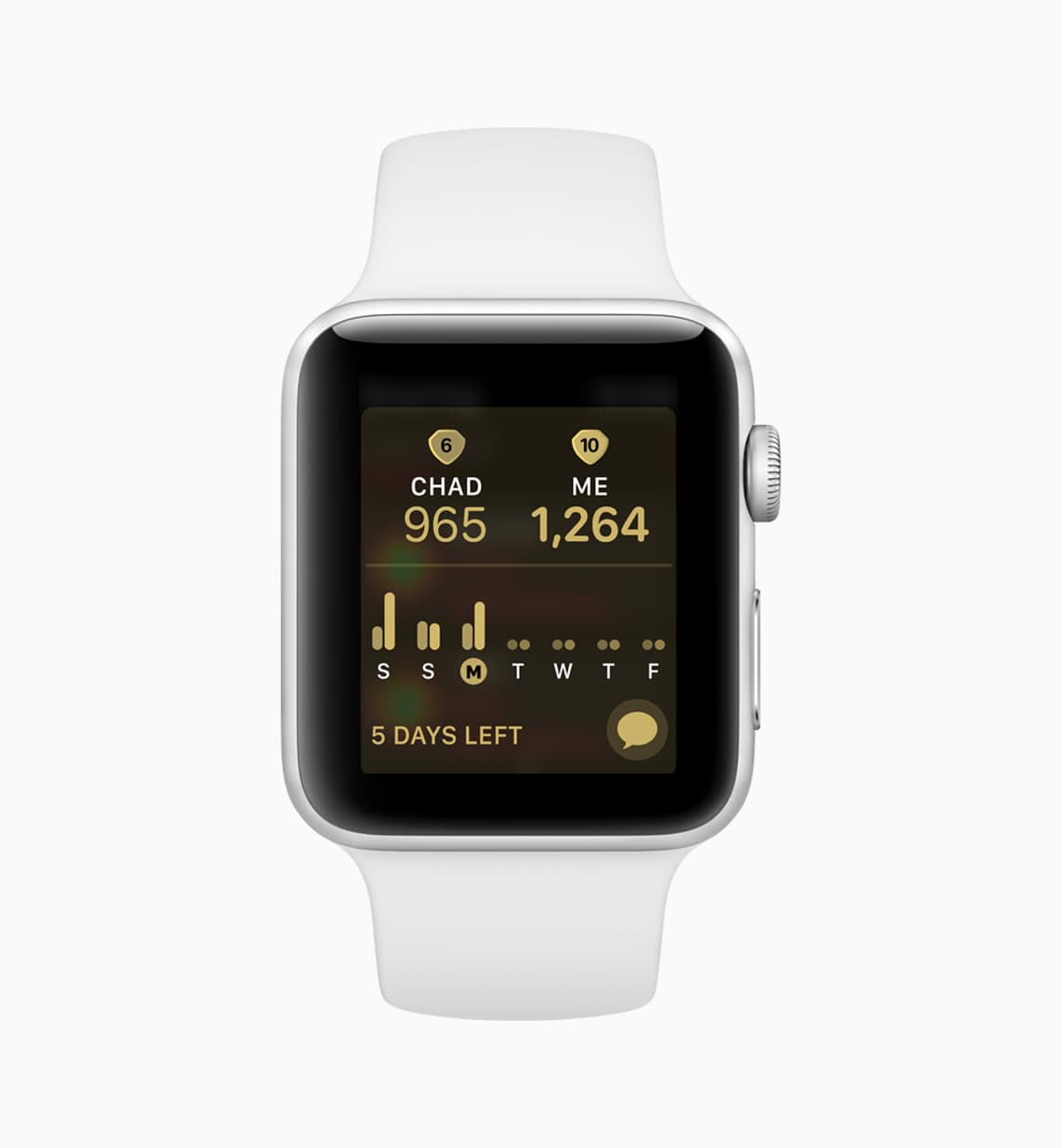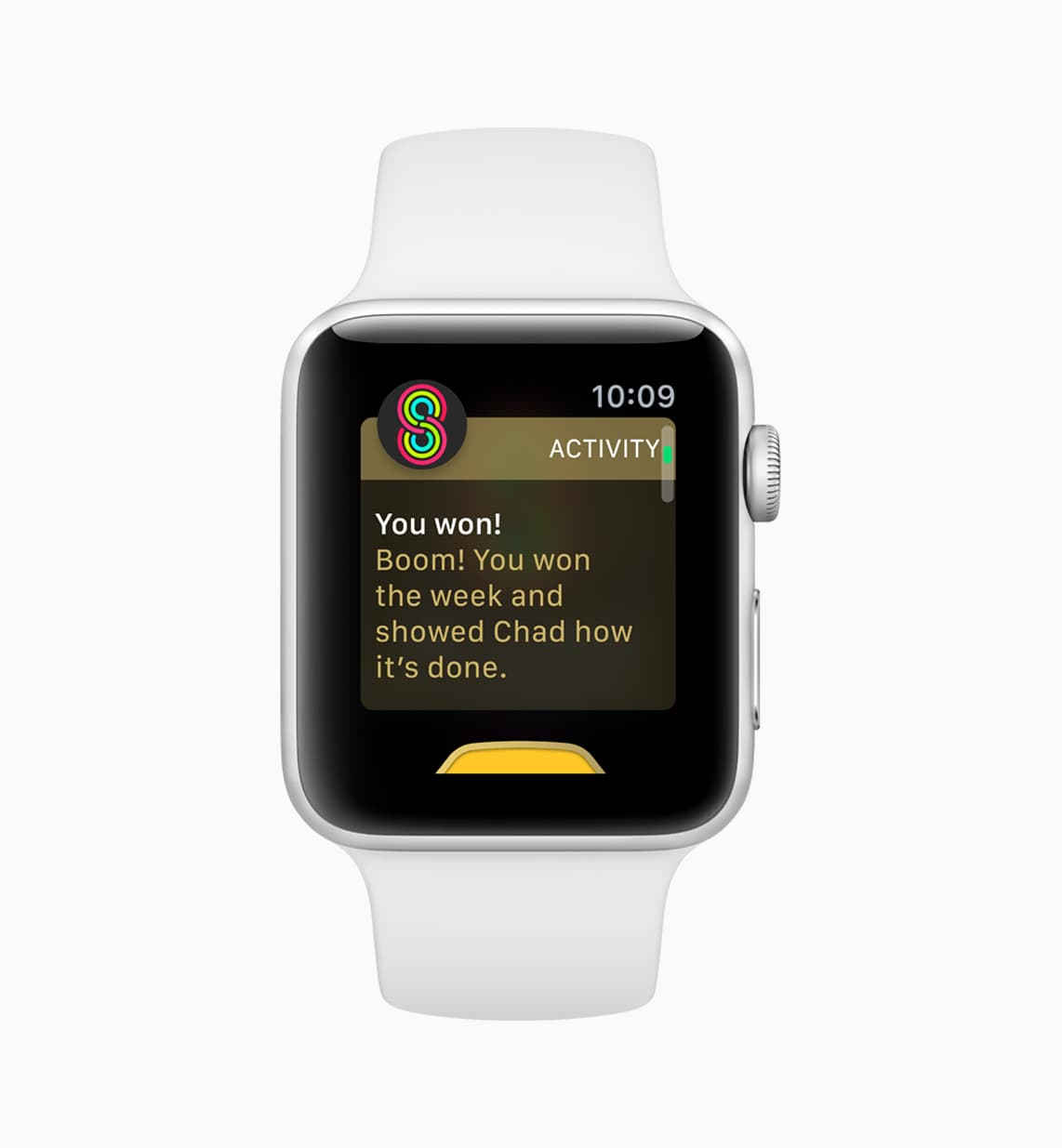 A user can invite another Watch user to compete in a seven-day Activity competition, whereby each participant earns points for closing their Activity Rings and completing other workouts throughout the week. watchOS 5 also includes some coaching notifications to keep you inspired throughout the competition.
4. Apple Podcasts
This may be the biggest feature in the upcoming watchOS 5 that deserves a "finally!" Apple's Podcasts app is coming to the Apple Watch, allowing users to keep up with their favorite shows and personalities while on the go. The iTunes podcast library is the de facto library option for most podcast creators, so users can stream any of these podcasts directly to their Apple Watch using Siri.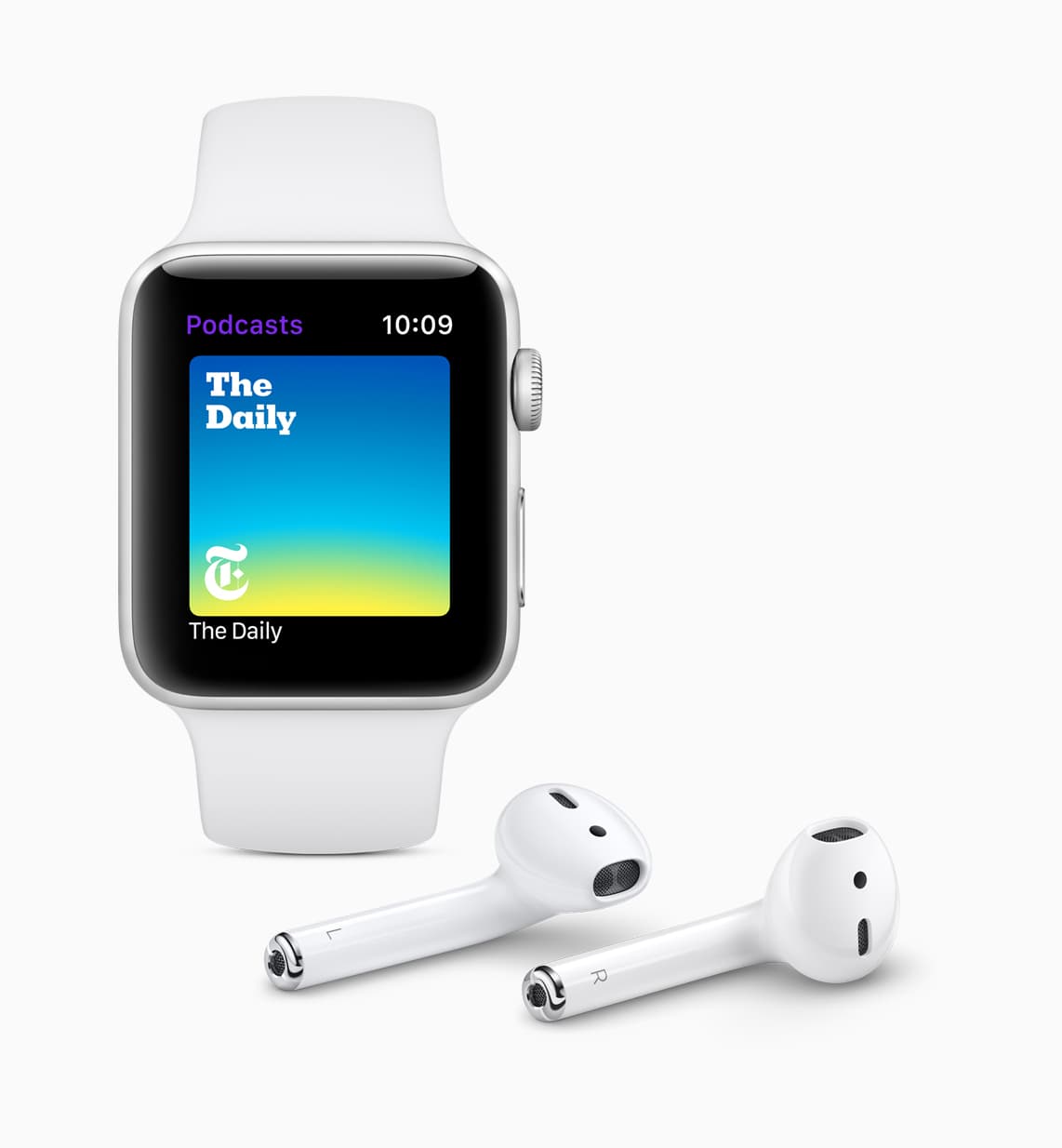 I've long felt the greatest technological innovation for fitness-ers was the introduction of AirPods. Link your AirPods to your cellular-enabled Apple Watch and you have true wireless connectivity that can tap into the millions and millions of songs and podcasts available on the iTunes library. For the first time ever, wires simply can't hold anyone back. The inclusion of Apple's Podcasts app to this technological phenomenon is sure to make many (many!) Watch users happy.
5. Walkie Talkie
In many ways, we think Walkie Talkie will be the dark horse new feature of watchOS 5. Many people may find Walkie Talkie to be the major gimmicky feature of watchOS 5, as even Apple's demo gave a bit of an odd vibe.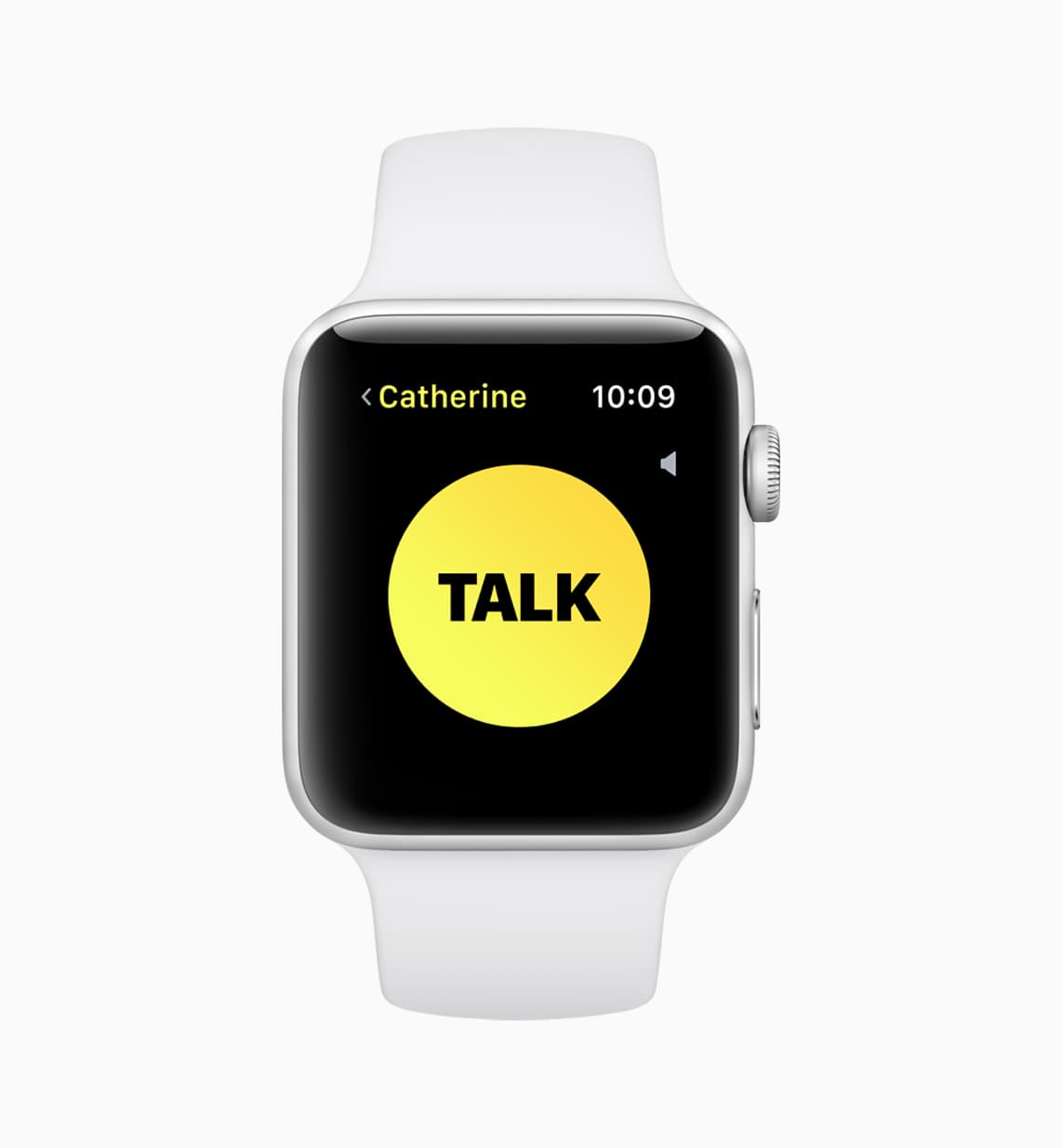 But I witnessed some family members use this exact feature on their iPhones about a year ago — one individual was out getting groceries while the other was at home with the kids — and both sent audio messages back and forth using an iPhone app. Fast forward to the fall of 2018 and that conversation will be had over a pair of Apple Watches. Had I not seen this type of conversation, I'd think Walkie Talkie was an instant write-off. Instead, I think this kind of feature could become very popular with kids as the Watch continues its spread into all demographics.
Doubling Down
I owned an Apple Watch Series 2 right after it debuted a few years ago and I subsequently returned it during the return period. In my time with the Watch, I deeply adored its fitness tracking, its wireless calling features, and the simple act of glancing at a notification rather than pulling out my iPhone to interact with a notification. I returned the Watch for no reason other than cost — knowing me, I'd have to have the latest Apple Watch every year, and that's not a cycle I want to begin at this point.
This all being said, watchOS 5 coupled with a cellular-enabled Series 3 Apple Watch (or whatever Series 4 looks like in the fall) and a pair of AirPods is nearly too good to pass up. Assuming the Series 4 Apple Watch continues Apple's march towards greater understanding of what the Watch is so great at, we know watchOS 5 will be ready and waiting.
I'm going to have a hard time keeping my hands off the latest Watch technology in the fall, and it's all thanks to the evidence at hand: Apple finally understands the Apple Watch, and watchOS 5 doubles down on what it does so well.
The 5 Best Productivity Apps (Sweet Setup Favorites)
Download: We spend an inordinate amount of time sorting through hundreds of apps to find the very best. This list of must-have productivity apps includes app links, quick-start info, and pro-tip workflow recommendations for each app.
---
This is one of those features that was set to debut on the original watchOS but was cut out during the beta period. We're excited to see it take real form this time around. ↩