How to find out where an iMessage sticker came from in iOS
February 2, 2017
Have you ever been sent a really great iMessage sticker, but didn't know where it came from? Instead of having to ask your friends, iMessage has a feature that allows you to easily see what app contains the sticker.
Tap and hold any sticker you see (not a 3D-touch gesture). On the screen where you can send a thumbs up or thumbs down effect, you'll see a Sticker Details menu item. Tap that to see which app delivered the sticker. Then, you can tap View to view the app on the App Store.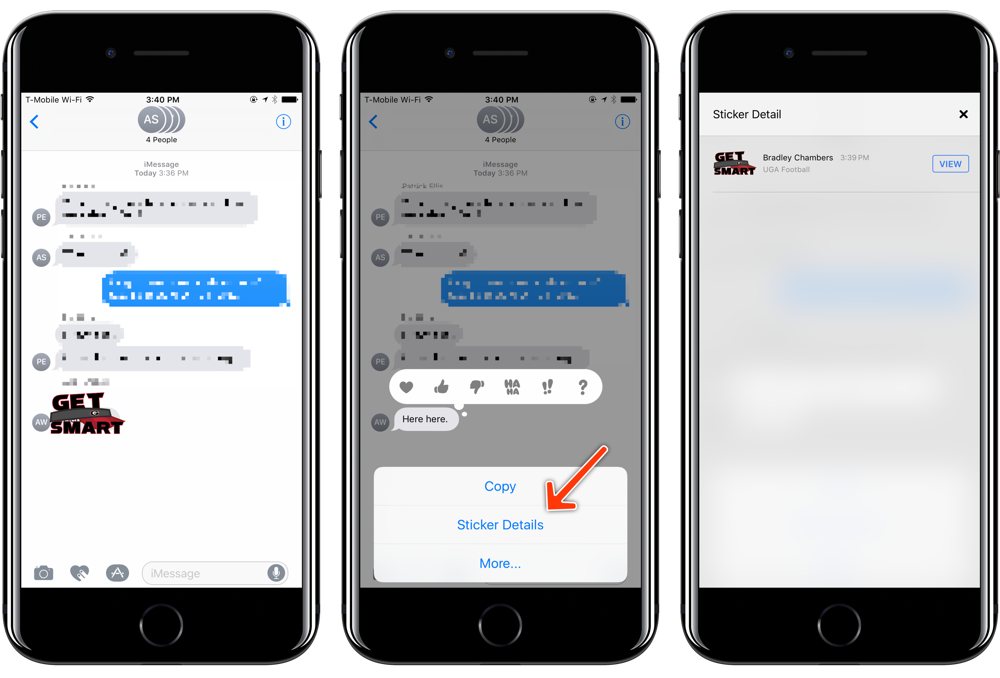 ---
We have more helpful tips right here.
---
Free Productivity Guide: Download our simple guide to productivity to help you improve your workflows and be more focused with your time and attention. Get it here.