Feed Hawk: Subscribe to a Site's RSS Feed from the Share Sheet of Mobile Safari (Sponsor)
October 11, 2016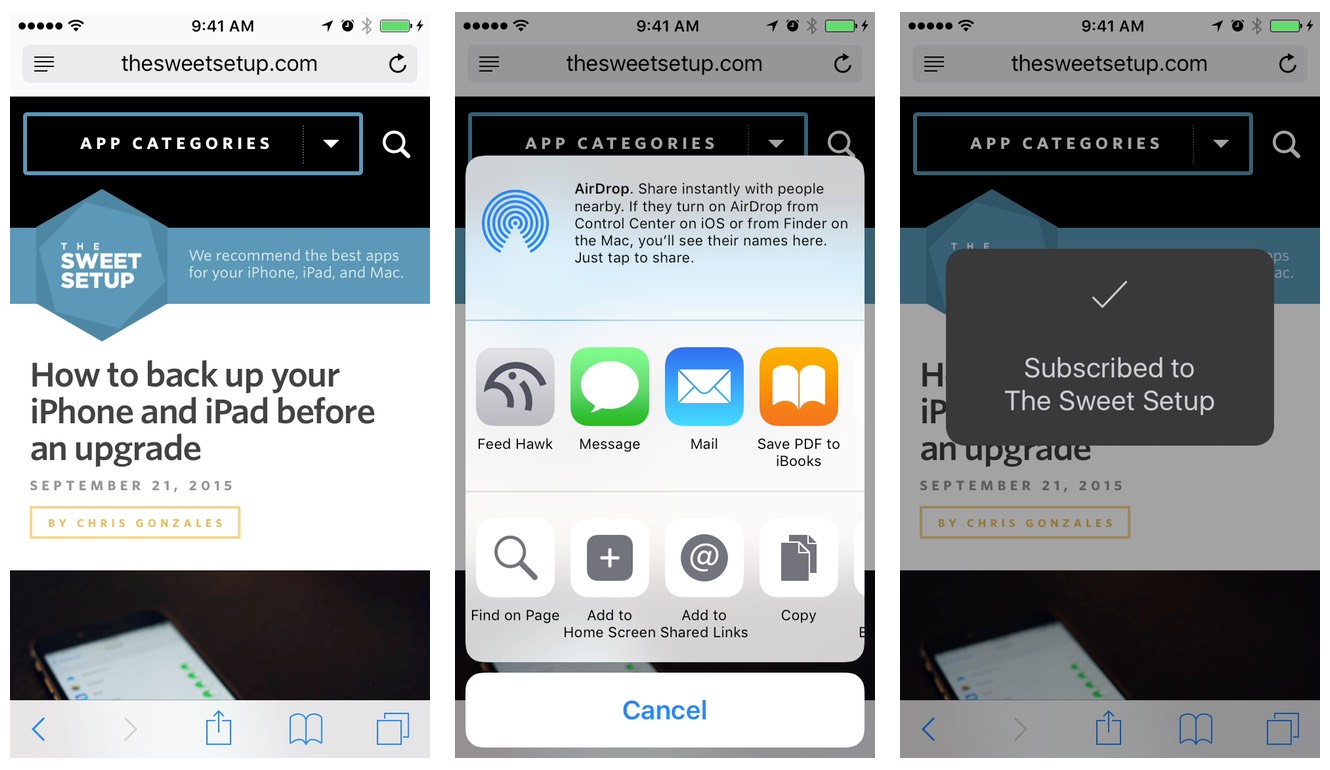 Feed Hawk provides an iOS share sheet extension that makes it easy to subscribe to the RSS feed of the website you are visiting. From within Safari or almost any other iOS web browser, simply open a share sheet and tap Feed Hawk. Feed Hawk will find the feed for the site and subscribe to it. If the site has multiple feeds, Feed Hawk will allow you to select the feeds to which you wish to subscribe.
Feed Hawk supports BazQux Reader, Feed Wrangler, Feedbin, FeedHQ, Fever, Inoreader, Minimal Reader, NewsBlur, The Old Reader, and tt-rss. There are some additional requirements for Fever and tt-rss hosts.
Feed Hawk is available now in the App Store.
---
Our thanks to Feed Hawk for sponsoring the site this week.