How to export a Markdown to a Word document from Byword
September 29, 2016
Byword, our favorite app for Markdown on the Mac, has a hidden secret. Are you ready to hear it? It can convert to Microsoft Word! Yes, I am agreeing with you that Markdown is a superior format to Word, but sometimes you just need a .docx file. For instance, you might be working with a client who likes Word, but you still want to write in Markdown. This is exactly why this feature exists.
To get started, write your document in Markdown using Byword. Then, go to File → Export → Word.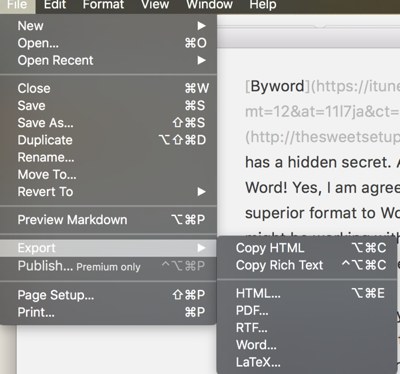 You can save it wherever you'd like. While the results sometimes require you to make corrections on line spacing, it's a pretty flawless export overall.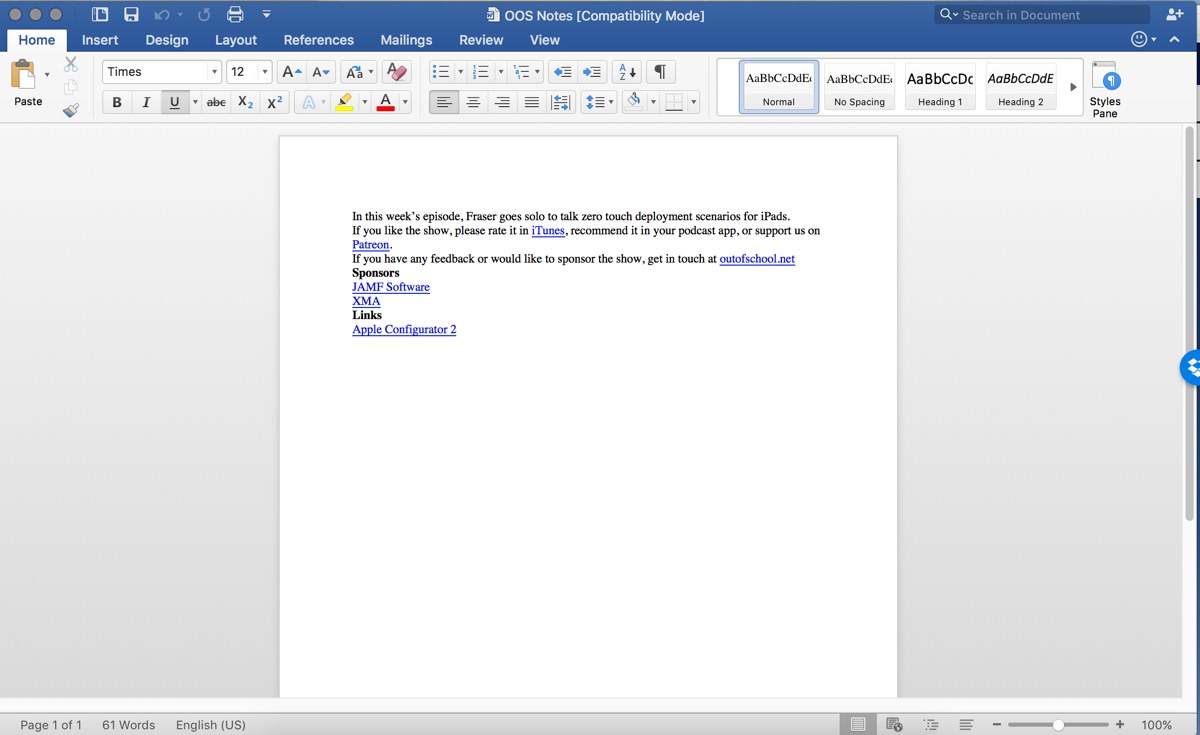 ---
We have more helpful tips right here.
---
Free Productivity Guide: Download our simple guide to productivity to help you improve your workflows and be more focused with your time and attention. Get it here.