How to enable Travel Mode in 1Password
July 13, 2017
If you are traveling internationally, you might consider how your information on your iOS devices is secured as you cross the border. For me, 1Password is my most crucial app when it comes to data protection. It has all my passwords, social security numbers, banking information, and more. Recently, 1Password launched a new feature called Travel Mode that allows you to only keep data on your iOS devices or Mac laptops you need while you travel. It does require a 1Password membership, so this tip doesn't apply if you sync via Dropbox or iCloud.
Once you log into your 1Password.com account, either edit an existing vault or create a new one. On the Edit Vault screen, you can mark it as safe for travel.

Next, go through your 1Password library and either copy or move items to this new vault. You can right-click any login item and click Share → Vault name → Copy/Move. Once your new database is populated with your essential travel data, it's time to turn on Travel Mode.
In the top right corner of 1Password.com, click your name, and then click My Profile. Under your profile, enable the Enable Travel Mode option. Once you enable this feature, unlock each device so it goes into Travel Mode. Once it does, it won't mention "being in travel mode," though.

Once you are safely at a place where you feel comfortable with your data being on the device, you can log back into 1Password.com to disable Travel Mode by repeating the same steps.
---
We have more helpful tips right here.
---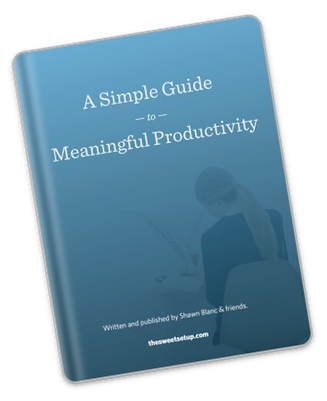 Get Back Hours Per Week
Discover how to improve your workflows and get more focus with this free, in-depth guide to productivity.