Elocance allows you to look up from your screen while staying productive at same time (Sponsor)
December 8, 2020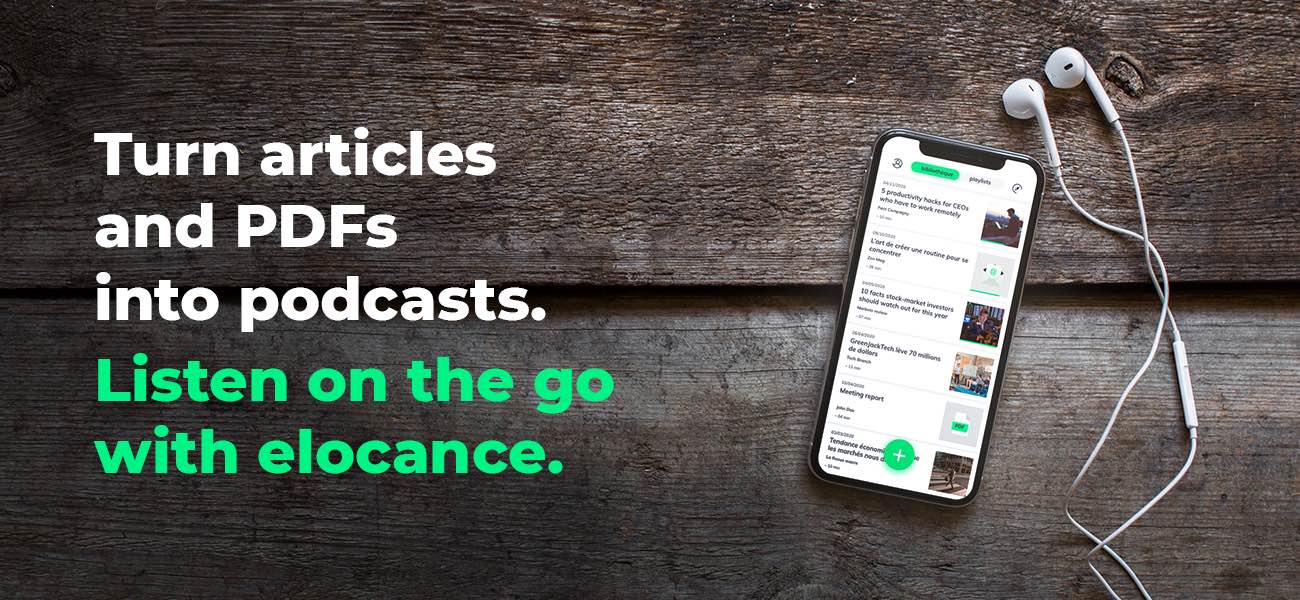 Most people would agree that fatigue has been a common theme of 2020. But it doesn't have to be about screen fatigue. The perks of working from home include a more relaxed atmosphere and freedom to organize your day differently. However, getting up from your workstation giving your eyes a much needed break is extremely important as well.
That's where the elocance app comes in. It allows you to stay productive while multitasking. Add your important work documents, articles and PDFs to elocance and it will turn them to audio instantly, Run errands or go for a walk while listening to your work. The fresh air and change of pace are a great way to help you focus on what matters. Learn more about the elocance app here.
---
Our thanks to Elocance for sponsoring the site this week!