Developing a Fitness Habit with the Peloton App
January 11, 2022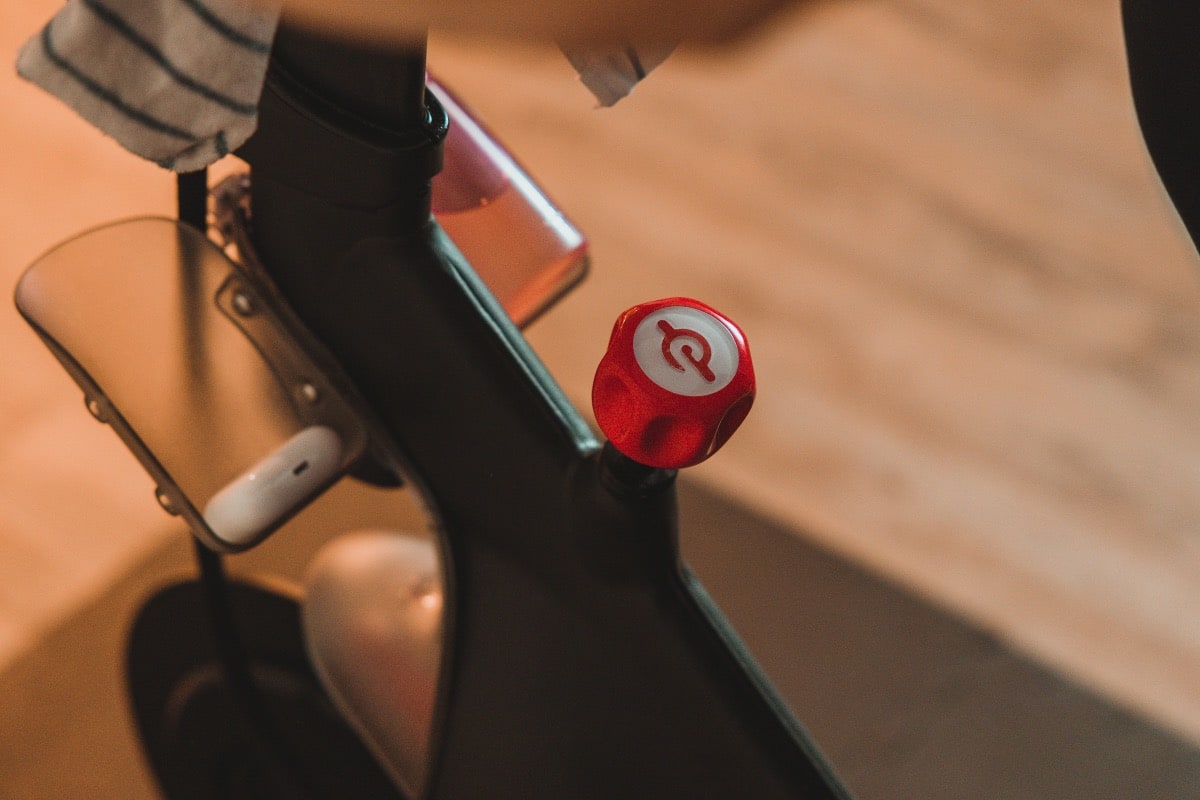 It was January 2020. I hit the New Year with ambition. I wanted to read more, write more, and most importantly, exercise more. We had a dusty old exercise bike adopted from a family member in the corner of the basement. It hadn't been used in years.
I researched the best fitness apps for iPhone and iPad the last week of December 2019 and I came away wanting to try Peloton's iPad app. I figured I'd give the free 3-month trial a shot to see how well it worked alongside that old exercise bike.
I remember my first ride clear as day. I woke up early. I threw on my work out gear, slid my shoeless-feet into the rubber straps on the bike's pedals, and fired up the iPad. Cody Rigsby got his groove on immediately and hammered out numbers left and right.
"Let's move to 45 resistance, 85 cadence, and let's feel the burn!" he'd say.
I had no idea what the numbers meant. I could increase the resistance on this old bike, but I had no metric of what "45 resistance" meant.
So I crushed. I went as hard as I possibly could for 20 minutes straight, my shoeless-feet slipping out of the pedals every minute, blisters developing on my feet, rage developing in my lungs.
I didn't finish the ride.
I hit the floor, laid on my back for 15 minutes, stared at the ceiling, and pondered running to the bathroom to throw up what little I had left in my stomach.
It was awful.
I didn't exercise again for the rest of 2020. And we all know what else happened in 2020.
---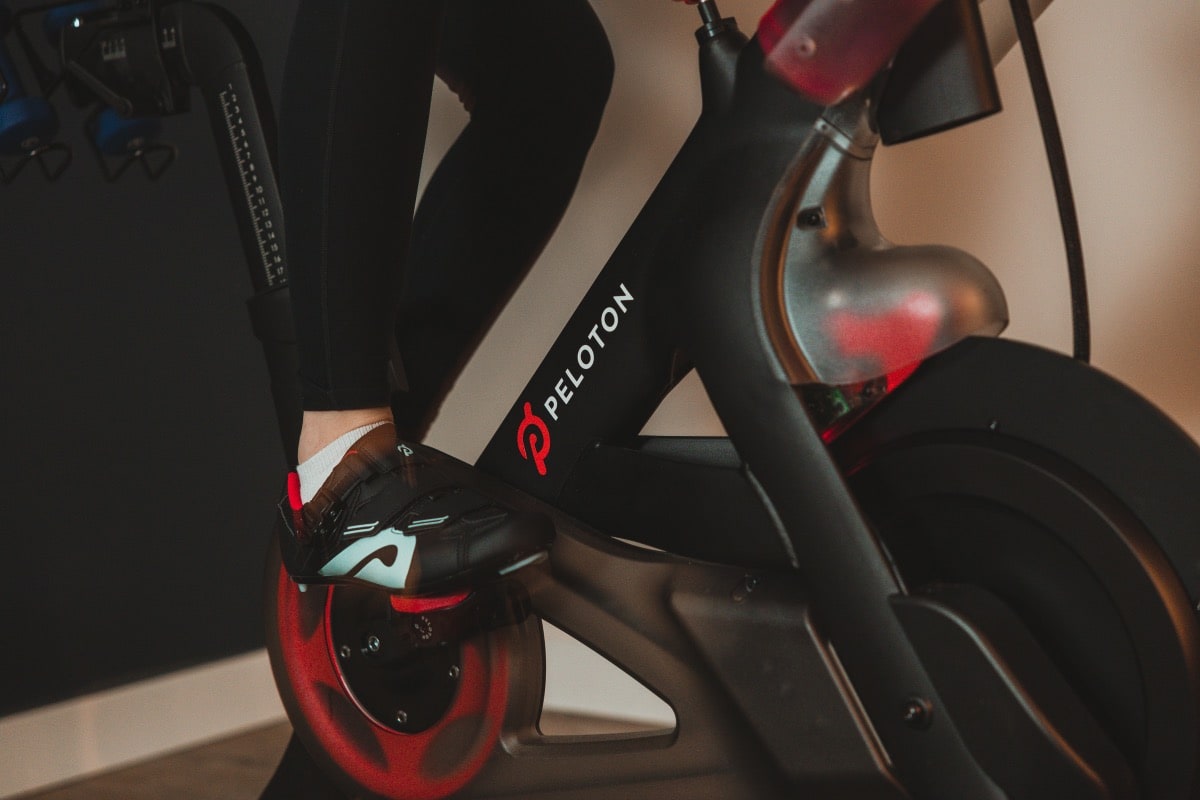 It's not that you need a Peloton Bike to use the Peloton app. You don't need to use the Peloton app to develop fitness habits. You certainly don't need to clip into an exercise bike to feel comfortable riding.
But since I restarted a true fitness habit during the winter of 2021, adding technology to the routine has always helped. Whether it's foundational technology for tracking output, scheduling technology to ensure you're held accountable to show up, or integrations to bake into other areas of your life, technology has improved my fitness habits at every turn.
With others hopefully wanting to develop a fitness routine in 2022, I'll showcase how I turned my near-puking experience into a routine that I see lasting the rest of my life.
It's all about using the right app on the right platform.
Once you get through that 3-month free trial, a Peloton membership costs $50/month. The membership unlocks access to the vast array of Peloton fitness classes — classes include cycling, strength training, running, core training, yoga, meditation, and more. It's a huge library that I have no hope of ever completing.
The $50/month price tag might present some sticker shock. But it's less than most folks pay for a gym membership, and it provides never-ending access to world-class instructors.
You can access the Peloton app on the web, Bike, iPhone, and iPad. Though everyone will use the app differently, I tend to use the app in the following ways:
iPad — Browsing for new classes, scheduling classes, and viewing workout analytics
iPhone — Apple Health integrations
Bike — Riding and measuring
Here's a closer look.
Use habits to your advantage
The Simple Habits video course can help.
Discover how to make simple changes, starting today, that will make your daily life better. Watch the whole course in the time it takes for a long lunch break.
On the iPad: Peloton Tracking, Browsing, and Scheduling
The Peloton app on the iPad can most certainly be used for viewing classes, especially stationary style classes like strength training, yoga, or meditation classes. It's especially good at this with a stand of some sort — the ability to pick the iPad up and move to a new spot while training is actually quite handy.
I rarely use the Peloton app on the iPad like this, though. Instead, the Peloton app on my iPad is used pre-and-post ride.
In the Classes view, you can view the entire Peloton class library and filter down to find what you're looking for. Length, type, instructor, music types — you name it, you can drill down to your exact preferences. You can tap on any class, look at the playlist, find ratings, difficulty levels, workout metrics, and more.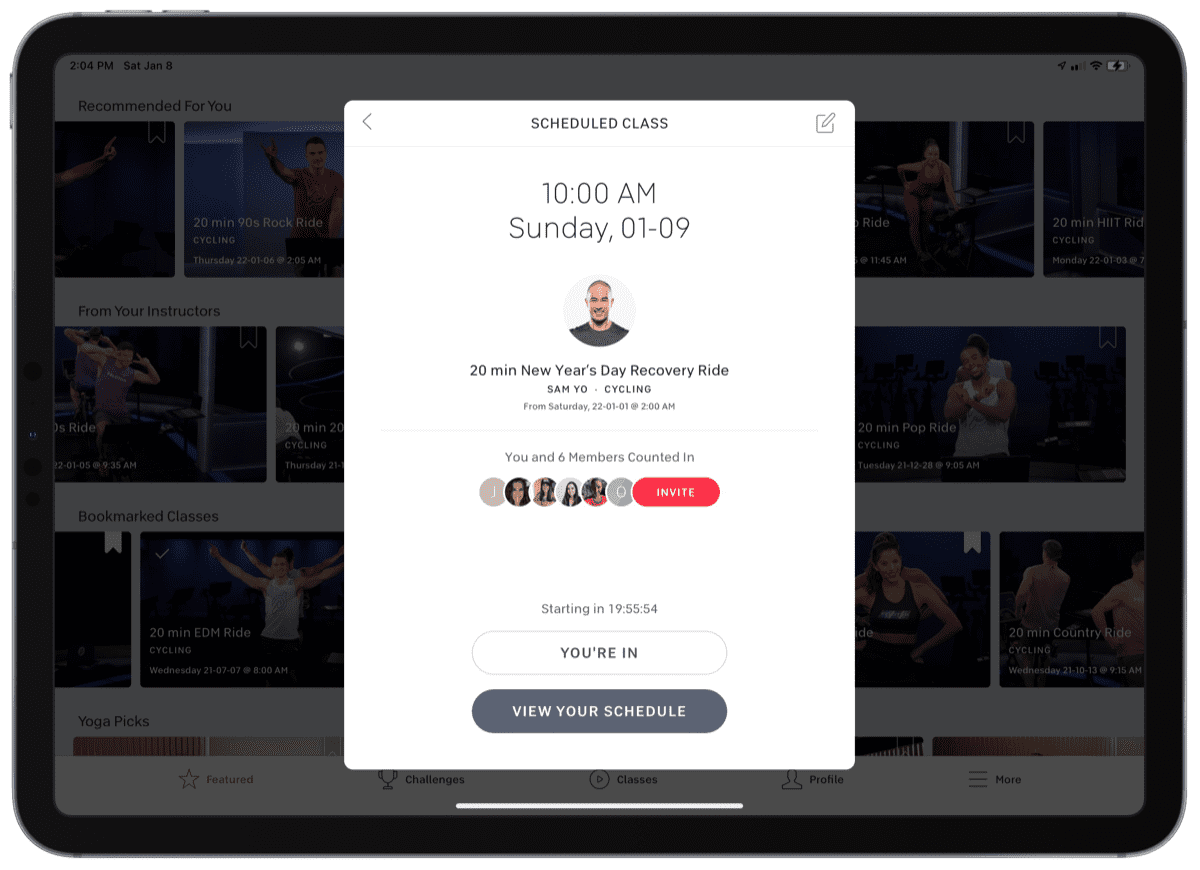 You can also schedule classes in advance, which is Pillar #1 of how technology can develop a fitness habit. You can schedule your fitness routine as far out as you like, building out your upcoming week with a variety of classes ahead of time and putting them into blocks of time that fit your schedule. Plus, when the time comes, the app will remind you it's time to work out.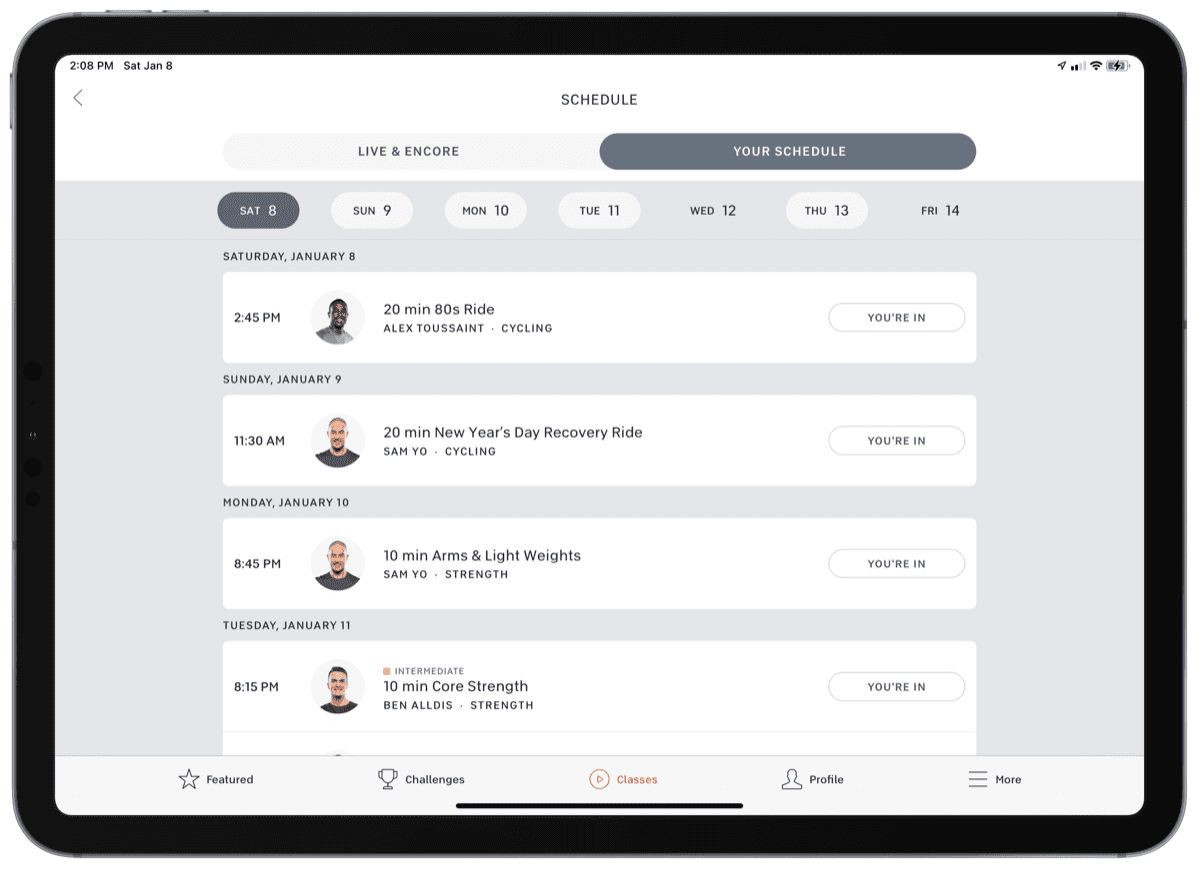 Of course, you can invite others to your scheduled classes as well. I don't have a huge Peloton following and I work out at terrible times, but Peloton's social network element can really build onto these scheduling habits. By inviting others to the same classes, you have extra accountability to show up on time and ready to go.
Scheduling in this manner fits right into any other time blocking or habit tracking processes you may have in place. Scheduling workout times each week provides a block of time to dedicate to your body. The app (and Bike) are available in your home, so there's no extra travel time or weather-requirements to overcome. You can schedule workout times right down to the very minute.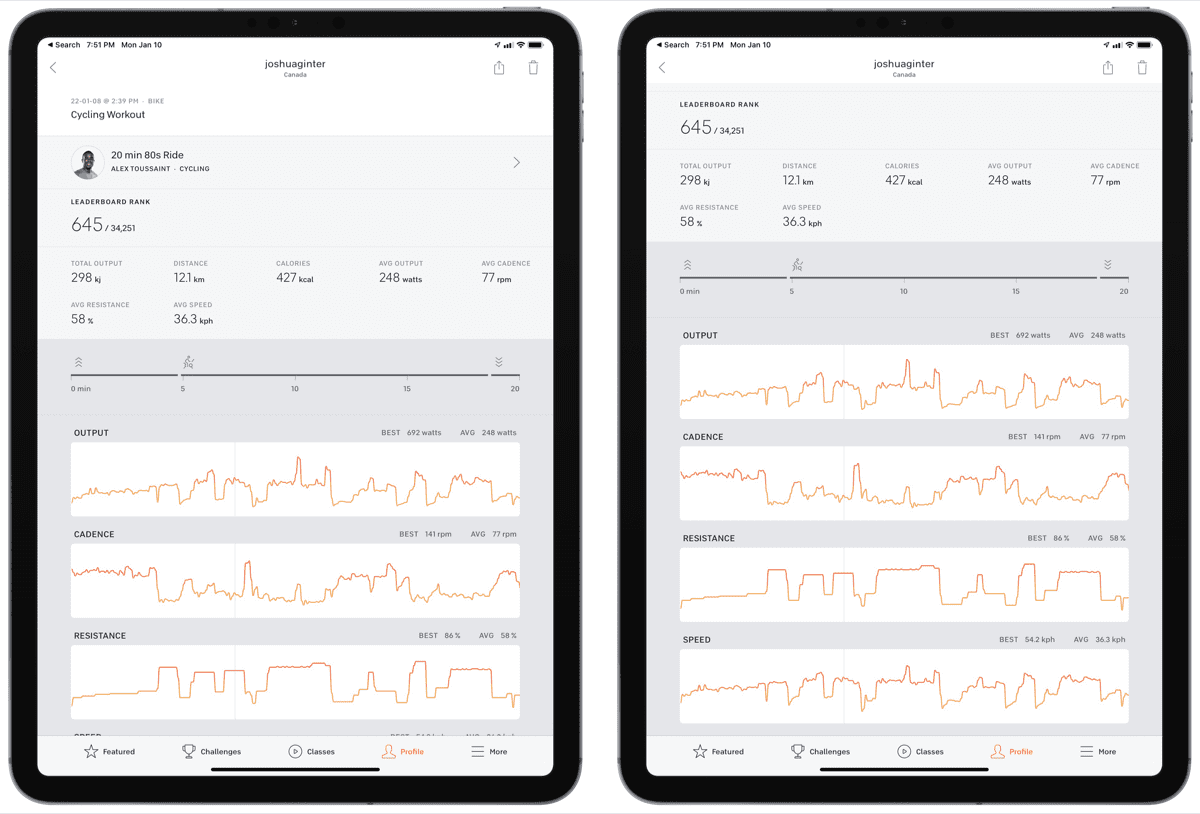 I also tend to spend some time in the Profile view in the iPad app. The Profile view provides an overview of your Peloton-specific achievements and your workout history. Non-Bike workouts don't provide many extra analytics (at least until the Peloton Guide launches, which will use a camera to analyze your strength workouts), but Bike workouts have intense levels of analytics for all your tracking needs. Cadence, resistance, calories, output — it's all here. You can track your specifics across your entire workout history and closely spot your progress.
All told, I spend more time scheduling than I do analyzing, simply to ensure I always have something on tap and ready to go when I have a few spare minutes each evening.
By planning out my fitness routine ahead of time, the likelihood of actually getting on the Bike each day greatly increases.
On the iPhone
The Peloton app on the iPhone can be used the same as on the iPad. You can watch classes, schedule your workouts, discover new classes, etc. My behaviour with the iPhone app differs though.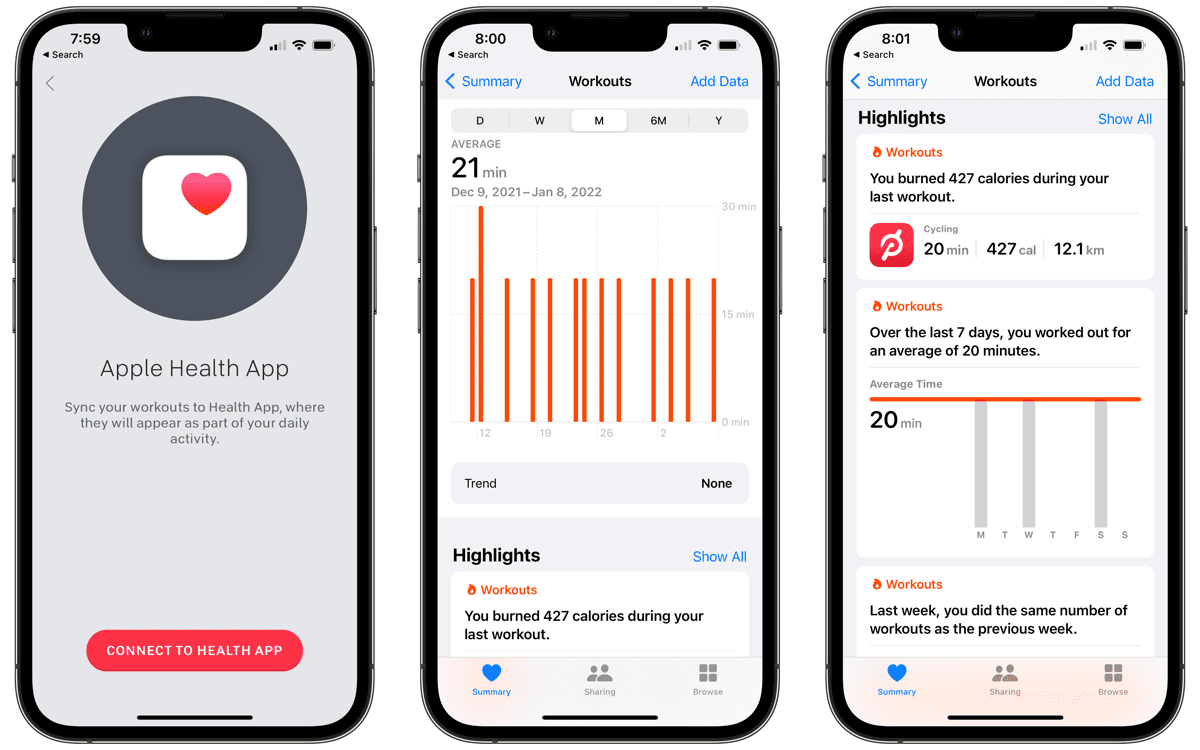 For the most part, Peloton on the iPhone serves to integrate my Peloton workouts with the Apple Health app. I'll occasionally take the iPhone out for a Peloton running class (I don't have an Apple Watch!? Can you believe that?), but I usually only use the iPhone app for tracking metrics.
Without an Apple Watch, the information stored in my Apple Health app is largely incomplete. The iPhone does its best to track steps, sleep, walking steadiness, stairs climbed, and more, all of which are improved by tracking with the Apple Watch.
But, hey, may as well start somewhere.
By integrating workouts from the Peloton app into the Apple Health app, the scope of tracking your health broadens that much more. Workouts stream into Health, with calories and minutes working out being the two basic metrics immediately highlighted. Your Peloton workouts live alongside any other workouts you may have taken in apps like Nike Run/Training Club, Komoot, Seven, Strava, and more. Streaks and habits are tracked. Trends are showcased. All in one Health app.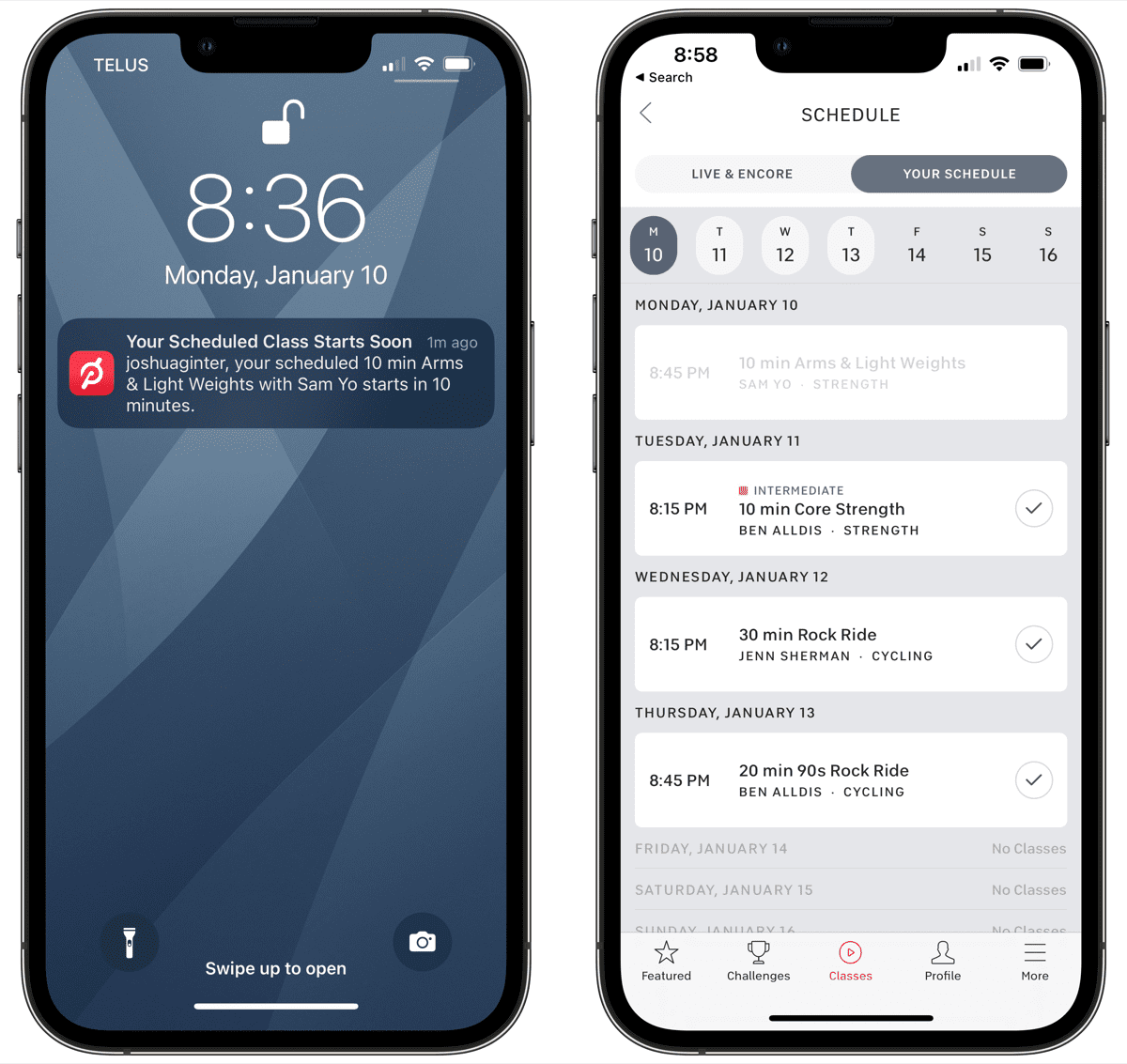 I think I'd tend to use the iPhone app more if the notifications were a little more intrusive — not many folks like overbearing notifications, but this is one area I'd provide an exemption. I'd also use the iPhone app more if I had an Apple Watch.
On the Bike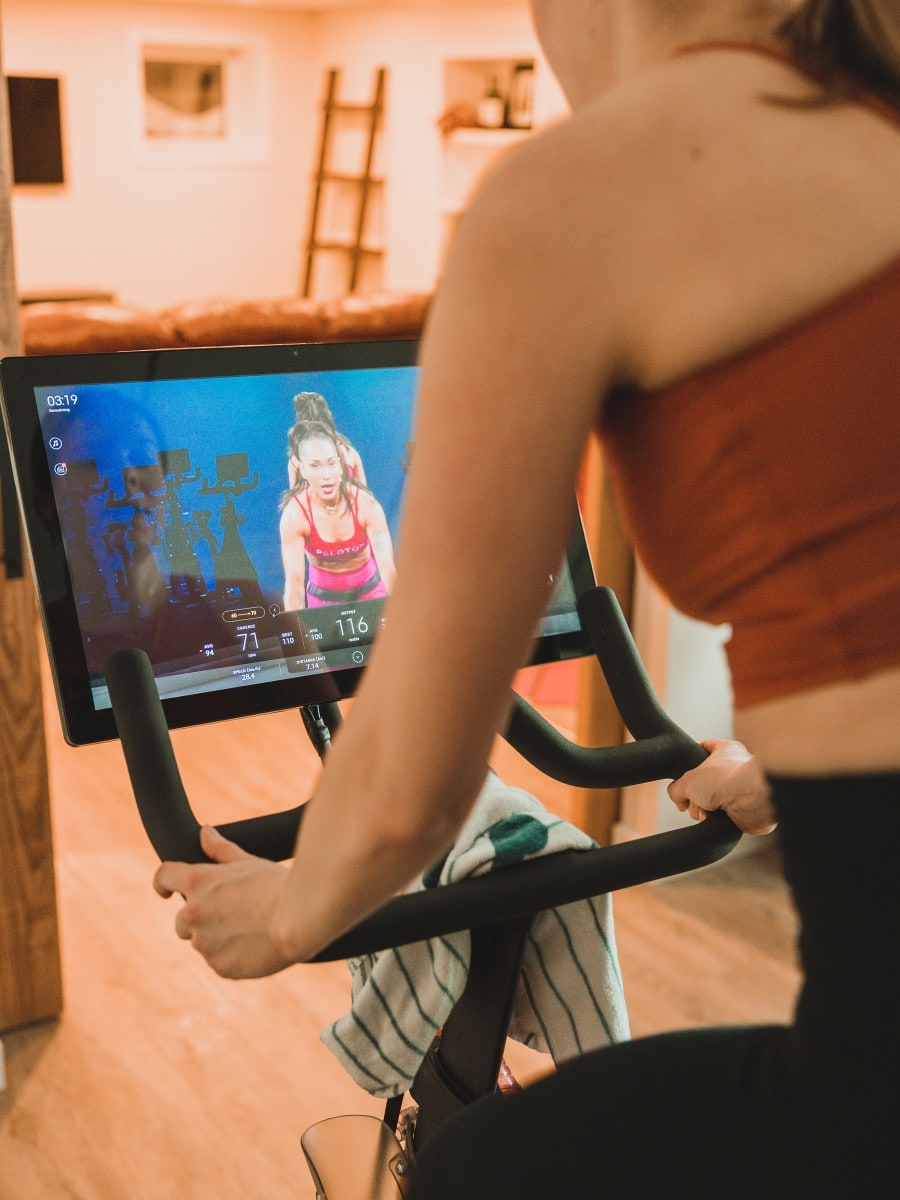 The reason for using the Peloton app on the iPad and iPhone for browsing, scheduling, and tracking is because none of those three elements of the Bike app are a particularly good experience. Browsing for classes while sitting in the saddle isn't very comfortable. The original Bike tablet is aging a bit, resulting in a generally slow experience. And using the Bike tablet as a touch tablet in the same way as an iPad is a lesson in patience — leaning over with a straight arm and tapping small targets is much more difficult than browsing in the comfort of your couch on the iPad.
Long story short, I try to do all non-workout stuff on non-workout equipment and leave the actual working out — and working out only — to the Bike. The faster I can get into a ride and the faster I can get out of a ride, the more likely I'll come back tomorrow or the day after to do it again. Every bit of friction between clipping in and riding decreases the likelihood of that fitness habit forming.
The Bike integrates well with Apple's AirPods or wired EarPods, though I've had some trouble with volume being too quiet on AirPods. The Bike also integrates well with the Apple Watch (apparently) and other heart rate monitors. This is great for feeding more accurate information into the Apple Health app.
All those metrics seen above on iPad? They're all captured by the Bike. Cadence, resistance, calories, watts, kilojoules, kilometres, speed — there's a plethora of data tracked by this seemingly simple exercise bike.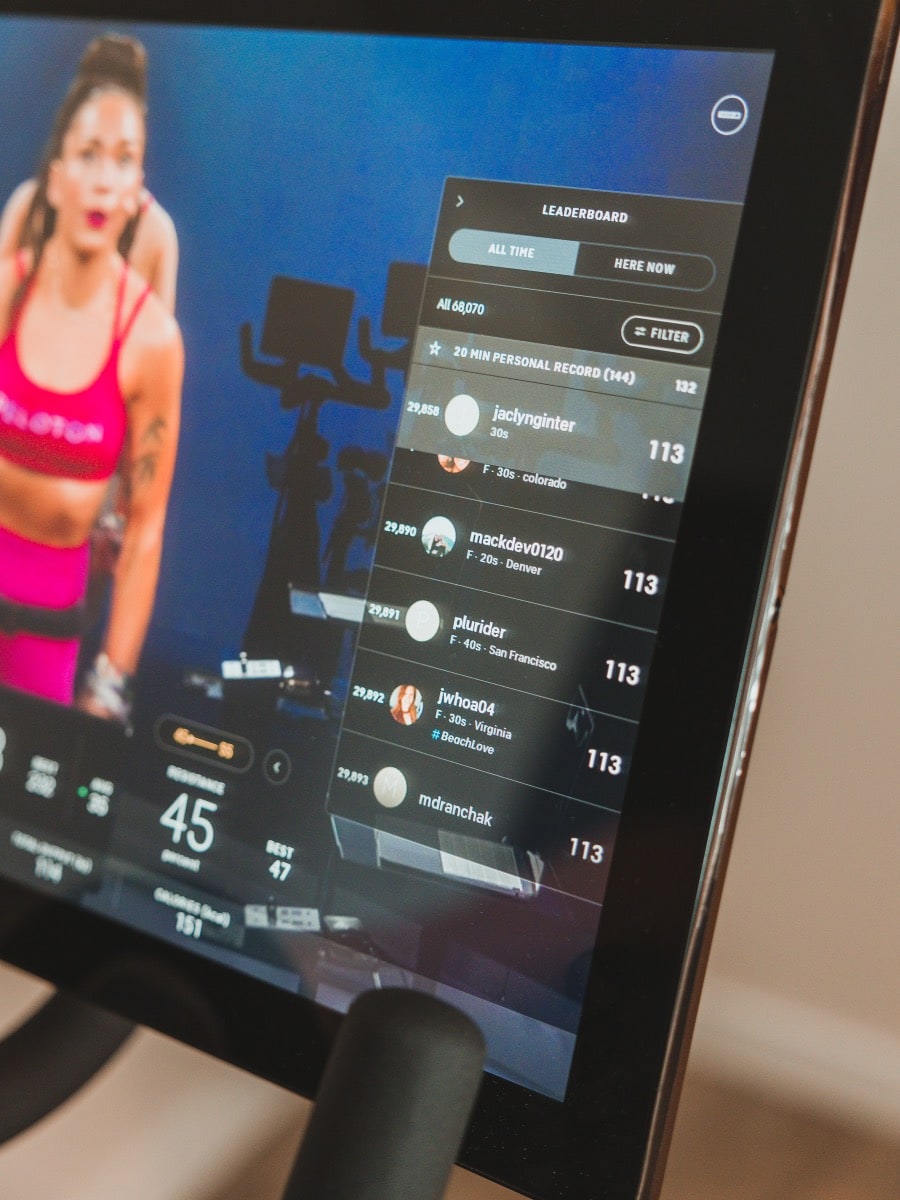 The in-ride experience also does a good job keeping you in the zone and wanting to come back for more. You can flip between "Here Now" and "All-Time" leaderboards, both of which compare your performance to the thousands of other riders who have taken the class. As you ride, there's a little notifier of your personal record's pace, providing you a benchmark to compare your current results with your past bests. I find this part to be the ultimate motivator — there's nothing quite like directly racing yourself. And when that motivator isn't enough, high-fiving other "Here Now" riders often provides a jolt of encouragement you didn't know you needed.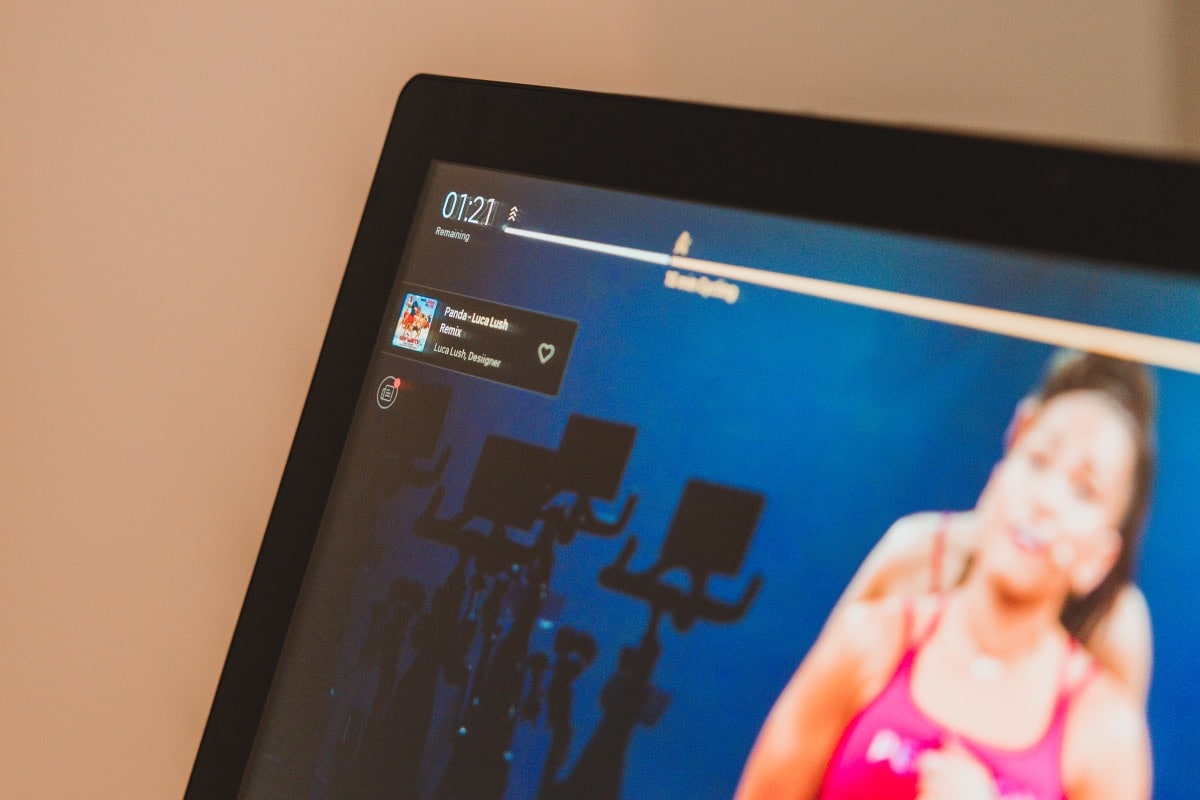 Lastly, the Bike integrates directly with Apple Music. If a song comes on that you can't ignore, you can tap the little heart button on the music sideboard and it'll save that song to a Peloton-specific playlist in Apple Music. I have discovered more music in the last year than I did in the prior 10 years combined. 80s Rock Rides are my jam.
In terms of developing a fitness habit, the Bike's social networking features (you can even take rides with other Peloton folks you follow with the onboard webcam; I've never tried this, but it certainly provides a social aspect to the ride), Music integration, and metric tracking have worked together to keep me interested for over a year. Clipping into the Bike provides an opportune "me-time" where it's easy to drown out the outside world, jam to some good music, and get a sweat on with others.
Wrap Up
There are a range of other ways you could use the Peloton platform to develop a fitness habit. The Apple TV Peloton app is great for working through Peloton's class library on the big screen. The iPad can be used for far more than my "off-bike" scheduling process. The Apple Watch or any heart rate monitor could be used to push your training to the max, especially if you enter FTP territory.
I attribute my increasingly-engrained fitness habit to technology. Staring up at the ceiling with my body ready to give out, there was little incentive to return the next day to do it all again. But add the ability to schedule workout time, track my progress (however incremental that progress may be), high-five other riders, and listen to some great music, and you have the makings of an instant-gratification system destined for success.
Use habits to your advantage
The Simple Habits video course can help.
Discover how to make simple changes, starting today, that will make your daily life better. Watch the whole course in the time it takes for a long lunch break.