David Koonce's Mac and iOS setup
March 20, 2017
Every week we post a new interview with someone about what software they use on their Mac, iPhone, or iPad. We do these interviews because not only are they fun, but a glimpse into what tools someone uses and how they use those tools can spark our imagination and give us an idea or insight into how we can do things better.
New setup interviews are posted every Monday; follow us on RSS or Twitter to stay up to date.
---
Who are you and what do you do?
My name is David Koonce, and I'm the Solo Attorney behind Traffic Counsel, LLC.
What is your current setup?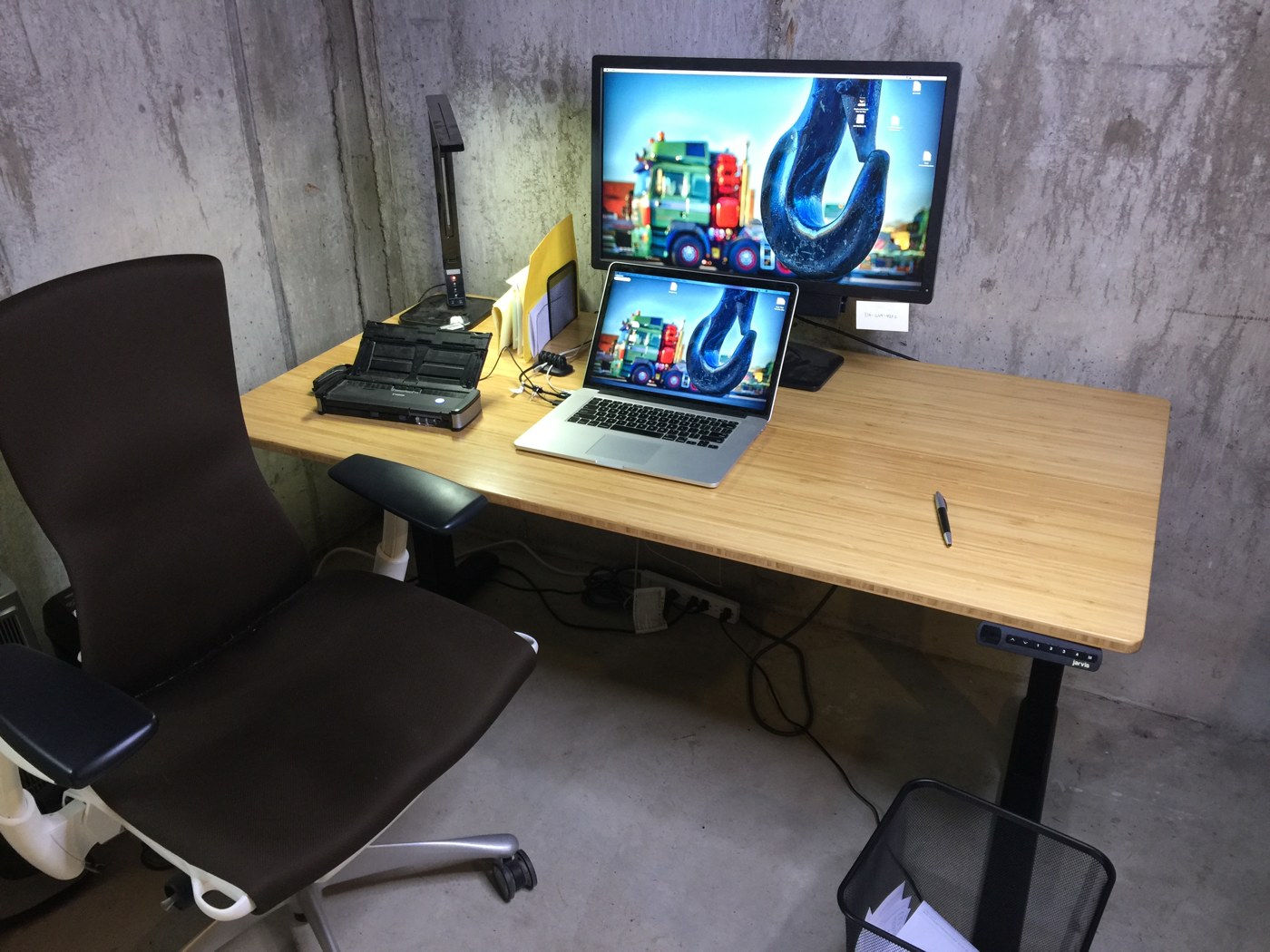 My primary computer is a Late 2013 15″ Retina Macbook Pro. I connect it to a 27″ Dell Ultrasharp display.
Separately, I have a 2012 Mac Mini that is mirrored by Resilio for all work critical files. If my laptop is ever damaged, I can resume work immediately. I use a Drobo 5D for backups connected to the Mini. The Mini also runs a custom home dashboard (family calendar, weather, traffic), manages backups (Resilio, CrashPlan, and a Time Capsule server), and hosts a Plex server.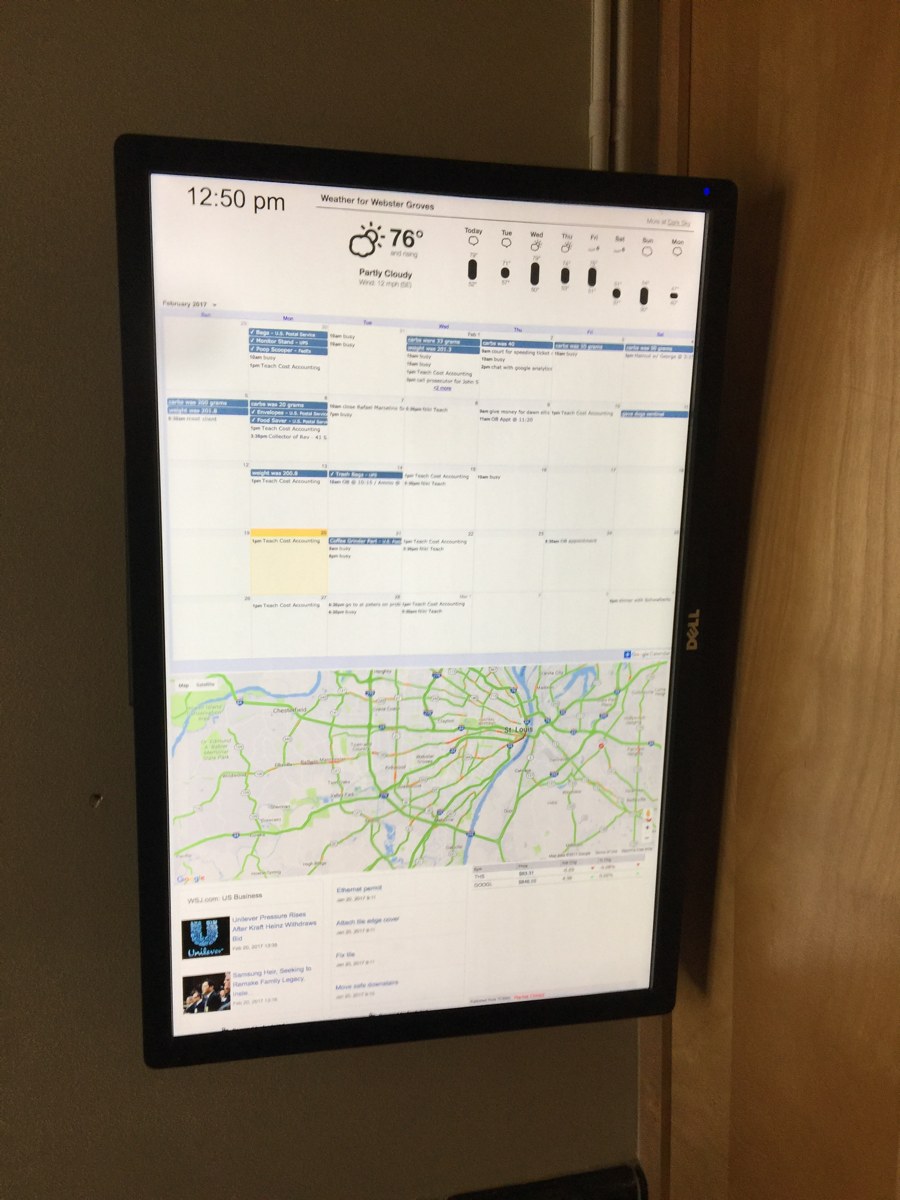 The Mac mini also serves as a home dashboard in our kitchen. I had read about it as a Raspberry Pi project, and decided I wanted one. I copied most of the code from others (or directly from Google). I'm still playing with the specific iframes, but it currently has 7:
Clock
forecast.io for weather
Google Calendar
Google live traffic map
RSS feed for WSJ breaking news
RSS feed for Remember The Milk to-dos
Stock ticker
I like this system a lot because with Fantastical it's easy to put in events and reinforces using the calendar and keeping things up to date.
Deliveries app integrates into Google calendar, so any purchase shipments automatically show up on the calendar. I just use Apple Remote Desktop to manage it. It runs in Google Chrome in full screen mode to hide the menu bar.
I use iBeezz to manage sleep/wake scheduling automatically so it's on for 2 hours in the morning, 4 hours at night, and all day on the weekends to save energy. Finally, the monitor is mounted so there's no stand taking up space in our kitchen.
I also have a Stainless Steel Black Link Apple Watch (Gen 1) that I use primarily for notifications (email, calls, directions). We have and love a 4th Gen Apple TV. The Plex and Netflix combo is perfect for us.
Where can we find your macOS wallpaper?
I run FreshbackMac, which keeps things changing without any effort on my part.
What software do you use and for what do you use it?
How would your ideal setup look and function?
The new Macbook Pros with Touch Bar and Touch ID look sweet, but until my current laptop dies, it's plenty fast for my simple Word documents and file viewing. Separately, I'm looking into setting up a CrashPlan/Resilio server at my parents' house as an off-site backup. After losing a summer's worth of work from a 1-inch HD drop, I'm rather obsessive about backups.
---
What iPhone do you have?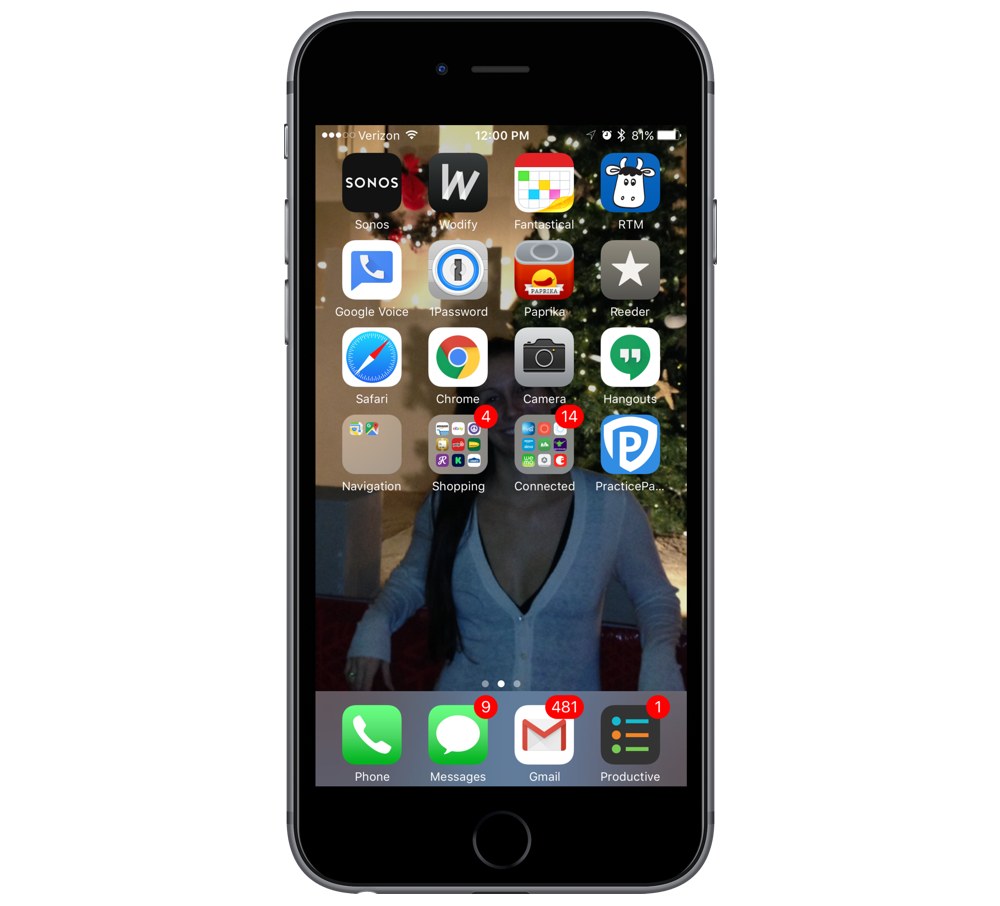 I currently use a 64 GB space gray iPhone 6 Plus with an Apple case.
What apps do you use the most, and why?
Which app could you not live without?
It's a tough call between Sonos or 1Password.
---
Which iPad do you have?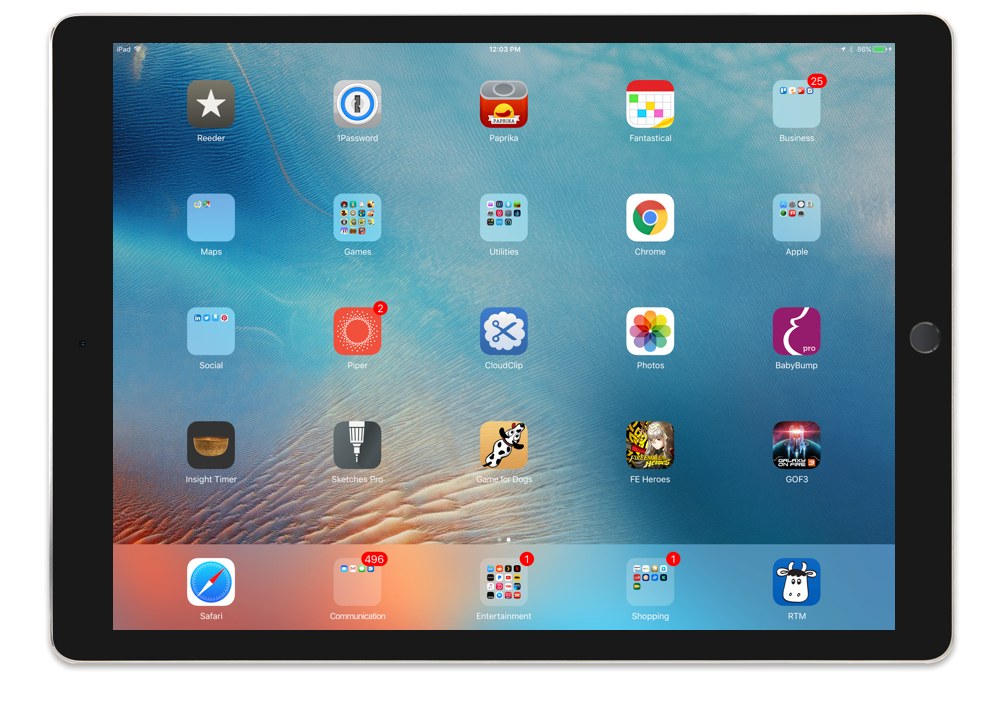 I currently use a 12.9″ iPad Pro with 128 GB of space.
Where can we find your wallpaper online?
I use the default iPad Pro wallpaper.
How are you using your iPad on a daily basis?
I mainly use the iPad for web browsing and media consumption (Pics HD, Plex, Netflix, etc.).
What apps do you use the most, and why?
Paprika (I love the bookmarklet, and every family recipe is here), Reeder (about 200 RSS feeds), and Pics HD for reddit.
Which app could you not live without?
Safari. I browse the web a lot on it.
---
There are more Sweet Setup interviews right here.
Want to share your setup? We'd love to hear from you. Just fill out this form with some basic information and we'll be in touch.
---
Wait. There's a Bonus….
Custom Productivity Templates
We have a set of custom productivity templates that work well with the iPad app, GoodNotes. And if you want to try them out, we've put together a free guide that can help you.
We'll show you…
How to create and save custom page templates in GoodNotes.
How to use those page templates to transform GoodNotes into your own productivity notebook (or any other type of notebook replacement).
Plus, we also have included a couple of our custom productivity templates for you to get started with. These templates are right out of our popular productivity course.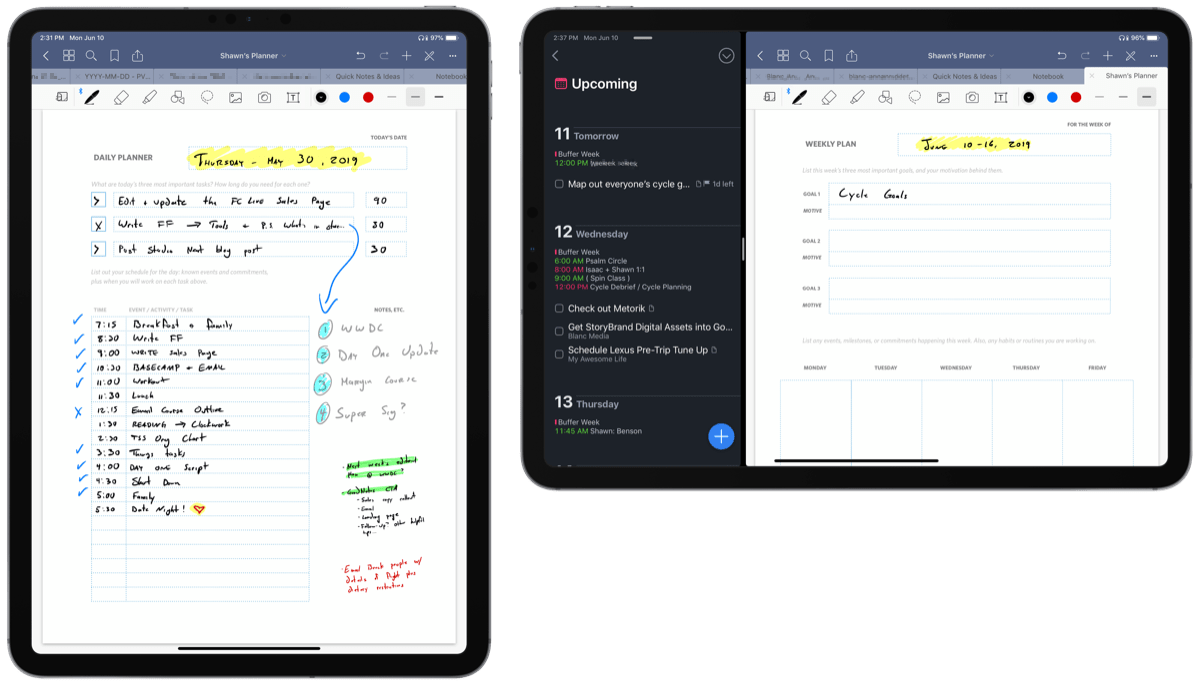 The custom templates and the guide are available for FREE to our email subscriber community. And you can get it right now. By joining the Sweet Setup community you'll also get access to our other guides, early previews to big new reviews and workflow articles we are working on, weekly roundups of our best content, and more.