Dashbit, the dashboard for your habits (Sponsor)
September 21, 2021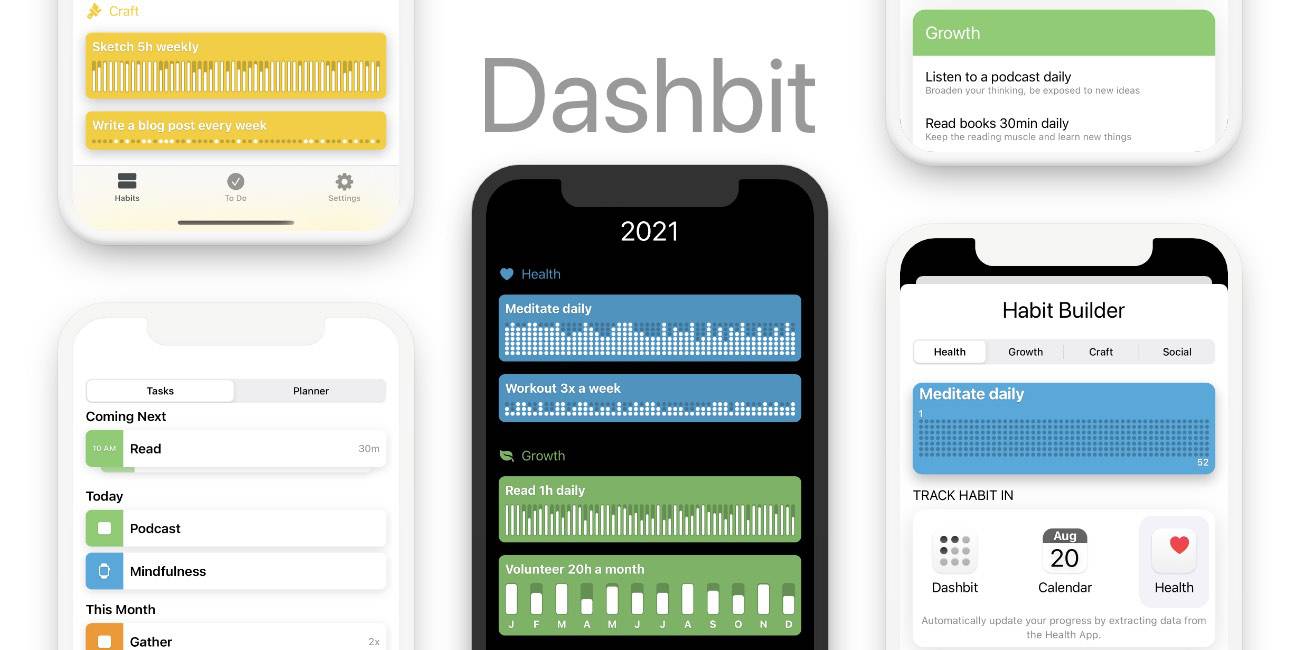 Dashbit is a new beautiful habit tracking App designed with simplicity in mind.
Effortlessly create your habits thanks to natural language input or pick them from the templates.
Save time by using Health data or the calendar to update automatically your progress.
Follow the To Do Tasks to fulfill your habits, use the Planner to forecast how you are doing with your calendar based habits.
Start making lasting change to your life by mastering your habits thanks to Dashbit.
---
Our thanks to Dashbit for sponsoring the site this week!